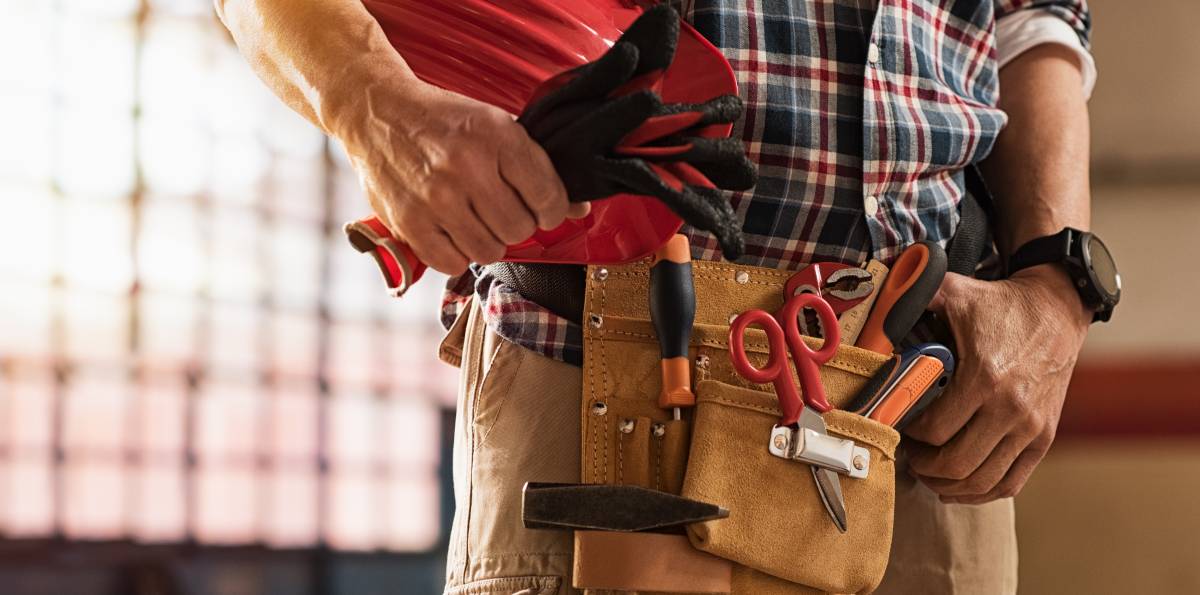 Handyman or contractor? Get to know which one to hire
Need help? Learn from local expert in our community!
Join Airtasker today!
Find handyman, fast

Post a task with your price in mind, then get offers.

It's free and takes only a minute.

See how it works
Say you've found out that several spots in your home have begun to show leakage due to heavy rains. Once you took a closer inspection, it seems that your roof incurred huge damage, and it largely needs to be replaced. Who do you call on for the job?
Either a contractor or a handyman will most certainly come to mind. In this guide, get to know the important differences between a handyman and a contractor, when it's appropriate to hire one or the other, and how to find them.
Handyman vs contractor 
At first glance, handypersons and contractors may appear to have similar roles but these are two widely distinct occupations.
What is a handyman?
A handyman or handyperson is someone who has a wide range of experience and skills in repairing, maintaining, or installing fixtures in your home but doesn't have any formal certification or license for it. Most handymen work without a plumbing, electrical, or carpentry license.
But note that in some states, handymen must have a license to take on certain jobs, such as if the job costs more than $500 or if they do large structural work, so it's not unusual to meet a licensed handyman.
A handyman is usually a solo operator; but in some cases, they can be hired by other contractors to do a large job where they're considered "independent contractors," which may explain the occasional confusion about a contractor vs handyman. 
What is a contractor?
A contractor, also known as a general contractor, is someone who can handle complex jobs that require a working knowledge of electricity, plumbing, construction materials, construction applications and operating hand tools, power tools, and heavy equipment.
You could say that a contractor is something of a "general manager" of any large-scale project. A contractor must have the appropriate licenses that can vary in scope, requirements, and manner of procurement from state to state.
Note that contractors don't always do the work themselves. They usually hire a team of skilled workers such as masons, carpenters, electricians, plumbers, and more to work on your job. 
Here's what a handyman can do compared to what a general contractor can do:   
| | | | | | |
| --- | --- | --- | --- | --- | --- |
| | Do they need a license to do their work? | Can they work without a building permit? | Can they work alone? | Can they perform emergency repairs?  | Can they do small jobs or large jobs? |
| Handyman  | In most cases, no, but some handymen may also be licensed electricians, plumbers, or carpenters | Yes | Yes, in most cases | Yes | Small jobs |
| Contractor | Yes | No | No, they hire a team | No | Large jobs |
When should I hire a handyman?
Hire a handyman when you have one or more small jobs that don't need a plumber's, electrician's, or carpenter's license. Here's a sample of the jobs that a handyman can handle:
Cleaning walls with a pressure washer

Changing a light fixture

Cleaning dryer vents

Simple repairs to small appliances

Installing doors

Installing windows

Installing a pet door

Cleaning worksites after a renovation job

Cleaning window blinds

Installing window blinds
When should I hire a contractor? 
Hire a contractor when you have large, complex jobs that require more than one person to accomplish, and need a working knowledge of electrical, plumbing, and construction methods and principles.
A contractor manages the project, so expect them to have a team of skilled workers to ensure the job is completed on schedule and according to a client's specifications.
Here are some of a contractor's duties and responsibilities: 
Overseeing home insulation installation

Ensure proper repair, installation, or maintenance of HVAC systems

Planning the layout and installing electrical wiring

Laying down the foundations for your home renovation or construction

Building concrete structures like driveways, walkways, or countertops

Installing sprinkler systems or fountains in gardens
How to find a reliable handyman or contractor
There are a few ways to find a good handyman or contractor. You can:
1. Ask for referrals
Your neighbors could likely refer you to a handyman or contractor they've relied on for their home improvement needs. Don't hesitate to ask—you might even get to drop by while their handyman or contractor is at work in your neighbor's home!


2. Search for them on online platforms
Using your browser and placing queries such as "handymen near me" and "contractors near me" are very efficient and helpful in finding reliable candidates. Online search can help you get the contact details of a nearby contractor or handyman, and you can also see reviews from their past clients. 
💡 A good way to find a reliable handyperson or contractor is to look for them on online hiring platforms like Airtasker. Connect with someone locally, read reviews from past customers, and discover the most trusted and highest-rated Taskers to speed up your search!


3. Check out community bulletin boards
Your homeowner's association could have a bulletin board where handymen or contractors leave their flyers, brochures, or calling cards for people in your community. You can also ask members of your HOA about any good handypersons or contractors you can hire.
4. Ask your local hardware store
Handymen and contractors are regular customers of your local hardware store, so it wouldn't hurt to ask the staff there if they know of any reliable ones. Some stores may even have boards where they allow handymen and contractors to leave their info, so check them out!
Find the right person for the job
Now that everything's clear, you probably know that you need a contractor for a complex job such as roof repair and remodeling. Time to call on the help of skilled workers, which you can do conveniently on the Airtasker platform. Hire someone with experience and expertise. by posting a task, getting matched with dozens of local Taskers who provide free quotes, then hiring the best one!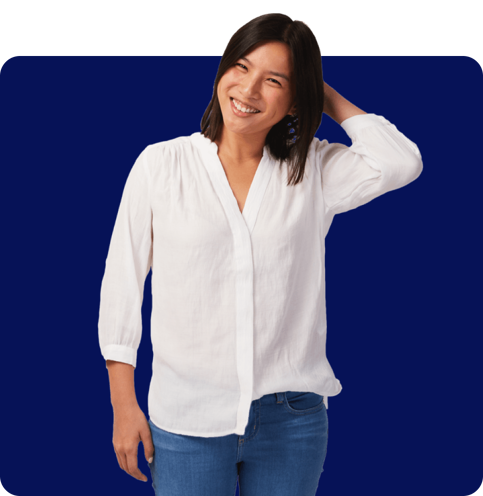 Frequently asked questions
No. Most "emergency repairs" are commonly small jobs like fixing a backed-up toilet, clogged sink drain, or leaky pipes–these are jobs for handymen.
Contractors are best suited to larger, complex jobs like renovating rooms or replacing damaged roofs or roof sections after a hurricane. Although such jobs may be considered emergency repairs, they can't be fixed quickly due to their complexity and scale.
A good way to make sure that your handyman's or contractor's work meets your specifications is to discuss and agree on them as part of their hiring process. 
Get the agreement in writing and be specific with the details of the work and your expectations whenever possible. When you both agree on the scope of the work, timelines and the expected quality of the workmanship, there's less room for error and you can ask for a rework if necessary.
That is a risk you never want to take, as unlicensed contractors can't obtain building permits. Should you decide to go ahead with repairs, renovation, or construction without the necessary permits, you can be fined and penalized by your state or city's relevant agency.
Penalties can include having your structure demolished. Building permits also ensure that the work done complies with building codes and industry standards to ensure everyone's safety. 
It's free and takes only a minute.