Home

/

Window Glass Replacement Cost Guide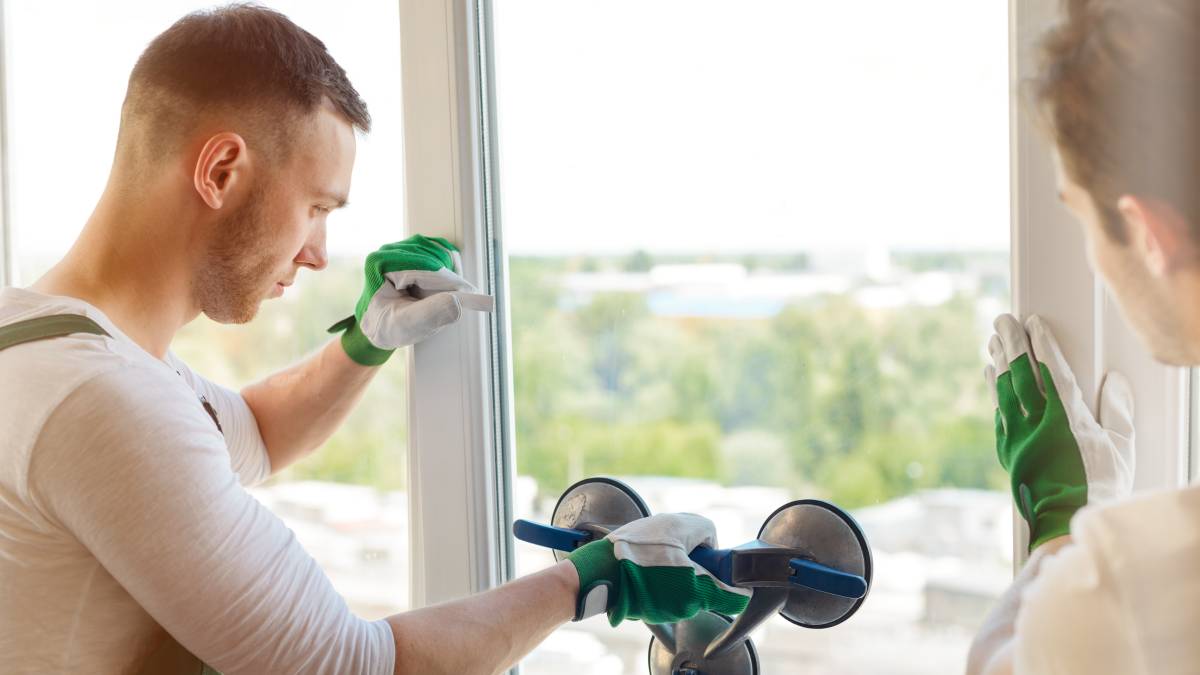 How much does window glass replacement cost?
Get a free quote now
Post to find a price. It's free and only takes a minute.
Price guide
$100 - $4,000
Find window repair experts, fast

Post a task with your price in mind, then get offers.

It's free and takes only a minute.

See how it works
When window panes break or become foggy, window glass replacement is the ideal solution. You can maintain your window's existing look and design and easily install the replacement. Replacing the glass is also much cheaper than replacing the entire window. The cost of replacing window glass in the U.S. can be anywhere between $100 to $4,000.
If you have frequent window issues, it might be time to replace the glass. Factors affecting how much it costs to replace window glass include the window and glass type. Consider them even before the installation to know how much you're going to spend in the long run.
Common window types and their costs
Glass window replacement costs depend on what kind of window you have and need. Here's a pice list based on window type:
| | |
| --- | --- |
| Window type | Price |
| Glass block | $75 to $300 |
| Storm | $100 - $400 |
| Egress | $100 - $800 |
| Sash | $100 - $950 |
| Casement | $100 – $1,200 |
| Skylight | $150 - $3,500 |
| Picture | $175 - $1,000 |
| Bay | $320 - $3,800 |
| Bow  | $690 - $3,000 |
| Commercial | $500 - $3,000 |
| Valance | $100 - $1,000  |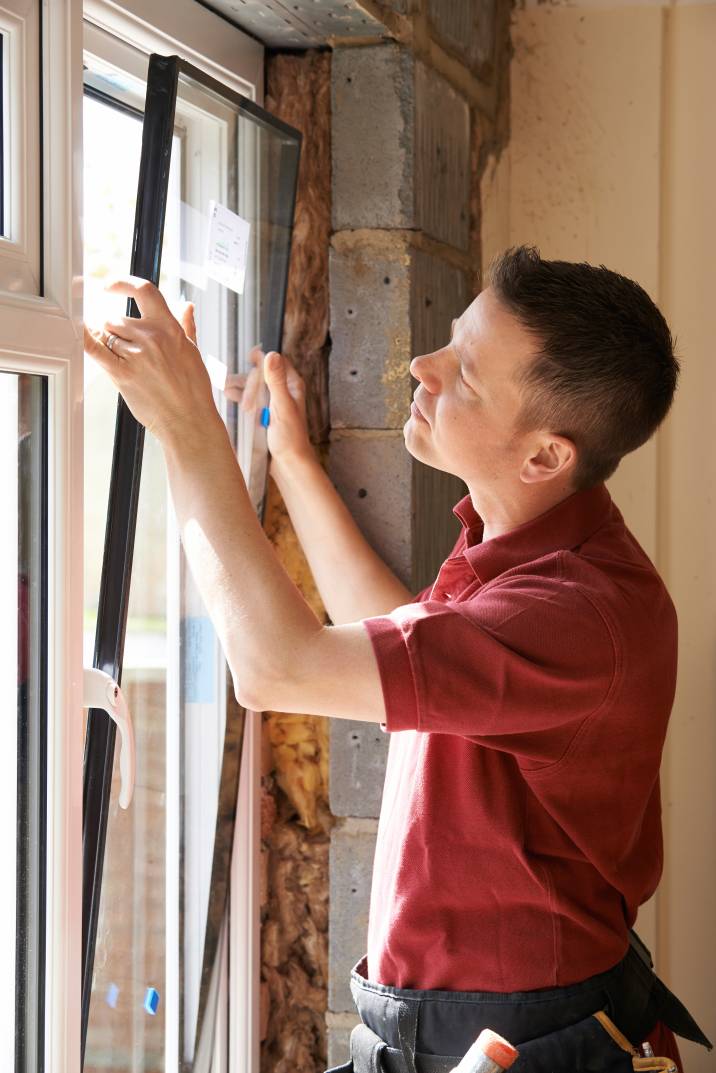 Storm windows
The cost of replacing the glass of a storm window is $100 to $400 on average. They're suitable for single-pane versions and are more energy-efficient than standard double-pane windows. Many of them are well-ventilated, reducing noise and humidity. These features affect the pricing.
Glass block windows
Glass block window replacement costs $75 to $300, depending on the damage, material, and style. If you have damaged glass blocks, you probably need to replace the entire window.
Egress windows
Egress models provide a way out of a building in an emergency. That's why they should be large enough to fit a human. They can be double-hung, single-hung, or casements. Building rules usually require these kinds of windows in bedrooms and basements. The typical cost of replacing egress window glass is $100 to $800.
Casement windows
Casement windows come in various styles, with one to three panes in most cases. The hinges on casement types allow them to open and close like a door. Some have a crank to open and close them, while others have a latch that you press and pull open with your hand. The cost of replacing casement window glass is $100 to $1,200.  
Skylight windows
 Skylights come in mixed sizes, from small windows that only allow a little light to larger ones that brighten a vast space. For this purpose, skylights are often parts of roofs. You can open them with a crank, pole, electric motor, or pneumatic mechanism. Depending on the size, replacing the glass for a skylight window can cost $150 to $3,500.
Picture windows
Picture windows are enormous, fixed-pane windows with transparent glass to provide a "picture" view of the outdoors. They can be more expensive to replace than other windows on the market due to their size. Picture window glass replacement typically costs $175 to $1,000.
Commercial windows
Storefront or commercial windows are huge display windows with fixed panes. They usually have wood or aluminum frames and come in various colors and styles. The usual replacement cost is $500 to $3,000.
Valance windows
Also called vent or quarter glass, valance windows are vehicles' side-facing windows. They're much smaller than regular passenger windows. They typically extend from passenger windows over rear wheels or beside side-view mirrors. 
Some car owners might believe that replacing valance windows is cheap. While this is true in some cases, the cost of replacing quarter glass depends on the make and model of the vehicle. Quarter glass replacement can cost $100 to $1,000.
Sash windows
Sash windows are single- or double-hung and open with a sliding glass door. They usually glide vertically, but they can also slide horizontally. Moving panels called sashes distinguish these types. Each sash is a single-paned window with its own sheet of glass on the interior. Sash window glass replacement normally costs between $100 and $950.
Bay windows
Bay windows are angular and project outward. They complement a variety of homes. They have three panels, one of which is usually a fixed picture model. Smaller bay windows sometimes open to let the air out. Bay windows can stretch beyond a home's walls, providing more ventilation and light. The cost of replacing all three panels of a bay window ranges from $320 to $3,800.
Bow windows
Like bay windows, bow windows project outward. But they have four to six panels and are rounded out. These commonly complement outside corners or walls with at least 80 inches of clearance. Replacing the glass of one panel is possible, but doing it for all panels roughly costs $690 to $3,000.
Common window glass types and their costs
Safety options, such as coatings and laminated and tempered glass, are essential when replacing windows. Gases between the panes of dual- and triple-pane windows might also increase the cost.
| | |
| --- | --- |
| Window glass type | Price |
| Single-glazed | $50 - $175 |
| Double-glazed | $150 - $300 |
| Tempered | $180 - $700 |
| Laminated | $275 - $625  |
| Frosted | $275 - $625 |
| Low-E | $350 - $800 |
| Argon | $350 - $840 |
| Krypton-filled | $375 - $850 |
| Thermal | $525 - $1,190. |
Single-glazed glass
Single-glazed glass for windows is one of the cheapest glass types. It costs $50 to $175, and you can easily customize and replace it. 
Double-glazed glass
Double-glazed glass can increase a home's value and curb appeal, making it a popular choice for residential areas. It can also reduce noise and provide better insulation and energy efficiency. It costs $150 to $300.
Laminated glass
Designed to prevent forced entry, laminated glass is five times stronger than regular models. It can withstand a bullet or rock and is suitable for shower doors, skylights, or hurricane zones. The cost of replacing laminated glass is $275 to $625.
Frosted glass
Commonly used for privacy or decoration, frosted glass needs sandblasting or acid etching to make it more opaque. It's popular because it keeps strangers out while allowing light to pass through. Replacing frosted window glass costs between $350 and $800.
Tempered glass
Toughened glass, also known as tempered glass, is an impact-resistant option that breaks into round cubes to minimize harm and injury. Depending on the size and kind of tempered glass, replacement costs can be $180 to $700. 
Polarized glass and other special features push the price to $1,000. It can be tough to clean the tempered glass, but you can always ask someone to tidy up your window!
Low-E glass
A low-E coating can make window glass deflect sunlight or UV rays. Low-E stands for low-emissivity. Replacing low-E glass costs $350 to $840.
Argon glass
Argon glass provides good insulation for large windows. It's often in double or triple-paned windows. Replacing argon glass costs $375 to $850.
Krypton-filled glass
Replacing krypton gas-filled glass can cost anything from $525 to $1,190. Krypton gas is more costly than argon, but because it is dense, it provides superior insulation. It saves energy and is most useful when the gap between the panes is less than a quarter of an inch.
What other factors affect window glass replacement costs?
Aside from the type of window you have, other factors affect the cost of replacing your window glass.
The cost of a window glass replacement service depends on your area. Take a look at the average price per state:
| | |
| --- | --- |
| State | Price for standard window glass replacement |
| New York | $75 - $110 |
| Pennsylvania | $90 |
| Georgia | $70 |
| Florida | $60 - $70 |
| Minnesota | $80 |
| Illinois | $95 |
| Texas | $65 - $95 |
| Arizona | $60 |
| Nevada | $70 |
| California | $75 - $90 |
| Washington | $65 - $90 |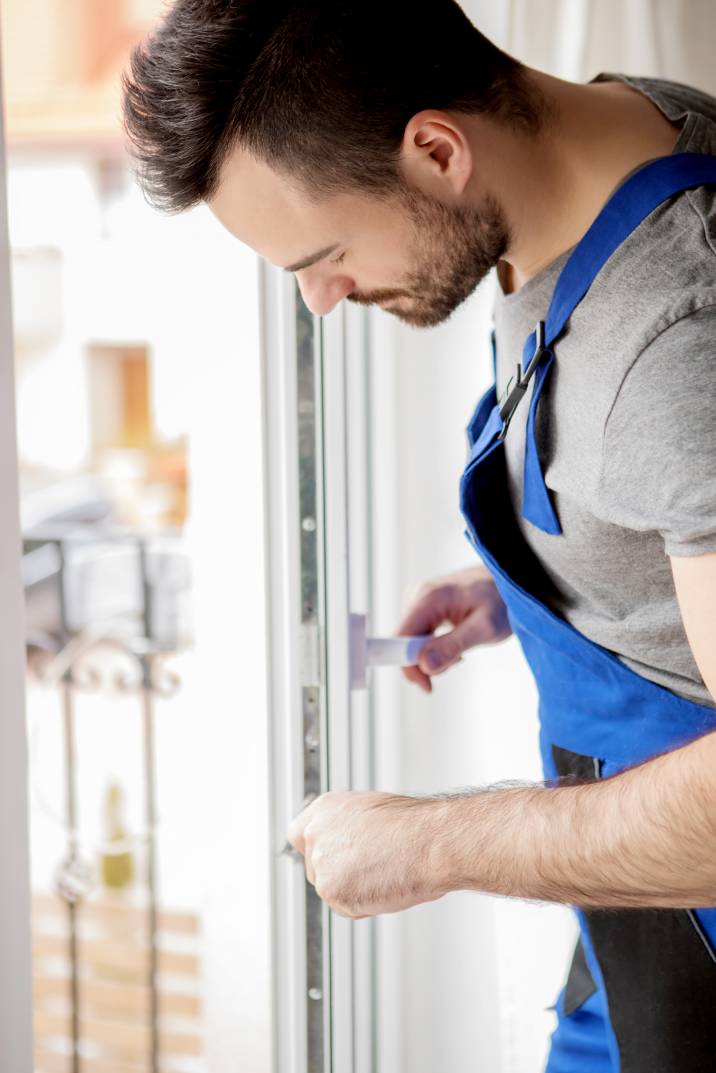 The cost of replacing a damaged window pane depends on its thickness and glass type. If one pane in a double- or triple-pane window breaks, replace the entire piece rather than just the broken pane.
| | |
| --- | --- |
| Windowpane type | Price |
| Single | $50 – $400 |
| Double | $100 – $800 |
| Triple | $400 - $950 |
Removing glazing and measuring and cutting glass are examples of labor processes that increase window glass replacement costs. You might also want to weather-strip your windows to protect your property from rain or water.
How to post a task for window glass replacement
Now that you know how much it costs to replace window glass, you're ready to create your task! You'll get offers from Taskers near you shortly. You can compare their profiles, ratings, and reviews to help you choose the right service provider. For more details, see how it works.
Here's what you can include in your listing:
Budget
Location
Glass type
Number of window panes (single, double, or triple)
Schedule and time frame
Remember that the more information you provide, the easier it will be for Taskers to give you estimates.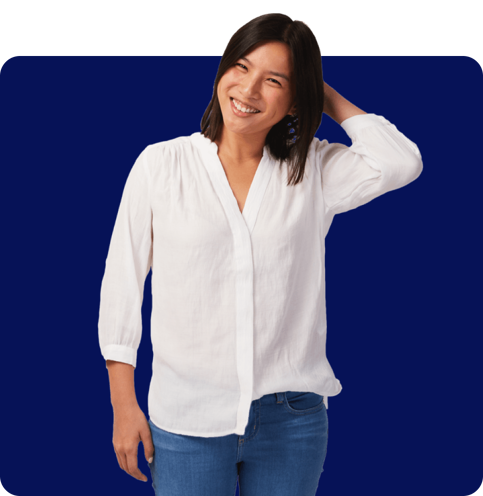 FAQs
In most cases, replacing a single pane on a double-pane model is not ideal. An airtight seal is required to guarantee that both panes are effective. If you want to achieve a tight seal and optimum insulation, replace both panes.
If the entire window is old or the frame begins to degrade, replacing both the window and the glass simultaneously can help you save money. Glass-only replacement is okay when the window frames are in good condition despite split glass panes, broken sashes, or foggy windows.
It takes around 40 to 60 minutes to replace window glass. A glass shop can cut a sheet of glass in hours. So, in general, window glass replacement can be done in a day.
It's free and takes only a minute.