Home

/

Curtain and Blind Installation Cost Guide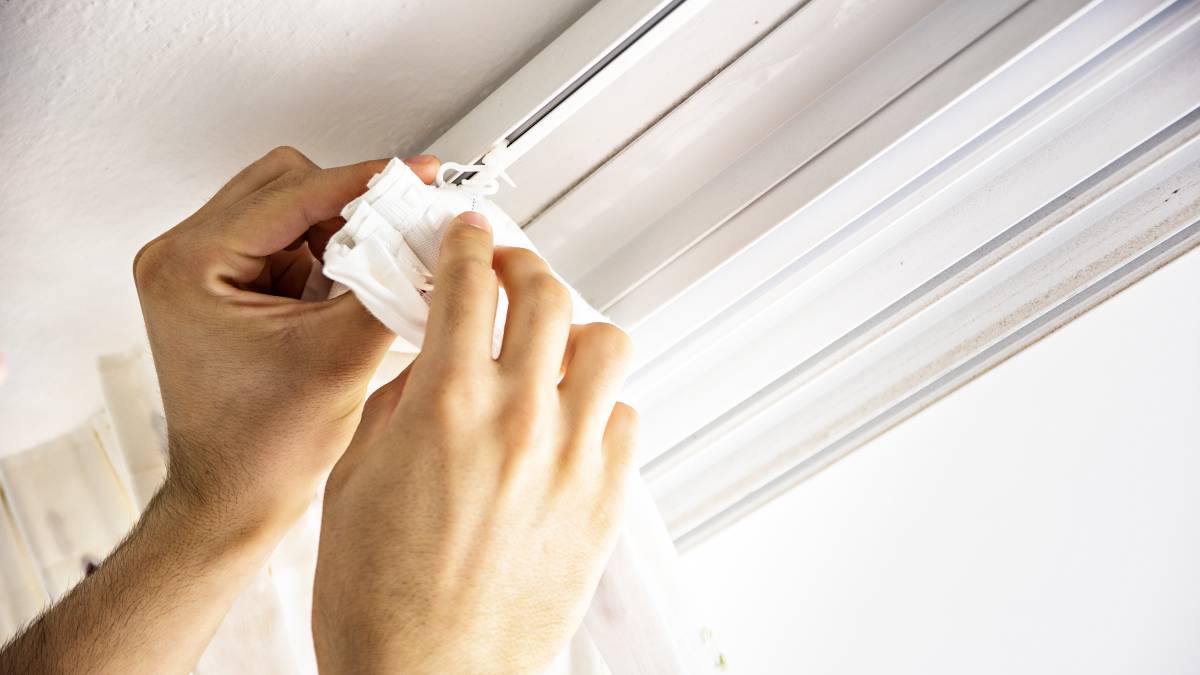 How much does curtain and blind installation cost?
Get a free quote now
Post to find a price. It's free and only takes a minute.
Price guide
$200 - $1,200
Find curtains & blinds installers, fast

Post a task with your price in mind, then get offers.

It's free and takes only a minute.

See how it works
How much does curtain and blind fitting cost?
The cost of curtain and blind fitting in the United States varies between $200 and $700 per window on average. Factors such as window type, size, materials, and additional services can impact the price. Professional fitters offer services such as measurement, installation, and customization, which may involve additional charges. To obtain accurate pricing based on your specific window and fitting needs, it is recommended to request quotes from local fitters.
Curtain and blind installation price list
The cost to hang blinds and curtains depends on where you live. Here's a price overview of blind and curtain installation in some of the biggest cities in the country:
| | |
| --- | --- |
| City | Average price |
| New York | $750 |
| Los Angeles | $600 |
| Miami | $655 |
| Boston | $215 |
| Chicago | $228 |
| Denver | $595 |
| Houston | $730 |

Factors affecting curtain and blind installation costs
Several cost factors can come into play when you hire someone to install your blinds and curtains. Consider them first to make an informed decision when hiring a professional handyman. 
Materials 
One of the significant factors affecting the service's cost is the type of blinds and curtains you have. If you're looking for budget-friendly options, vinyl, plastic, and PVC materials are the way to go. Meanwhile, materials such as metal, leather, and natural wood are the more expensive options. 
Number and size of windows 
Installing blinds or curtains on a larger window might cost a few dollars more than a standard-sized window. You also pay higher fees for custom-shaped windows and motorized blinds. Moreover, the number of windows requiring fitting will affect the project's overall cost. 
Labor 
Larger projects requiring more time and labor are more expensive than average-sized projects. Additional services, such as installing curtain rods and cleaning curtains, can increase the final cost of the service. Talk to your local handyman to determine the labor needed to complete the job. 
Location
The cost of installing curtains and blinds depends on where you live. The materials in some areas cost more because they're not as accessible. A sure way to pay lower fees is to hire a professional installer within your local area.
Blind installation cost per window and type
How much does it cost to install blinds? The blinds you choose will heavily influence the cost of the service. Before shopping for window blinds, it's good to find out how much they cost depending on their usage and type.
Vertical blinds
These are the most common types of blinds you'll find. They are usually made of fabric materials for large windows and sliding doors. You can open the vertical slats of these blinds using a wand. The average cost of installing a standard vertical blind is $30 to $80.
Roller blinds
You can open these classic blinds by pulling their circular chains. Roller blinds usually have vinyl and fabric materials. You can expect to pay between $8 to $190 for roller blind installation.
Venetian blinds
Venetian blinds have two-inch slats that you can open and close using a chain or cord. The affordable kinds typically have vinyl materials, while the more expensive ones are metal and natural wood. The average price of Venetian blind installation is $25 to $140.
Roman blinds
If you prefer blinds that don't have pleats, consider using Roman blinds. These blinds are usually fabric blinds that you can open and close using a cord. Since Roman blinds have no pleats, they're ideal for homeowners who want a sleeker and more minimalistic feel in their space. Roman blind installation costs $30 to $120.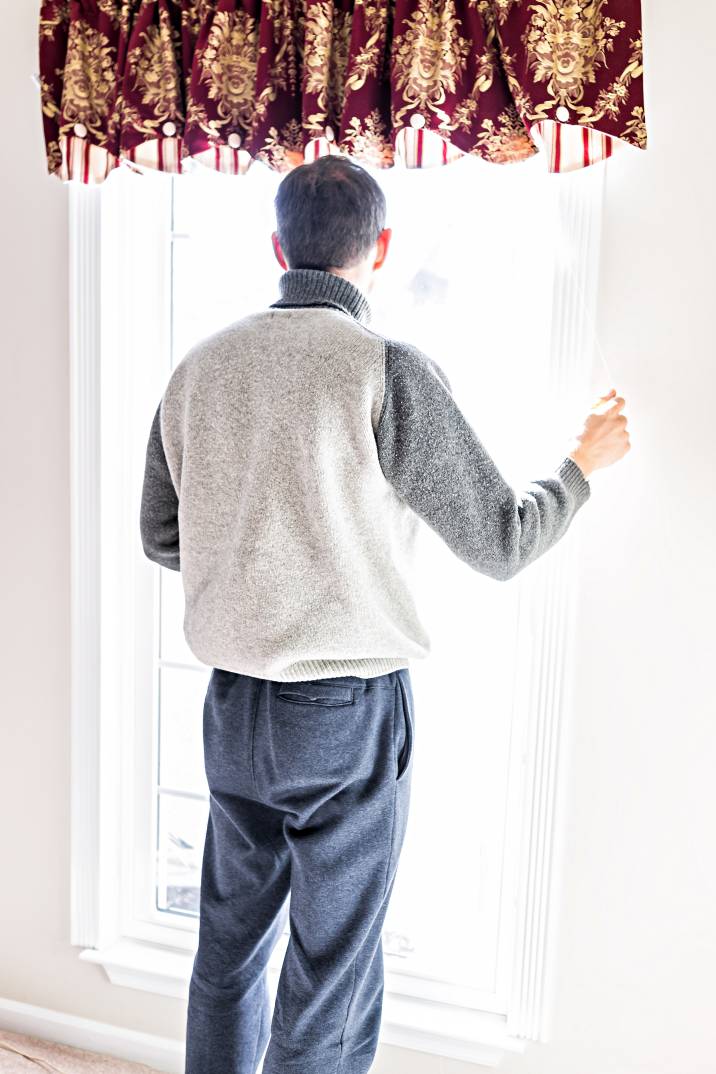 The benefits of installing blinds and curtains
Proper lighting
Window blinds and curtains allow you to control the amount of natural light entering your home. You can make your room as dark as you like and protect your furniture and other home items from harsh UV rays. Blinds and curtains are primarily in rooms where you don't want much natural light. 
More privacy
Installing blinds and curtains can give you privacy, allowing you to enjoy your home life without worrying about snooping neighbors. It's also a great way to conceal your belongings and protect your home from intruders. 
Lower energy bills
One of the easiest ways to insulate your home is installing curtains and blinds on your windows. Since they help maintain heat inside your home, you don't have to keep your heater running for hours. This saves you a hefty amount of money during the winter season. 
Less noise
Apart from thermal insulation, blinds and curtains prevent outside noise from entering your home. If you don't want to be bothered by noisy neighbors, loud engine sounds, or dog barks, you're better off investing in good-quality curtains. 
Higher home value
Apart from all the practical benefits, blinds and curtains can make your home look more inviting and polished. They can certainly make a statement and change the look and feel of your space. You might also get higher offers if you decide to put your home up for sale. If you're looking to give your home a brand-new look, consider installing window blinds or curtains. 
Posting a task for curtain and blind installation
Are you hesitant to install blinds and curtains by yourself? You can book a professional handyman. While there are several ways to get in touch with a professional blind installer, writing and posting a task can save you time, effort, and energy.
Simply share essential details about the job. These can include information about your curtains, windows, location, and other relevant information to generate accurate quotes. Once your list is complete, you can post a task and wait for professionals to contact you.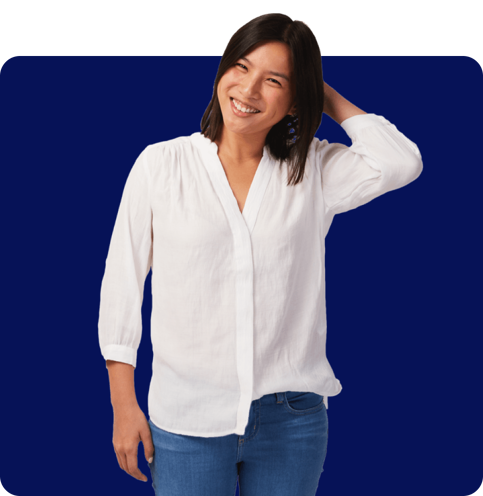 FAQs
Yes. The most common way of installing them is using studs, joists, or rafter beams. You can also use drywall anchors as long as they have enough weight to support and hold your blinds correctly. Attaching your blinds to the ceiling is okay if you have shallow or large windows or need to cover more than one window with a single blind or drape.
It depends on the type and size of your blind. A two-inch blind needs at least three inches of space to accommodate a flash mount to prevent pleats from sticking out of the window frame. Meanwhile, a typical vertical blind requires four inches above the door frame to make room for the track. To do this, measure the width of the door from both ends and add four inches to your estimation. The extra space will prevent unnecessary light from entering the sides of the blinds.
Like most home renovation tasks, you can certainly install blinds and curtains yourself. Most homeowners choose to do the job independently if the project isn't time-consuming and labour-heavy. However, if you have multiple, custom-shaped windows, you're better off hiring a professional installer near you.
It's free and takes only a minute.