Home

/

Storm Door Installation Cost Guide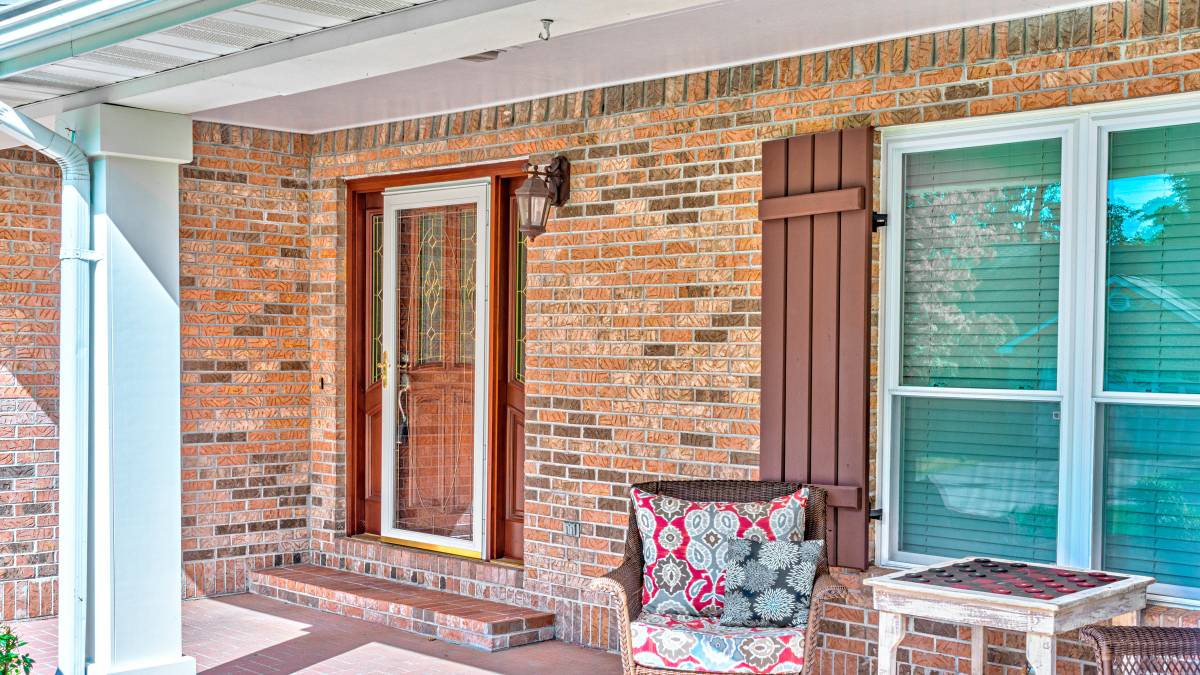 How much does storm door installation cost?
Get a free quote now
Post to find a price. It's free and only takes a minute.
Price guide
$75 - $1,500
Find door installers, fast

Post a task with your price in mind, then get offers.

It's free and takes only a minute.

See how it works
Storm door installation costs $200 to $1,500 for both materials and labor. 
Storm doors give you an added layer of protection against the elements: rain, snow, or debris. They also deter intruders and help you manage airflow around your home. As with most household projects, storm door installation is for professional handymen.
How much does it cost to install a storm door in the US?
Many factors affect storm door installation costs, including your location. Here's a quick list that tells you how much it costs to install a storm door in particular states:
| State | Storm door installation cost |
| --- | --- |
| New York | $583 |
| Philadelphia | $555 |
| Florida | $476 |
| Illinois | $636 |
| Minnesota | $515 |
| Texas | $475 |
| California | $489 |
| Nevada | $529 |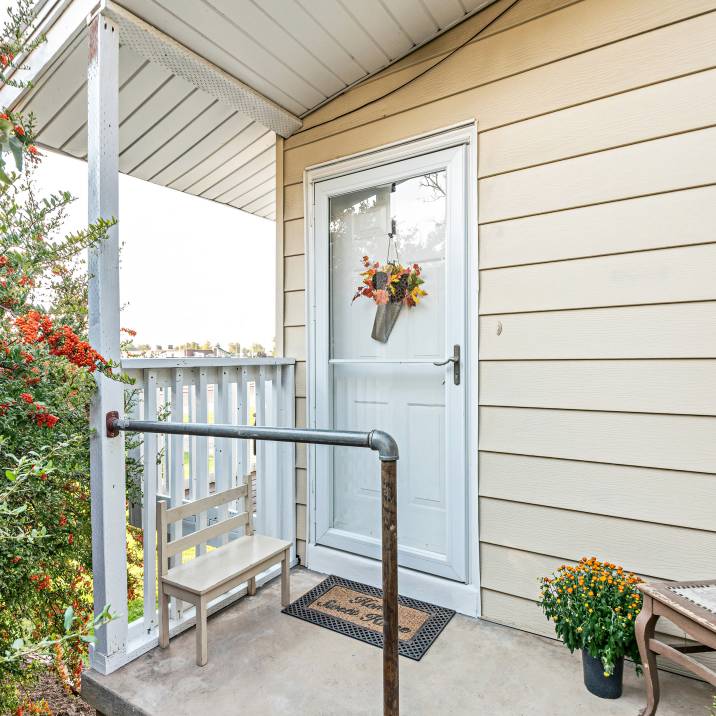 Different storm doors and their costs
Storm doors come in various types, which determine their function and aesthetic appeal. Here's a rundown of storm door costs by type. Note that the list doesn't include installation costs:
| Type | Cost (materials only) |
| --- | --- |
| Mid-View | $150 – $250 |
| High-View | $150 – $250 |
| Full-View | $200 – $450 |
| Self-Storing | $250 – $450 |
| Ventilating | $300 – $500 |
| Security | $350 – $700 |
| Double | $600 – $1,000 |
Mid-view
Mid-view storm doors cost $150 to $250. They have divided glass panels and usually come with a solid section at their base for pet door installation. Mid-view storm doors provide simple protection from the elements and fit homes in not-so-extreme environments.


High-view
High-view storm doors also cost $150 to $250. They have see-through top sections with a solid base for pet doors. High-view storm doors provide visibility and better protection from the elements.


Full-view
Full-view storm doors will cost more: anywhere from $200 to $450. Full-view doors provide visibility with an all-glass panel that can be divided or come as an entire pane. Full-view storm doors are good in places where you want to block natural light but still provide ample protection from the elements.


Self-storing
Self-storing storm doors come with retractable screens and cost $250 to $450. Most homes already have them. Self-storing storm doors have a glass screen that slides down into the housing/frame, making panel changes easier. You don't need to remove old panels to fit new ones.


Ventilating
Ventilating storm doors cost $300 to $500. They have a glass panel that slides to the side or retracts to open, providing better air circulation and cooling.


Security
Security storm doors cost $350 to $700 and often have metal bars and locks to protect your home from intruders. Security storm doors are more expensive than most types because of their premium materials, like tempered glass.


Double
Double storm doors cost $600 to $1,000. Having double storm doors installed will likely cost more than having a single unit installed. Opting for more intricate designs will also up the price.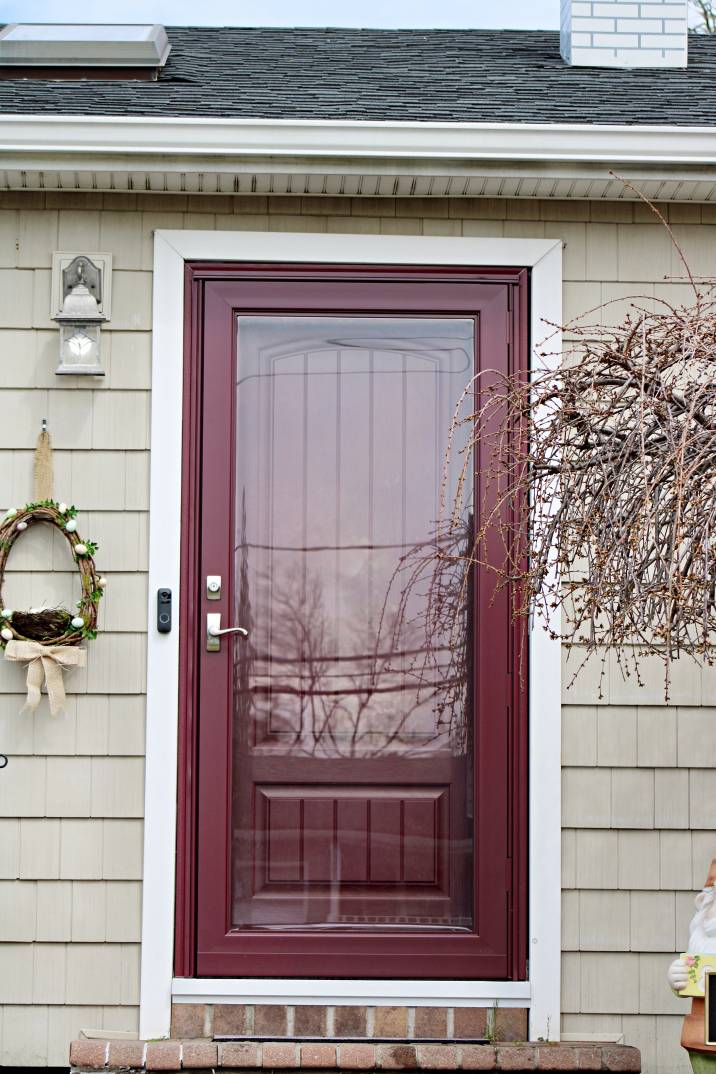 How much is the labor cost of storm door installation?
You'll pay $80 to $500 for labor when looking for a handyman to install a storm door. The most significant factor in labor cost is the type of door installed in your home. For example, a basic full-view or mid-view storm door can be installed in a few hours, while heavy-duty security or double storm doors might take a whole day to finish.
How much do storm door enhancements cost?
If you think storm doors are plenty functional, you can up the ante by opting for some enhancements. Weatherstripping is a must if you truly want something that protects you from the elements and protects the storm door itself from exposure. This addition costs around $35 to $40.
Moreover, having a pet door installed in your storm door is a must for your lovely pets. Storm doors with pet entrances cost $300 to $1,000, depending on the type of door, glass, and other features you require for the installation.
Post a task for storm door installation
With this information at your disposal, here's what you can include in your post to give Taskers a better idea of your requirements:
The number of storm doors needed

The type of storm doors you want

Functional add-ons

Design considerations
Ultimately, installing a storm door for your home improves the safety and security of your residence, especially during bad weather. Post a task on our platform today, review offers, and choose the best Tasker for your needs.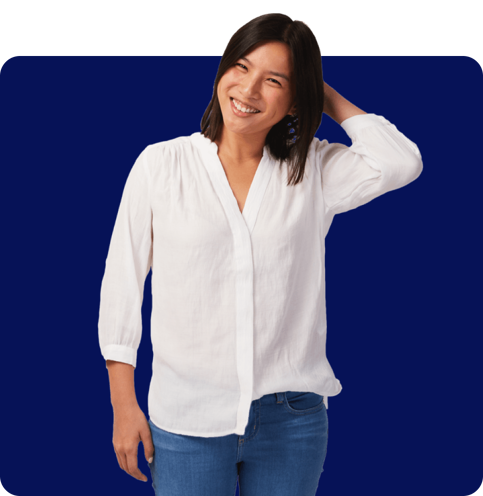 FAQs
Professionals can install storm doors in just a couple of hours. Specific types with complicated installation or removal processes could take an entire day or 8 to 9 hours.
You can, and each type of glass has a different function. Low-E glass blocks UV rays and even keeps the cold out during winter; this will cost you $25 to $50. Beveled glass is more for looks and costs $50 to $80. Tempered glass is up to four times more durable than the others and will cost you $50 to $80.
Storm door glass replacements typically cost between $80 to $350, including labor and materials. Be sure to have the right storm door sizes to match your glass replacements. 
It's free and takes only a minute.