Home

/

Door Installation Cost Guide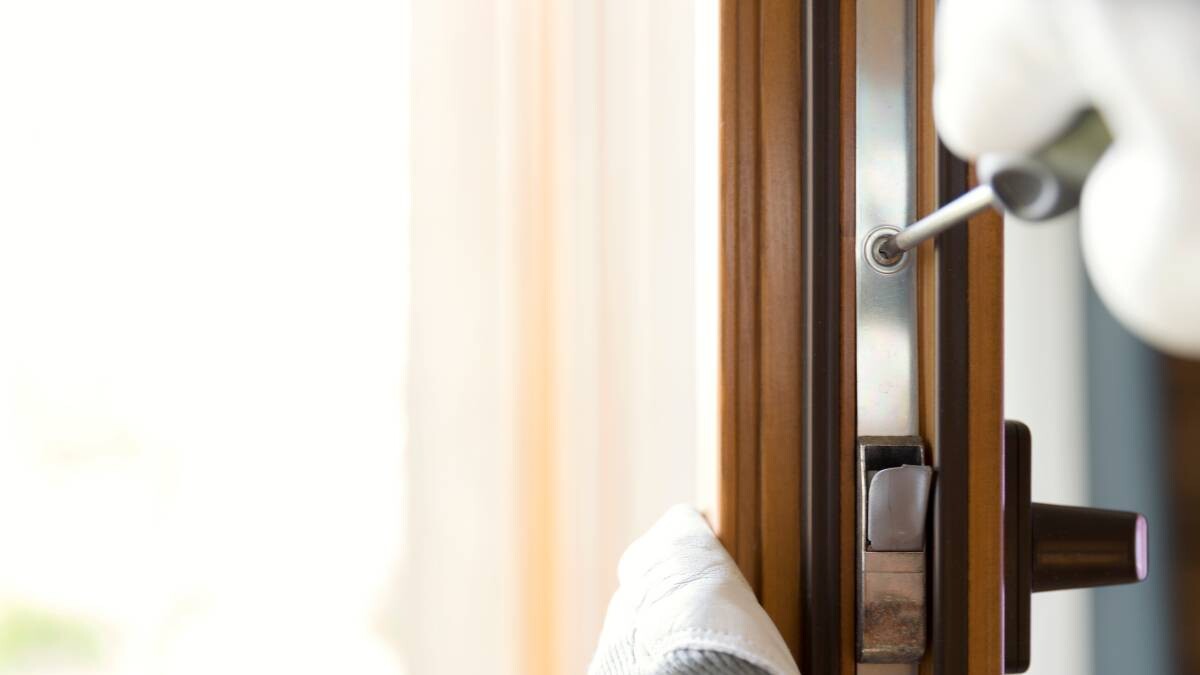 How much does door installation cost?
Get a free quote now
Post to find a price. It's free and only takes a minute.
Price guide
$500 - $5,600
Find door installers, fast

Post a task with your price in mind, then get offers.

It's free and takes only a minute.

See how it works
While there are plenty of home renovation tasks you can take on your own, some projects are for professionals. One of them is door installation. A well-installed door strengthens your home security. It also boosts your property's kerb appeal. 
Average door installation costs range somewhere between $500 and $5,600. Cost factors include door type, materials, and labor. Here's a comprehensive price guide for upgrading your security or revamping your house exterior.
How much does it cost to install a door?
You can install different types of doors throughout your home. They can be on your deck, patio, and lanai to allow entry. To help you get an idea of how much it costs to install an exterior door based on its material, check out the price list below:
| | |
| --- | --- |
| Door Type | Total Cost |
| French | $650 to $5,600 |
| Double | $750 to $5,000 |
| Bi-fold | $200 to $850 |
| Sliding | $300 to $1,600 |
| Patio | $500 to $4,500 |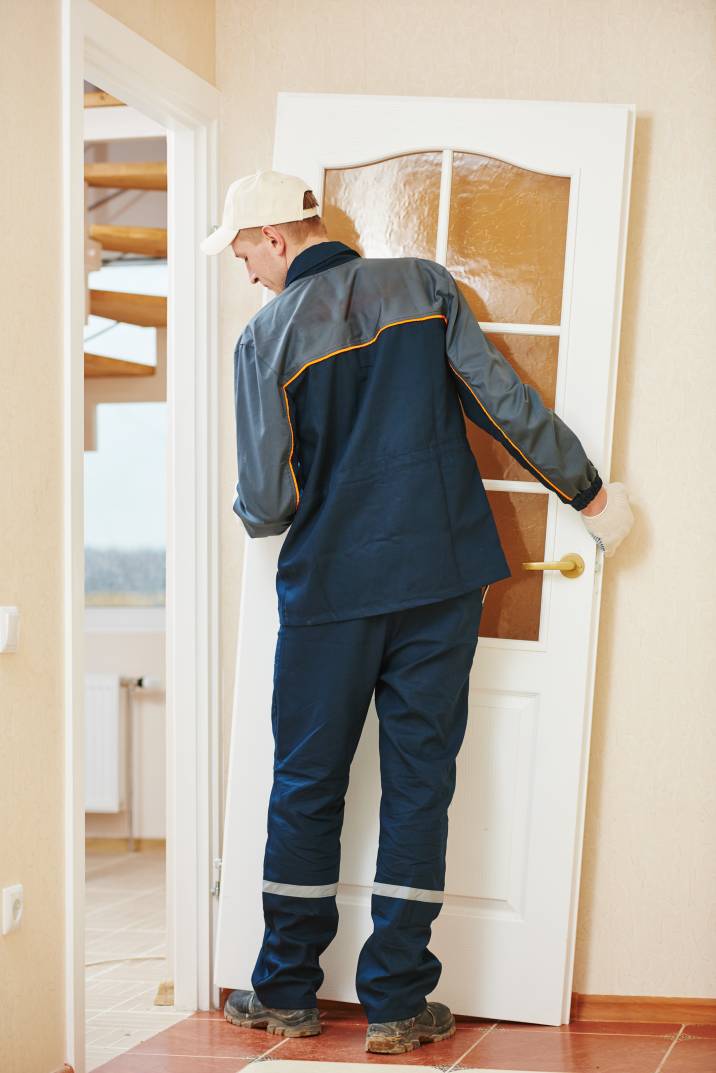 Types of doors and their costs
French
French doors have two glass panes you can open one at a time or together. Since they're glass doors, they allow a considerable amount of light to enter your home. In terms of appearance, French doors have a chic yet modern vibe that goes well with any home interior. The cost of installing French doors ranges from $650 to $5,600.


Double
If you're planning to increase your home's kerb appeal, consider installing a pair of double front doors. You can open these exterior doors individually or together and lock them without a center frame. Double front doors have wood, glass, and other varieties to make your home look appealing. To install one, expect to pay between $750 and $5,000, depending on the complexity of the job.


Bi-fold
Commonly in contemporary homes, bi-fold doors are a newer style of doors that fold up along a track. Since they don't use much space in the house, they create a more expansive area perfect for indoor and outdoor living. The cost of installing a bi-fold door is usually $200 to $850.


Sliding
Sliding glass doors are common entryways to decks, patios, and outdoor recreational spaces. You'll often spot them in modern homes with breathtaking views. While glass is their primary material, you can find wood, aluminum, and vinyl sliding doors. Expect to pay between $300 and $1,600 to install them.


Patio
The cost of patio door installation is between $500 and $4,500. It already includes handyman labor and consultation. On average, it takes three to five hours to complete the job. 
You can consider more types of doors for your home. Garage door installation costs $600 to $5,000. On the other hand, roller door installation costs $900 to $2,600. Finally, pocket door installation costs $800 to $1,000.
What factors affect the cost of door installation in the US?
Door type
When choosing a new door, pick one that matches your home exterior and is proportional to the size of your entryway. Doors made of solid wood can be more expensive than vinyl, aluminum, and glass ones. It can also take more time and manpower to install solid doors, as they are way heavier and bulkier. However, they increase the value of your home if you decide to sell it in the future. 


Job complexity
Like repairing an old window or cleaning a home after a move-in, the labor cost to install an exterior door is higher when you require additional work. Door installation costs can quickly rise if you opt for a customized door with added features and designs. Installing smart locks, sidelights, and wrought iron details can incur additional fees because it takes more time and effort to complete such a task.


Hardware options
Aside from door type, hardware can also affect the service's total cost. Items such as doorknobs and hinges vary in price, depending on the metal type and finish. The type of locks you choose will also affect how much it costs to install new front doors. Your options include mortise locks, deadbolts, rim locks, and night latches. Despite the additional expense, these features can improve home security.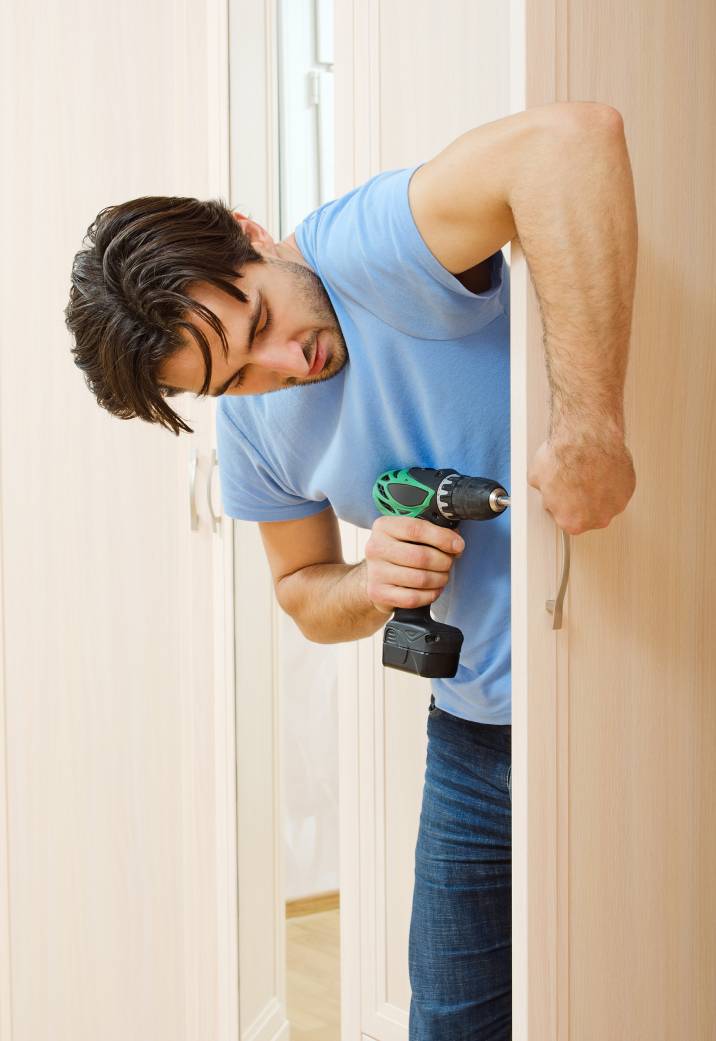 Why should I install new exterior doors?
As a homeowner, you need to conduct several renovations to make your home feel safer and more functional. Whether you want to install doors for your beloved pets or repaint your walls for a touch of sophistication, every renovation you make brings value to your home. The same thing applies to door installation. While installing a new entrance door in your home seems like an extra expense, it can make your home inviting. 
Installing new exterior doors means giving your home exterior a completely different look. Aside from wood, other materials can make your front door as attractive as possible: glass, steel, and vinyl.
A newly installed door can also be one of the most effective ways to enhance home security. New technologies allow homeowners to customize their doors by adding alarms, shatter-resistant glass, and smart door locks. Modern fiberglass or steel doors are much stronger than traditional wooden ones, providing an extra layer of security against intruders. 
Should I hire a professional handyman or go the DIY route?
Installing a new exterior door requires time, effort, and patience. Aside from getting the exact measurements of the frame and door, you need to invest in tools and materials, such as drills, minimal expanding foam, wood shims, etc. You also need to learn how to remove your old door, which is already a daunting task. Without experience, the entire process might take several days to complete. 
On the other hand, hiring a professional handyman can make installing a new door a breeze. Not only do they have the right tools and materials needed for the project, but they also have the expertise to accomplish the task in a timely and orderly manner. Instead of worrying about it, why not hand it over to someone reliable?
On Airtasker, you can choose from a wide selection of professionals to help you install your new front door. By simply posting a task, you can receive competitive offers and hire someone to do the job for you. It will save you from the stress and hassle of door installation. Whether you want to install a new shower door, a cat door, or an exterior door for your home, don't hesitate to hire a professional near you!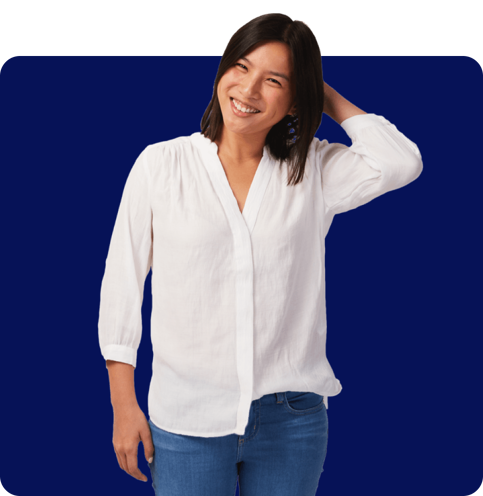 FAQs
If the frame is still in good condition, there's no need to replace it before installing a new exterior door. However, consider installing a new frame for added support and protection if the door has gaps and no longer closes properly.
If possible, keep your pets in a pen or closed room on the installation day. Since there might be falling debris from the actual door frame, you don't want them to roam around the house while the installation is ongoing. You also want to keep them away from the handymen to prevent distractions and interruptions.
It depends on your needs and preferences. If you want your home to look more elegant and sophisticated, wood doors are the best option. Contemporary homes typically use fiberglass and smart doors to provide a sleek modern look. Once you schedule an appointment with a professional door installer, they can help you decide which door type is best for your home.
Absolutely! New exterior doors don't only strengthen your home security, but they also boost your property's kerb appeal. Remember, the first thing people notice about your home is its exterior. If your doors look old, dull, and damaged, they can leave a negative impression on people.
It's free and takes only a minute.