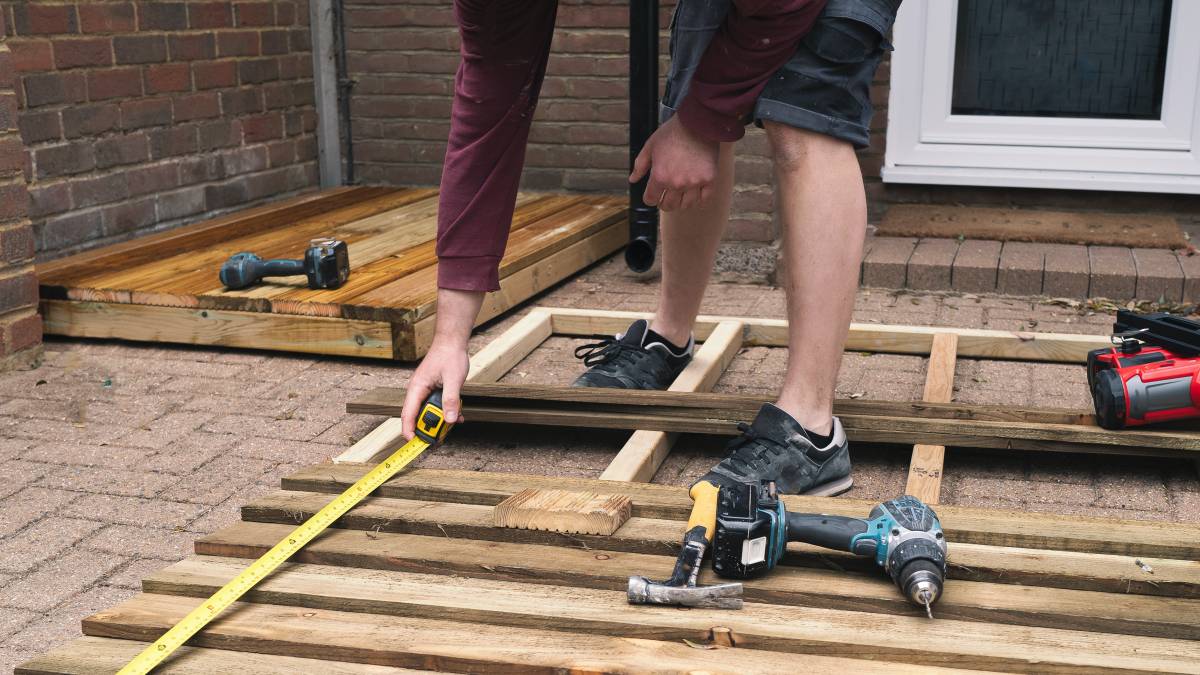 How much does garden shed installation cost?
Get a free quote now
Post to find a price. It's free and only takes a minute.
Price guide
$200 - $30,000
Find garden shed repair & installers, fast

Post a task with your price in mind, then get offers.

It's free and takes only a minute.

See how it works
Whether it's for storing old items or creating a garden office, snagging the perfect shed also means you have to build it. But what if there was another option? To achieve excellent results almost immediately and avoid doing the work yourself, you can get a garden shed installation service. With the cost to build a shed ranging from $200 to $30,000, it's a worthy investment for such a tempting convenience.
Hiring someone to install your garden shed means you can avoid any heavy lifting. And, if you can't quite fathom how to erect a bookcase, let alone a small building, it's an excellent way to make sure the structure doesn't collapse any time soon. If you'd rather pay someone to get the job done right at the first go, find out about your garden shed installation costs and set a budget for when you're ready to build a shed and hire a Tasker.
How much does it cost to build a shed in the US? 
If you have the pleasure of living in a city such as New York, you'll already know that things cost a little more than when you live in other parts of the country. Shed installation prices can vary based on your location. However, the type of shed might also affect the costs of your installation. The average garden shed installation cost in the US is $2,500, but expect that figure to go higher if you buy a large shed.
A quick look at garden shed installation prices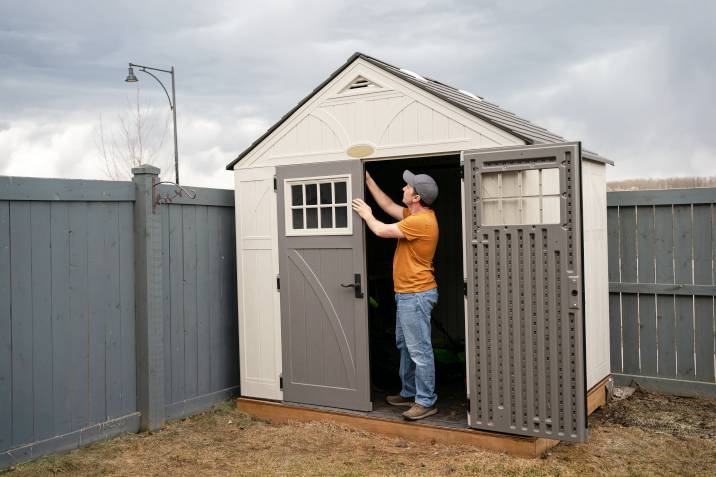 What if you're buying a supremely large outdoor building that could double up as a playroom? Or, how do factors such as location and overheads influence the cost of garden shed installation?
You'll be looking at different factors for this kind of project. The main factor when it comes to garden shed installation prices is size. In many cases, if not all, this is going to be a two-person job. And the bigger the shed is, the longer it will take the person you hire to install it.
Another determining factor when it comes to garden shed cost is where you live. Your location will determine how many installers are available. In an area that's saturated, you could expect to pay less. Or, if you put the situation into reverse, living in the countryside may mean that there are fewer professionals to choose from.
So far, we've looked at the basics of garden shed installation only. The average cost depends on your shed being a normal size. On average, sheds are 8 feet by 10 feet. The cost for this size may be around $1,000. 
If you're aiming for maximum garden storage space, you may buy one that's as big as 10 feet by 20 feet. Here's where the cost of installing a garden shed can get a little tricky. While some people find that they pay $3,000 to $15,000 to install a large garden shed, this cost can depend on other features.
If your shed comes with features such as windows and room dividers, it's going to take a little longer than one without. So, it's worth considering the other factors that can increase the cost of installing your garden shed.
Does the shed's material affect the price?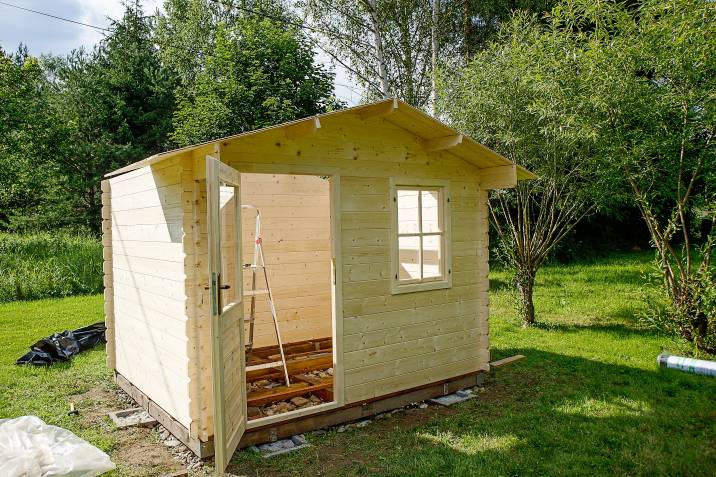 Arguably, if the product you buy is made from heavy materials, it may increase the cost of shed installation. Heavier types of wood, certain metals, and dense plastic will cost less than materials such as aluminum.
Before getting your quote, make sure you specify the type of material your shed features. The person you hire could even ask questions about the weight. When they do so, they're making sure they have the right tools and people with them to finish the job correctly.
Although the cost of installing a shed will likely increase as the materials are heavy, you will see some benefits. For example, you're less likely to injure yourself. And you won't void the manufacturer's warranty when it's installed according to the instructions.
Another undeniable benefit: when you hire someone with the right skills for completing the task, they'll make sure the shed is fit for purpose. If you're storing items such as lawnmowers, strimmers, and other expensive tools, this means the results will ripple out into not having to replace them.
Why do shed installation costs increase when the shed is larger?
Size is not the only factor why professionals might charge higher for shed installation costs. Other reasons professionals might consider are the following:
It's going to take longer. As with any service, the longer a task takes, the more you'll pay in exchange for labor hours.

They may have to bring another person with them. If they're already a two-person (or three-person) outfit, this might come as standard anyway.

Extra size means extra strain on their tools. A savvy shed installer will factor this in for future maintenance purposes.

Constructing a larger shed may mean turning down other smaller projects. If it cuts into other working hours, they'll probably price the project accordingly.
Erecting a shed is an activity that also depends on where you're placing it. If this is your first time adding a wooden shed to your garden, it's a good idea to learn more about the foundations. 
How the state of your garden affects shed installation costs
If your garden already provides the perfect foundations, you don't need to worry about this. On the other hand, if it needs a few expert interventions, your shed installation prices will change.
Some sheds work best on concrete surfaces. In the absence of said concrete base, yours may sink into the ground, or it might not last as long as you need it to.
As an alternative, you can always look into shed foundations that'll keep your new building stable in any flat outdoor area. If you're happy to place them on the ground, great! If not, make sure you tell the person constructing your shed that they'll need to do a little extra work.
Other factors that affect the cost of shed installation
Making sure your shed goes up and stays up means you'll need to find the right professional for the job. Although those who take their work seriously usually cost more, you'll benefit from long-lasting results.
Here are some of the other factors that affect the cost of shed installation:
Travel time
Fortunately, those who provide garden shed installation services don't need masses of equipment. However, if they're making a long journey to your property, expect them to factor in travel hours. The hours they spend driving to your home could go towards jobs elsewhere, so it's natural for them to charge a little higher.
If you're living in a city, don't confuse proximity with an easy journey! Heavy traffic can make a seemingly small journey last a while, so the person installing your shed will adjust their prices accordingly.
The size of their business
The cost of shed installation will also depend on how big someone's business is. Although there was a time when your average handyman would act on a solo basis, some now have flourishing organizations providing the same types of services.
The bigger a business is, the greater its overhead. Some of the ways their prices may rise include:
Vehicle maintenance

Uniforms

Paying other members of staff

Public liability insurance

Insurance for tools, cars, etc.

Advertising
Post a task to install your new garden shed
There's no right or wrong approach when it comes to choosing between a business and someone who works mainly on their own. Both provide an excellent level of service, and you may find that someone working alone is more flexible. However, it's always worth considering that they might not be able to provide additional cover if someone is unwell or if their vehicle breaks down. As services such as shed installations are usually one-time events, this isn't always an issue.
Leave it to the pros to have your new shed installed! Post a task on Airtasker and connect with experienced handymen for your garden shed installation.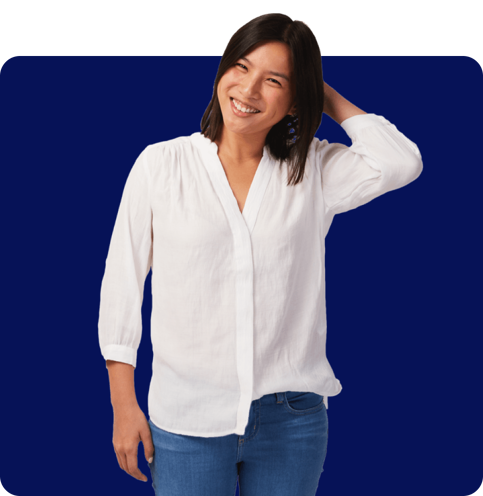 Garden shed installation FAQs
An average-sized 10 feet by 10 feet shed can take between four and six hours for two people to put up. If you need to add shed foundations to the task, expect it to take longer.
Wherever possible, install your shed on level ground. Putting your shed up on a slope is often challenging and can affect its structural integrity. You may also want to look at factors such as where your underground utilities are, whether you need electricity access, and how it affects your garden's aesthetics. Finally, make sure it's easy to access, especially if it's for storing tools you'll use regularly.
Once you know where to install your shed, mark the area out using pegs and string. If you're creating a concrete base, expect to dig a hole that's 15cm deep to fill with cement. Otherwise, you can place a store-bought shed foundation, but you should make sure the area you're choosing is stable enough to accommodate it.
It's free and takes only a minute.