Home

/

How to Install a Storm Door
Find door installers, fast

Post a task with your price in mind, then get offers.

It's free and takes only a minute.

See how it works
Storm doors provide some type of weatherproofing for your home while helping you gain energy savings. It also keeps off pests while letting you enjoy natural light. With its benefits, storm doors are an excellent addition to your home. In this guide, we'll teach you how to install a storm door. Read on to learn more!
What's a storm door for?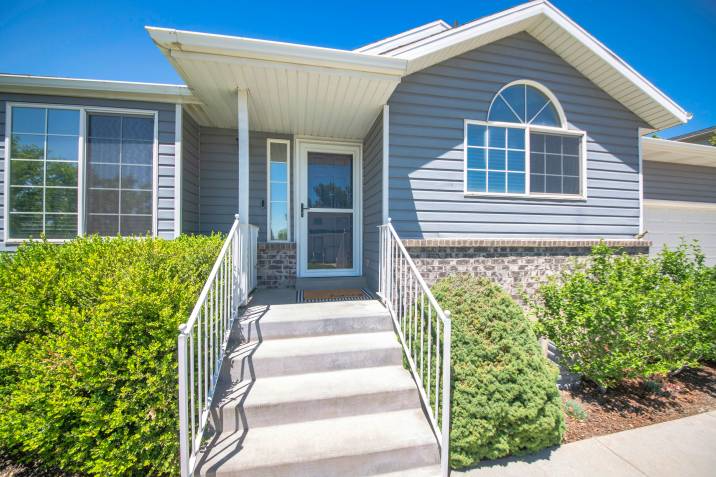 A storm door is a type of external door that adds protection to your home during inclement weather and gives you the chance to enjoy the cool breeze during good weather. Apart from these, there are many advantages to installing a storm door:
It prevents potential break-ins through durable hardware

It beautifies your home and creates an interesting focal point for your home

It helps you save more money by lowering the electricity bill

It protects your main door from outdoor elements and prolongs its lifespan

It lets you enjoy more natural light, especially during summer
Tools needed to install a storm door
Now that you know the advantages of a storm door, here's a list of tools and materials you will need to install one.
Tools
Power drill

Level

Measuring tape

Pliers

Hammer

Screwdriver

Drill bit

Hand saw

Wood shims

Pencil

Protective gears (Safety glove and glasses)
Materials
Storm door kit

Handle and lockets

Extender kit

Nails and screws
How long does it take to install a storm door?
Installing a storm door usually takes four hours. Remember to set aside an extra 30 minutes if you are using an extender kit or have bought other hardware to be installed in your door.
Step-by-step guide to installing a storm door
Installing a storm door can get difficult, time-confusing, and labor-intensive. You'll need to work with different tools, materials, and moving parts, and follow the steps accurately. One wrong measurement or a screw drilled in the wrong place could spell trouble!
But anything and everything can get done with the right tools, lots of patience, and clear step-by-step instructions. To help you in adding a storm door to your home, we've created a simple yet straightforward guide to storm door installation.


Step 1: Get the measurements of your exterior door frame
Measure your door frame by getting the width of the door on the top, bottom, and middle sections, then get the height in the middle, left, and right areas. This will help make sure you get the best fitting storm door in the store.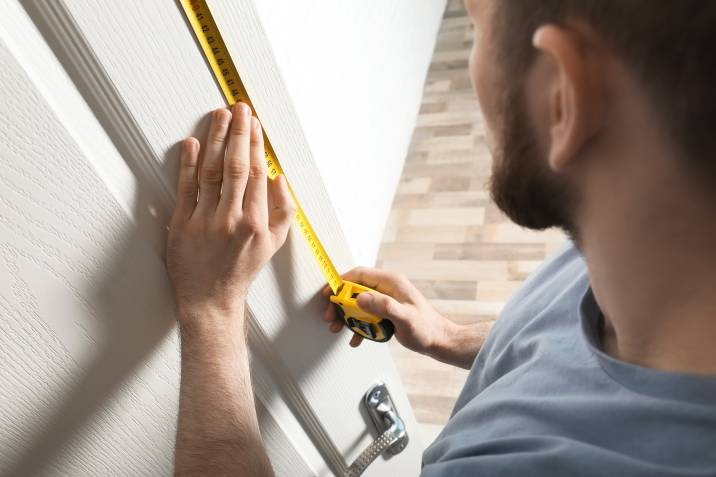 Step 2: Choose your preferred storm door
Pick a storm door that fits in your doorway, the budget, and the overall intended purpose–for extra protection during inclement weather, more privacy, or aesthetics.
Step 3: Setup your installation space
Get ready to install the storm door. Prepare the tools and materials needed and wear protective gear. Ask a family member or a trusted friend for help in the installation especially if you're not used to doing DIY home improvement tasks or lifting heavy objects.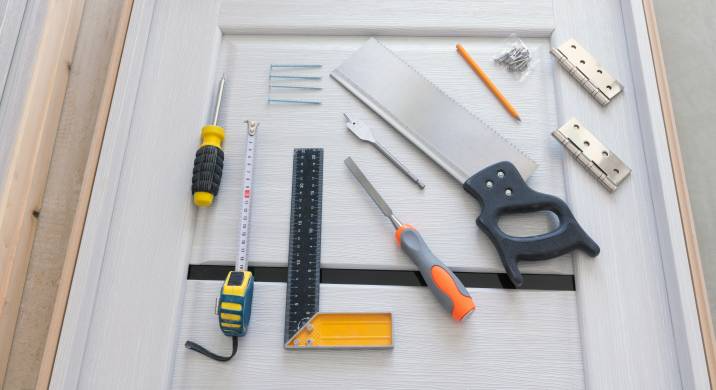 Step 4: Decide where the storm door opens
This will determine where you will install the hinges and handles. Mark your measurements accurately and make sure that there are no obstructions when you open the door.
Step 5: Decide where the storm door opens
Install the rain cap or drip cap at the top-most part of the door frame then install the hinge-side Z-bar. Tighten the screws but not all the way through.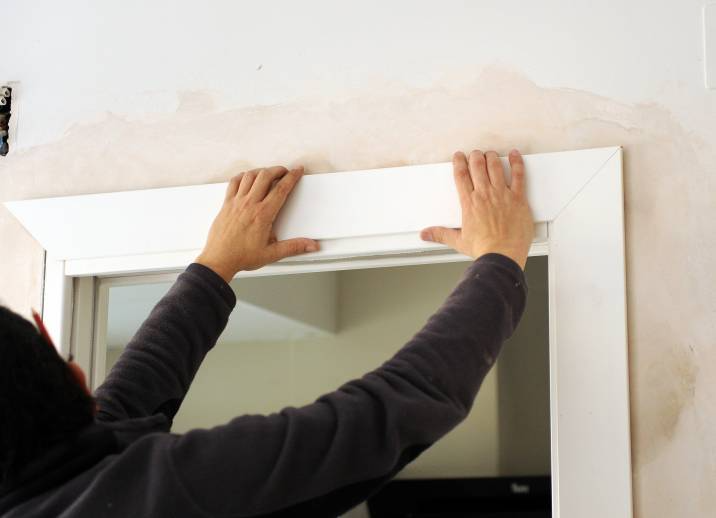 Step 6: Fit the storm door
Fit the storm door on the external opening and ensure that the door has a gap of ¼ inch from the rain cap. Inspect the door closely and ensure it is nice and level. Once you're happy and confident with the fit, use the drill to tighten the screws on the hinge side. Try closing and opening the door a couple of times.


Step 7: Install the handle
Follow the manufacturer's instructions and install the handle side Z-bar. Make sure to leave a gap of around 1/8 to 1/4 of an inch for potential warping of the door in the future.
Step 8: Install the door hardware
Time to add the finishing touches: the handles and lock mechanism, closer mechanism, and door sweep weatherstripping. Some storm door kits come with their own hardware while some you need to buy on your own. Whichever you choose, the installation has never been this easy as it comes with easy-to-follow instructions from the manufacturer.
Pat yourself in the back for a job well done!
Get your storm door installed
Installing a storm door can get confusing and overwhelming. You will need time, effort, and patience to measure, interpret instructions from tiny manuals, and execute these flawlessly. When things get extra complicated, you can go on the Airtasker app for help.
Whether you need a replacement or want to install a new storm door, connect with a handyman near you when you post a task on Airtasker. Skip the stress and leave it to the experts!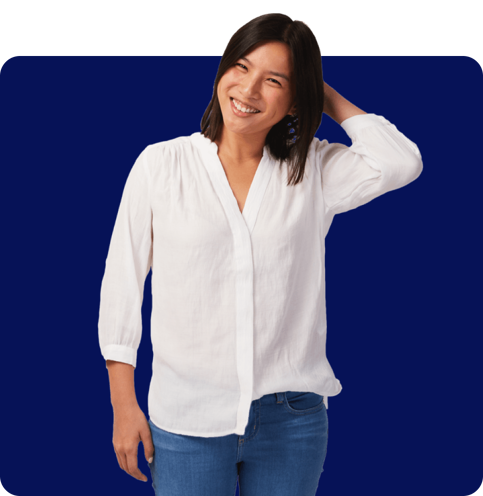 Frequently asked questions
Lowes charges an average of $300 to $1000 for door installation. However, the final costs will still differ depending on the type of door you choose, the supplies needed, and if other tasks need to be done like constructing a new frame. In this case, costs might reach up to $2,000.
There are many advantages to storm doors. However, there are also limitations to what it can do. It must not be treated as the end all be all for all-weather concerns. It cannot prevent a flood from coming into your home or snow leakage especially if left out for long without clearing out. If your main door already has existing insulation, storm doors might provide minimal energy savings. Keep these in mind before buying a storm door.
Summer or spring when the sky is clear and the flowers are blooming is the best time to install a storm door. Keep in mind that you will be working outdoors for a few hours so it helps to work in fair and comfortable weather.
A storm door weighs 60 to 100 pounds. It helps to seek assistance from an expert to ensure safety during the installation process.
It's free and takes only a minute.