Home

/

Treadmill Repair Cost Guide
How much does treadmill repair cost?
Get a free quote now
Post to find a price. It's free and only takes a minute.
Price guide
$100 - $200
Find treadmill repairs, fast

Post a task with your price in mind, then get offers.

It's free and takes only a minute.

See how it works
Like all machines, treadmills also have a finite lifespan. At most, they can last you about 10 years or so before you can replace them. But even then, they could conk out for several reasons. We explore why shortly. If you just bought a treadmill and are hesitant to splurge because it shorted out, there is no need to fret. Sometimes, you just have to replace the track - the belt material with which the person's feet go directly in contact. 
While several factors affect treadmill belt replacement costs, it usually ranges from $100 to $200. We have prepared this price guide to learn more about treadmill repair costs and assess the best way to go about it.
How much does it cost to replace a treadmill belt?
While there is no set ballpark figure for the kinds of treadmill belts, here are some examples of belts you can check on the market. Please take note that you cannot buy off just any belt. You have to ensure that the belt you fit onto your treadmill is compatible with the machine. 
| | |
| --- | --- |
| Example of branded belt | Average cost |
| Low-end treadmill belts | $60 - $90 |
| Mid-range treadmill belts | $75 - $90 |
| High-end treadmill belts | $129 - $229 |
These prices may give you a sense of how much your new treadmill belt will cost. Take note that these belts come with lubricant and fitting tools. 
When should you replace a treadmill belt?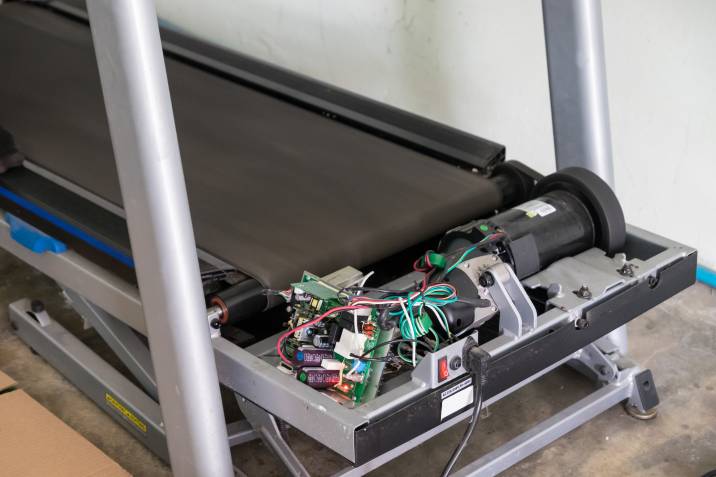 But before anything else, you have to find out why you are replacing your treadmill belt. If you are hesitant, you can refer to these five telltale signs that you need to get on this ASAP. 
Treadmill belt slows down
No, it's not because you are slowing down after a sprint burst on the treadmill. You could double-check if you manipulated the speed, but this isn't the case. Three reasons could contribute to the belt slowing down, and they are:
Damage: If you are thinking, "Well, I can't seem to find the damage." Sometimes it isn't visible. They could be minor tears in the fabric or frayed edges. 

Improper belt tension: Have you checked if your belt is tight or loose? Sometimes a slight tightening can make a world of difference. Not only will your machine start working again, but you will also prevent slipping off and other pertinent accidents. 

Weak motor: Sometimes, it's not even the belt at all. To make the tracker work effectively, both the belt and motor should be in shape. An indication of a weak motor is if its roller cannot cause the belt to turn and rotate. If so, you might have to replace the motor. 
Loss of smoothness
A tracker is supposed to be like plain land. It should not have any peaks and valleys but rather have a smooth surface and finish. If the tracker feels bumpy when stepped on, you have to look at replacing it right away. There are two outcomes to come if you do not. 
The first is little carbuncle-like bumps could affect the run of the motor. Treadmill belt motors can usually only accommodate smooth surfaces. Rough surfaces could put a hitch in the wheels and stop running altogether. Second, you could be in for an accident and trip. 
Take note that smoothness on the belt plane is different from extreme belt smoothness. If your belt is suffering from the latter, it is also time to replace it immediately.
It looks worn out
Common sense plays a big role here. Things that are worn out usually decrease in value. We are not only talking about the physical value but the way it works too. Not only do worn-out treadmill belts work more retroactively than their newly minted counterparts, but they cannot work up to par or the standard that you expect.
How to check if your treadmill belt is worn out 
One of the core reasons for your treadmill belt's quality to be compromised is that it's worn out. If it is still fairly new, the chances are that the need for repair or replacement is very low. But even then, it is still best to check whether your belt has worn out. While we advise that you have a maintenance specialist check, here are five easy steps to determine so. Make sure that your machine is turned off before doing the checks:
Open the hood of your treadmill. Your treadmill belt does not run on air. It is connected to a motor with steel rollers. So the first step is to open that hood and observe the area there. Check for items that may have been caught inside. 

Check the tightness of the belt. As mentioned previously, treadmill belts don't run on par because it loosens or is not tight enough. Lift the belt from underneath and check if there are a few inches of space. If it is more than that, you can simply tighten the belt with a wrench. 

Do a lubrication check. If your belt is greasy and waxy, it should be okay. But if the belt is dry, apply lubrication to it. But if the belt also has grooves and bumps, you should have it replaced just to be sure and to avoid future problems from occurring. 

Check for signs of extreme wear. This is an indication of overuse and would need immediate replacement. Aside from fraying and tearing, smoothness is also a sign of having your belt changed out. 

Make a deck check. Sometimes the belt could be fine, but the machine deck itself says otherwise. A sign of a machine in need of replacement is a cracked deck. If so, do not even bother checking any further and take it as a push to replace the entire machine. 
What are the factors affecting the cost of treadmill belt replacement?
If you are still debating whether you want to purchase a new machine or just replace the belt, you can see the three main factors that affect the cost of the latter:
Type of belt

Labor fee

Delivery and location
On the other hand, purchasing a fitness treadmill also requires you to have it installed. While you can opt to install it yourself, it is still best to have a skilled fitness equipment installer over to do the work. 
Post a task for your treadmill repair
Now that you know average treadmill repair prices, find a skilled treadmill repair handyman on Airtasker today, and have your treadmill back in tip-top shape in no time!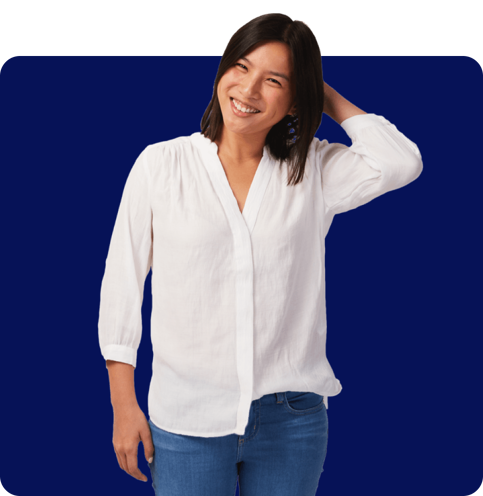 FAQs
It depends on your use for them, but yes, they are worth repairing more than replacing. Depending on the damage that has occurred, a simple belt replacement will not merit an overhaul. However, keep in mind that treadmill deck replacements cost differently. Treadmill motor repairs cost more as well. It is still best to have it assessed to know if your treadmill is worth replacing or if buying a new one is ultimately better.
Make sure to wipe it down clean thoroughly after each use so that the microbes from your sweat or dirt will leave the surface immediately. Additionally, you can also clean your belt and around the motor monthly.
The average lifespan of a home treadmill is 10 years at most. But the way you take care of the machine can either lengthen or shorten it. So it pays to be careful around it, as it can be quite sensitive. 
No, they are not. It is best to check with the gym company you purchased from to see which belt fits best for your machine.
It's free and takes only a minute.