Home

/

Mirror Cutting Cost Guide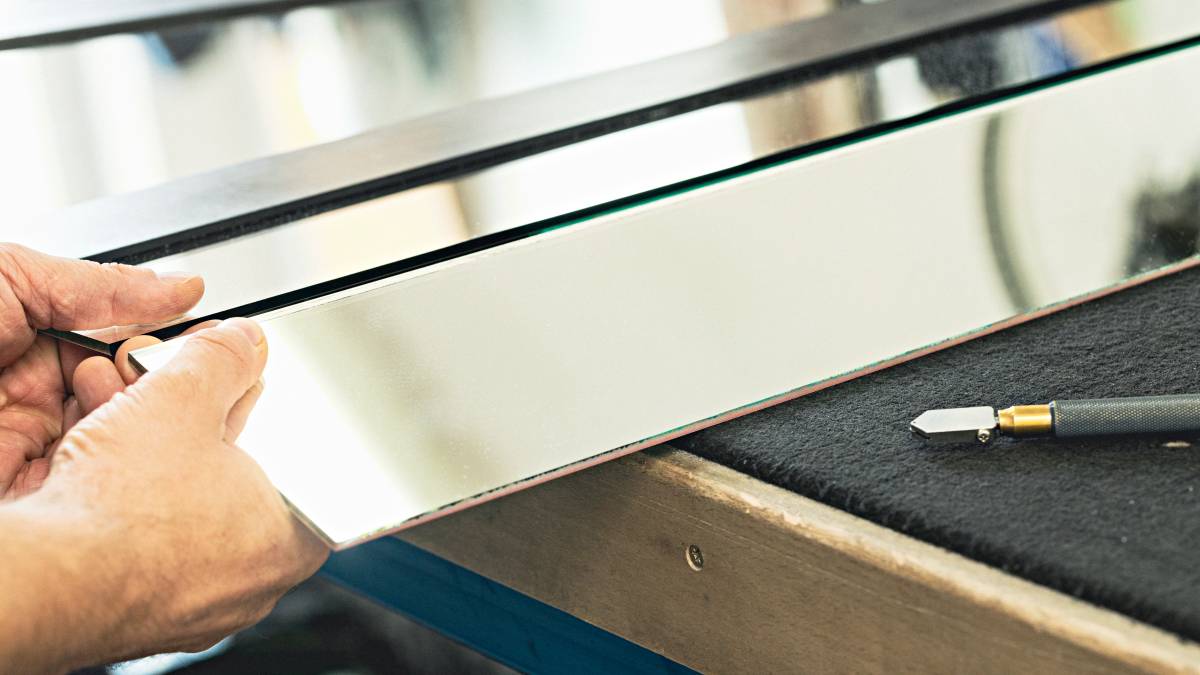 How much does it cost to cut a mirror?
Get a free quote now
Post to find a price. It's free and only takes a minute.
Price guide
$200 - $1,000
Find mirror cutting experts, fast

Post a task with your price in mind, then get offers.

It's free and takes only a minute.

See how it works
Are you looking for ways to repurpose an old mirror? Mirror cutting might be the solution you're looking for. Whether you want to customize your mirror to fit a specific frame or create a piece of furniture, it's always best to seek help from a professional glass cutter. 
But how much does it cost to have a mirror cut? On average, people pay between $200 and $500 for a simple task. However, larger projects can set you back up to $1,000 or more. Are you ready to give your mirror a fresh look? Check out our price guide below.
Mirror cutting costs in the US
The cost of cutting mirrors depends on their size, type, thickness, and shape. Refer to the table below to see custom mirror prices:
| | |
| --- | --- |
| Mirror | Average cost |
| Mirror TV | $311 – $2,799 |
| Magnifying mirror | $30 – $433 |
| Makeup/Shaving mirror | $10 – $100 |
| Lighted vanity mirror | $85 – $3,000 |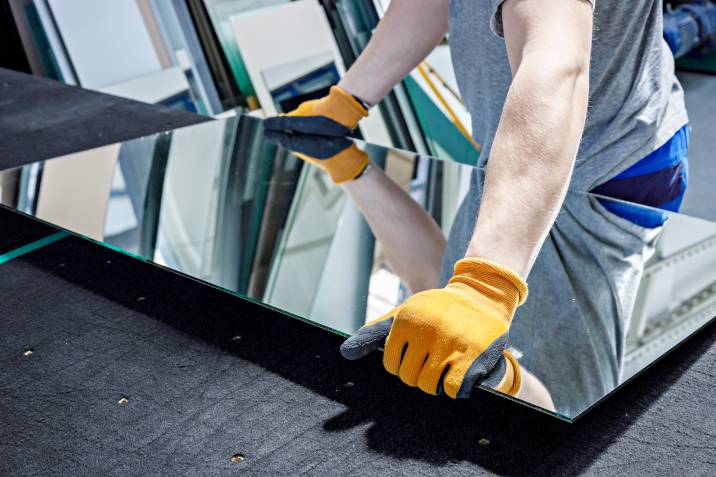 Factors affecting the cost of mirror cutting
Mirror type
Each mirror type has a use or function. The right mirror will make your home look exquisite, bring in more light, and make your space look big. If you're unsure of what mirror to hang on your wall, don't hesitate to seek help from a professional. 
| | |
| --- | --- |
| Type | Description |
| Plane | A plane mirror creates reflections almost identical to the subject in front of it. The produced images are laterally inverted or reversed from left to right. Plane mirrors are primarily in bedrooms, bathrooms, and dressing rooms. |
| Convex | A convex mirror creates a slightly distorted reflection smaller than the actual subject. It also bulges outwards, making the object in front of it appear longer and thinner. This type of mirror is common in supermarkets, convenience stores, and other establishments for safety purposes. |
| Concave | Also known as the converging mirror, this type of mirror is curved inward, almost like a spoon. The primary purpose of concave mirrors is to focus light. They are ideal for dentists, makeup artists, and electricians. |
| Non-reversing | Sometimes referred to as a flip mirror, this type of mirror provides the exact, non-reversed image of the subject's reflection. Non-reversing mirrors allow you to see things as though you're directly looking at them.  |
Mirror shape
Cutting square or rectangular mirrors is often more affordable than customizing round, curved, and lopsided mirrors. The main reason is that you won't likely need advanced equipment or machinery to repurpose regular-shaped mirrors. If you're planning to reshape a mirror to make it look more circular, elliptical, or octagonal, expect to pay higher fees for such a labor-heavy task.


Mirror thickness
Cutting through a thick mirror requires more time, effort, and patience. So the service price can increase when you want to repurpose or custom-cut an old, chunky mirror. If you're unsure about your mirror's thickness, talk to a professional handyman near you.


Your location
Sometimes, prices depend on where you live. Professionals in bigger or more populated cities might charge more than those in smaller rural towns. You'll also pay higher fees when you hire someone outside your geographical location. If your handyman needs to travel outside of his service area, expect to pay additional fees for gas, parking, and other travel expenses.
Cutting glass without cracking it
One of the most common ways for professionals to customize glass is to use a cutting table. This device provides a sturdy place for the glass cutter to 'sit' on. Cutting tables also have rules on the side to help Taskers get proper measurements. Water pressure cutting is another technique to get clean and undamaged lines when cutting a mirror. Other tools for cutting glass without breaking it are lubricants, glass tongs, and polishing agents.  
The benefits of professional mirror cutting
As someone looking to custom-cut your old mirrors, you've probably searched for ways to tackle the task on your own. The job itself poses serious health and safety risks when done incorrectly. 
If you're on the fence about hiring a mirror cutter, we'll make your decision-making process easier. Here are some valid reasons to ask a Tasker to cut your mirrors: 
Safety
Glass cutting is a type of home renovation task that isn't really easy to DIY. Since you'll be dealing with sharp objects and items, you might want to rely on professionals. When you hire a legit mirror cutter to do the project for you, you avoid injuring yourself and others. 
Proper equipment
When you decide to go the DIY route, you'll need to look for tools and equipment to get the job right. Hiring a professional mirror cutter allows you to skip this process. Since they have the necessary materials for the task, you'll no longer need to spend extra cash on cutting tools or equipment. 
Time
Admit it or not, we all love to chill and lay back while someone does a task for us. It's convenient to hire a handyman when you don't have much time on your hands. Hiring a professional mirror cutter will allow you to relax or do more important things with your time. 
Money
Sometimes, the best way to save money in any home renovation task is to skip past the trial-and-error phase. When you get things right the first time, you won't need to spend extra cash buying new tools and materials. You don't want to pull another all-nighter trying to get things right while spending money you can use for more important and exciting matters, like food or a quick vacay. 
Posting a task for mirror cutting
Are you hesitant to cut mirrors yourself or simply don't have the time to take on the project alone? Now that you know how much it costs to cut mirrors, it's time to hire a professional mirror cutter near you!
Airtasker has price quotes for mirror cutting to suit your budget and needs. Post a task and wait for offers to come. Whether you're looking to repurpose or repair your mirrors, get in touch with our Taskers and receive quotes shortly.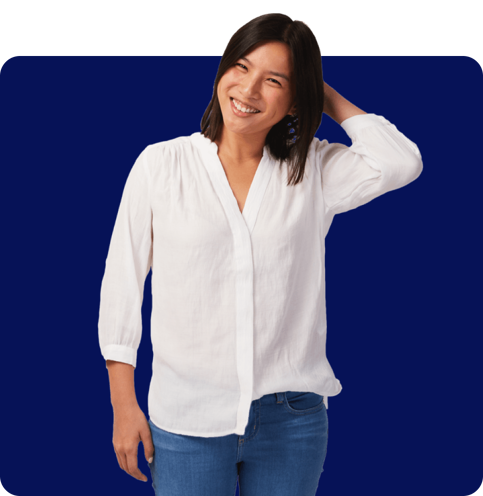 FAQs
Yes, you can. Glass cutters are one of the most common and practical tools. However, you can use other sharp devices to reshape and alter your mirrors. As long as the tool is sharp enough to cut through the glass, you can get the same result with a glass cutter.
It depends on the size of the room. In interior design, the rule of thumb is to pick a mirror that's about two-thirds of the size of the furniture beneath it. The shape also plays an integral part when choosing the perfect wall mirror for your room. If you want a softer, more whimsical look, go for rounded or curved mirrors. If you want a cleaner, more refined appearance, invest in square or rectangular mirrors.
Most of the time, people have difficulty differentiating mirrors from glass. The main difference is that glass is a hard material, usually transparent and translucent. On the other hand, mirrors are glass products that produce reflections.
Acrylic mirrors are lighter than glass ones, making them easier to transport. You'll also find it less complicated to mount acrylic mirrors on a wall, as they require less pressure on the surface. Meanwhile, glass mirrors are heavier but provide clearer or more accurate reflections.
It's free and takes only a minute.