Home

/

How to Measure for a Storm Door
Find door installers, fast

Post a task with your price in mind, then get offers.

It's free and takes only a minute.

See how it works
If you've decided to get a new storm door or your current one needs replacing, you'll come to realize that picking out a new one can be confusing. You need to make sure you get a proper fit, or you might deal with the hassle of returning the door or damaging your doorway. This is why getting the correct measurement is important.
If you're clueless and want to know how to measure for a storm door, here's a quick guide to help you go through the process. Whether you need a storm door for improved home ventilation or aesthetic purposes, read on to find out everything about storm doors, from how to measure existing storm doors for a replacement to storm door sizes, types, and materials.
What you'll need
The only items you'll need to measure for a storm door are:
Pen and paper

Measuring tape

Stool (optional)
How to measure for a storm door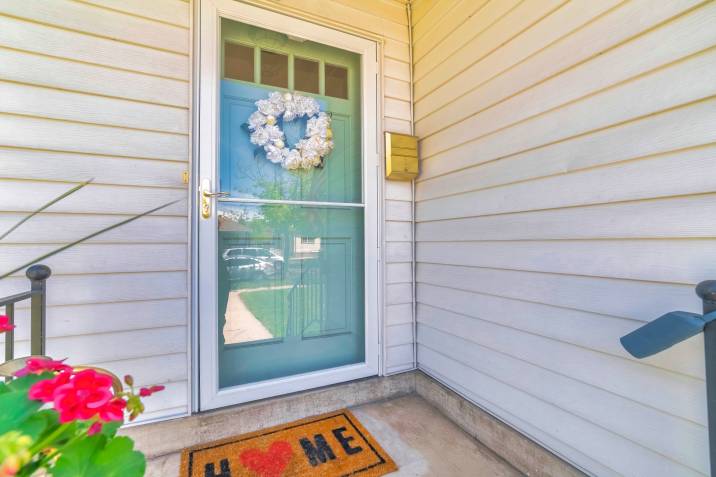 Here are the steps you need to take to measure for a storm door:
Step 1: Measure the width
Note the width of the door from the top, middle, and bottom sections. It's important to take measurements of all three sections to ensure you get an accurate width of the door since the door can warp over time.
Step 2: Measure the height
Next, measure the height of the door from the center, the left side, and the right side.
Step 3: Measure the depth
Apart from height and width, the depth will also be measured to ensure your new door will mount properly. Measure the depth from the mold or the outermost part of the door to the innermost part.
Step 4: Note obstructions
Take notes of where hinges and obstructions are positioned in your main door. These include the doorknob, house number, or mailbox slot.
Doorway opening size guide
Storm doors come in different sizes that vary depending on the manufacturer. However, most are standard and come in an all-in-one ready-to-install kit.
Normal Door Sizes

Opening width

(no shim required)

Opening width

(shim required)

Shim to Opening Width

Opening Height

30 in x 81 in

29 7/8 in – 30 in

30 1/16 in – 30 3/8 in

29 7/8 in – 30 in

80 in – 81 in

32 in x 81 in

31 7/8 in – 32 in

32 1/16 in – 32 3/8 in

31 7/8 in – 32 in

80 in – 81 in

34 in x 81 in

33 7/8 in – 34 in

34 1/16 in – 34 3/8 in

33 7/8 in – 34 in

80 in – 81 in

36 in x 81 in

35 7/8 in – 36 in

36 1/16 in – 36 3/8 in

35 7/8 in – 36 in

80 in – 81 in
It's easy to find the right storm door as long as you have the correct measurements. For example, a doorway with a width of 36 inches and a length of 80 inches would easily fit a 36 by 81 inches storm door.
Choosing the right storm door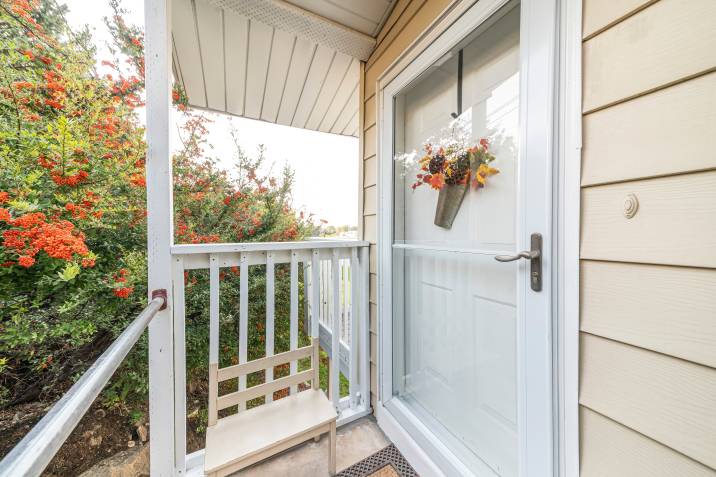 Once you get your door measurements, it's time to pick a storm door. We've listed the most important factors to consider when picking out a storm door below.


1. Types of storm door screen
Storm doors come in three different types: full view, partial view, or retractable or roll screen.
Full-view storm doors allow you to enjoy the external landscape better and have more natural light in your home.

Partial storm doors allow sunlight only in the half or 3/4 portion of the door while the other section is made with a solid material.

Retractable or roll screen storm doors give you the convenience and flexibility to roll up the screen when the weather is good and close it off when needed.


2. Storm door material
If you live in an area that is prone to inclement weather and need sturdy material, aluminum is a good choice. Aluminum comes in a variety of thicknesses however can corrode over time.
If you want a more convenient, low maintenance yet durable option, plastics such as vinyl or fiberglass are recommended. Over time, plastics have evolved to accommodate more benefits such as fade resistance, less peeling, contracting, or cracking.
However, if you live in an area with better weather and want the storm door to blend in with the overall aesthetic of your home, you can also opt for wood. Keep in mind that wood will need more maintenance such as treating and painting.


3. Design
Storm doors come in different screen and glass designs to suit your home's aesthetic, lifestyle, and weather. You can opt for stained, etched, or frosted glass for added style and privacy.
You can also opt for high-quality low emissive glass for better home insulation and to prevent heat transfer. To help minimize costs, tax credits are offered by some states when using low-E energy-efficient doors.
Additional considerations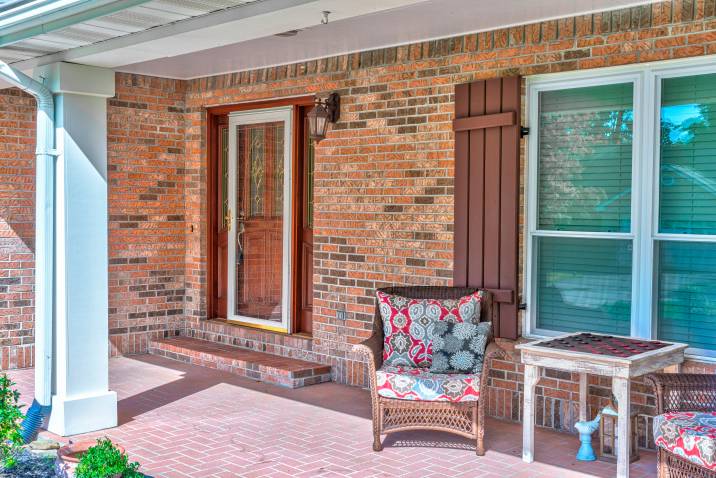 Here are extra tips to help you make the best decision for your home:
When choosing the proper door size that would fit your doorway opening, always round up and check the closest figure in the doorway opening size guide.

If there's extra space on your door, you can opt to use a z-bar to fill in the gap in the door trim. This works best if the space is less than an inch.

Some doorways vary and size and don't fit in the standard types made by manufacturers. But don't worry! You can have your storm door customized to ensure you get the right fit. The cost might get higher than pre-hung doors, but the energy-saving benefits of a properly fitting door are definitely worth the cost.

If you've got furry friends living with you, some storm doors have built-in pet doors to make life more convenient for your pet.

If confused and unsure if the doorway measurements are done correctly, you may opt to consult a handyman for professional advice. This will avoid costly mistakes in the future and ensure the job will be done well.
Get help in installing your storm door
After measuring, the next step is to buy a storm door and have it installed on your doorway. If you have limited time and want to get the job done right, hiring a door installer professional will make your life easier.
Whether you're after energy efficiency or better ventilation with a storm door, get personalized quotes after posting a task on Airtasker. Try it today!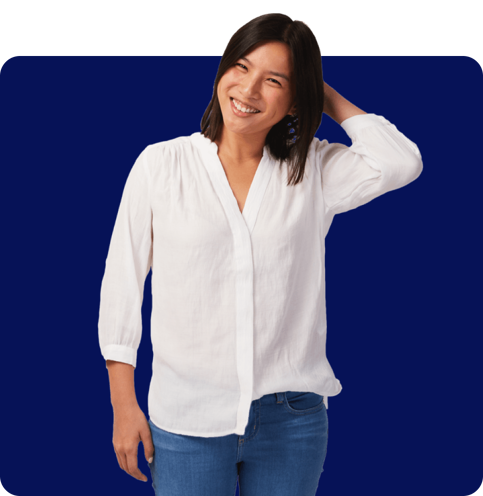 It's free and takes only a minute.