Home

/

Eye-catching Pantry Door Ideas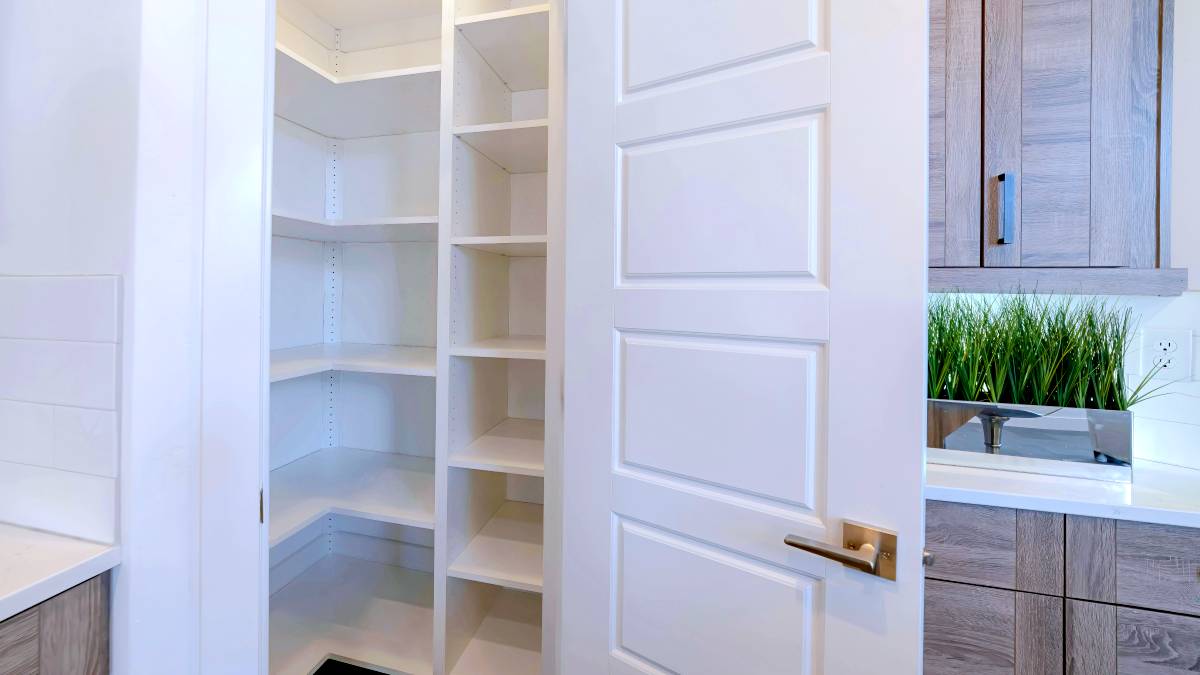 Find door installers, fast

Post a task with your price in mind, then get offers.

It's free and takes only a minute.

See how it works
Pantries offer your much-needed storage space in the kitchen. It's the best place to store ingredients, utensils, and other kitchen essentials. However, your pantry doesn't have to look simple. You can inject creativity into the space with these pantry door ideas. 
From hidden walk-in pantry doors to the eye-catching modern door pantry ideas, you can transform your kitchen interiors into a cosy and visually appealing space. 
Revamped pantry doors
1. Antique pantry door
Just because it's old, doesn't mean it should be thrown out. Inject instant character into your kitchen area with an antique door. The best thing about an antique is you can find one anywhere or refurbish an old piece to make it look new. 
In fact, the most lovely home designs combine the perfect balance of old with the new to create a natural and cosy look. All you need is a bit of help sanding, paint stripping, staining, or painting, and it's as good as new. Create a nice entryway to your pantry with rustic wooden door looks. It's this kind of combination that creates character and cosiness in a home.
2. Hidden pantry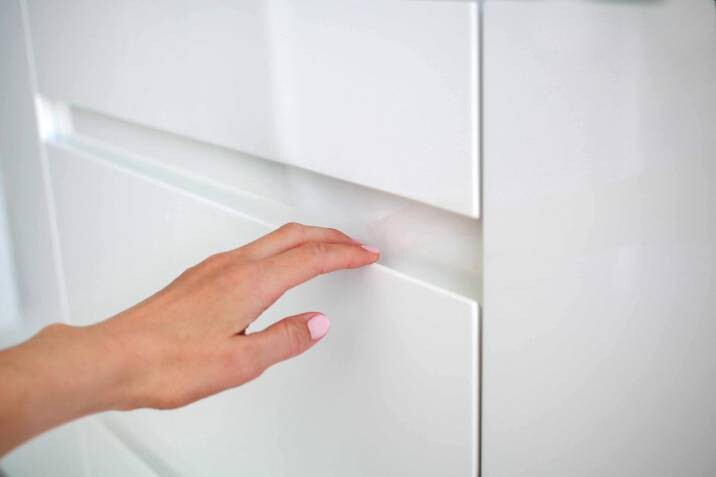 Sometimes out of sight is out of mind, and that's the case when it comes to a hidden pantry. If you like to prepare the food behind the scenes while keeping the front of the kitchen spic and span, this may be the choice for you! Find a kitchen cabinet maker who can create the exact style you like for your own kitchen.
3. Labelled space
Let no one mistake the space behind that door for anything else – if the door says it's a pantry, it is one! Get creative by finding large block letters that you can stick on the door. The tricky with small pantries is to make sure you keep things organised to perfection. So get your labeller out and assign every type of food a shelf. You can even hire a professional organiser to do the task for you!
4. A timber touch
There's just something so classic about timber. It's solid, smooth, and interesting. Try adding textured glass to create a different vibe. The colour of timber stands out against pastel tones, so you can paint your surrounding cabinets in a lighter shade.
5. Slide the door back
Sliding doors are among the popular walk-in pantry door ideas these days. Add a sliding timber door and glossy subway tile. You can use white glossy tiles to decorate a small slither of space, or you can go all out and cover the entire wall. Whatever you choose, a statement tile like this will be sure to elevate your pantry.
6. Geometric patterns
It's not common to see one coated in black paint and etched with geometric lines, so a geometric door can certainly stand out. It's a nice choice if you want to bring a modern edge to your traditional farmhouse home. 
7. Slim and simple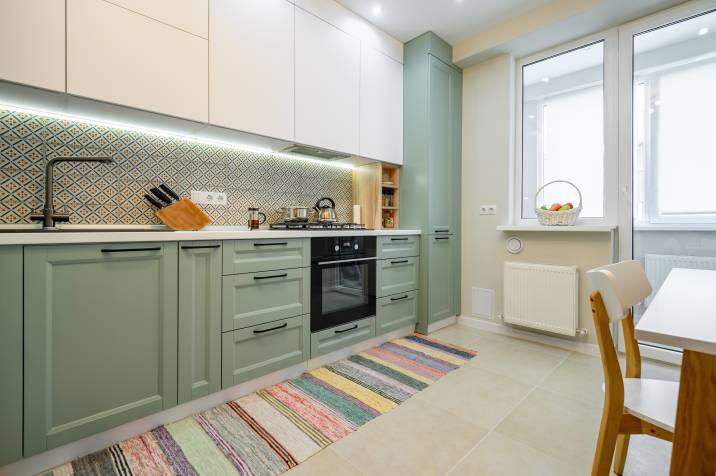 If you don't have a large space to install a walk-in pantry or you're creating a little kitchen nook for a granny flat, a cupboard will do! A simple, slim cupboard can go well with a lick of muted green paint.
8. Decorate with a wreath
While you could go all out and add colour to your kitchen, adding simple green leaves to your pantry doors are a nice touch, especially during the holidays. These can give your space a more natural appeal.
9. Black steel frame
Install a pantry door with a black steel frame to showcase a sophisticated, modern appeal. Make sure your door has rectangular framing and luxe glassware. However, with a choice like this, you may feel like you need to keep your butler's pantry tidy at all times because all eyes are certainly on it.
10. Butler's pantry
A butler's pantry is the perfect pairing of classic-meets-modern. For butler pantry doors, consider timber paired with marble tiles. If you want to make your butler's pantry a little more country kitchen style, hang some sweet paintings or pictures on the wall. It adds a vintage effect that's nice and sentimental.
A butler's pantry can also look fresh, feminine, and fairly grand with a Scandi-Hamptons style. To achieve this look, use a white base for your doors, cupboards, and drawers. Layer a timber bench on top with matching floating shelves.
11. Modern pantry
How cool are pop-out drawers? They're very modern and sleek, making for a nice, streamlined place for hiding all of your goodies. If you want to store a specific category of perishables in one place, an additional pantry will do the trick.
Pantry door styles to try
12. Country style
Do you remember your grandmother's pantry when you stayed in the countryside? You can enjoy that same feeling with this pantry door idea. The key here is to create a pantry that feels like home. Just add the letters PANTRY sealed on top and the sweet little sign hanging above your door.
13. Farm style
For that farmhouse vibe, barn door pantry ideas are a must! Wooden, barn style doors look quaint and cute. Top it off with frosted glass and you can take the style back a few decades. It can be the perfect addition to your modern farmhouse kitchen to create that country living vibe.
14. Practical and plain
Sometimes keeping kitchen design simple is better. An all-white design with a pantry door stocked full of food speaks of practicality and simplicity. If you need more inspiration to incorporate this practical pantry door design into your kitchen, get a kitchen designer to help with the planning. 
15. Shabby chic style
A shabby chic pantry door might just be the perfect addition to your cosy home. The key to creating this look is to either use an already worn-in door or to paint a door white and then sand down the edges to create that rustic shabby-chic look.
16. Perfectly hidden
Get a barn door for your kitchen pantry if you want to keep things hidden and tucked away. This gives you the best option for floating shelves that keep all your condiments and other kitchen ingredients. 
17. Double wooden doors
Rich timber doors are a warm welcome to the pantry hiding behind them. Timber provides a nice contrast to slick black cupboard doors and a monochromatic kitchen.
18. Double barn doors
If you want to fancy up your kitchen without doing an entire overhaul, your doors are a simple place to start. With grand, double barn doors, they can be another focal point for your kitchen area. Paint the doors in a creamy colour and combine them with matte black hardware for a chic finish. 
19. Statement doors
Turn a simple pantry door into a statement piece by having frosted glass. This can serve as an additional focal point for your kitchen area, while keeping the mess in the pantry hidden away. Creating a statement door will give your pantry that modern, aesthetically pleasing vibe. 
20. Double sliding pantry doors
You don't have to settle for one door. You can go for double sliding pantry doors. They can open up to such a lovely scene. Style your kitchen with Moroccan-inspired tiles and glossy grey cupboards for added effect.
Pantry doors ideas for small spaces
21. Pullout cabinets
Here's a space-saving hack if you're on the look out for small pantry door ideas. Make the most of a pantry with a pullout cabinet. You can have the pantry doors slide open to reveal wooden containers! It's perfect for storing all kinds of goodies and staples.
22. Slide-out drawer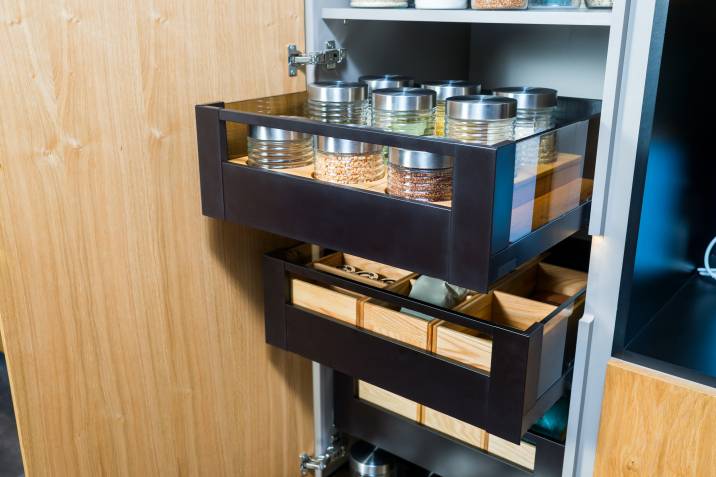 If you only have a small pantry, you might just need another space to keep things hidden. Slide-out drawers are a perfect place to store herbs and spices and anything else you need in arm's reach. If you need help installing a slide-out drawer, find a handyman in your area to get the work done.
23. Smart storage
If there's anything that's handy in a kitchen, it's storage. It just seems that you can never get enough of it. Unless you completely declutter your kitchen so that you use minimal utensils and pots and pans, you're going to need more space. Make sure your pantry door can have the capacity to hold extra shelves for additional kitchen storage space.
24. Pocket door
If you need a space-saving solution, then a pocket door might be the best choice for your pantry. Unlike traditional hinged doors, sliding pocket doors allow you to regain the space usually taken up as doors swing when opened. They help create a wider and more welcoming feel, which is a great option for anyone who's tight on space.
Colour ideas for pantry doors
25. Grey and gold
If you're looking for modern pantry door ideas, this one is for you. Try getting a grey and gold pantry door. A grey and gold combination that incorporates moulding and brass touches can add character to the space. It pairs perfectly with a grey kitchen or even a Hamptons-style kitchen.
26. Pretty in pink
If you have pink walls, get pink pantry doors to match your interiors! This gives your kitchen area that bright, feminine touch. Pink also goes well with other light tones. If you have light wooden cabinets, this is a choice you shouldn't miss.
27. White and sweet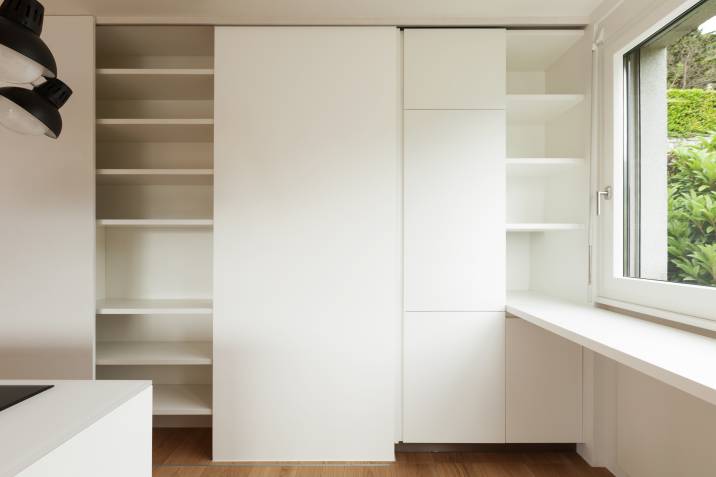 Sometimes keeping things light and bright is better, especially when it comes to seeing everything clearly on display. Find white sliding pantry doors to match your white kitchen. While some may think the all-white look might appear dull, it is a classic choice that makes your kitchen area appear bigger. You can also combine earthy browns and creams with bold blue hues to add a lovely Moroccan touch.
28. Light blue
If you're a fan of an all-white kitchen, a blue pantry door can be a way to break up the colour palette a bit. You can also add blue patterned tiles to make the flooring different from classic timber flooring in the front kitchen. You don't have to stick to one style throughout your entire kitchen; be creative with how you want to match your pantry entryways to other parts of your kitchen! 
29. Traditional white with baskets
Need more storage? Be creative with your storage solutions and hang baskets on your pantry doors. Woven baskets of any kind are handy for holding the larger, more bulky items that you still want to keep out of sight.
30. Old meets new
Old pantry doors can have unique colour combinations, like royal blue and rusty red. If you want to go this route and add a touch of the past to your modern home, then you have a lot of different options that'll help you make the right decision for your kitchen. Paint your old kitchen door a bold combination to make a statement.
Ready to give your pantry a makeover? Try any of these 30 pantry door ideas for your next kitchen interior design. Whether you're planning to do it yourself or hire a professional door installer, upgrading your pantry doors will be a worthy investment.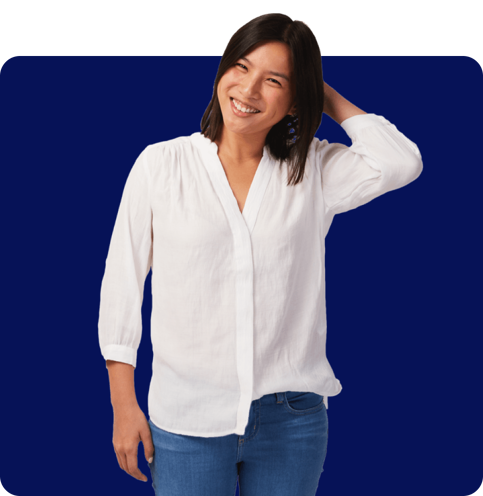 FAQs on Pantry Door Design Ideas
Barn, sliding, and pocket doors are popular doors to use for a pantry. Barn doors provide a country-style appeal that matches traditional kitchen designs. Sliding and pocket doors are favourites for tiny corners. If you want something stylish and modern, glass doors can be a good option for your pantry.
Paint it a new colour to make your pantry door stand out. Install a small chalkboard, so the pantry door can also function as a space to leave messages or write your recipes for the week. Another way to spruce up your pantry door is to install hooks that can hold your measuring cups and spoons.
It's free and takes only a minute.