Airtasker's Side Hustle Calculator
Want to monetise your skills? Estimate your earning power.
The global pandemic has accelerated the rise in portfolio working across the UK, with many Brits learning a new skill or taking on a secondary job or side hustle – whether that's to pursue a passion or hobby, diversify a skillset or to chase greater flexibility.
With the UK's furlough and Self Employment Income Support Scheme (SEISS) ending in September 2021, along with the rise in skills-based work, we predict more people will turn to the flexible labour economy to boost their income, reflecting the changing work environment and hybrid way of life we've all become accustomed to.
To understand how the pandemic has shifted people's attitudes and behaviours towards work and how the future of work is shaping up, Airtasker commissioned a survey of 2,000 respondents¹ and found that while side hustles are on the rise most Brits can't confidently put a value on their skills.
That's why we've launched our Airtasker Side Hustle Calculator to empower Brits, like you, to start earning with confidence.
What's the calculator all about?
Ever wondered "how much should I be earning?", "what's my skill worth?" or "how long will it take to reach my financial goal?" To remove the guesswork, we've created the inaugural Airtasker Side Hustle Calculator to help you estimate your earning potential so you can regain control of your income and lifestyle.
From baking to gardening to cleaning, you can select a category from 34 different options within the income calculator. To populate your earnings, the calculator applies the median task price based on Airtasker's marketplace category data (plus, we account for the service fee).
Want to know how much take-home pay could be? Simply enter the below inputs, and voilà!
Your skill / category
Number of tasks
Frequency - week, fortnight or month
Are you ready to monetise your skills?
Our survey reveals that there's a huge pool of Brits who are ready to take on a side hustle within the flexible labour economy. However, many potential side hustlers don't know where to start, what to charge or what they could earn. It's time to change this.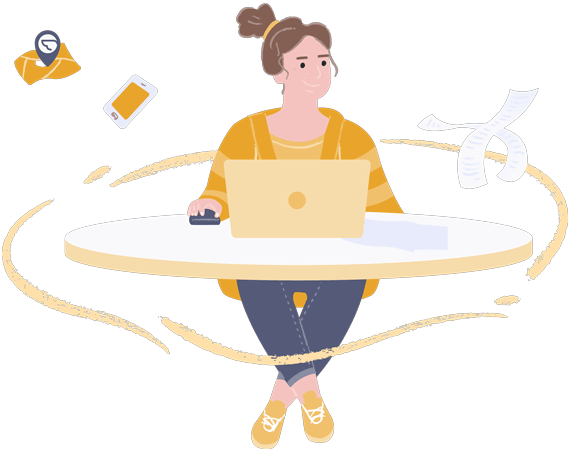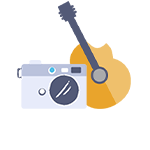 40%
of Brits learnt a new skill during the pandemic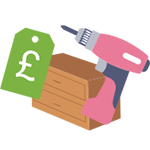 Less than half
of respondents could confidently put a value on their newfound skills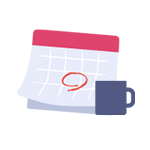 28%
of Brits favour flexibility over salary.
Spoiler alert - with side hustles,
you get the best of both!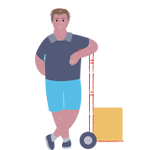 Brits are earning an average of almost
£300 per month
Source: OnePoll survey commissioned by Airtasker with 2,000 adults (Aug 2021).
Category highlights: Handyperson services, cleaning & gardening
Fuelled by the financial uncertainty brought on by the pandemic, Brits are proactively looking for new earning opportunities to supplement their income across a range of categories.
So whether you're a computer whizz, a flatpack pro or a green-fingered maestro, scroll up to the calculator to see what you could earn or check out some of our top-earning categories below.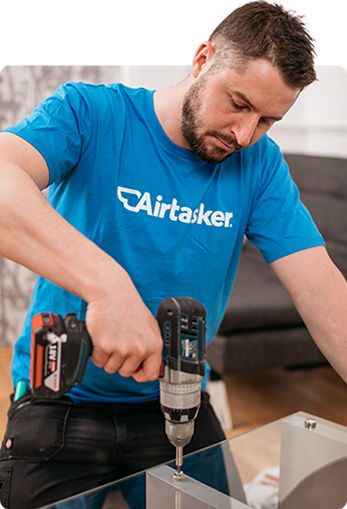 Earn up to
£1,559
per month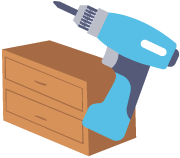 Consider yourself a handyman pro?
Put your skills into action and pocket up to £1,559 per month with 5 tasks per week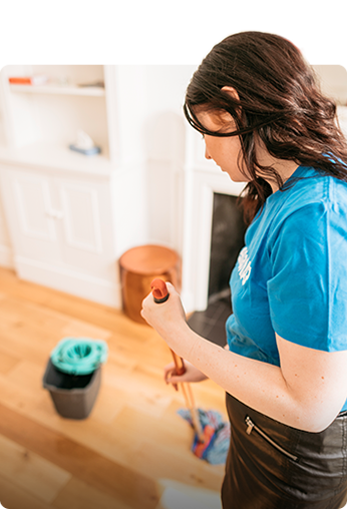 Earn up to
£1,022
per month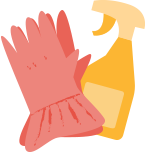 Do you have a knack for cleaning?
Whether it's a routine or end-of-lease clean, monetise your skills and earn up to £1,022 per month if you complete 5 tasks each week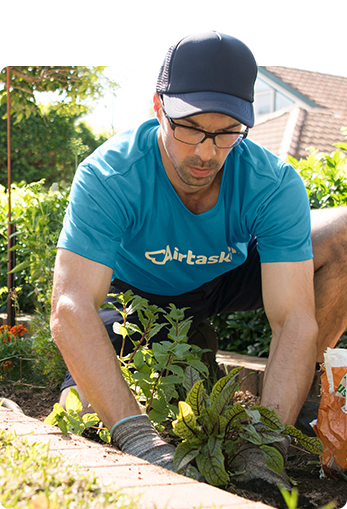 Earn up to
£1,386
per month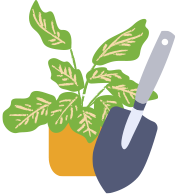 Are you green-fingered?
Do you love horticulture, plants or just being out in nature? Earn up to £1,386 per month with 5 gardening tasks per week
So what does the future of work look like?
Flexibility trumps all
The COVID-19 pandemic has forced many of us to rethink our work arrangements and how this aligns with our values, beliefs and wellbeing. While many have now returned to the office, the pandemic showed that employees are just as productive working remotely and this prompted many to seek agile and flexible work arrangements so they can better manage the work-life juggle.
Our survey echoed this sentiment that flexibility trumps all. It showed that of those respondents who took on a new job during the pandemic, the majority did so because they wanted greater flexibility, perks/benefits or because they wanted to do more meaningful work.
Work preferences
When asked about their ideal work situation, a large proportion of Brits (21%) said they want a primary source of income with at least one side hustle, or a mix of multiple side hustles and part-time roles.
At Airtasker, we believe the future of work is all about flexible labour where more and more people will opt for hybrid work arrangements.
So what will the future of work look like in 2031? We're thinking:
Portfolio work as the norm - think multiple income sources / side hustles
A renewed focus on agile working - it's about results, not working a set number of hours
The rise of the everyday entrepreneur - More Brits being their own boss, and doing fulfilling work to service their local community
Conclusion
The future of work is constantly evolving, but the COVID-19 pandemic has certainly fast-tracked the rise of skills-based and portfolio working within the UK, with more Brits searching for flexible work options and challenging traditional notions of work.
So if you were furloughed or faced reduced hours during the pandemic, or if you're in the market for some extra cash – whether that's full-time, part-time or as a stop gap, consider joining a marketplace like Airtasker so you can earn flexibly and in a way that makes sense for you.
¹ OnePoll survey commissioned by Airtasker with 2,000 UK adults (August 2021)