Home

/

Attic Ladder Installation Cost Guide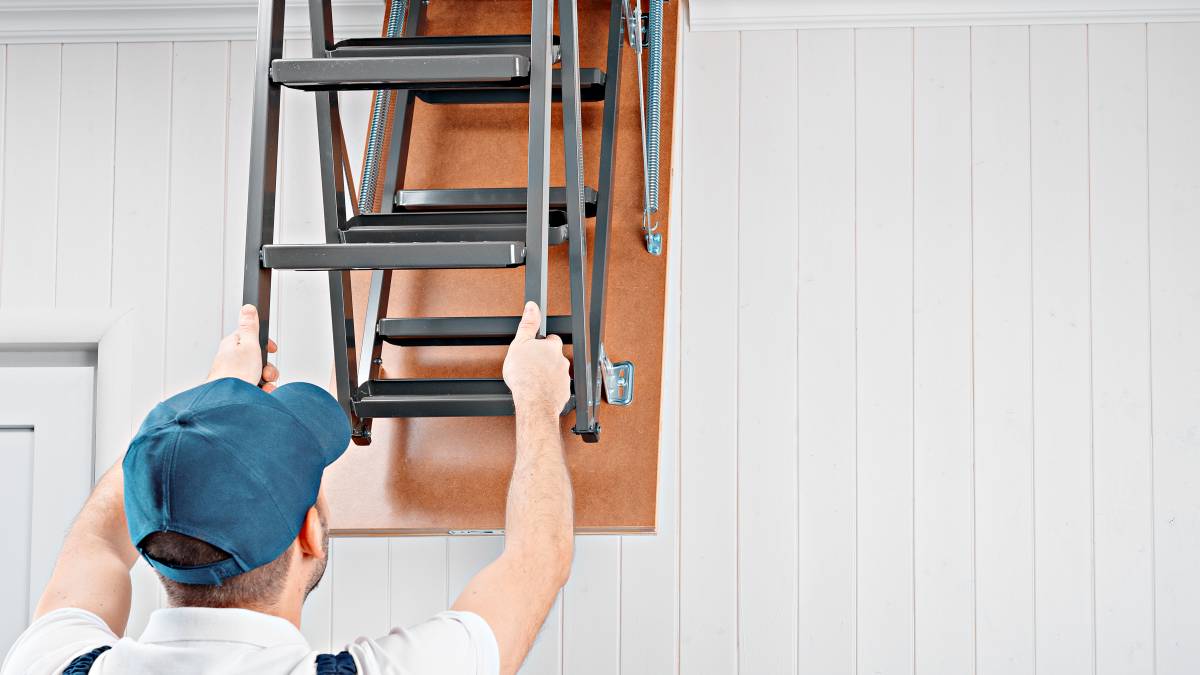 How much does it cost to install an attic ladder?
Get a free quote now
Post to find a price. It's free and only takes a minute.
Price guide
£150 - £500
Find attic ladder installers, fast

Post a task with your price in mind, then get offers.

It's free and takes only a minute.

See how it works
Real estate prices continuously rise, so investing in home improvements is essential. A good-quality attic ladder is one of these. No matter the size, an attic can immensely increase usable space in your home. 
Whether you intend to use it as a storage space or a loft-type kids' room, the attic ladder installation cost will be worth it. It ranges from £150 to £500. On average, you can budget £350 for materials and labour.
This price guide will help you allocate funds for your home improvement project. Look at this table to better understand how much it costs to install an attic ladder.
| | |
| --- | --- |
| Attic Ladder Installation | Average Cost |
| Hourly labour | £50 to £100 (depending on your location) |
| Project flat rate (labour only) | £150 |
| Door kit | £120 to £150 |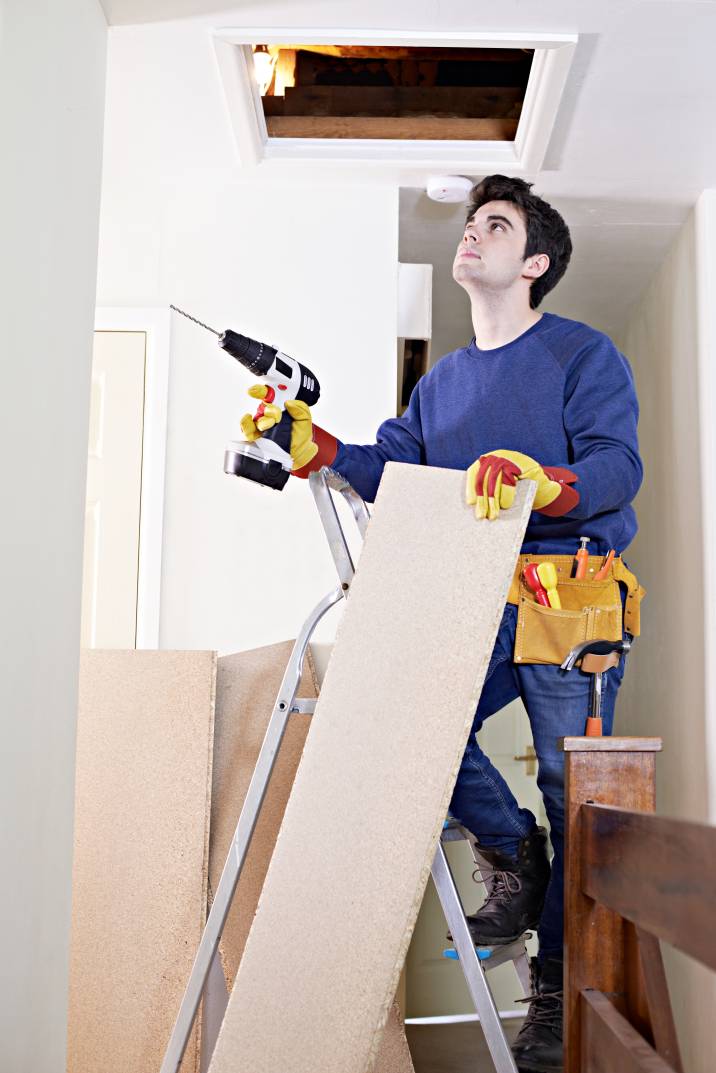 How do I choose the right attic ladder kit?
If you're a newbie, attic ladder kits already have everything you need to install the ladder on your ceiling. Attic ladders come in different materials, with aluminium and wood as the most popular choices. It ultimately depends on the build of your house and the design of your interiors.


Aluminium attic ladders
Aluminium ladders are the top choice if you're looking for compact and sleek designs. Aluminium is sturdy and long-lasting. As long as you buy from a respectable manufacturer, you can avoid corrosion issues. It's also the most affordable option. Expect to pay £40 to £190 on top of the labour cost to install an aluminium attic ladder.
Another main selling point of aluminium ladders is how light they are. You don't have to worry about them straining your ceiling or damaging the posts of your house. That doesn't mean they're weaker than other ladders. Aluminium ladders can carry the weight of little kids and even adults.


Wooden attic ladders
On the flip side, wooden attic ladder kits are pricier. They can add more than £115 to a whopping £650 to your budget for installing attic stairs. You also have to consider how heavy they will be. If you're about the sturdiness of your ceiling and walls, consult an architect, a real estate broker, or a property developer.
Maintenance is also a significant factor because moisture and changing weather can damage wood permanently. Wooden attic ladders can be a pain in year-round rainy weather. Still, homeowners put a premium on the look of wood. Your attic ladder can look classy with a smooth dark finish or cozy with a soft, almost-beige tone. Wood blends seamlessly with most homes and is very kid-friendly.


Custom attic ladders
If you don't love the available attic door kits in your local home improvement or hardware store, you can request custom ones. They're the most expensive option, even when you're considering the cost of replacing your attic stairs during your next home renovation.
Some homeowners will gladly pay a premium for custom attic ladders. You can work with your architect or interior designer to design a secret attic door or one that works well with your smart home. A nearby Tasker can build and install it for your dream home.
What's the ideal length of an attic ladder?
When you put up a task for attic ladder installation, Taskers might ask about the measurements of your attic. You can get these details with the help of a measuring tape. Do it on a not-so-busy day because it can take time and patience.
This is crucial if you ask a Tasker to buy or build an attic ladder before visiting your home to install it. Here are some basic measurements you need to document:
The attic opening's size: Position the ruler or tape from one hinge to another. If there's no opening yet, determine the measurements comfortably fitting one person.

Floor-to-ceiling distance: You can measure this by slowly dropping the tape from the ceiling to the floor. Make sure it's straight, though.

Additional expenses when installing attic ladders
Airtasker encourages Taskers to provide comprehensive estimates, so you don't have to worry about hidden charges. It's also best to review the inclusions in a Tasker's offer before accepting it. The cheapest quote might not be the most cost-efficient. Aside from labour and materials, you should allocate funds for the following:
Government permits
Getting permits might be necessary before the installation. If you're unsure about planning permissions, consult an architect or builder as soon as possible to avoid complications.


Insurance costs
Ask your Tasker if their rate already includes insurance, and then read through the coverage. Insurance will give you peace of mind if something breaks or anyone gets hurt during the installation.


Miscellaneous costs
Make sure to account for things like taking the day off work, setting up a temporary space for your family on the day of the installation, clearing out your attic, and additional transportation and delivery expenses.
What do I need to post a task?
Posting a task on Airtasker is easy on your computer or phone. Here are some pointers:
Open an Airtasker account with a valid payment method. Don't worry; we keep your card details safe and secure.

Provide details regarding the task. When you click the 'Post a task' button, you need to input your location, preferred schedule, and budget.

Wait 24 to 48 hours. Finding a Tasker sometimes takes an hour, but waiting around 24 to 48 hours allows Taskers to provide different quotations for you to compare. You'll also have ample time to review their profiles, reviews, and ratings.
That's it. Make sure to accept the offer of the Tasker you select. Everything is all set from there! You can post a task again if you need more things done after your project, like attic cleanup and maintenance!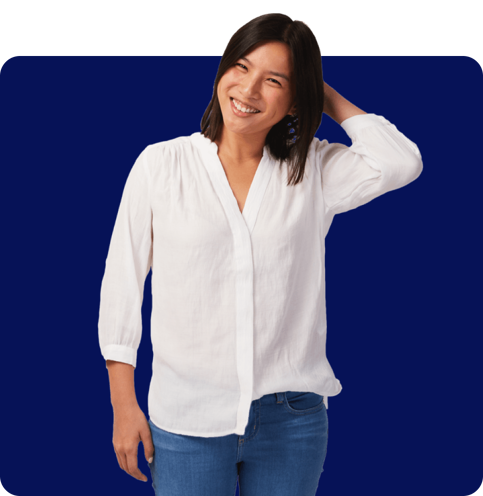 FAQs
A DIY project is a good option if you want to minimise how much you will spend on installing an attic ladder. Attic door kits are available in most hardware or home improvement stores. Assess your skill level first because accidents are costlier in the long run.
Although it depends on the ladder's material, size, and design, you can allocate two to three hours for professional installation. Expect to spend half a day on this, from coordination to cleanup.
It depends on the extent of the needed work. It might also require a more experienced Tasker. On average, contractors add £250 to the material and installation cost.
It's free and takes only a minute.