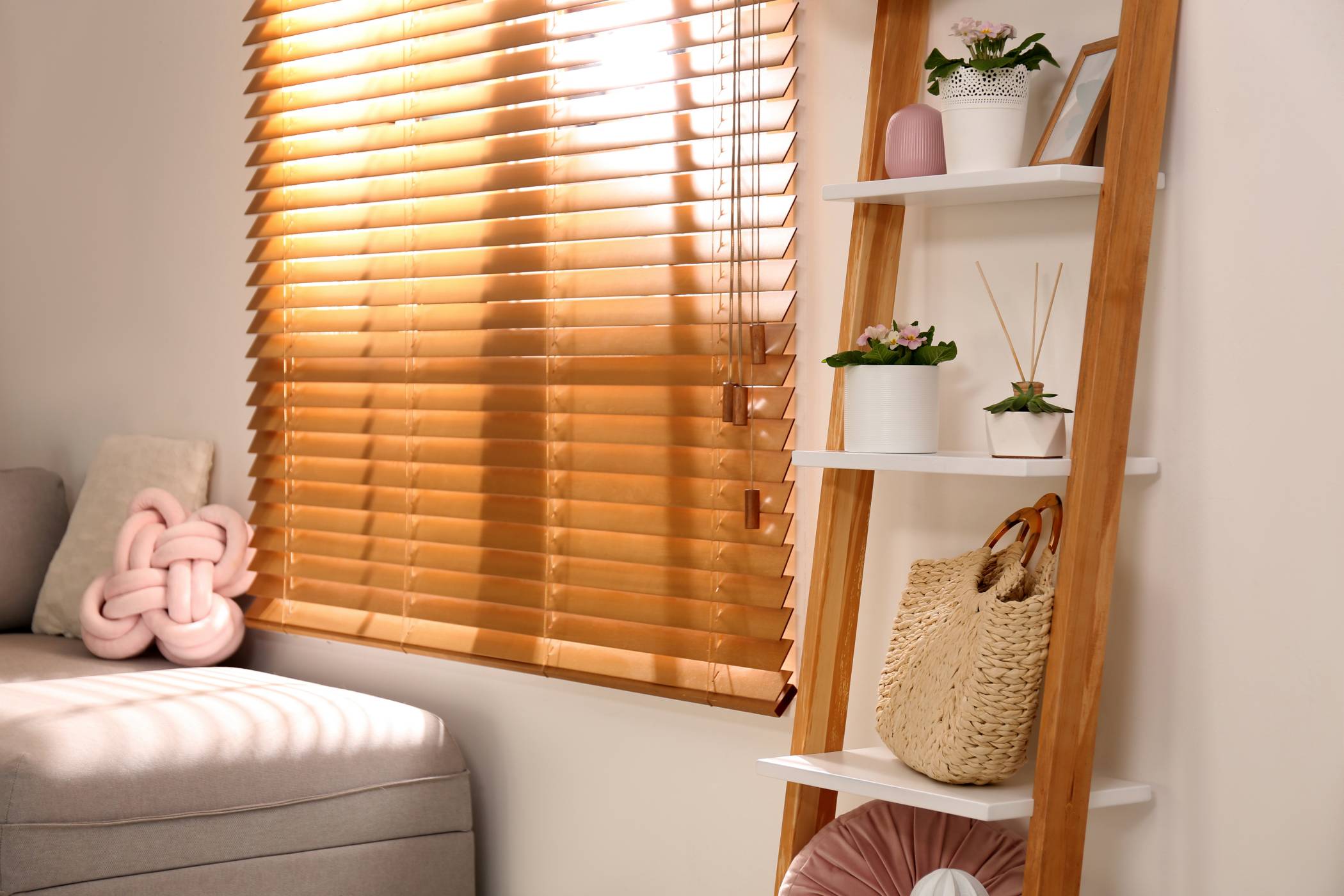 22 Decorative blinds to spruce up your windows
Whether you're decorating your kitchen or bedroom, here are the different blinds to spruce up your windows.
Find a blinds fitter
Find curtains & blinds fitters, fast

Post a task with your price in mind, then get offers.

It's free and takes only a minute.

See how it works
You can dress up your windows aesthetically and still make them functional too. Various window treatments offer sun protection, privacy, and aesthetic appeal. While some window treatments are often used interchangeably, each has its own characteristics.
Here's some inspiration for decorating your kitchen windows with decorative blinds or insulated window coverings.
Prints and patterns
1. Cohesive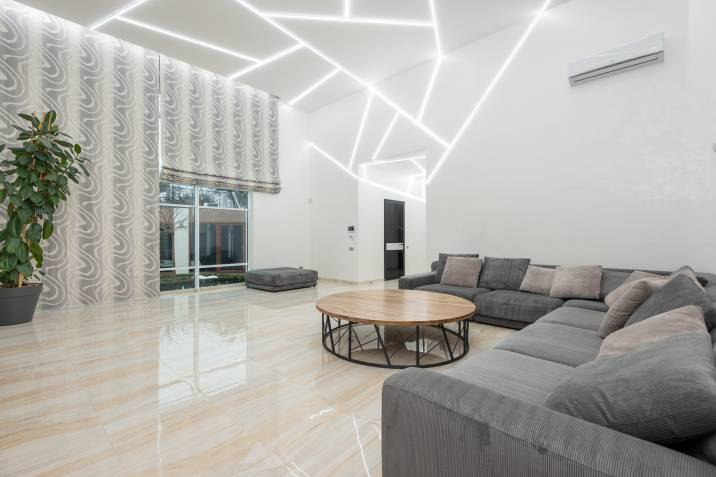 Use patterned blinds that create cohesion even when bridged together. This gives it a polished illusion that's pleasing to the eyes. This one matches the colour of the couch, so the colour flows evenly around the room. 
2. Contrasting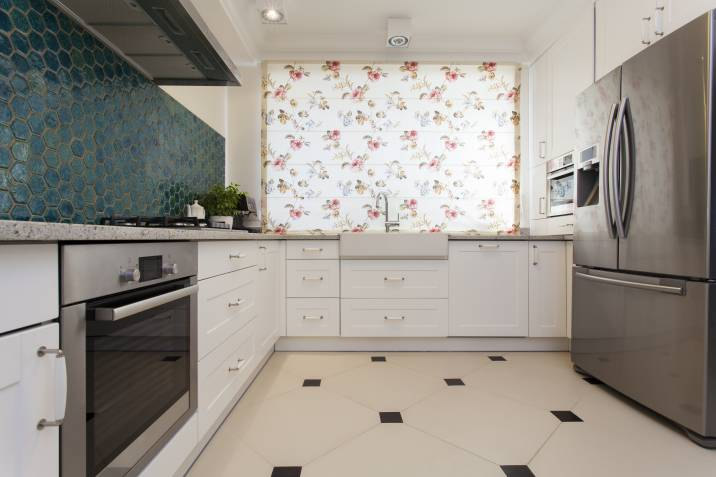 If you don't want a structured look, go the opposite route and try contrasting patterns with the walls. This adds creative and whimsical tones to your room.
3. Lined
Blinds with a border make your room look more animated. This eye-catching design breaks the illusion of your space. If you want people to know you have curtains, this is a chic and modern way to do so. 
4. Pop of print
Go for a pop of print to make the window blind stand out, and choose one that complements the room's current colour scheme for a breath of fresh air.
5. Printed Aztec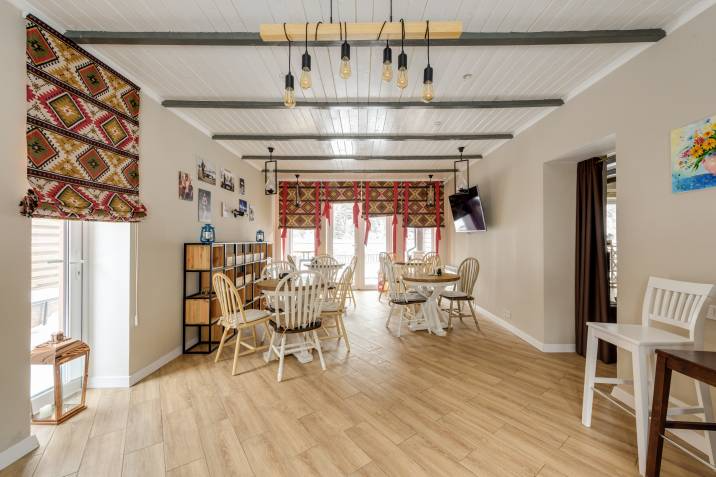 Bring a pop of playful art decor to your home with an Aztec pattern. This is perfect for those who love a rustic style and design. Add personality to your room by choosing your colour palette; a more colourful one will brighten the mood, while a neutral palette adds a cosy feel to any room. 
6. Striped
A simple stripe can add flavour to the style of your window blinds. It's understated, but it changes the game. It's stylish but still brings a timeless feel without looking intimidating. 
Adding colours
7. Complementary
If you want to play with colours, use your window blind design to complement your interior. This is a surefire way to make your windows and walls stand out. 
8. Dark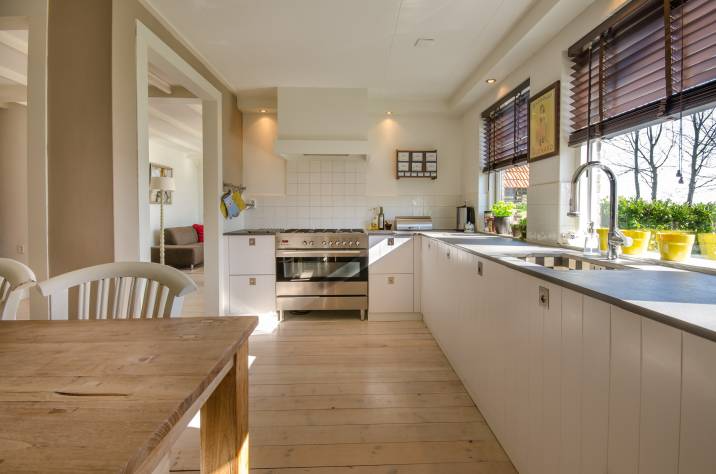 Choose colours that are darker than the room for contrast. This creates more dimension and depth to the space—a clever way to inject subtle style.
9. Gold 
Try gold to add a regal and vintage feel to your home. Use silk or velvet to make it even more sophisticated. Use deeper shades of gold for a royal touch or a shimmery shade for a retro feel.
10. Monochromatic
Choose blinds in the same colour as your room. This gives a sleek and classy look. This is a great choice if you don't have a loud personality or want to keep things simple and minimalist.
11. Pop of colour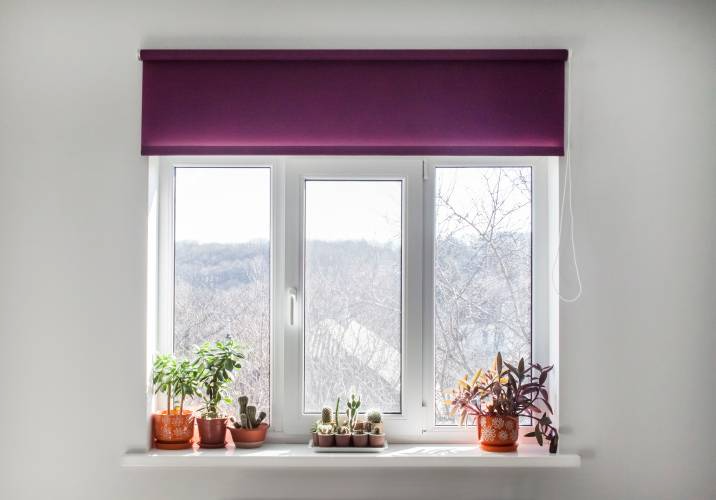 You can create a decorative statement piece within a room by adding a splash of colour to your window blinds. It guarantees to liven up neutral tones and is a brilliant way to bring a playful personality to any room.
12. Two-toned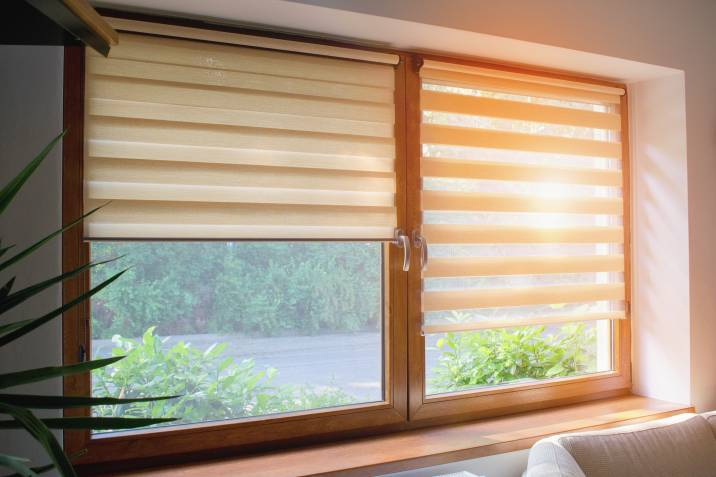 Two-toned window rollers add a contemporary, homey feel to the room. Aside from that, you can control the amount of sun that peaks through, making it perfect for your dining area, especially during sunrise and sunset.
13. White 
For timeless and versatile window blinds, opt for the classic white. It goes with everything! White complements a monochromatic colour scheme and can dress down a loud room. 
Interior matching
14. Match the flooring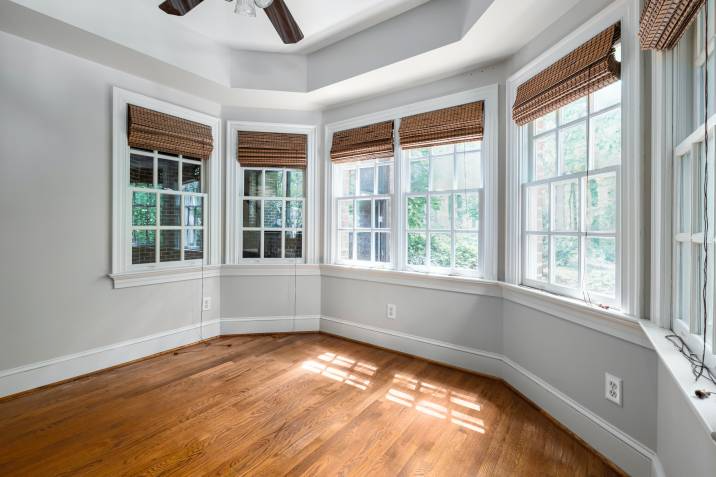 Matching the flooring is a subtle way to bring cohesion to your room's aesthetic. It's not overbearing since your windows aren't directly connected to the ground.
15. Match the wall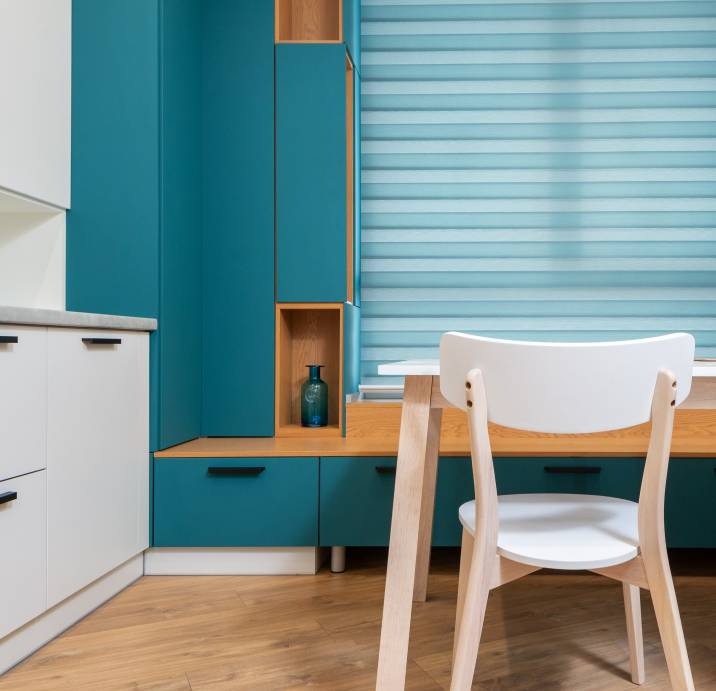 Matching your wall or wallpaper is another way to show a fully enveloped aesthetic. This makes it feel fresher and more intentional.
Classic blinds
16. Bamboo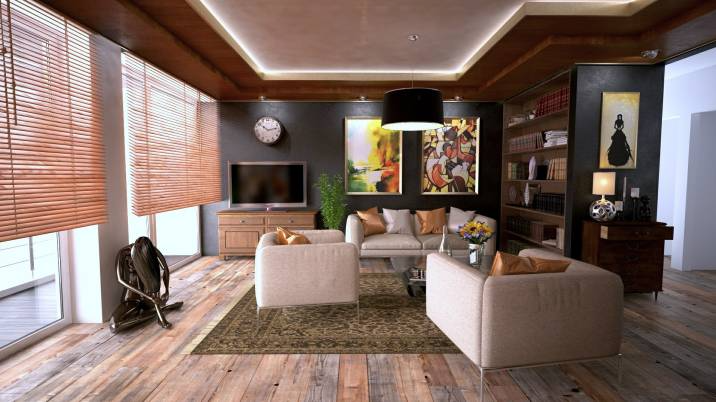 If you want to add an organic feel to your home, why not try decorating with bamboo blinds? These blinds create a cool and fresh ambience in the room. Try adding some plants to complement the colours and make your room feel relaxed and stress-free.
17. Blackout
Blackout curtains are perfect if you want to fully block the sunlight or add a layer of insulation to the room. Often used functionally, this is more often placed on bedroom windows.
18. Rattan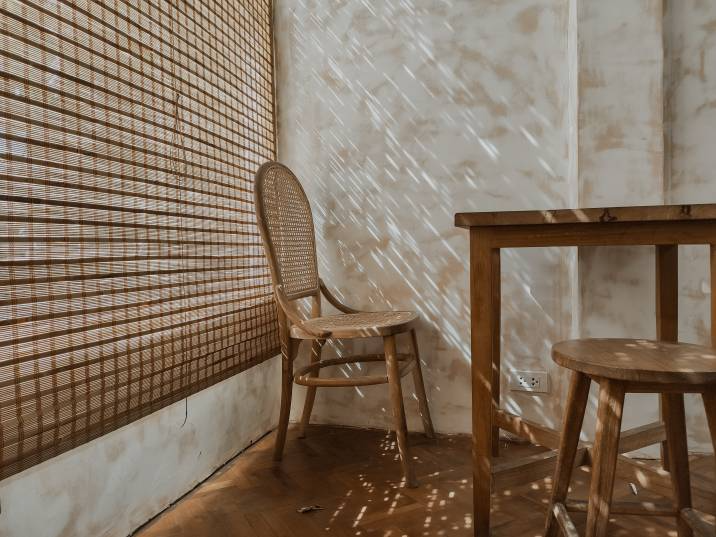 Rattan blinds are somewhat similar to bamboo blinds, only this one closes from top to bottom. Even when fully closed, it lets natural light in and maintains privacy.
19. Roman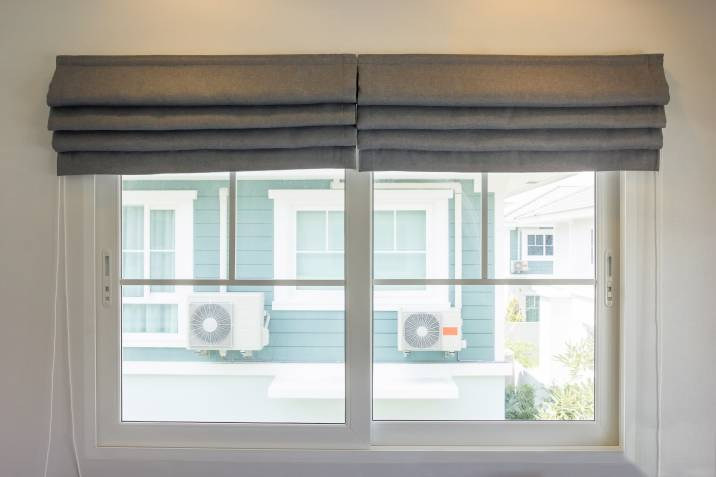 Roman blinds are perfect if the fabric is a priority in your design scheme. Its traditional pleats also add style, making your windows pop out.
20. Semi-sheer
Semi-sheer blinds don't add too much privacy to a window. Use this to see the outside area of your home, such as on your patio or garden. If you want more privacy, add another layer of blinds or curtains to the mix. 
21. Venetian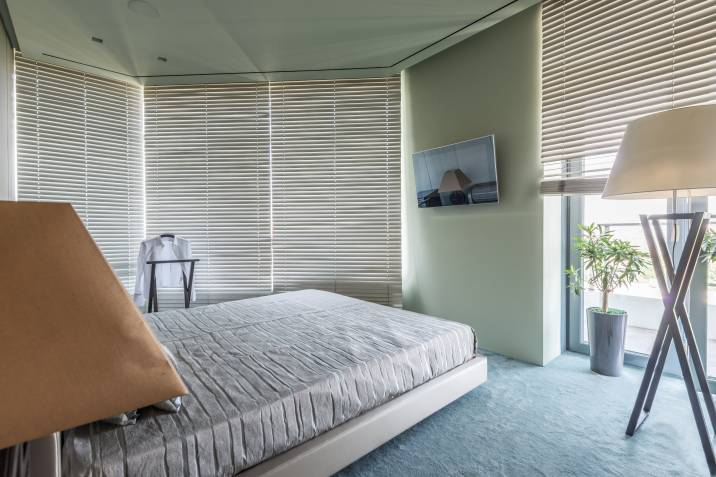 Venetian blinds, also known as aluminium blinds, allow you to control light and privacy with their adjustable horizontal slats. They look like shutters from the outside. Like shutters, they also need maintenance.
22. Vertical
Decorative vertical blinds are Venetian blinds but with vertical slats. They're compatible with sliding or patio doors or large-size wide windows. Since they use a single track and moving slats, they must be replaced or repaired by a handyman when worn out.
Add character to your windows
Decorative blinds are the perfect finishing touch for your window design scheme. It's also practical since it regulates light and offers privacy. However, installing curtains and blinds might need professional help. Find local blinds installation experts near you and post on Airtasker now.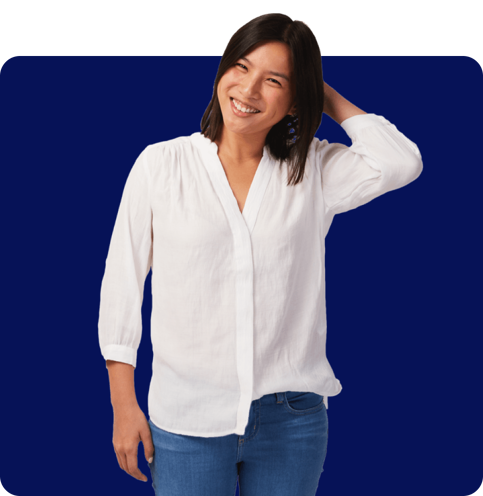 It's free and takes only a minute.