Home

/

Curtain Rod Installation Cost Guide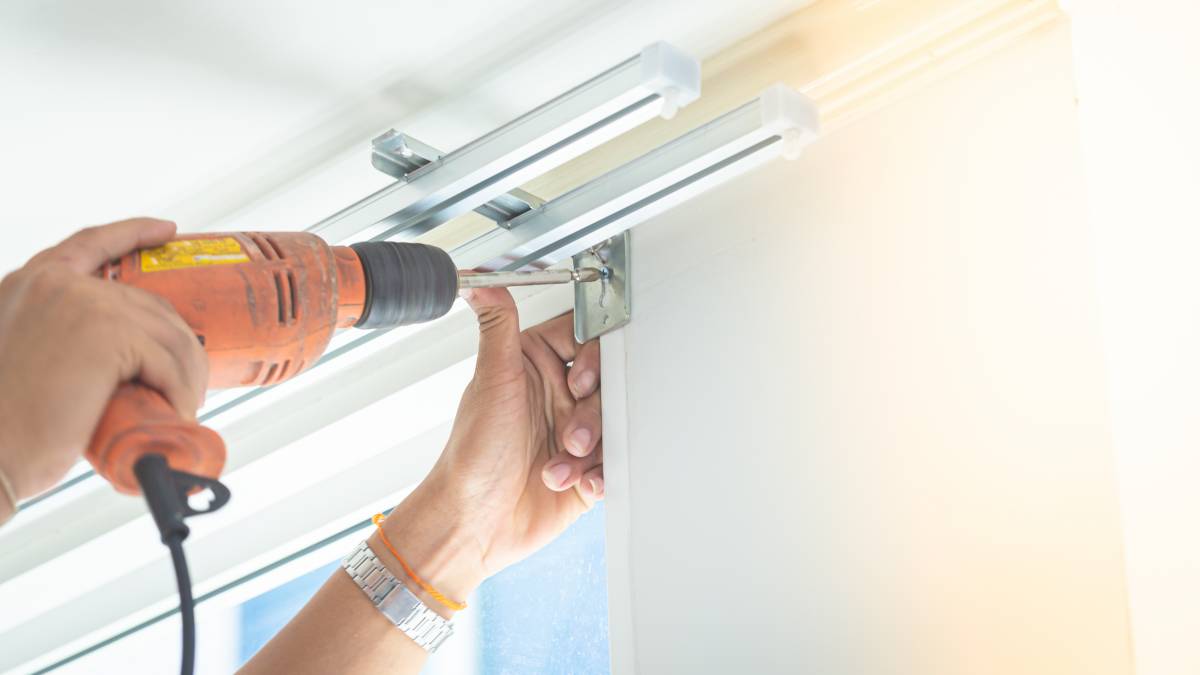 How much does it cost to install curtain rods?
Get a free quote now
Post to find a price. It's free and only takes a minute.
Price guide
£15 - £2,500
Find curtain rod installers, fast

Post a task with your price in mind, then get offers.

It's free and takes only a minute.

See how it works
Curtains not only add beauty to your residence, but they also give you the privacy you want. However, it is essential to know curtain rod installation costs before starting your home improvement project. 
In the UK, it costs an average of £150 to install curtains and their rods. The price is inclusive of labour, equipment, and material acquisition. Read on to learn about the different kinds of curtain rods and how to properly install them in your home.
Curtain rod installation price list 
| | |
| --- | --- |
| Rod type | Average cost |
| Swing Arm | £5 - £110 |
| Continental | £5 - £110 |
| Tension | £5 - £110 |
| Traverse  | £25 - £220 |

Factors affecting 

how much it costs to hang curtain rods


Size and number of windows
The cost of installing curtain rods depends on their size. The bigger your window space, the more you will be spending. Households with second and third-storey windows can expect to pay more for installation. Most traders have set prices for installing curtain rods for one to two windows but charge additional fees if you go any higher.


Materials
The rod and curtain you choose to install will affect your budget. Tension rods come at the lowest price. If you want to pay less for curtains, avoid expensive materials like silk. It's possible to find affordable but high-quality products for your home.
Different types of curtain rods
Selecting the correct type of rod will make a difference. With the many styles available, you can find a suitable one for every curtain in your home. Curtain rods usually come with the rings, carriers, loops, or brackets needed to attach them to your wall.


Swing-arm
Swing-arm rods are for L-shaped curtains, and they attach to just one wall on its side and act as hinges. The rods swing out to allow you to open curtains easily. Swing-arm rods are standard for narrow window openings.


Continental
If you want to hang rod pocket curtains or valances, continental curtain rods are perfect. These have enamel-coated metal hidden underneath the curtain headers. They come in a range of widths to accommodate various pocket depths.


Tension
Tension rods are the easiest to install. A tension rod has a twisting mechanism that creates pressure between the rod's end and the wall. Tension rods fit most windows since they're also adjustable.


Traverse
Traverse curtain rods are ideal for windows that cover large openings. They are good for hanging pleated curtains or sheers with drapery pins. Traverse rods have metal carriers for hooks.

Breakdown of costs 
When hiring a professional to install a curtain rod, you pay for more than the rod itself. You can allocate your budget for the following things:
Project duration: The duration of work, number of windows, and level of expertise of your trader will dictate the labour cost of installing curtain rods. Expect to pay £60 to £115.

Materials: When you purchase a curtain rod, it should come with all of its attachments, such as its decorative finishes and mounting tools. You can ask your handyman to buy them as part of the overall fee.

 
Many curtain and blind installers can help you set up the correct window treatments for different rooms in your home. Whether you're installing Roman blinds or simple hanging curtains, it's good to have a professional do it. 
Professional curtain rod installation
Once your quote is ready, your handyman will get straight to work. Even with the different rods, most installations follow the same process. 
They'll measure the width of your window from end to end and add 8 to 12 inches to each side to give room for the curtain to hang. 

When the rod is ready for installation, your trader will mark the drill holes for its brackets. They will screw the holders in place and level them horizontally. The brackets should be 4 to 6 inches from the side of the window frame.

If you want your curtains to be in pristine condition, 

you can ask a Tasker to wash them, too

! Don't forget to 

give some love to your blinds and clean them

. 

Be sure to watch out for signs of damage to your curtain rods. Be careful when removing your curtains for cleaning. 

They need dry cleaning

 every three to six months, with all the dust they accumulate.

 
Overall, curtain installation isn't always easy. If you don't do it properly, your curtains might become unstable or uneven. Thankfully, a professional curtain rod installer can set up your curtains well. To get the best results for your home improvement project, check out some of our recent tasks for curtain rod installation.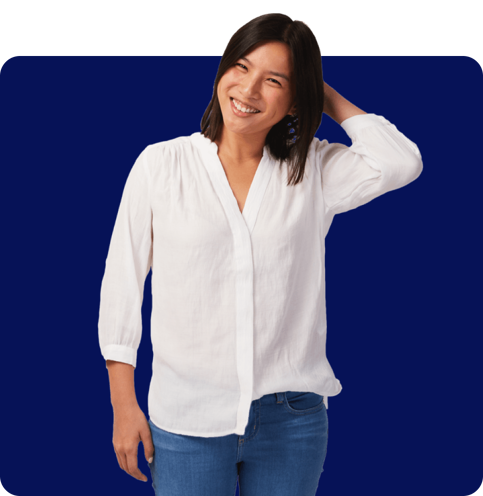 FAQs
It usually takes 20 to 45 minutes per curtain. If your window coverings are blinds, the installation process might take longer.
Yes, you can, but measuring and drilling the holes can be tricky. It's best to consult a professional to ensure proper installation. If you don't drill the holes correctly, the rod can turn out crooked.
Blinds are hard window coverings with different slats you can raise or lower according to your lighting needs. Curtains fabrics hung loosely from the tops of the windows and doors and have different shapes, patterns, and lengths.
It's free and takes only a minute.