Find garden design experts, fast

Post a task with your price in mind, then get offers.

It's free and takes only a minute.

See how it works
Is your yard in need of a makeover? Giving your garden a fresh, contemporary look doesn't have to be complicated or expensive. Here's everything you need to know for modern garden ideas on a budget. 
What does a modern garden look like?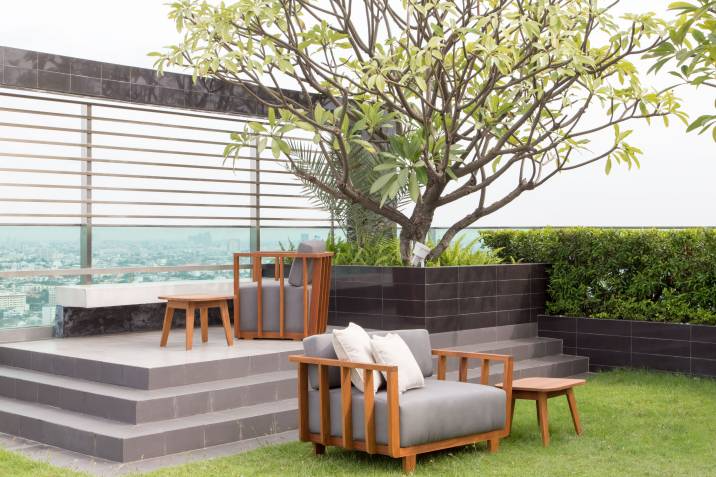 When planning out your garden, it's important to know the different elements, colours, and vibe that make up the modern design style. Unlike other design styles, such as Gothic, Renaissance, and Victorian, Modernism veers away from ornate details and vibrant hues. You can expect a modern garden to involve clean lines, neutral and primary colours, and the use of stainless steel. 
If you're a minimalist, then a modern garden is definitely for you. Modernism follows the principle of "less is more," so you won't have to bother with opulent textiles or unnecessary decor. If you are interested in adding fixtures, do know that modern garden furniture is usually kept to a minimum or designed and arranged to save space. 
But rest assured that a modern garden can look fun and inviting! Here's a list of modern small garden ideas that will help you achieve your vision. 
How do I make my garden look modern?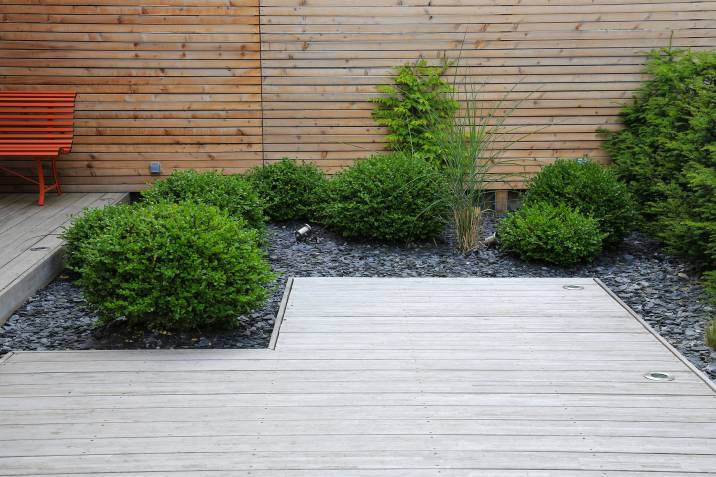 From wooden decks to elegant ceramic planters, there are different ways to give your garden a sleek, modern appearance. Here are some furnishings, fixtures, and accessories to consider when planning the layout and look of your garden. 
1. Use industrial style planters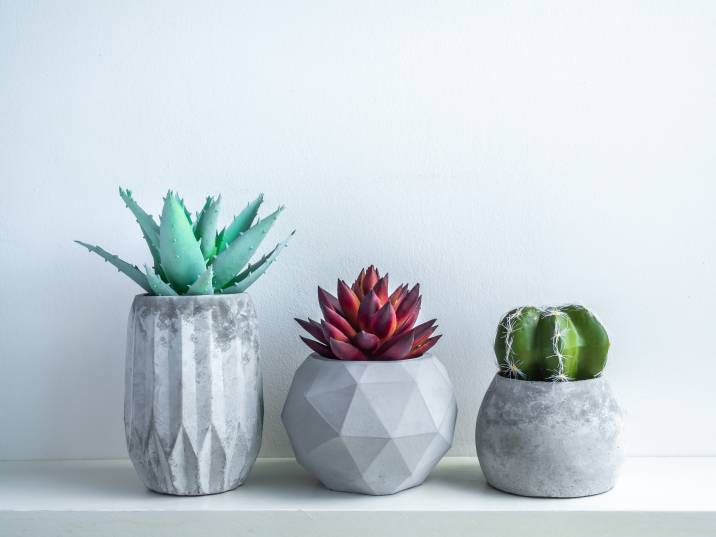 Modern design incorporates natural and industrial materials. Opt for concrete or stainless steel planters in geometric shapes. You can also choose plants like Japanese boxwoods and foxtail ferns, which generally look good in modern landscapes. 
Since Modernism is all about function and efficiency, you can also choose stackable space-saving planters or those that can be mounted against a wall. This is especially helpful if you only have a small outdoor space or a balcony. 
2. Keep your garden illuminated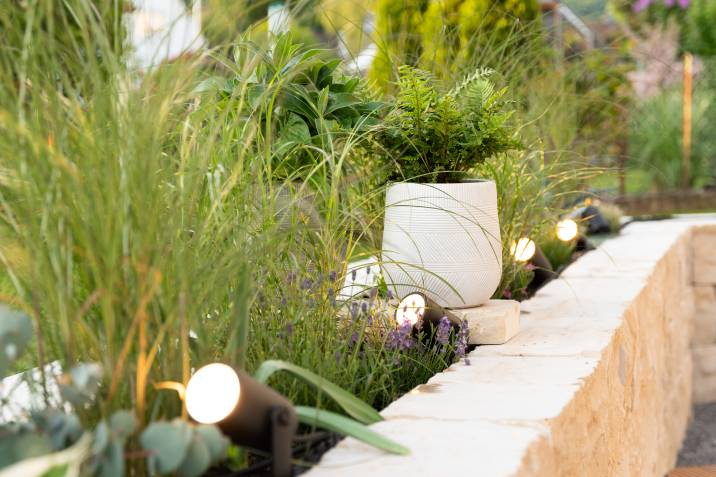 Make sure your garden is well-lit, especially if you plan to host dinner parties at night. Floor lights are a great way to save space while illuminating your garden, and you can easily install them along your deck, patio, or wall. Refrain from using coloured bulbs, but feel free to use uniquely designed lampshades and sconces.
3. Install a wooden deck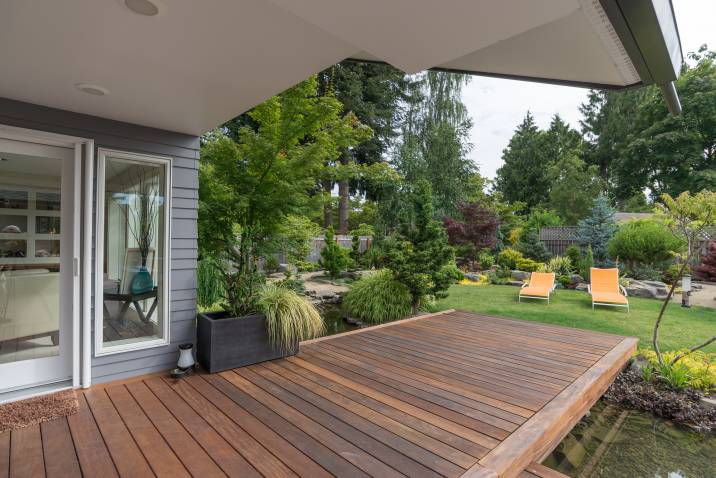 Garden decks are a great idea to help level out uneven slopes. They also add more functionality to your backyard since you can use them as lounge areas, a meditative space to do yoga or host guests. You can also get creative and turn your deck into a pathway on which you can take a stroll.
Consider using pressure-treated wood as your wood decking material of choice. You can expect them to be more durable under harsh weather conditions, and they are less prone to insect infestations. 
4. Create a portable pond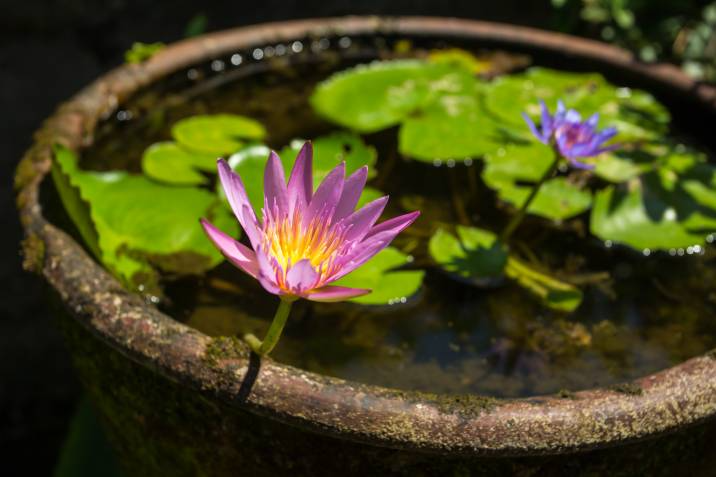 Apart from plants and flowers, water is a great element to add to your modern garden. Adding a pond doesn't have to be expensive or take much space. You can use a large concrete planter and add water plants such as water lettuce or water celery.
Don't forget to install a water pump to maintain your pond's circulation and cleanliness. This will help prevent your water from settling or attracting pests. It's going to be an absolute necessity if you plan to put fish in your DIY pond. 
If you've never taken care of aquatic plants before, you can hire a professional gardener who can help maintain the health of your specimens.
5. Add a splash of colour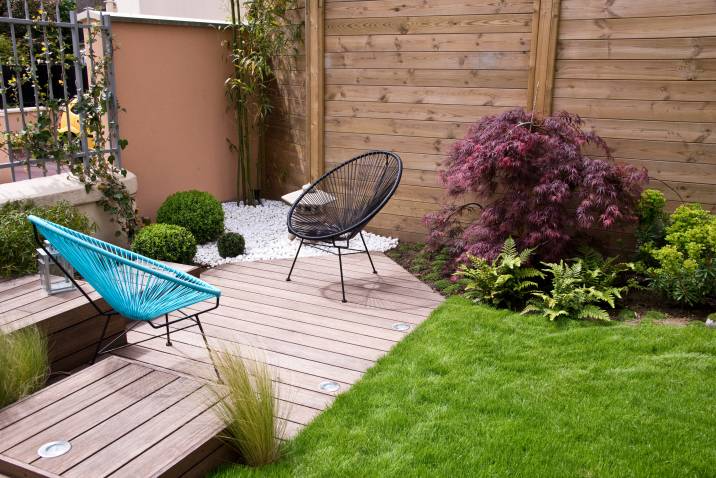 While neutrals are the heart of modern design, don't be afraid to add a splash of colour to your garden! After all, a bit of colour can add warmth and vibrancy to it. An electric blue chair or an abstract art sculpture is still welcome in a modern garden. 
The most important thing is not to overdo it. So if you are adding brightly coloured pieces to your garden, be sure to balance it out with darker coloured plant pots, beige or white pillows, and so on. Try to follow a colour scheme and limit the palette to three to four colours only.
Bring your modern garden to life
And there you have it! Planning to revamp your modern garden is both an exciting and tiring task, but the fun doesn't stop there. After you design and decorate your garden, expect to move on to the next big task: maintaining your garden! You can learn more about gardening tools and techniques here.
Apart from hiring a gardener, you can book a garden designer to help landscape your garden. Remember that the Airtasker community is here for you in your home and garden improvement journey!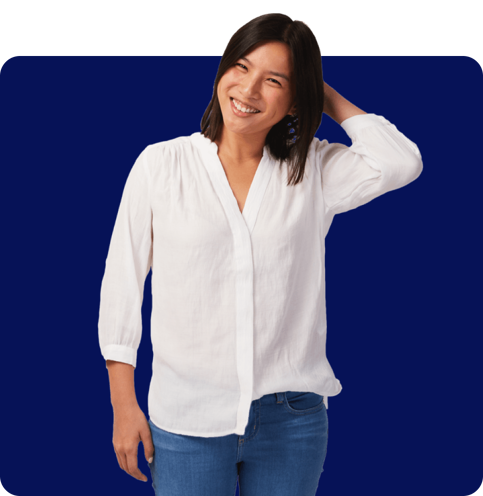 It's free and takes only a minute.