Home

/

Best Garden Trees for Small Gardens
Find garden planters, fast

Post a task with your price in mind, then get offers.

It's free and takes only a minute.

See how it works
Small gardens can do wonders for homes. Not only do they become focal points; they also enable you to experience the beauty of nature without leaving your residence. As you populate your mini-garden, one question might pop into your mind: "Can I plant a tree there?"
Hesitation comes as you come up with garden tree ideas and consider factors like trunk size and foliage thickness. After all, won't a tree obstruct the view of your home or occupy space meant for other plants? But indeed, you can plant a tree in your small garden and enjoy several benefits.
What is the best tree to plant in your small garden? 
If you're looking for small trees for gardens, it's time to tell you about your options. Here are the top five English trees for small gardens:
1. Magnolia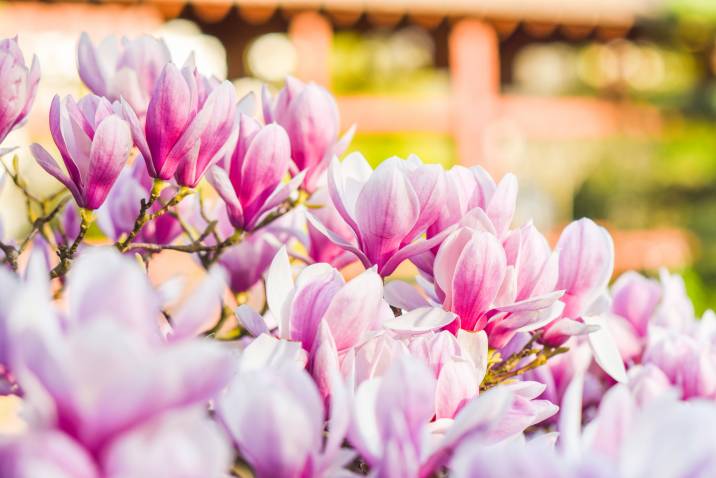 Average height: 6m
Sunlight requirement: partial shade, full sunlight
Soil requirement: moist, not drenched in water
Magnolia trees are ideal for those who wish to preserve spring in their gardens. Their flushed pink blossoms are beautiful, evoking feelings of nostalgia or wistfulness. Magnolia trees can brighten your garden, and their roundish buds complement very small spaces. If you're looking for a simple way to keep your garden lively, consider planting a magnolia tree. 
2. Chinese dogwood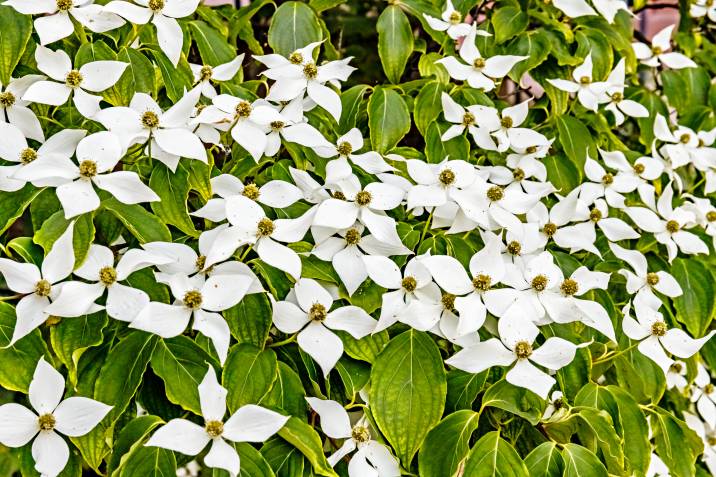 Average height: 1.2m to 1.5m
Sunlight requirement: partial to full
Soil requirement: neutral to acidic
Normally thriving in June, Chinese dogwood trees have white blooms with a little strawberry-like centre. They have an average height measurement of 1.2 to 1.5 metres, so they likely won't obstruct your house. Still, it's best to consult a professional arborist, as some varieties encroach into properties. 
Another good thing about Chinese dogwood trees is their fruit, which resembles raspberries. You can eat it during summer for a snack. The trees remain pretty in autumn as their white leaves gradually become reddish-purple or scarlet. 
3. Cherry blossom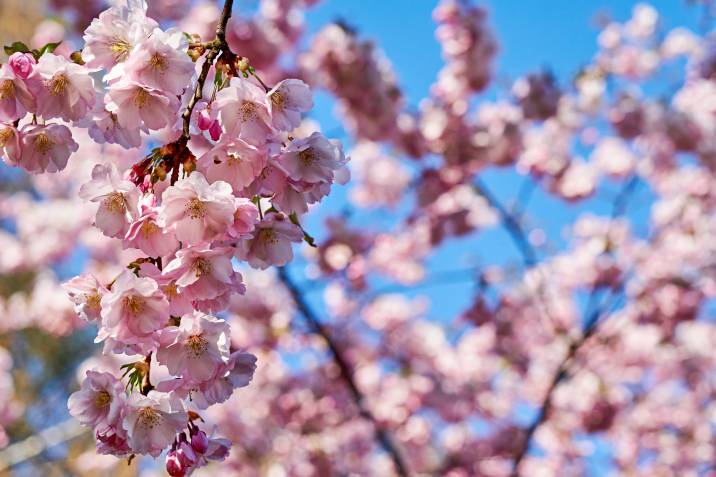 Average height: 3m to 3.5m (over 10 years)
Sunlight requirement: full sunlight
Soil requirement: moist
If you're dreaming of experiencing the famous sakura season of Japan, why not have your own cherry blossoms? Also known as ornamental cherries, cherry blossom trees can be great focal or talking points for you and your guests. You have to be strategic, though, because these trees only bloom for two to four weeks.
Cherry blossom trees are also very low-maintenance. As long as you plant them in sunny spots with healthy soil, you don't need to go high and low to take care of them. Just be sure to water the saplings well. If you invest time and effort in raising a cherry blossom tree, you can look forward to a glorious spring each year.
4. Hawthorn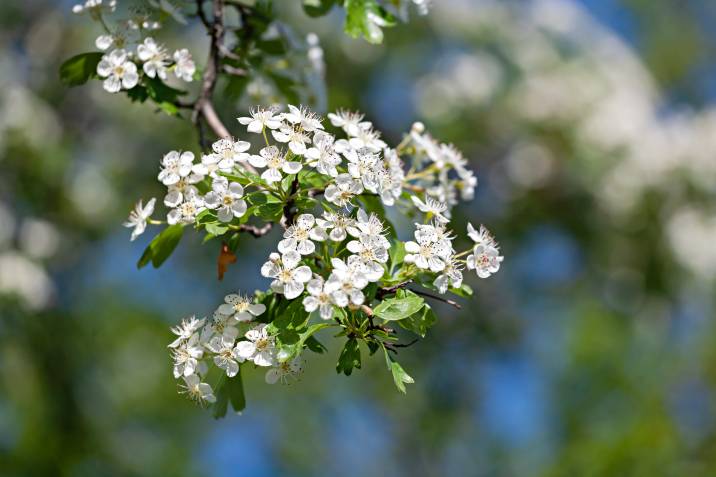 Average height: 5m
Sunlight requirement: exposed or not-exposed light
Soil requirement: all kinds of conditions
Bring the countryside vibe to your small garden by planting a hawthorn tree. Hawthorn trees are the go-to option for people in rural areas. The beauty of these British trees is a combination of pink-red flowers and red berries. Hawthorn trees are also popular because of their compact size and adaptability. They thrive in different soil types and don't require much shade or sunlight. 
Hawthorn trees are good for wildlife, including moth larvae. Their flowers provide nectar for bees and other pollinating creatures during spring. Also, their berries have lots of calories for migrating birds, like redwings. These qualities make hawthorn trees perfect for garden owners who care about the ecosystem.
5. Olive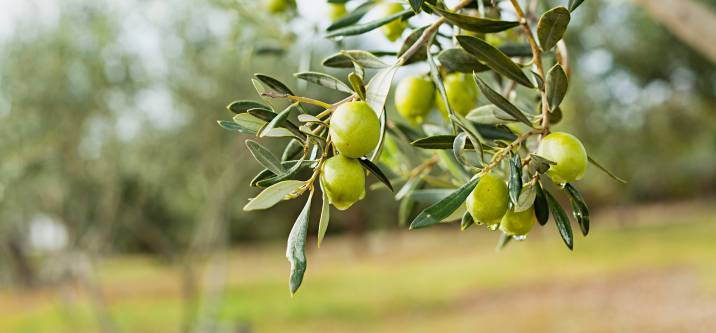 Average height: 5m
Sunlight requirement: sunlight, not exposed to winter
Soil requirement: well-drained soil
If you want to decorate your patio or add a little Mediterranean twist to your small garden, an olive tree is the way to go. You don't even have to worry about space because olive trees grow slowly, around two metres in 10 years. Just keep them warm in winter because they can be vulnerable to freezing temperatures.
Thankfully, olive trees can be potted garden trees! You can grow them in containers and move them to a secluded place, such as a conservatory, during colder months. Also, olive trees benefit from cross-pollination even though they're self-fertile. While they can't produce fruit in specific areas, they can still make your small garden more beautiful.

☞ Learn more: Gardening basics
What are the advantages of having small trees in your garden?
The idea of planting a tree in your small garden might make you apprehensive, especially if you consider where to put it. But having a small garden tree can be good for you. Here are five significant advantages:
Better kerb appeal
A well-tended garden affects the overall look of your house. Your trees and flowers can improve your home's kerb appeal through colour symmetry. For example, if your property has a simple brown or white facade, a small cherry blossom tree can make it look much more inviting. Nature always has a way of livening the things around it.
Improved air quality
Common british trees have an essential role in the ecosystem, and cleaning the air is part of it. They absorb carbon dioxide and convert it to oxygen, which humans need for survival. Places with many backyard trees usually have lower levels of air pollution. So even small garden trees for privacy can provide you with a bit of fresh air, particularly if you live in a populated or urbanised area. 
Instant sun protection
In spite of their size, front garden trees can shield you from the sun. If you're feeling cooped up at home, you can sit beneath the leafy canopy of your garden tree and read a book, drink tea, or write in a journal. Garden trees make it possible to make the most of your outdoor space without worrying about harmful UV rays.
Flood prevention
If you live in a valley or a place with frequent rainfall, flooding might be one of your concerns. Thankfully, small garden trees can mitigate it. Their roots are like sponges, absorbing floodwater and reducing runoff. They also protect your flowers or small plants during storms by preventing soil erosion.
Stress management
Have you ever been told to take a walk after a heated argument? Taking a breather in your garden prevents spontaneous emotional actions. Research suggests that exposure to nature helps people overcome the stress of urban living. Your garden might not be expansive, but you can achieve the mental health benefits of "forest bathing" by enriching the space with small trees.
Plant a tree in your small garden
Overall, it's crucial to pick evergreen garden trees that significantly improve your small space without overshadowing its other features. Choose a tree that grows slowly, stays small, and needs minimal care.
Now that you know your options and their benefits, you can finally post a gardening task. Airtasker can help you find top-notch gardeners in your location to help you achieve your dream garden.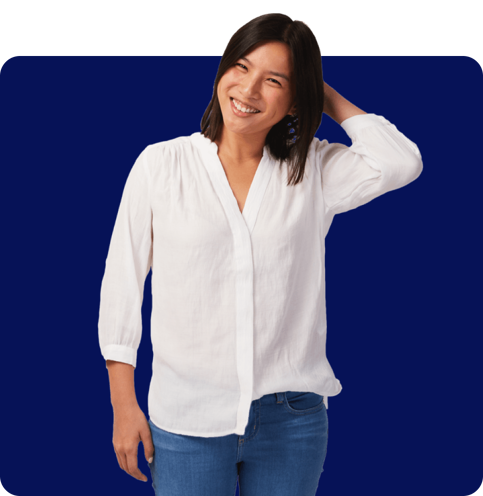 FAQs on trees for small gardens
While it might be nice to see your trees grow side by side, planting them close to each other could be detrimental. After all, plants (in general) need ample space and sunlight to grow. Lumping them all in a single lot could limit their growth and even threaten their lives.
Willow trees are the best example of a fast-growing garden tree. Also known as weeping willows, they shoot up to 2.4 metres per year and reach 15 metres high. Other examples of fast-growing trees are birch, maple, and cypress.
It's free and takes only a minute.