Home

/

How to Remove Hedges
Find garden maintenance experts, fast

Post a task with your price in mind, then get offers.

It's free and takes only a minute.

See how it works
Hedges provide many benefits for your home, from creating a boundary line and privacy wall to adding an aesthetic appeal to your yard. Even so, it may not be for everyone.
There could be many reasons why you want your hedge removed. It may be because you have switched to fencing, you're tired of maintaining them, or it clashes with your garden's design. 
Whatever the reason, be aware that hedges are protected by law. So before you remove your hedges, you must familiarise yourself with existing laws related to it. Read further and let us guide you on your questions about hedge removal.
Hedge removal vs. hedge trimming
Don't be confused with hedge trimming and hedge removal. Hedge trimming is done to maintain your hedges, so they can grow in the shape you want.
On the other hand, hedge removal requires digging and removal of the roots of the hedges to prevent them from growing again. We'll take you through each step, so you don't run into any legal problems when you decide to remove them.
Can I remove my own hedge?
Removing your hedge is possible but not easy. Here are the things you need to prepare if you want to do it on your own:
Examine the space. How big is it? Smaller hedges may be easier to remove, but hedge walls may require professional help.

Check if the hedge you are removing does not have any substantial structures beneath it. Drains and cables are among those you may encounter.

Get the necessary permits. Local hedge laws may differ from a neighbouring state. 
Still not sure? Hire an arborist (tree surgeon) or a landscape professional to examine your area before proceeding. You may also hire a hedge remover on Airtasker, so you don't have to go through the hassle of removing the hedges.
How to remove hedges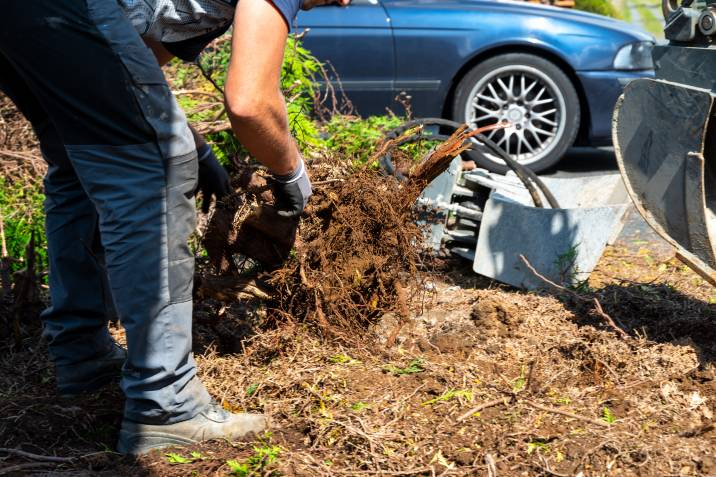 Here is a step-by-step guide to help you remove your hedges at home. 
What you need:
Pruners, hedge shears, branch shears or loppers

Spade and crowbar

Safety equipment: gloves and goggles

A stump grinder or mini digger (optional)

Lots of patience!
Step 1: Clear the area 
You have to clear the area before you start removing the hedges. Using a rake, remove weeds, fallen foliage, branches, and other shrubs. If the hedges in the area are very small, you can manually remove them by grabbing firmly near the roots and exerting effort in pulling them out. Discard after removal.
Step 2: Chop off the branch of the hedge 
For medium-to-large hedges, work from the outside going in. Using your shears, chop off the branch of the hedge until you reach close to the base. If the hedge you are cutting has a height of about four to five feet, it is best to chop the top using a branch shear. Be careful in using the shears as these sharp objects can injure you if not used properly. 
Step 3: Dig up the roots
Next, you must find the roots to ensure the hedges don't grow back. Mature hedges have deep roots which extend up to more than 20 cm. However, the majority of hedges have roots you can easily dig up.
Using a spade, dig around the area to easily have them removed. If you plan to relocate the hedge, keep the roots intact with the plant. Remove as much dirt and soil around the area to make them loose.
Step 4: Remove stubs and roots
Once loose, use your spade and crowbar to pull the stubs and roots out. If it becomes too difficult to pull manually, you can use a stump grinder or a mini digger. These machines are heavy and might need to be done by a professional. Use them only if you know how to operate them. 
You may also use a root/weed killer when removing the stubs and roots. Spray the chemicals on the roots daily and wait for them to rot. You may then remove them quickly. 
Be careful of using harmful chemicals and heavy equipment as they may damage your soil and cause future gardening problems.
Laws surrounding hedge removal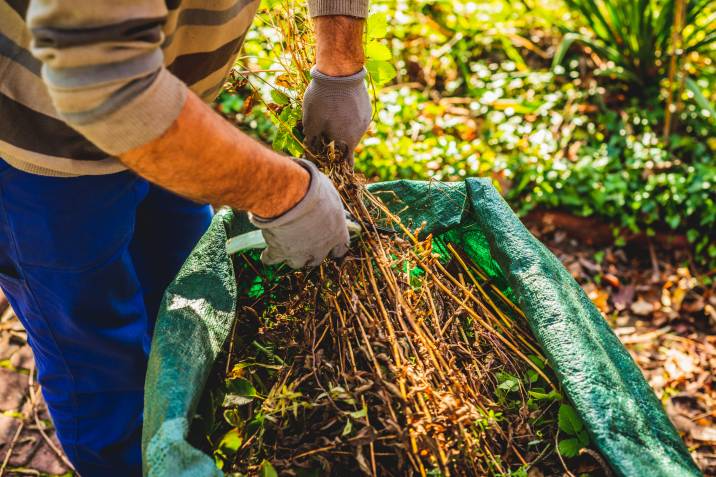 There are four laws that you might encounter in hedge removal. 
1997 Hedgerows Regulation
Dealing with a very long hedgerow? Then you might have to rethink your hedge removal plans. The 1997 Hedgerows Regulation prevents you from removing or destroying hedgerows (or even parts of them) if they are longer than 20m, or less than 20m but meet another hedge at each end. Measure the length of your hedgerow before taking further action.
This law is to protect important countryside hedgerows. Ignorance of this law may result in a fine of up to £5,000 under the Magistrate's court.
Wildlife and Countryside Act 1981
Hedgerows are primary nesting places for birds. It is considered an offence to:
(intentionally) kill, injure or  capture birds in the wild;

(intentionally) destroy a bird's nest, or a nest that is being used or built;

(intentionally) destroy any wild bird's egg;

(intentionally or recklessly) disturb the nesting of the young or disturb wild birds;

remove or trim hedges during nesting season;
You can check the list of wild birds that should not be disturbed in the Wildlife and Countryside Act 1981. The nesting season for birds is from March 1 to August 31.
The 1996 Party Wall Act was written in respect of shared walls, external boundaries like fences, walls or hedge, and houses. 
If you intend to carry out work that might disturb your neighbours, you must give adjoining owners notice to avoid any grievances. If you plan to remove your hedges, neighbours should agree to keep their properties safe and maintain silence in their compounds as you remove them. 
Boundary Hedge Removal Law
The Boundary Hedge Removal Law affects hedges located in between a boundary line. Removal of hedges when in a shared space is illegal. 
The responsibility of both households that share the hedge includes trimming and maintaining the hedge on their side. Hedge removal must be mutually agreed.
Aside from these laws, you might wonder if you need permits to remove a garden hedge. For this, it is strongly advised to visit your local authorities if permission is needed when removing hedges within your area, especially if it causes obstruction.
When is the best time to remove hedges?
The best time to remove hedges is during early spring or late autumn. Early spring is right before nesting season, and late autumn is when chicks have probably grown and have left their nests. Before you start cutting, make sure that your hedges are free of any nests.

☞ Learn more: Gardening tips 
Disturbing hedges in your area?
If you have any problems with hedges in your area, you might want to consider hedge trimming first. But if you've finally decided to have it removed, Airtasker offers hedge removal services to save you from the trouble of doing everything on your own. Say goodbye to hedges, feel the sun, and see a fresh new view right in the comfort of your home.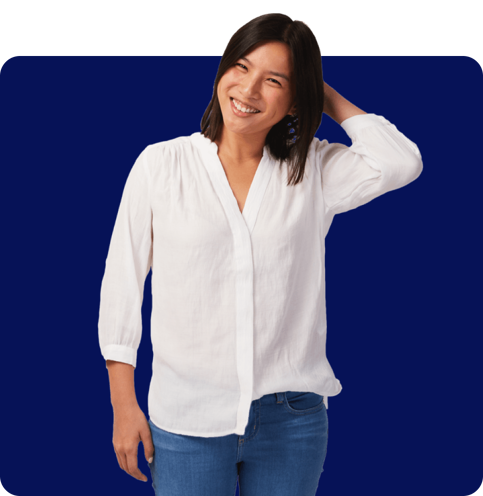 It's free and takes only a minute.