Find garden design experts, fast

Post a task with your price in mind, then get offers.

It's free and takes only a minute.

See how it works
Having a garden wall is a great way to delineate space. It sets a clear boundary between your garden and your neighbour's. You can also use it to complement your garden, creating an illusion of a bigger space.
These decorative walls emphasise specific elements in your garden and provide an added visual interest to your garden. Fancy garden walls can serve as finishing touches to your garden's design. And they make for a great backdrop, too!
Top 17 modern garden wall decoration ideas
Conceptualising garden wall decoration ideas can be a fun little endeavour. To help you plan for the perfect one for your home, here are 17 modern garden wall decoration ideas you might want to try!
1. Put up a bamboo fence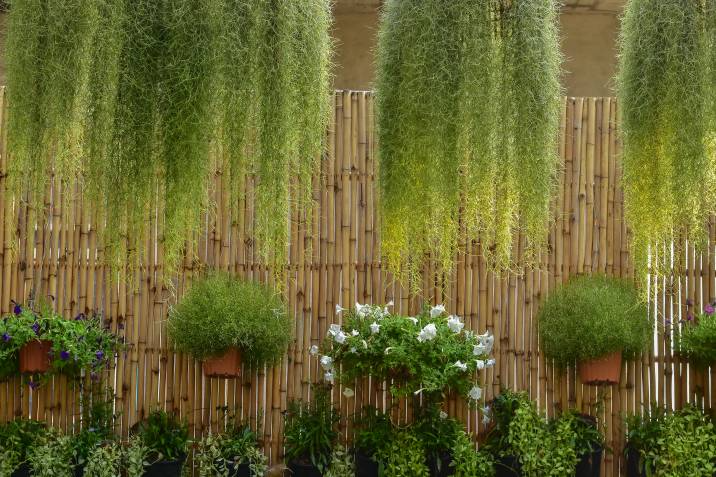 Bamboo fences are stylish and practical, adding a nice tropical feel to your home while also creating privacy. You can even decorate it with some hanging plants cascading on the wall for an added touch!
2. Try a vegetable wall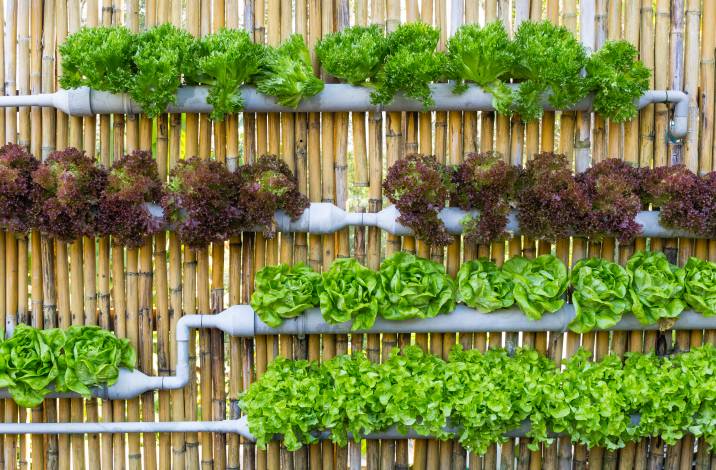 If you're looking for something that will be useful, try growing herbs and vegetables using your garden wall. Talk about trendy and sustainable!
3. Plant a vertical garden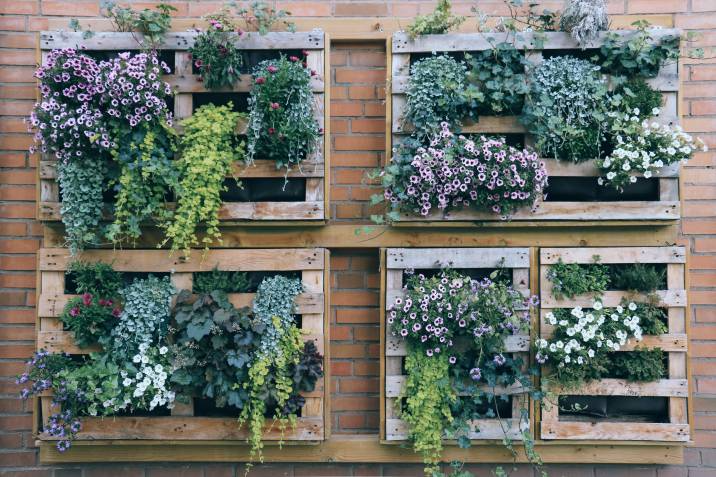 Gardening isn't just limited to the ground anymore. Vertical gardens, or living walls, are a great way to maximise space, especially for city dwellers who lack the space for a "traditional" garden.
4. Make your wall a hedge
Tall hedges are a great example of a garden wall that's simultaneously a vertical garden. They're relatively easy to take care of, but if you don't want the hassle of maintaining a hedge, you can opt for an artificial hedge wall instead.
5. Paint it a vibrant colour
If you want to add a little whimsy to your indoor garden wall, you might want to consider painting it a vibrant colour. For example, green hues can blend well with your plants while giving off a soothing vibe.
6. Create a mural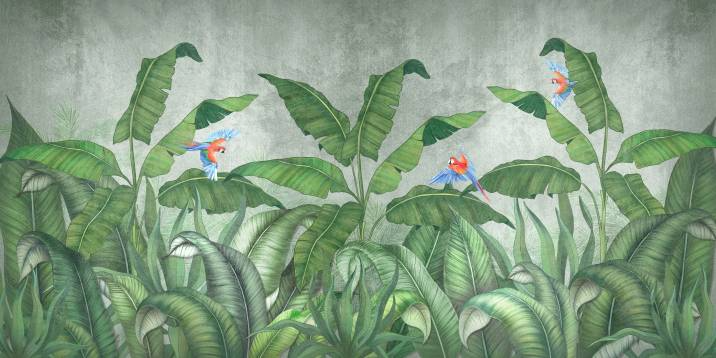 You can show off your creativity by turning your wall into artwork! It can also be a fun little project you enjoy with your family and friends!
7. Add geometric patterns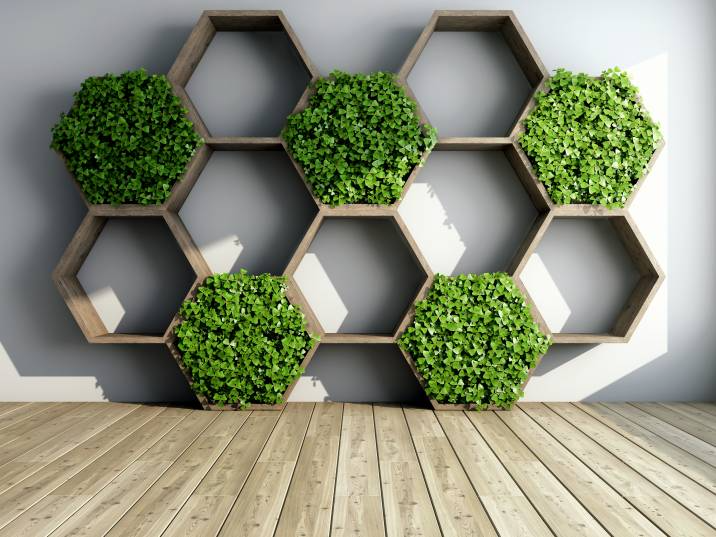 You can play with geometric features on your garden wall. Your plant rack can come in a honeycomb design, or you can add some geometric shapes to your actual wall. 
8. Try trellis walls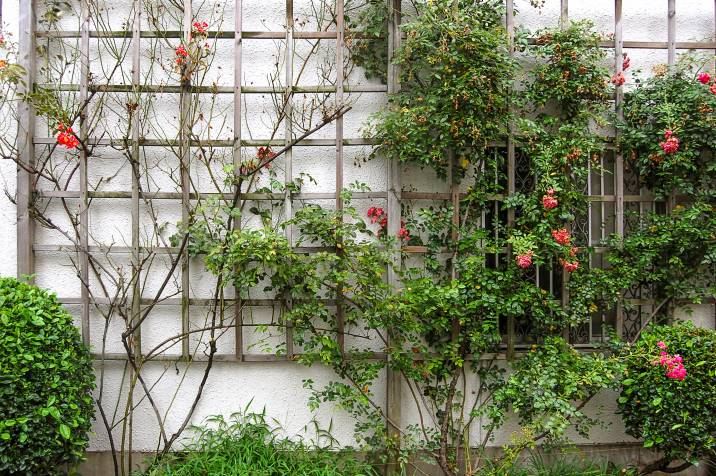 Using interwoven pieces of wood or metal make for great support to your plants, especially shrubberies and vines. 
9. Upcycle old materials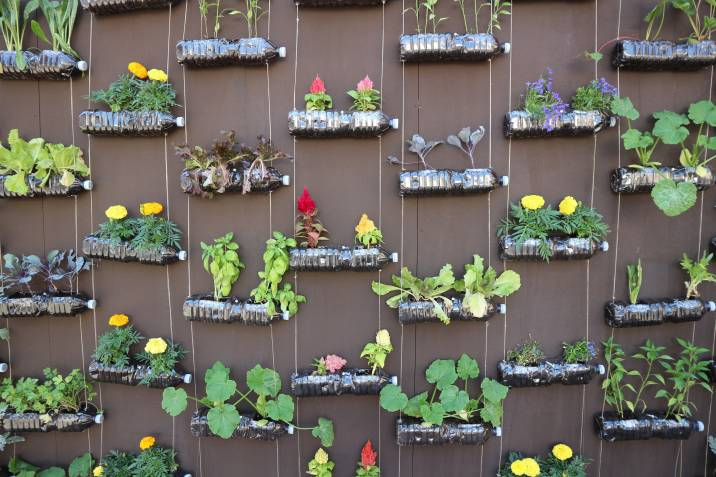 One cost-effective way to spruce up your garden wall is to use what you currently have. You can paint an old bike and use it as a garden wall decor. Or it can be something as simple as using old plastic bottles as plant pots. 
10. Create a crate and pallet wall
Looking for some wooden textures? Go for a more rustic design by adding crates and using them as plant pot holders.
11. Frame your plants
Frame your succulents and hang them on your wall. Make it look more exciting by adding brightly-painted frames!
12. Make a pebble wall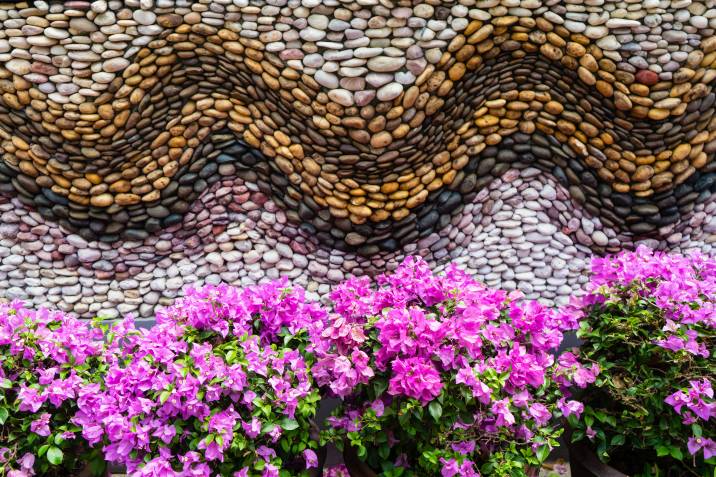 If you want to transform your garden into a calming space, consider adding pebbles to your garden wall to make it look more zen and serene. 
13. Add a waterfall feature
Speaking of zen, why not try adding a waterfall feature to your wall? If your space and budget allow it, this will transform your garden to make it look like an oasis. 
14. Lean into the mossy brick style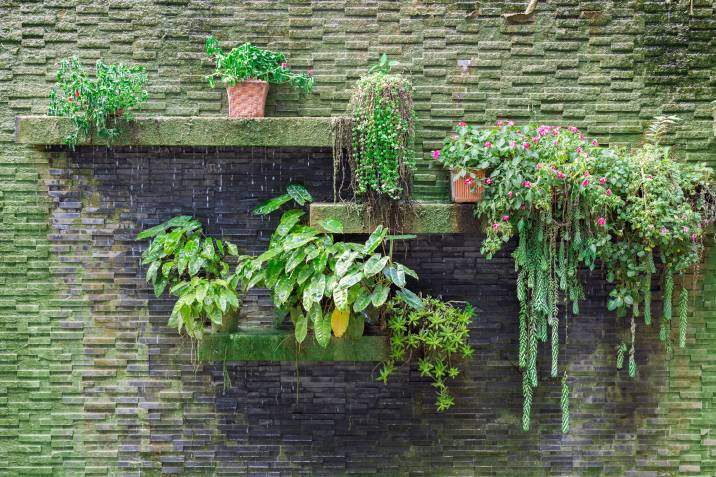 A mossy brick wall might be a good choice if you're all about getting that natural off-the-forest vibe. Perfect for those looking for a cottage core look!
💡 Tip: This goes well with a waterfall!
15. Turn it into an outside living space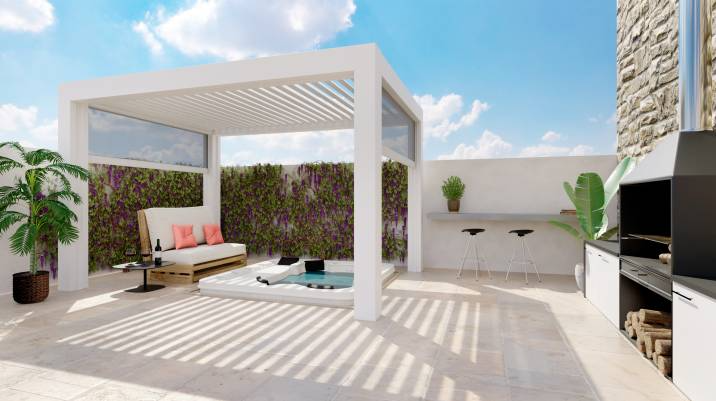 You can install a pergola on your garden wall to create an outdoor living space. Add a couch and a coffee table or a firepit, and you've got yourself a perfect place for outdoor dining.
16. Install a mirror wall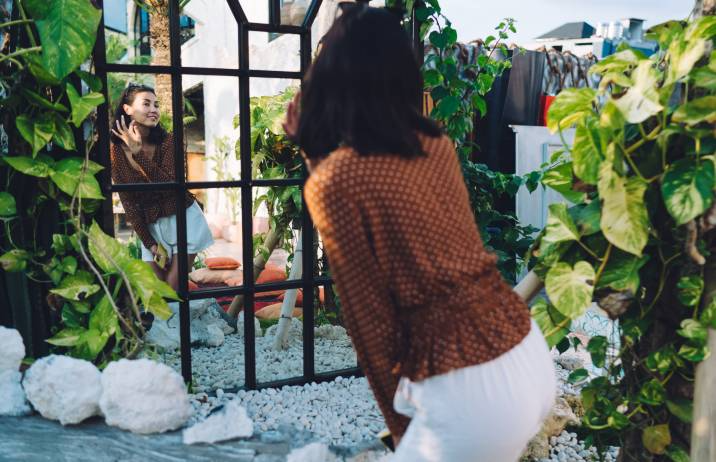 Installing full-length mirrors in your garden visually extends the garden. It creates an illusion that the garden is much bigger than it actually is. 
17. Add lights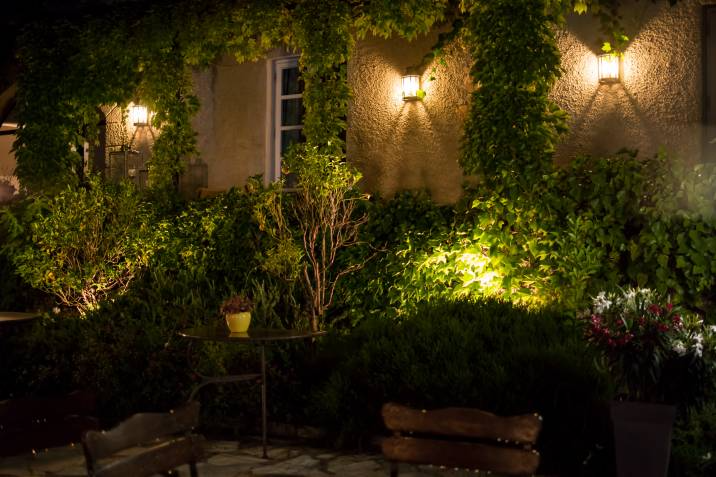 Adding lights to your garden walls highlights your garden's features. It also naturally illuminates the area at night.
How long do living walls usually last?
Depending on the conditions, a living wall (or a vertical garden) can last up to five years. To make it last this long, you have to maintain and regularly take care of the plants properly. 
Do I need planning permission to build a garden wall?
You will only need planning permission if your garden wall does not form a boundary with a neighbouring listed building. You may also need planning permission if your wall is more than 1 metre high and next to a road or above 2 metres high. 
Get Started on Your Garden Wall
Feeling pretty inspired? Let's turn this vision into a reality! If you want to get your garden wall up and running, you can hire garden designers or retainer wall installers near you to get the job done. Have fun beautifying your home!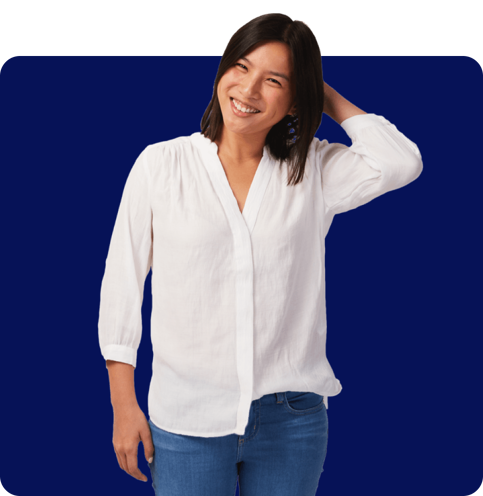 It's free and takes only a minute.