Home

/

How to Start Container Gardening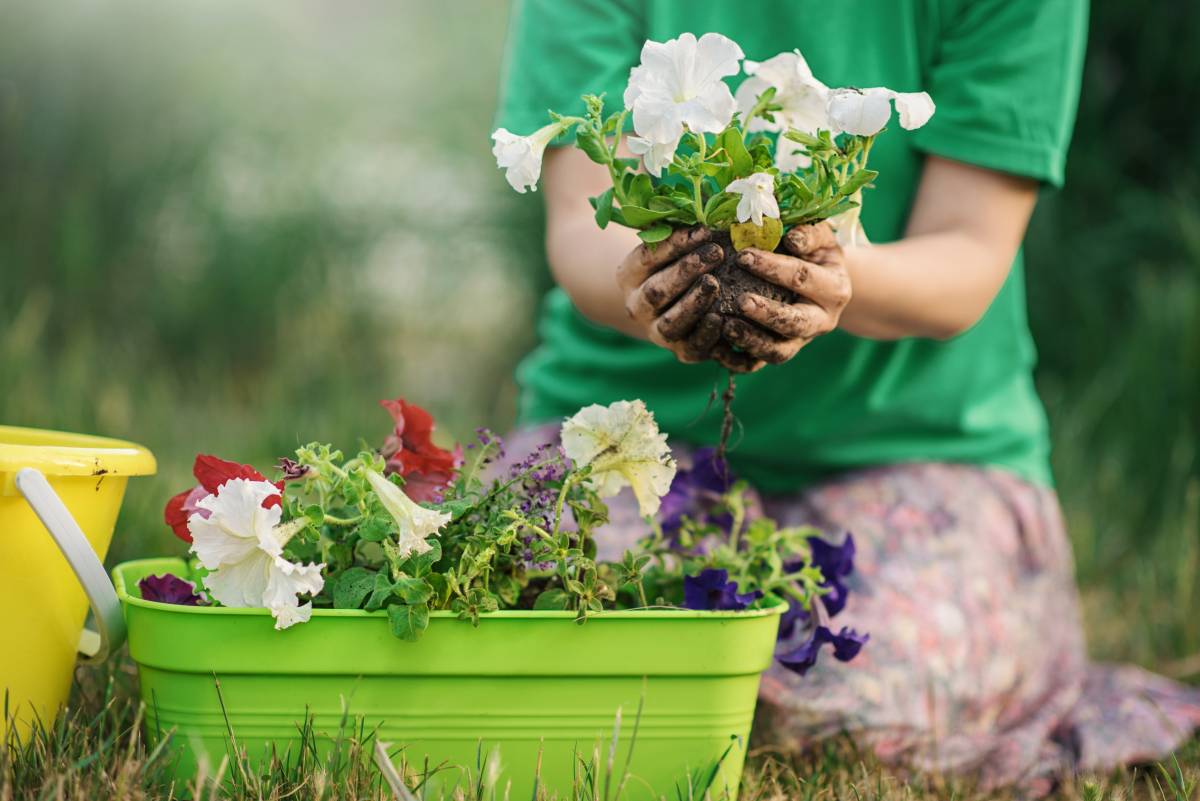 Find garden planters, fast

Post a task with your price in mind, then get offers.

It's free and takes only a minute.

See how it works
Want to start a garden but have limited space? No worries! If you have a patio, balcony, window sill, or even an empty space in your driveway, container gardening is a great solution. 
In this guide, we'll take you through the basics of container gardening, starting with the materials you'll need to start your container gardening journey.
Materials for container gardening 
Store-bought or recycled plant containers 
Your choice of plants or seeds 
A gardening trowel 
Potting soil and potting mix 
Fertiliser 
A watering can
What is container gardening?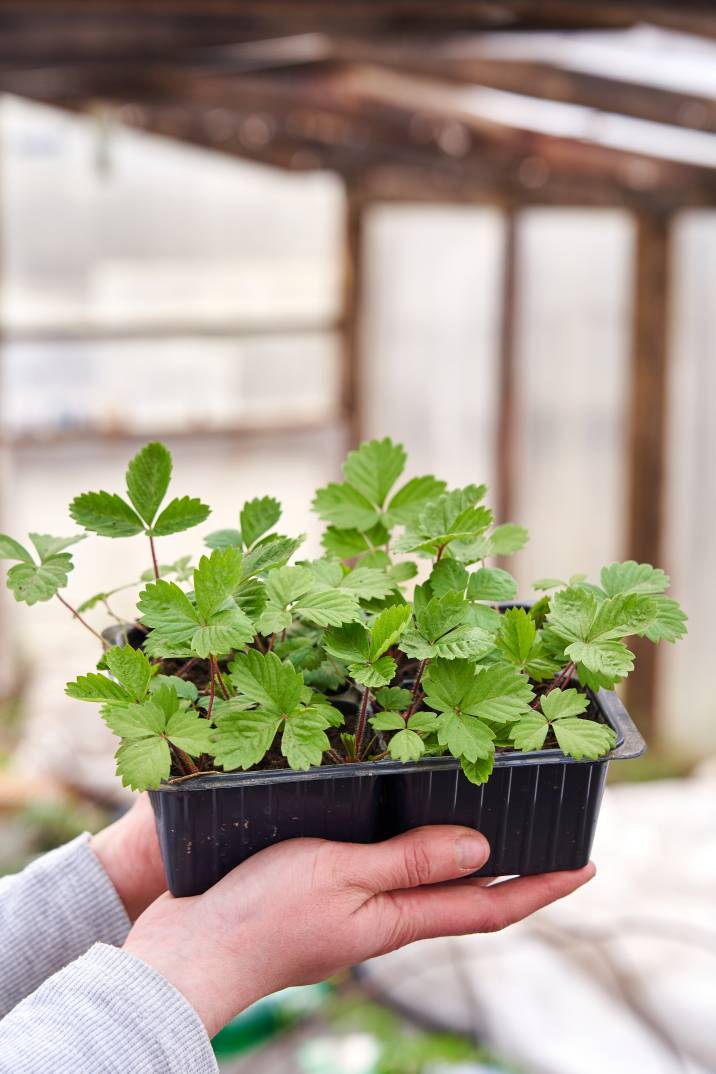 Container gardening is the process of growing plants in containers such as pots and recycled tins instead of planting them directly on the ground. This method of gardening is ideal for those new to gardening or who live in highly urbanised areas with limited space. And don't worry: Just because you're planting in containers doesn't mean you can't have your pick of flowers and vegetables to grow! Let's dive in. 
How to start a container garden 
Step 1: Choose a space for your garden 
When choosing a location for your container garden, it's important to have the right temperature and light for your plants. Some plants flourish more when they're in a relatively hot and sunny space, while others grow better when there's more shade. This guide lists down the best pot plants for container gardening.
 
Step 2: Choose your plants and seeds
Next, decide which plants you want to have in your garden. Are you excited to grow your own vegetables? Do you want to get into herb gardening? Or maybe you want to fill your garden with flowers.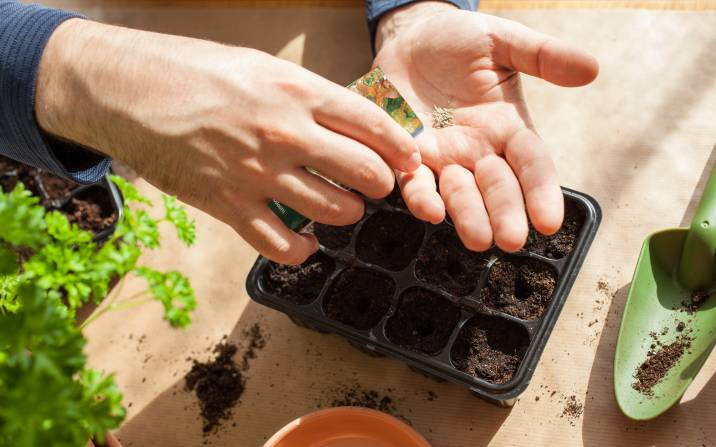 To help you make a decision, below is a list of edible plants that grow well in containers: 
Tomatoes 
Peas 
Potatoes
Lettuce 
Hot and sweet peppers 
Cucumbers 
Radishes
Arugula 
Aubergines
And here are some of the best plants for container gardening that'll add a splash of colour to your home: 
Roses 
Petunias
Marigolds 
Coleus 
Pansies 
Hydrangea 
Nemesia 
Euphorbia 
Angelonia 
Geranium 
Begonia 
Coral bells 
Starflower
Step 3: Select your plant containers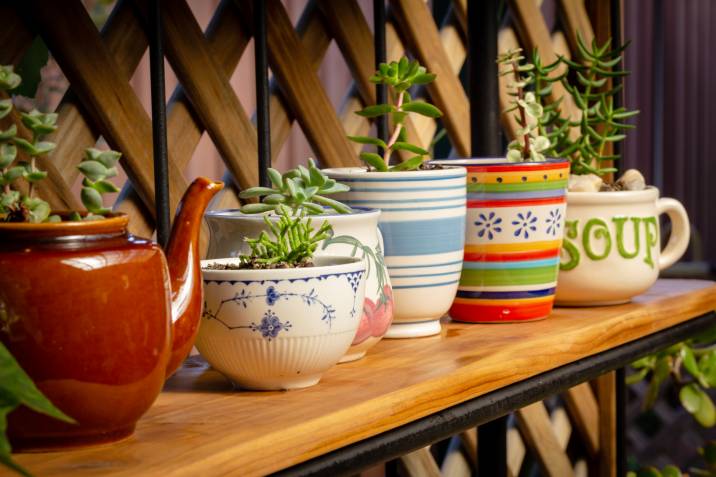 Looking for eco-friendly container ideas? You can repurpose containers you already have in the house, such as buckets, used cookie and biscuit tins, or even an old laundry basket. Just make sure to make drainage holes at the bottom of these containers, and you're good to go! 
If you want to have a more aesthetic and polished look, the different types of garden storage containers on the market include: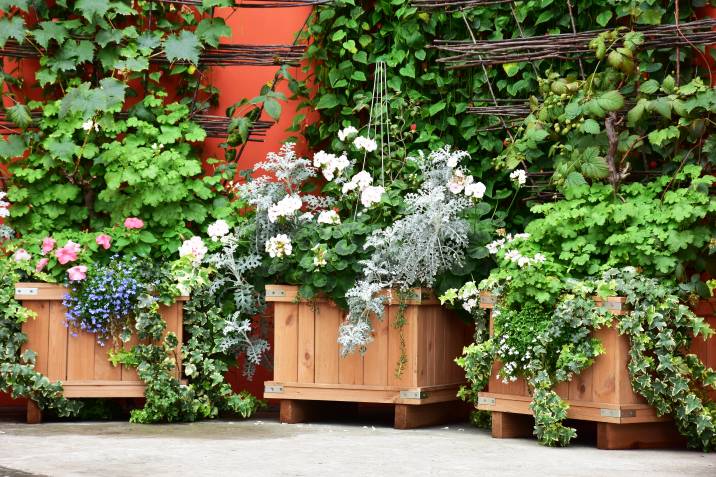 Wood is a great material for growing leafy vegetables! This material is ideal if you have allotted a slightly bigger space for your container garden, as wooden planters tend to be bigger than regular pots.
  
2. Terracotta or ceramic containers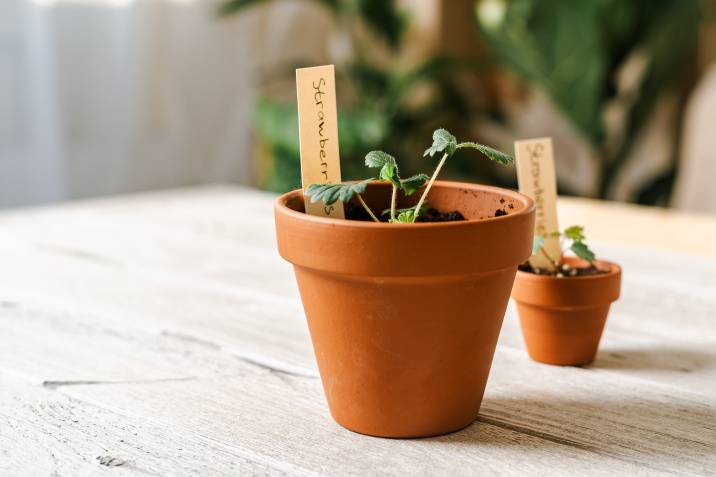 You can't go wrong with these classic pots for your garden. Terracotta and ceramic containers tend to be heavy, so make sure they have a solid base. Placing these pots on your balcony may not always be the best idea, especially since the soil becomes heavier once wet.
 
3. Plastic containers  
With plastic pots, you get to have your pick of colours and patterns. Plus, they're relatively cheaper than other containers. One thing to watch out for with plastic pots is that they heat up easily, and this could affect your plants' growth. Plastic might not be the best option if your container garden gets a lot of sunlight.
 
4. Metal containers
Metal containers are a good option because they're light and durable. But just like plastic containers, there's a chance your plants might heat up easier when growing in metal containers. You can easily remedy this by placing your metal pot in a location where it'll get some shade.


5. Hanging containers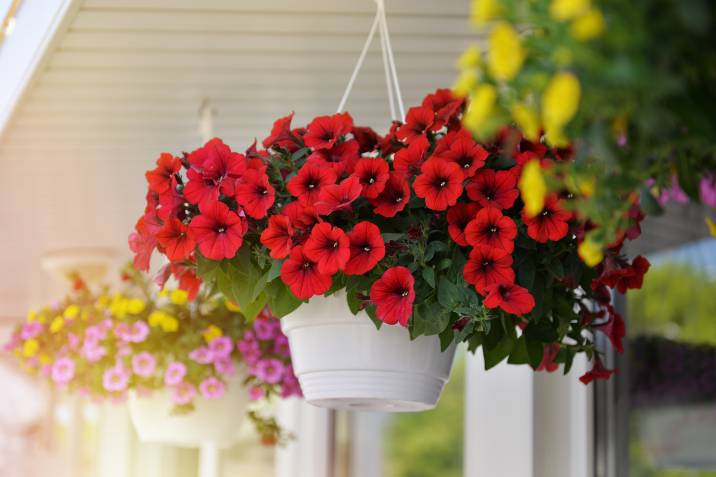 Aside from being space savers, these hanging planters will add some character to your garden! One thing to note, though: Hanging planters need to be watered more frequently because they get more exposure to the wind and sun than planters located on ground.  
Step 4: Make sure to use the right soil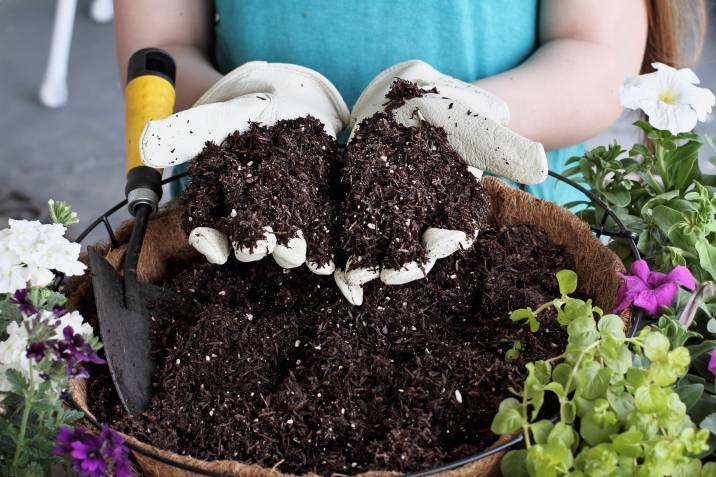 It's important not to skimp when it comes to potting soil and potting mix for your container garden. When you go to your nearest supermarket or gardening store, there will be different types of soil for varying purposes. There's potting soil for growing edible plants and vegetables, while some are mixed specifically for ornamental plants and flowers. 
Once you've decided on which plants you want to grow, it's best to do your research to find out which potting soil is best for them. 
Step 5: Be a responsible and loving plant owner
Once you've potted your plants with the best soil out there, don't forget to water and fertilise your garden regularly! Try to keep your pets away from the plants, and make sure to check your garden for signs of pests. Then, you can hire a pest control service to get rid of any garden pests.

☞ Learn more tips: Gardening for beginners 
Easy container garden ideas
Aside from mixing and matching different containers in your garden, you can actually combine two types of plants in one container! Get creative by putting different kinds of flowers, foliage, and ornamental grass together. 
Here are some lovely plant combination and container garden ideas for your inspiration:
  
1. Different species in one large planter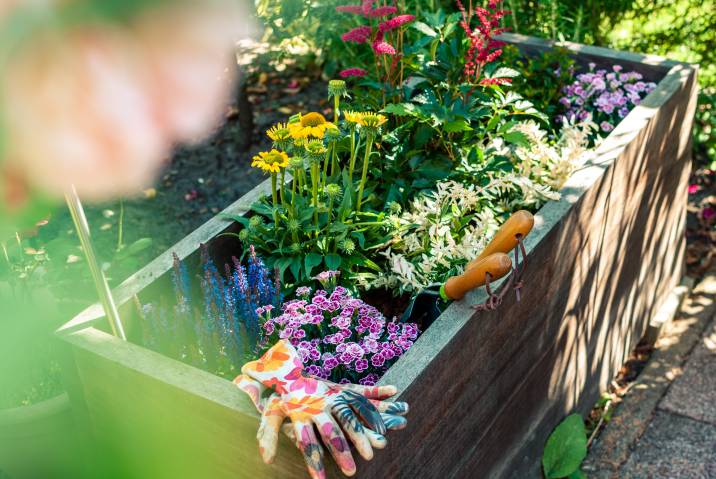 2. Several flower varieties in one pot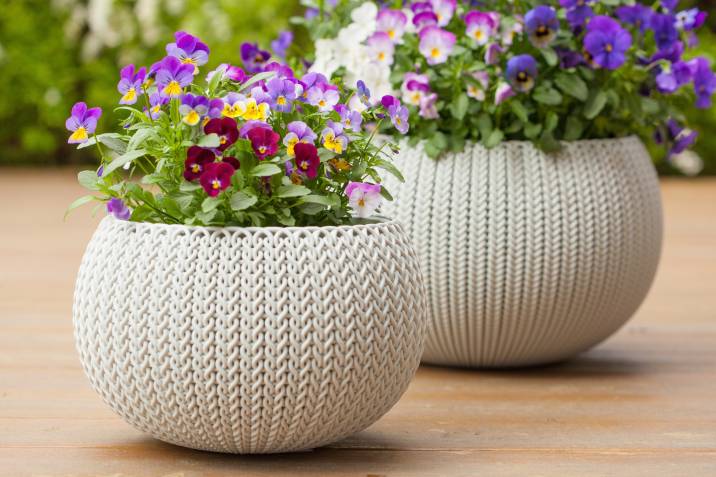 3. Container balcony garden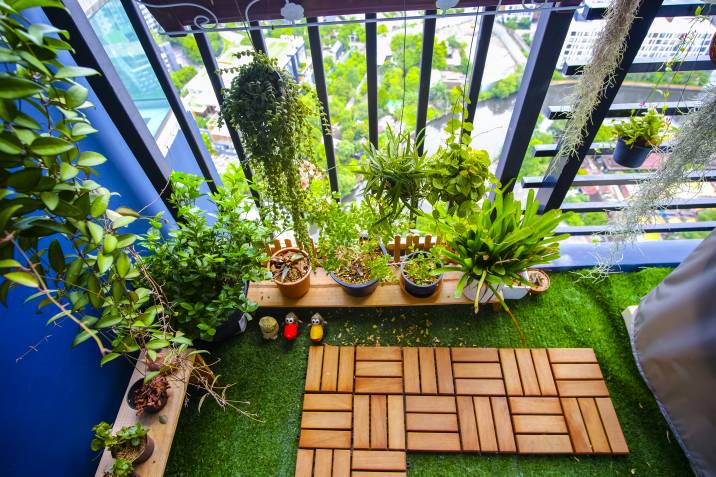 4. A spring-inspired container garden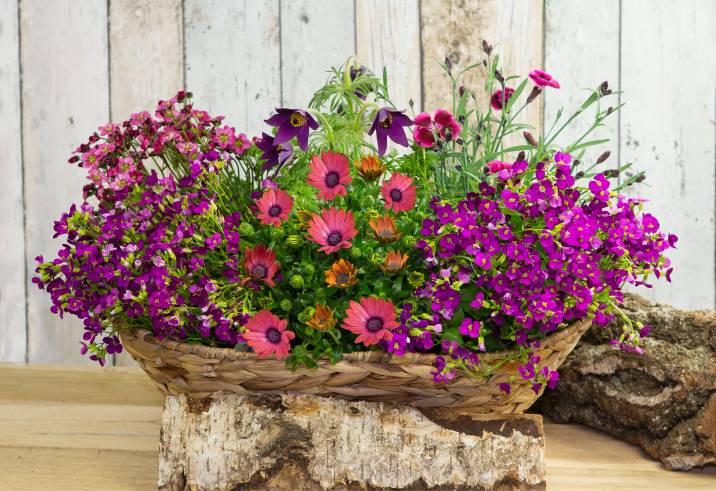 5. Quirky plant containers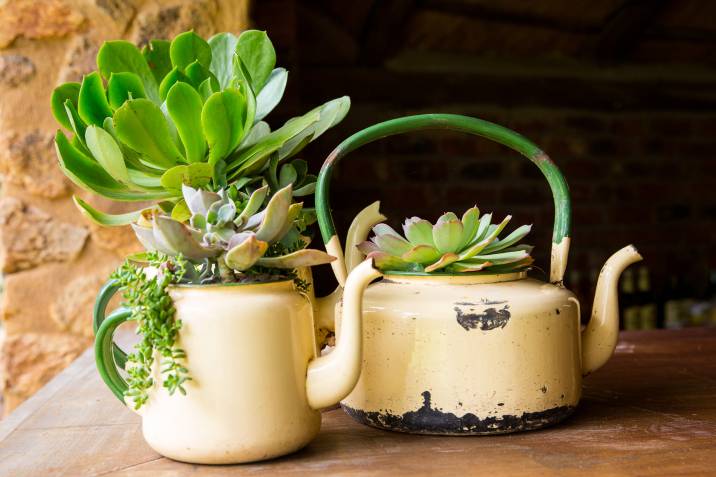 Check out this list of other quirky plant container ideas to liven up your garden. 
Need professional help with container gardening? 
If you've done everything right and are still having problems growing your plants, it's time to seek an expert's help. You can easily hire a Tasker to maintain your garden, repot your plants, or even do landscaping work. Our gardening cost guide can help you determine how much you'll need for gardening services.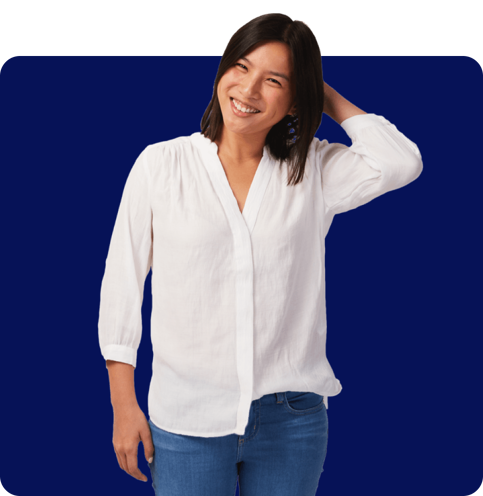 FAQs on container gardening
All plant containers should have drainage holes. If your container of choice doesn't have holes yet, you can punch some in them using a simple electric drill. To prepare your container for planting, place it in its final location to avoid having to lift a heavy pot. Fill it with good quality potting soil, water it thoroughly, and proceed to insert your plant or seed.
You can use lightweight pot fillers, such as recycled plastics, cardboard, and newspaper, if you're looking for cheap container gardening ideas. Another option is heavyweight pot fillers like broken pieces of ceramic, cinder blocks, or wood logs. When gardening, you don't need to fill the whole container with potting soil. Good quality soil can get expensive, after all.
Proper maintenance is the key to any beautiful garden. Make sure your plants get the right amount of sunlight and water. Plants that grow in containers also need regular fertiliser because they can't get nutrients from the soil – no matter how good your potting mix.
It's free and takes only a minute.