Home

/

Uni Accommodation Tips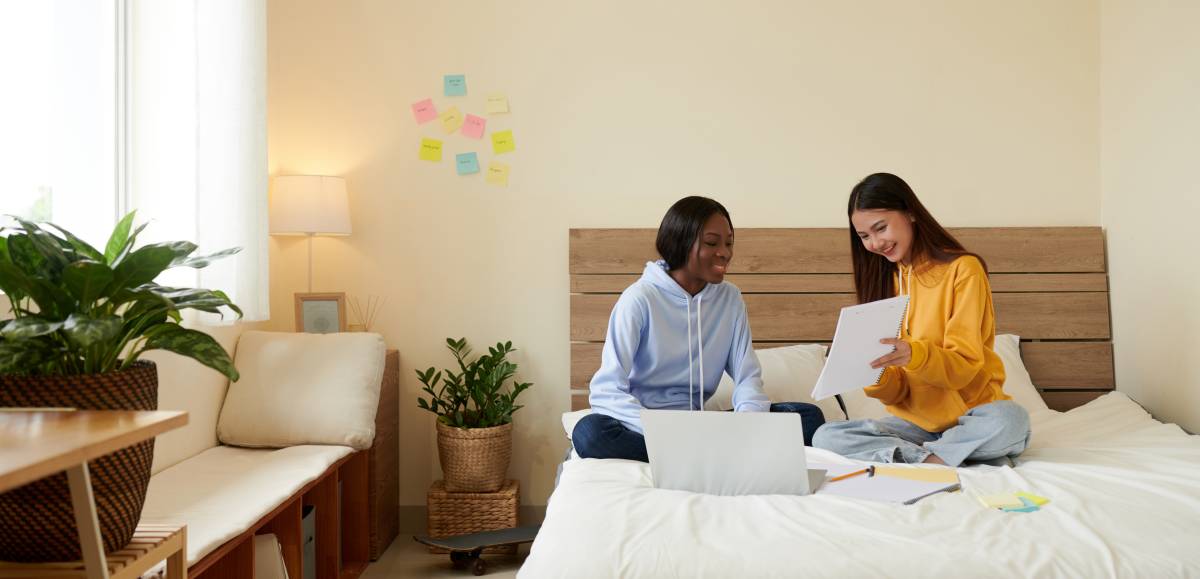 9 tips to turn your uni accommodation into a vibe
Uni life is more fun with an accommodation that fits your style. Use these tips to revamp your space with zero to low cost!
Help me clean my room
Find housekeepers, fast

Post a task with your price in mind, then get offers.

It's free and takes only a minute.

See how it works
Who says you have to settle for boring uni accommodation? You're already adjusting to a new place and maybe even a different culture, so you deserve a room that displays the vibe you want! 
Whether it's to make your room feel like home, be more conducive for studies, or have a bit more personality, the tips below should help you achieve your desired university accommodation glow-up. 
Tip 1. Do a policy check
Your accommodation's policies will limit what you can change and install in your room, so you have to know them to a T before anything else. Don't go against the rules, or save them for later when you move into a less restrictive apartment.
If you have a roommate, let them know your plan to revamp your space. Check-in with your roomie to make sure that your timing doesn't cause them any disturbance or discomfort. Who knows, they might also be inspired to freshen up their space!
Tip 2. Clean up and deodorise
Got assigned a smelly and messy room? Big yikes! If the room was unoccupied for some time before you moved in, open the windows and let the fresh air in to get rid of the musty smell. Clean up the space, light up a scented candle or set up your aroma diffuser, and make the space yours. 
You could probably deal with everything on your own, but don't hesitate to ask for your accommodation's maintenance service when needed. You could also hire someone to clean your room if you wish to save time and effort.
Tip 3. Unpack and declutter
It's impossible for your uni room to feel like home if your stuff remains in suitcases and boxes. Unpack everything and put them in the right places.
If you find items you don't need anymore, consider giving them away or storing them in a box that you can take with you on your next trip home. You could also sell them online – a good way to make money while at uni!
Tip 4. Transform your bed into a chill zone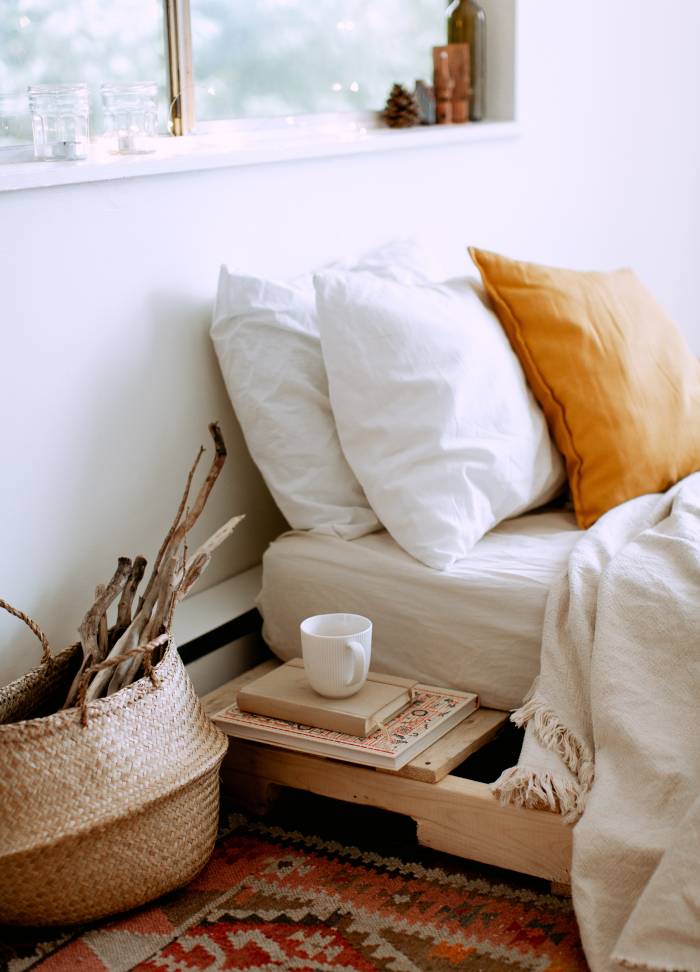 Uni life is much more manageable if you know these two things: how to study well and how to rest well. Sleep is an important part of your well-being, so it's good to invest in it!
It's great if your uni accommodation includes a free mattress, but you should still assess if it's good enough, especially if you have back problems. Also, try to squeeze into your busy schedule a few minutes to wash your bedding (or take them to a laundry shop) every week or so.
If you're into dim or coloured lights (and if your roommates don't mind), you could accessorise your space with nightlights or fairy lights that suit your style.
Repainting your room or decorating with wallpapers could also be a good idea to cover basic walls.
Tip 5. Create a study zone
Choose a spot where you can study and do schoolwork. Ideally, this area should have a desk, a chair, good lighting, sockets for your gadgets, and enough space for your books and other supplies.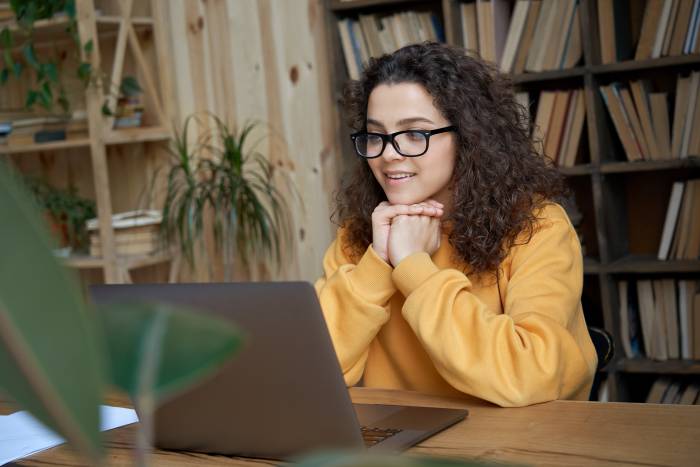 Add a few things that help you do deep work: a sticky note with a motivational quote, a coaster for your tea or coffee, or a box of your favourite study snacks.
Tip 6. Make room for your hobbies
What do you love outside of academics? Yoga? Lifting weights? Making TikTok videos? Playing musical instruments or doodling on a sketchpad?
Whatever they are, keep doing them while at uni! Displaying hobby-related stuff around your room is a surefire way to feel like you own and belong in your student room.
Tip 7. Add aesthetic accents
With Pinterest, TikTok, and Instagram, you can never run out of aesthetic ideas for your room. But don't just do whatever's trendy – go for what feels right and authentic for you.
Working on your goals (in this case, pursuing your degree or extracurriculars) becomes less stressful if you're in an environment that you actually like. So surround yourself with things that light you up, calm you down, or bring the mood that allows you to focus.
If your uni accommodation allows guests, it's also a good idea to prep for group studies and sleepovers. Throw pillows, bean bag chairs – whatever fits your style, space, and budget.
Tip 8. Make it smell nice
Scented candles and essential oils are popular for a reason. And if you already have some fave scents, using them in your student room is a great way to affect the aura around you.
Of course, this can be tricky to do with roommates who may not have the same taste as you. If using a fragrance that spreads out to the entire room isn't a great idea for you, here are some alternatives you can try:
Spray your bedding with a linen mist of your choice (the scent isn't likely to spread to your roommates' areas)

Use a scented detergent or fabric softener when doing your laundry

Use orange peels to deodorise the room every few weeks
Tip 9. Segregate trash in different bins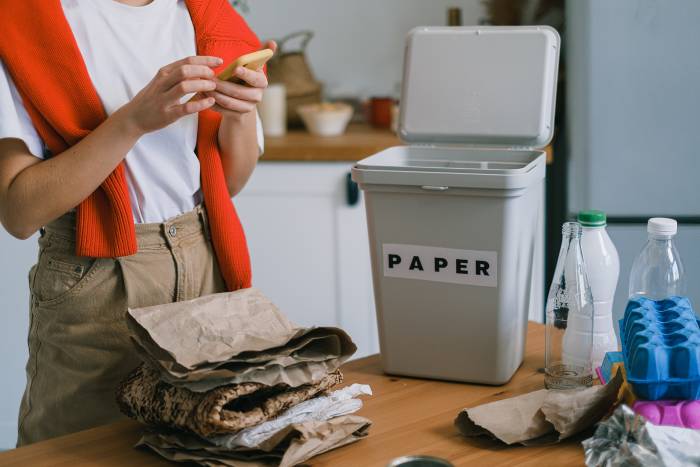 This one's rarely mentioned in videos and articles about revamping a room. However, you wouldn't want to wait until your room reeks of rubbish before taking action.
As early as now, delegate trash bins for bio and non-bio wastes. Find out the best times to take out the trash, especially food waste that could leave a stench in your room. 
If your accommodation doesn't provide trash bins, take this as a sign to buy aesthetic garbage bins (yep, they're a thing!). You could share the cost with your roommates as long as you agree on a system for garbage disposal.
Cosy up your uni accommodation
Uni life doesn't have to include a messy room. Give your university accommodation some TLC, and let it support your studies the way it should!
If you need help, sign up on Airtasker and enjoy special discounts and perks for students like you!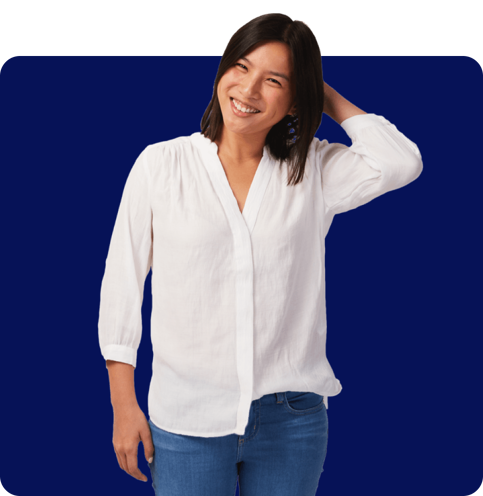 It's free and takes only a minute.