Home

/

Driveway Cleaning Cost Guide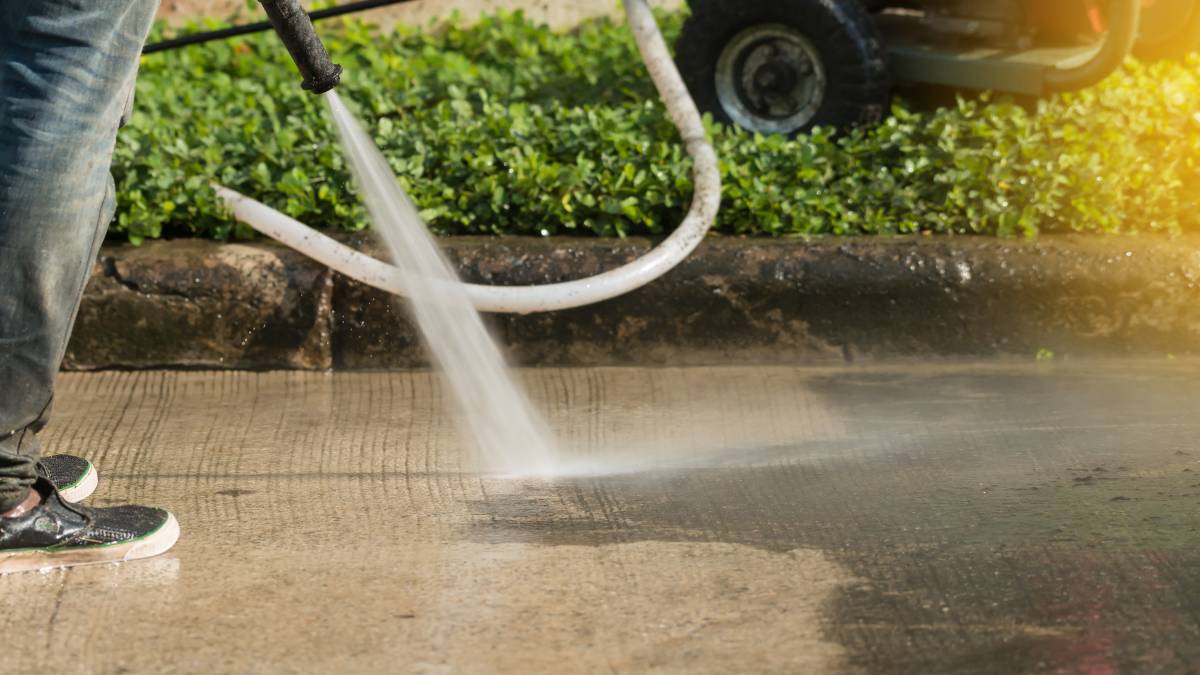 How much does driveway cleaning cost?
Get a free quote now
Post to find a price. It's free and only takes a minute.
Price guide
£200 - £400
Find driveway cleaners, fast

Post a task with your price in mind, then get offers.

It's free and takes only a minute.

See how it works
It's not hard to see how your driveway can become very dirty. It might have moss and weeds because of neglect. Prevent further damage by keeping your driveway clean. Do you know what affects the cost of cleaning and sealing a driveway?
Driveway cleaning costs per square metre typically range from £8.50 and £12.50. The cleaning process usually involves power washing, as well as sealing. These keep your driveway functioning at its best. Power washing takes four to eight hours, depending on the size of your driveway. It can take four hours for a small area, so driveway washing prices usually start at £200.
Driveway cleaning price list
| | | |
| --- | --- | --- |
| Driveway size | Time | Average cost |
| Small | 4-5 hours | £200 |
| Medium | 6-7 hours | £300 |
| Large | 7-8 hours | £400 |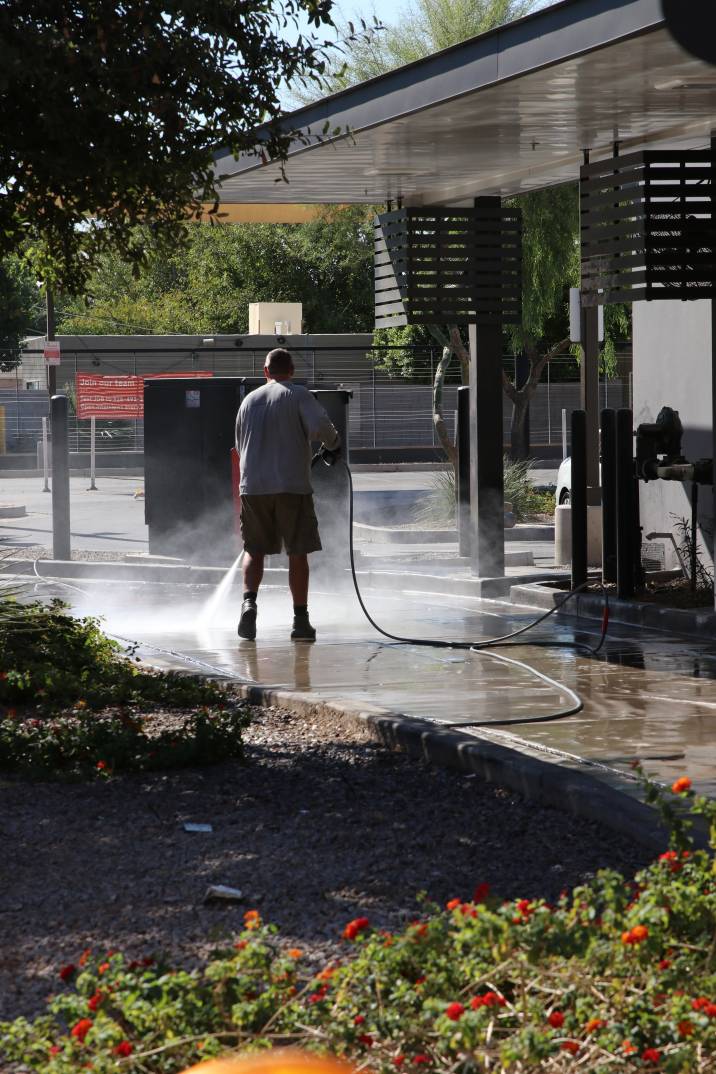 What factors affect driveway cleaning prices in the UK?
How much does it cost to get your driveway cleaned? Here are the factors determining how much it costs to clean a driveway:


Driveway size
A single driveway is usually cheaper to clean and seal. Fees will go up for bigger ones, and ease of access will also affect the total cost. Your driveway might have difficult-to-clean areas, such as a narrow passageway or curve. A small driveway costs £93 to £115 to clean.
Driveway condition
Suppose your driveway has lots of weeds or is very dirty. In that case, it will cost more time and money. On the other hand, you don't need a big budget if you regularly clean your driveway.


Resanding
Some driveways need paving or resanding because regular cleaning removes the sand foundation. And once it becomes unstable, the blocks will start moving and come off the ground.
Your location
If you live in populated cities like London, expect to pay £35 to £55 more than the homeowners in Northern England.
Driveway cleaning and sealing costs
| | | | |
| --- | --- | --- | --- |
| Job description | Job duration | Material cost | Labour cost |
| Cleaning and sealing a small-sized driveway | 5-6 hours | £100 to £130 | £170-£200 |
| Cleaning and sealing a medium-sized driveway | 6-7 hours | £120 to £150 | £190-£220 |
| Cleaning and sealing a large-sized driveway | 7-8 hours | £140 to £170 | £220-£250 |
| Cleaning only, small-sized driveway | 1-2 hours | £18 to £25 | £75 to £90 |
| Cleaning only, medium-sized driveway | 1-3 hours | £20 to £27 | £80 to £100 |
| Cleaning only, large-sized driveway | 2-3 hours | £25 to £32 | £100 to £120 |
What else can driveway cleaners do?
| | | |
| --- | --- | --- |
| Job | Description | Labour cost |
| Sealing a driveway | Prevents water penetration and prolong the life of your driveway | £200 to £300 |
| Installing a driveway gate | Adds security and beauty to your driveway | £500 to £1,000 |
| Installing new security lights | Brightens your driveway | £10 to £200 |

Reasons to have your driveway pressure cleaned
For one, it removes stubborn stains and grime and improves the appearance of your property, giving it a fresh, clean look. Second, it protects the integrity of your driveway, as algae and acidic grime can gradually erode your driveway.
Having your driveway power washed also prevents potential accidents and injuries since cracked and pitted surfaces can cause trips and falling hazards. At the same time, grime and mildew cause slipping hazards. Cleaning also reduces the likelihood of weed and moss.
What machines do professionals use for driveway cleaning?
Taskers use three machines for cleaning driveways: pressure, jet, and power washers:
Pressure washers use cold water with high pressure to clean surfaces. They get rid of buildup and surface grease. 
Power washers use hot water to clean surfaces. They are beneficial if there are a lot of stains present.
Jet washers are similar to power washers; they use hot water to clean surfaces.
What processes are involved in driveway cleaning?
Professionals might do the following things to clean your driveway:
Remove loose debris and weeds
Soak the surface with a mixture of water and detergent
Pressure wash the whole area, especially the joints
Dry the driveway for a day or two.
Put kiln-dried sand on the surface and sweep it into the joints.
Use vibrating plates to compact the sand, remove the excess sand, and use a sealant spray
Dry the area for one to four hours. 
Check the surface and re-apply the sand in missed joints.
Apply another coat of sealant.
Driveway cleaning quotes from Taskers
Overall, driveway cleaning tasks cost £120 to £200 only, depending on the size of the driveway, its current condition, and more. Talk to a Tasker and list your requirements to get a more accurate quotation.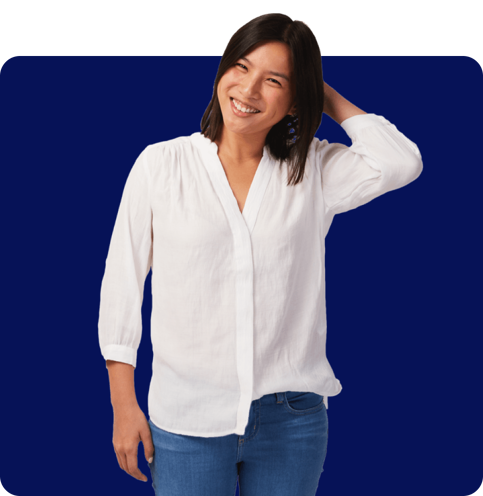 FAQs
If your driveway is generally well-maintained, you can clean it yourself. Just use a liquid designed for its paving type. Renting a pressure washer also helps, but make sure you know how to use it correctly.
Your driveway specialist should have reviews you can read and evaluate. Some specialists also have a website or a social media account where you can view their past work. Ask for a written quote and see if additional tasks such as rubbish removal are part of their services. Don't forget to ask if they have public liability insurance.
Hire a professional to do it at least once a year. Meanwhile, you can keep it tidy and clean yourself.
Do you have a concrete or brick driveway? If yes, you can power-wash your driveway since it is most likely durable. Does your driveway have loose features, such as gravel or crushed stone? Avoid pressure-washing your driveway since it can cause debris-related accidents. Seek advice from a local tradesperson if you are unsure.
It's free and takes only a minute.