Home

/

Driveway Paving Cost Guide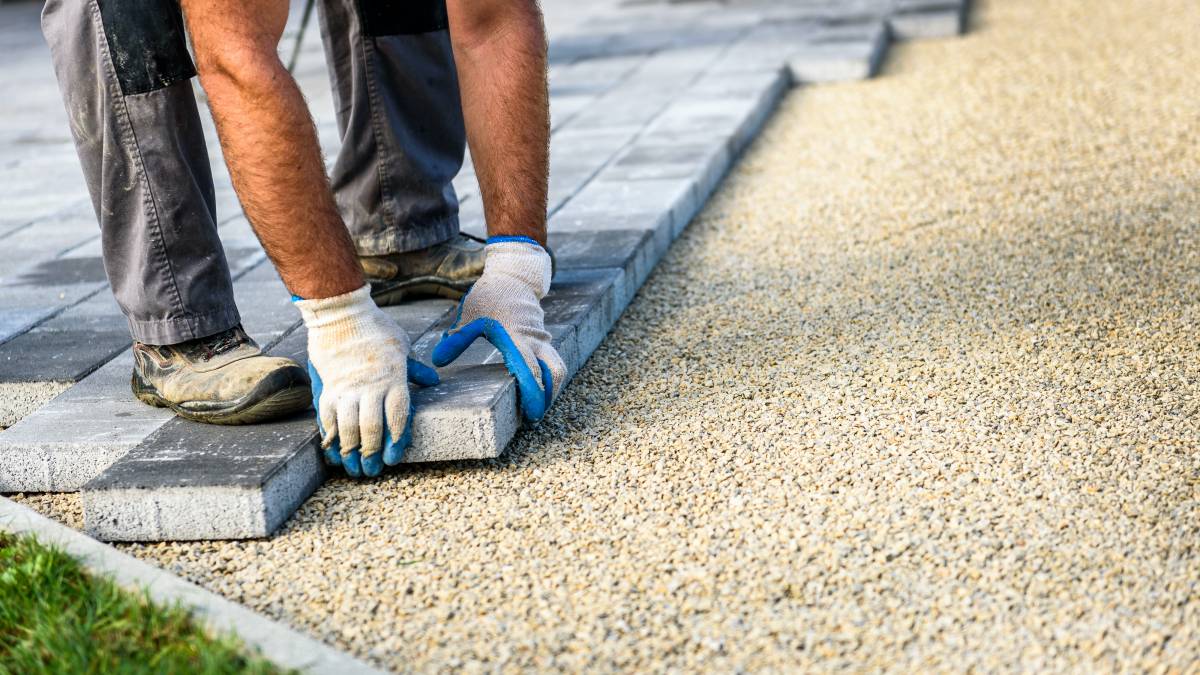 How much does it cost to pave a driveway in the UK?
Get a free quote now
Post to find a price. It's free and only takes a minute.
Price guide
£20 - £125
Find driveway pavers, fast

Post a task with your price in mind, then get offers.

It's free and takes only a minute.

See how it works
Your driveway is one of the first areas seen by visitors. To those who want to make the best impression on their guests, having a paved driveway can easily increase a home's value. Driveway paving costs range from £20 to £125, depending on several things.
If you're planning to level up your outdoor space and would like to install driveway paving, this guide will help you understand driveway paving costs in the UK and avoid surprises when hiring a professional for the job.
Price list for driveway paving
| | |
| --- | --- |
| Paving material | Price per m² |
| Block | £20 to £100 |
| Composite resin | £90 to £125 |
| Asphalt or tarmac | £45 to £75 |
| Gravel | £30 to £50 |

Types of driveway paving and their average cost
The main driveway materials in the UK are block paving, resin, asphalt or tarmac, concrete, and gravel.


1. Block
Block driveways are a popular option for driveway paving due to their versatility and ease of installation. The cost of block paving driveways ranges from £20 to £125 based on the material you use. Here's a table showing block paving driveway costs per m2:
| | |
| --- | --- |
| Block type | Price per m² |
| Concrete | £20 to £60 |
| Brick | £30 to £65 |
| Natural stone | £50 to £105 |
| Clay | £70 to £100 |
Concrete is one of the most durable materials for driveway paving. It's a good option if you're looking for something low-maintenance. Concrete paving is easy to clean and can last decades if built well. However, it can become cracked and discoloured during extreme weather conditions.
Brick is another common option for driveways due to its versatility and ease of installation. Brick paving is highly customisable in style, colour, and size and is less slippery. It's also often ready for vehicles as soon as brick paving specialists finish the job.
Whilst brick offers some benefits, it requires more upkeep since moss is more likely to grow on it. It is also at risk of misalignment and breakage during harsh weather. Still, some opt for brick paving due to its aesthetic appeal, which can easily complement your house's design.
Natural stone is another material used for paving both driveways and patios. Compared to concrete or brick, natural stones look better with time and are resilient to harsh weather conditions, erosion, and damage. However, installing natural stone paving is challenging and requires a professional. Despite this, it comes in different textures and hues, making it a great addition to your home's landscape.
Clay blocks are more challenging to install due to their limited sizes and tough, hard-to-cut material. However, they're one of the most durable options for driveway paving and are highly recommended by the Brick Development Association.
Similar to brick blocks, clay blocks are anti-slip materials. They're sustainable and less likely to fade. With these benefits, clay blocks cost the most (up to twice the price of concrete!) and are more difficult to find. 


2. Composite resin
Composite resin costs around £90 to £125 on average. Resin driveways are more expensive since they're made with new technology. They're anti-slip and permeable, helping prevent drainage issues in the long run. Despite these benefits, composite resin has fewer product regulations, and you need to research and ensure that the resin from your supplier is top-notch.
3. Asphalt
Asphalt driveway paving costs around £45 to £75 per m². It's durable, but you need a professional to lay it out well. Asphalt paving also requires occasional maintenance and resurfacing to keep it in good condition.
4. Gravel
Gravel is the most cost-effective option among all paving materials. It costs around £30 to £60 per m². It's easy to install and drains well but could get washed away through time. Gravel driveways are also prone to weed growth and potholes and are challenging to snowplough. If you're looking for a high-quality and low-maintenance option that can stand the test of time, other paving materials might work better for you.
What factors affect the cost of driveway paving in the UK?
Many things determine driveway paving costs. This section will provide a clearer picture of the average cost of paving a driveway in the UK.
Driveway size
The average cost of having a driveway paved increases based on the size of the surface. This is because the longer and wider the driveway, the longer it will take to finish. More materials will also be needed to accomplish the job, resulting in higher costs.
Paving design
The design or complexity of the driveway also affects paving costs. Some designs, such as herringbone and basketweave, are more expensive than simple ones. Squarish or rectangular materials are more complex than curved ones since they need to be polished and trimmed to fit the space. This might cause chipping or cracking and affect overall driveway durability.
Land preparation
How much it costs to pave a driveway will also depend on the current condition of the area. Professionals need to check if the driveway is of high quality and will stand the test of time.
The first few steps include marking out the project's scope, removing and disposing of debris such as stones, rubble, and garden waste, preparing the land through digging, and spreading the base before levelling it out. In some cases, an extra base is needed to help prevent the growth of weeds. This costs around £5 to £12 per m².
Reasons to choose professional driveway paving
It helps beautify your house and adds value to your property. 
During harsh weather conditions, well-built paving with a sound drainage system helps protect your home from flooding or erosion and keeps away mud and sinkholes. 
It costs less than renting out parking slots.
Post a task for driveway paving
Whilst you might be familiar with the basic steps of driveway paving, like preparing, measuring, and laying out materials, you can skip the hassle and seek the help of a professional. Airtasker can connect you to someone who can lay out the paving for you. If you're planning to install a resin-bound driveway or repair existing paving, a Tasker can do the job well. Simply post a task on our platform, set your budget, and then prepare to receive offers.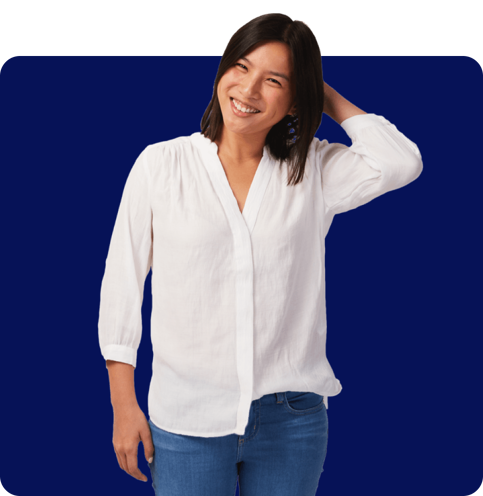 FAQs
Planning permission isn't needed for paving that's less than 5 m² and uses impermeable material. Otherwise, it's best to consult your local council or government website.
Maintenance for your newly paved driveway depends on the material that you used. Concrete paving only requires occasional washing to keep it in its best condition. Resin, brick, or clay paving is prone to moss growth, so you need to clean it from time to time. Other materials, like asphalt and gravel, could get washed out and need resurfacing after a few years.
It's free and takes only a minute.