Home

/

Tile and Grout Cleaning Cost Guide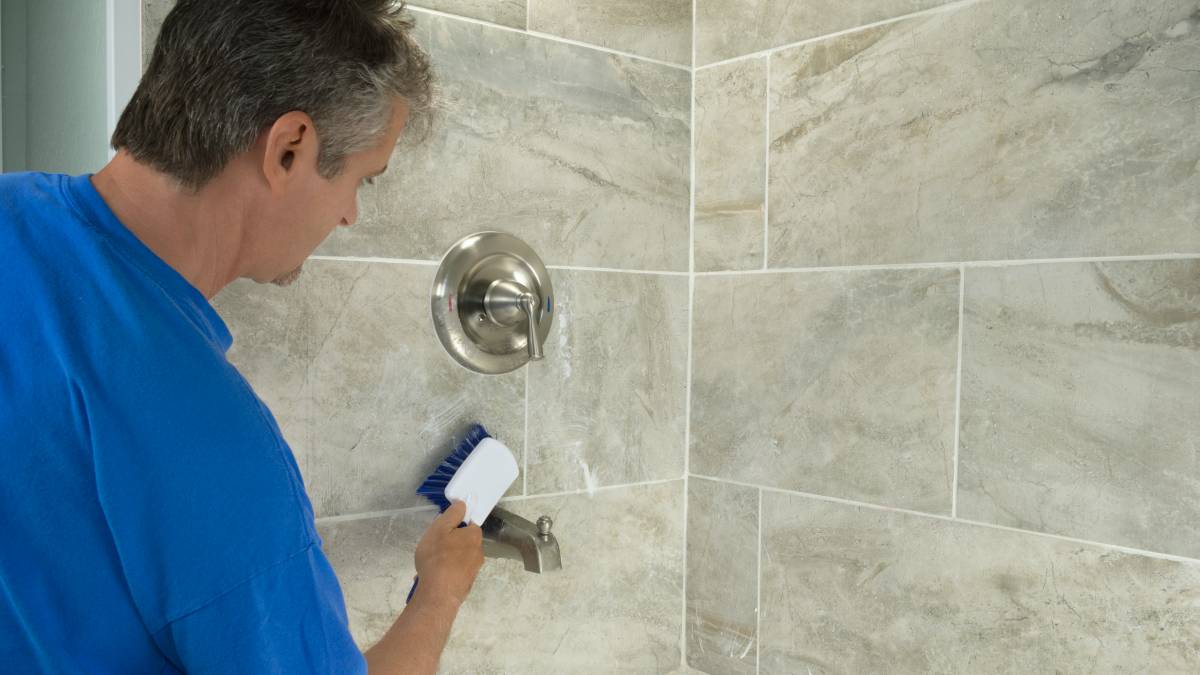 How much does tile cleaning cost?
Get a free quote now
Post to find a price. It's free and only takes a minute.
Average prices
£55 - £220
Find tile & grout cleaners, fast

Post a task with your price in mind, then get offers.

It's free and takes only a minute.

See how it works
Tiles become dull and stained over time, which cannot be easily cleaned. Professional tile cleaning can restore your tiles and make them look new.
You may be curious about how much tile cleaning costs in your local area. It's a good idea to familiarise yourself with the cost of tile and grout cleaning to be sure that you are getting a good deal. 
Average tile and grout cleaning costs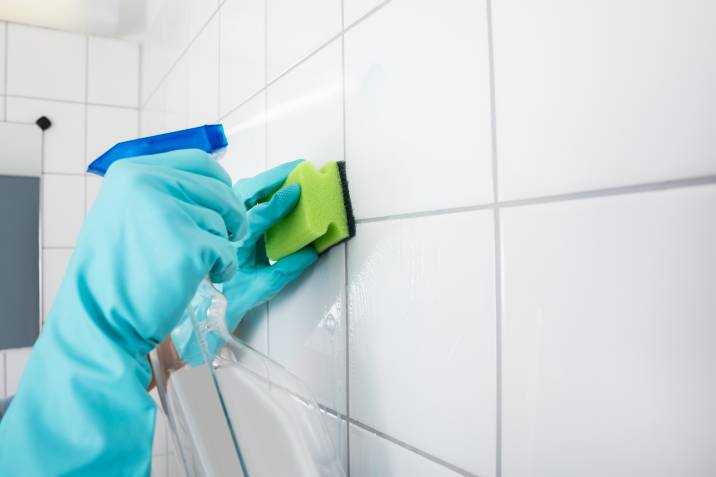 You can expect to pay an average of £35 to £100 per job for tile and grout cleaning services. The average tile and grout cleaning rates depend on whether you are hiring a self-employed individual, or they are working for an agency. Full-time rates will not usually apply, as you will only need the tile cleaner to come in for a one-off job. You may enter a contractual agreement for a few hours every week or once a month.
If your tile cleaner is self-employed, they will charge you higher rates as they need to pay for their tax, buy cleaning supplies, incur travel costs and cover their insurance. 
Tile and grout cleaning price list
Tile cleaning prices depend on the house, the area to be covered, and how much work is involved. We have reviewed our recent tile and grout cleaning jobs posted in the marketplace to give you an idea about their price guides.                                        
| | |
| --- | --- |
| Service | Price |
| Grout and bathroom tile cleaning  | £60 to £120 |
| House floor/tile cleaning  | £120 to £240+ |
| Grout & Carpet cleaning    | £175 to £200 |
| Balcony tile cleaning   | £30 to £50 |
| Kitchen tile cleaning                                            | £45 to £110+ |
What factors affect tile cleaning costs for your home?
There are numerous factors that can increase or decrease the average tile cleaning costs for you:
How much area needs to be covered?

How many broken or loose tiles need to be fixed.

How many bedrooms and bathrooms are there in your home?

Do you require extensive cleaning or standard cleaning?

Will the job take a few minutes or require a whole day to finish?

Is the area accessible, or does it require moving things around?

Where are you located?

Do you require tile and grout cleaning during weekdays or on the weekend? 
If tile cleaning doesn't work and you want to give your space a new look, consider getting new tiles. Find out how much tile flooring costs and determine if this fits your budget. 
Do I need to hire a tile cleaner?
You may spend hours trying to get dirt and muck out of your tiles without satisfactory results, or you can save the back-breaking work for a professional tile and stain cleaner. 
Here are four reasons why you should consider hiring one: 
A professional can complete a tricky job more quickly than you since he or she will have suitable cleaning agents and tools.

The area you want to clean is too big for one person to do alone.

The stains on your tiles cannot be cleaned no matter how hard you try. 

There is a lot of grout in the tiles, which you cannot clean by yourself.
There are a few other reasons for hiring a tile cleaner, but generally, hiring a professional can help finish the job quickly with minimum effort on your end.
What are the standard tile cleaning services?
When you hire a professional tile cleaner, a standard service will take 45 to 90 minutes to clean a 250 sq. ft room. The standard tile cleaning services depend on different factors but may include:
A preliminary estimate of the entire job after measurements are taken for each room.

A thorough inspection of the entire area to check for loose tiles and grout.

Removing lightweight furnishings if not already done.

Applying sealant on loose tiles and grout if needed.

Applying a high-strength detergent; paying close attention to stained patches and grout lines.

Rinsing the floors with a high-pressure washer.

Polishing the tiles after they have dried with a cloth to smooth out the joints to leave a pristine finish.

Application of sealant if required. 
Jobs you may give to your tile cleaner
If you are looking for an extra pair of hands to help you clean your home, you do not have to stick to standard tile cleaning services. You can negotiate with the tile cleaner for any other jobs you may require for an extra fee, such as 
Wiping stains off the walls and fixtures.

Repair and restore loose tiles.

Grout line sealing and polishing the tiles for a sparkly finish.

Sanitising floors and eliminating foul odour from tiles and grout.

Cleaning the front or backyard floors.

Cleaning your roof tiles; most cleaners might not accept this job.

Removing marks from your garage floor and door. 
What kind of services won't a tile cleaner do?
A tile cleaner will not perform any renovation, maintenance, or house cleaning tasks like painting, decorating, plumbing, gardening, or cooking. Some tile cleaners may be flexible, but generally, you will need to hire a handyman, plumber, gardener, or cook to perform such tasks.
When posting your job, you may want to specify that you want one person to do all the tasks. This makes it easier to find one person willing to take on all the tasks for a reasonable price.
Getting ready to hire a tile and grout cleaning service
Now that you have an idea of tile and grout cleaning prices, It's time to bring back the beauty of your tiles. Let's get started! Here are the things you'll need to prepare for your tile cleaning listing. Explain what task you need to be done and post your listing!
Here are some things to include in your listing:
Location 

Time

Budget

Size of the property
Be clear with your job requirements, so you can find the right person to help with your tile and grout cleaning. Once you have an offer, all you have to do is wait for them to come to your home and start cleaning!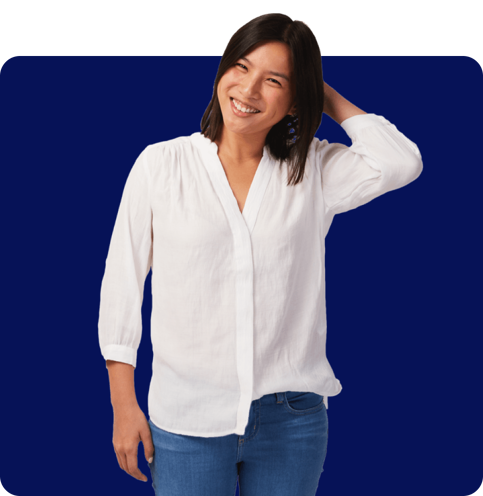 Frequently asked questions
It depends on how heavily the area is being used in your house. How many pets or children you have. Some homes may require tile and grout cleaning once every 12-18 months whereas other homes may require it every 4 months or so.
Tiles and floors start to become dull and stained with time; only professional cleaning can restore your floors to its original shine.
A fair price can only be quoted once a professional has assessed how much restoration is required. If only a few tiles have come loose, a tile cleaner should charge a few dollars on top of the contracted rate. However, if extensive restoration is required, you can expect to pay for the sealant quantity applied and a number of hours it takes to finish the task.
Wall and floor tiles have different costs because the size of the area floor tiles cover is usually much more. Some house cleaning services will clean your bathroom and kitchen tiles for an extra fee which turns out to be cheaper than hiring a tile cleaner alone. The average tile cleaning rates are £15-£25/m2.
Yes, cleaning costs will be more for larger homes or houses that are split on different floors. The cleaner will also charge a higher amount if you live in the city with limited parking space. However, if you get your tiles cleaned on a regular basis, your cleaner will be happy to give you a discount.
It's free and takes only a minute.