Home

/

Upholstery Cleaning Cost Guide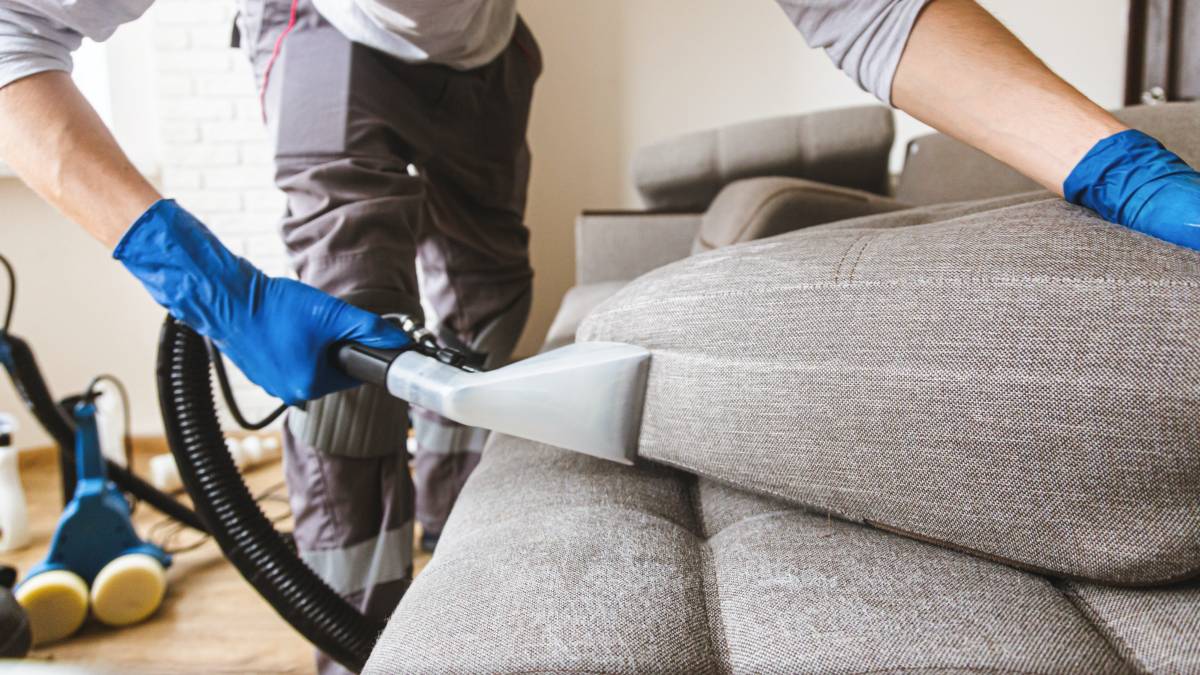 How much does upholstery cleaning cost?
Get a free quote now
Post to find a price. It's free and only takes a minute.
Price guide
£10 - £100
Find upholstery cleaners, fast

Post a task with your price in mind, then get offers.

It's free and takes only a minute.

See how it works
How much did you spend to acquire your upholstery? For sure, you have invested your hard-earned money to be able to relax on a comfortable sofa at the end of a tiring day. Keep it maintained to save money in the long run!
Upholstery cleaning costs in the UK range from £40 to £155, depending on furniture type, size, material, cleaning type, number of pieces, and location. Cleaning ensures that the upholstery you love can provide your much-needed comfort. Proper maintenance will also keep it looking good, its colours bright, and the textures desirable. If neglected, it will wear out sooner than you think.
Freshly maintained upholstery also significantly contributes to your overall health, as neglected ones often have stains, grime, and hard-to-eliminate odours. If you have beloved pets at home, your upholstery collects pollutants, grows moulds, and breeds bacteria and pathogens you may not even see at first glance. 
With all the reasons enumerated above, it's evident that booking an upholstery cleaning service should be added to your priority list. Specialised upholstery cleaning services apply tried and tested techniques and cleaning solutions to remove deep-seated stains, dirt, and debris in the upholstery. Read this guide to get an idea of upholstery cleaning prices in the UK. 
Cost of different types of upholstery cleaning services
There are two main types of upholstery cleaning. If you only need to remove stains, then a dry clean is probably a good choice. However, if you want to use hot steam on old upholstery that has collected dirt, dust, debris, and stains over the years, especially if you have pets, then steam cleaning is the best option. To help you decide, the table below compares the two processes.
Dry clean

Steam clean

To dry clean upholstery, expert upholstery cleaners first conduct a pre-treatment process wherein they treat stains with special cleaning solutions.




After this, they apply a dry solvent to the pre-treated areas to prepare them for the actual use of the cleaning machine.




The automatic machine has rotating brushes that help remove stains, debris, and dirt.

If you want to bring your old upholstery back closer to its original look, steam cleaning helps you do that.




To do the process of steam cleaning, the expert cleaner vacuums and sprays a professional cleaning fluid. Cleaner then applies high-temperature steam so that the deep-seated dirt is loosened and dissolved. This results in a cleaner, brighter, and more vibrant fabric colour.

Armchair - starts at £40

2-seater sofa - starts at £60

3-seater sofa - starts at £80

Office Chair - starts at £10

Dining chairs - ranges at around £7 to £10

Armchair - starts at£15

2-seater sofa - starts at £35

3 seater sofa - starts at £45
What are the factors that affect the cost of upholstery cleaning?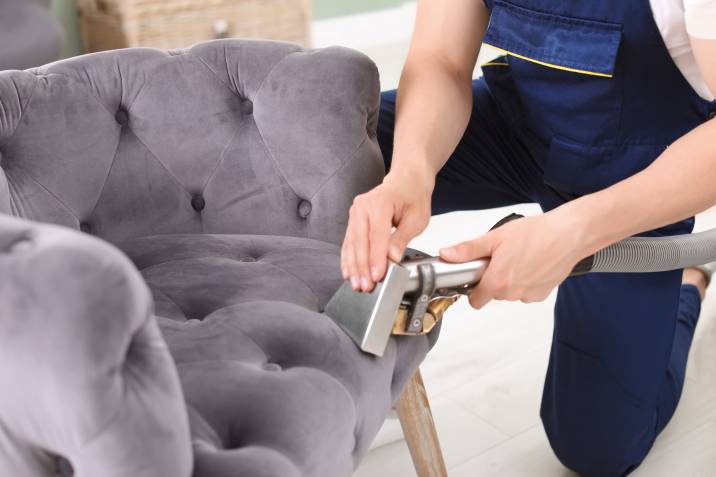 The average price of upholstery cleaning depends on various factors. If you are going to DIY the cleaning process, consider these factors in deciding which kind of cleaning process and cleaning fluids you are going to use. But if you want to save time and decide to hire a professional cleaner instead, some cleaning companies might ask you about the material and age of your upholstery to give you an appropriate price.
Number of pieces to clean
How many items are you planning to clean? Single-chair upholstery cleaning costs usually start at around £15. However, some cleaning companies sometimes offer bundle deals depending on how much upholstery you'll have cleaned.
Furniture type and size
What type of furniture do you want to clean? Is it an L-shaped sofa? A dining chair? An accent chair? The size and type primarily affect upholstery cleaning costs near you. Usually, 2-seater sofas are cheaper than the bigger ones, which can go as high as £100. Sofa cleaning prices differ from smaller pieces like an office chair or dining chair, which only cost around £10 to £15 each.
Location
In major cities such as London, a 2-seater sofa cleaning costs around £35 for steam cleaning, while £62 to £68 for dry cleaning. Some cleaners will also charge transportation costs, depending on your location.
Upholstery material
Some professional cleaning companies charge extra depending on how delicate or specialist a fabric is on an upholstery. This is because some materials require specially-made cleaning solutions or equipment to clean their surfaces safely.
Steam cleaning a couch or sofa ranges between £35  and £55, while dry cleaning costs £60 - £100. On the other hand, cleaning a leather sofa costs around £40 to £50. 
Upholstery age
Is your upholstery a vintage family heirloom? When was the last time you had it cleaned? These factors may affect the kind of cleaning process required for your upholstery. Older furniture will need a very careful approach to cleaning as modern chemical mixtures can damage some finishes, metals, and lacquer. You may advise your cleaner about these factors to get an accurate quotation.
DIY upholstery cleaning vs hiring a professional
You can DIY the whole upholstery cleaning process. But if you want to save time and make sure that the whole process will be fuss-free and mistake-free, consider hiring a Tasker. They are trained to clean specific types of upholstery. Hiring a Tasker also is the most convenient, most cost-effective, and most time-saving choice. Otherwise:
You'll need to spend on your own cleaning products. It's also important to research first if it's suitable for the material of your upholstery. You may also check the reviews to make more informed decisions. Also, a 500ml bottle of cleaning fluid costs around £10.
You must consider how much upholstery you are planning to clean. The volume of furniture upholstery greatly affects the number of cleaning fluid bottles that you need to buy. You may also need to reconsider if you have multiple materials of upholstery to clean because this usually requires different types of cleaning fluids. Large surfaces take more time to clean, too.
You may need to purchase special equipment for it. Determine the age of your upholstery. How thick is the dirt and grimes on its surface? It also matters when is the last time you had it cleaned. For deep cleaning, you may need to purchase spot cleaning machines perfect for the job. These machines can cost around £79 to £149, depending on the technological features it has.
Upholstery cleaning quotes from Taskers
For upholstery cleaning, you can start getting price quotes from Taskers. Post a task and provide the details for the upholstery cleaning service you need. 
Tasks that require a one-time cleaning project can start at £35 to £200 per project, depending on the location and inclusions. For a more accurate quotation on upholstery cleaning costs, you may talk to a Tasker and provide the details of your project requirements.
Save time and make sure that your most-loved furniture piece - the one that provides you comfort and relaxation - is in good hands. To get an accurate quote for an upholstery service, put up a task now and connect with a reliable Tasker in minutes! It's a fuss-free, convenient, and cost-effective choice.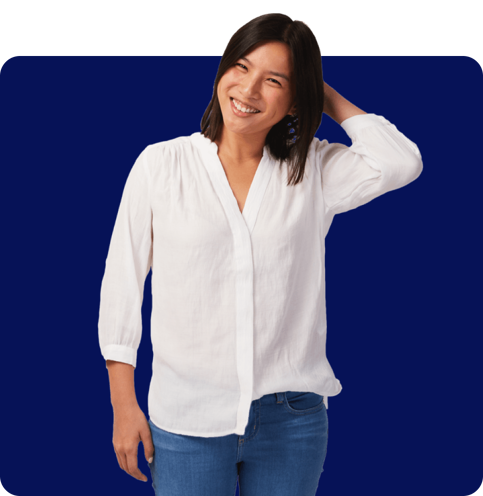 FAQs on upholstery cleaning
Keep in mind to research first before hiring. Don't just hire the first person you call. Collect at least three quotes and check the reviews, ask for references. You can also ask them about their expertise - what types of upholstery do they work on the most often?
Since you are at it, you can also ask a professional cleaner to clean your rugs and curtains. Steam cleaning full-length curtains usually start at £35 per set, while half-length curtains cost start at £30 per set.
How often should I have my upholstery cleaned?
Cleaning may require an additional charge if odour and stains are very heavy and hard to remove - such as spilt drinks, pet urine, oily substances, and grease. Some upholstery cleaning companies also offer special repair services. You can have the wood, leather or fabrics repaired while they are at your place for the cleaning. An additional cost is required for a small repair as an additional service on top of the cleaning. You can also opt to request a protective solution. This protective coating will help keep your furniture clean for longer.
It's free and takes only a minute.