Home

/

Curtain Cleaning Cost Guide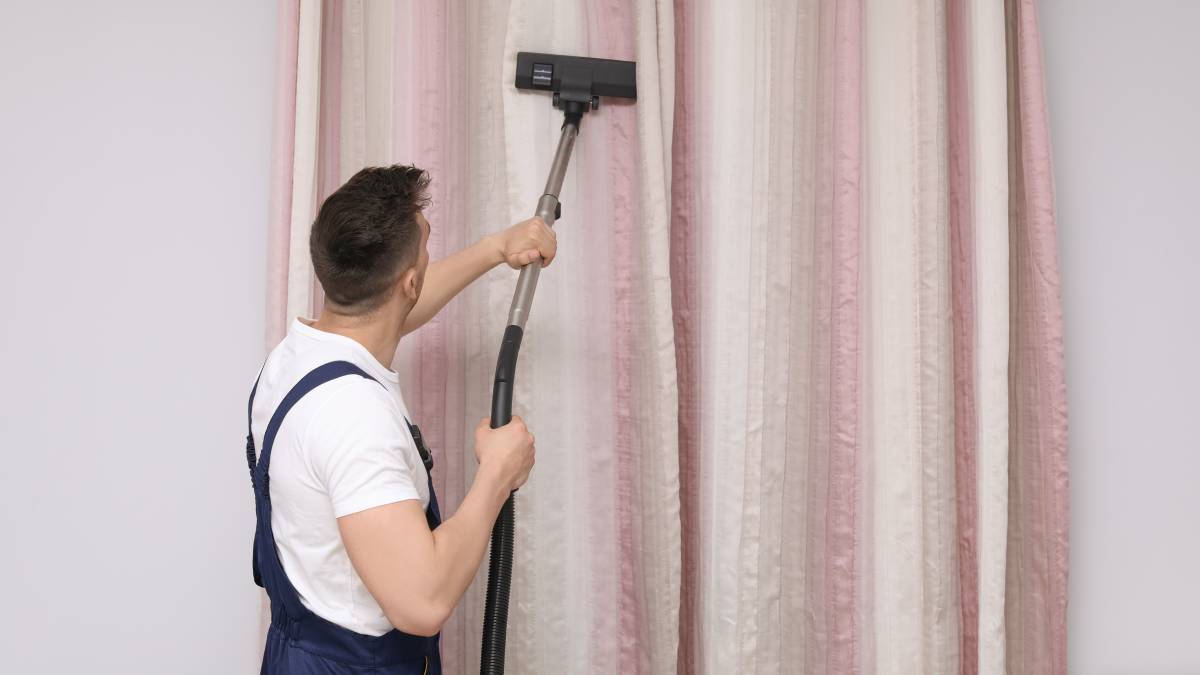 What is the cost of dry cleaning curtains?
Get a free quote now
Post to find a price. It's free and only takes a minute.
Price guide
£3 - £14
Find curtain cleaners, fast

Post a task with your price in mind, then get offers.

It's free and takes only a minute.

See how it works
Curtains are an essential part of the house. For some, it only serves as a piece of material that gives your house a homely aesthetic, a fresher way to welcome your visitors. But it is more than that. It keeps the heat and light out of the room, it keeps the bedroom cool during hot summer days, and it gives your family the privacy you need.
The importance of curtains is often overlooked, that is why you have to maintain their cleanliness as we use it more often than we know. Dry cleaning the curtains is one of the ways to keep it dust-free. Doing it on your own may be a little overwhelming as they can be heavy and are usually hung higher in the house. Dry cleaning can lessen the stress on your part, so we have prepared a price list to let you know how much curtain dry cleaning costs in the UK. 
When dry cleaning curtains, prices in the UK are usually charged per square metre, but not ruling out other factors that may affect the prices. The range of curtain cleaning prices starts at £3 per sqm to as much as £14 per sqm.  
Factors that impact curtain dry cleaning prices
There are different ways that the average cost of dry cleaning curtains can increase. Most dry cleaning services charge per square metre. However, others will take into account the weight, height, material, whether it is lined, unlined, blackout or heavy lined, and your location.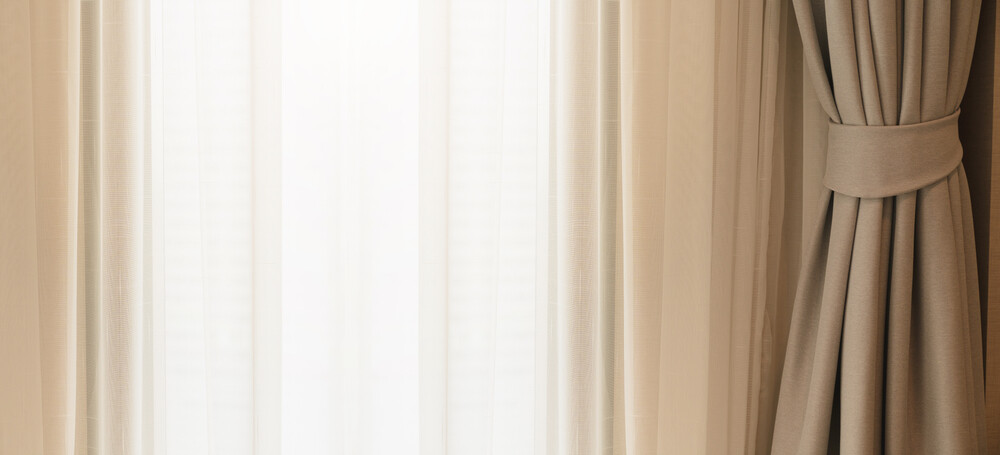 1. Width and height 
The wider and longer your curtains are, the higher the price. The usual average cost for dry cleaning services is measured per square metre. To know your curtain's measurement, take the height x width in metres, multiply both to get your total square metre (e.g. 1.72 metres x 3.04 metres = 5.24 sqm). There might be some services that charge per weight, but this does not happen often. 
2. Material
There are four kinds of materials usually used as curtains: Silk, linen, cotton, and polyester. To make sure it is handled well, it is important to have your dry cleaner check the fabric.
Silk. The cost to dry clean silk curtains is usually higher than the rest as a special method, and careful handling is required. You might spend around £80 to £120 per set.
Linen. Linen curtains can easily accumulate dirt. That is why it is important to keep your surroundings clean when using this type of curtain. The price for linen dry cleaning ranges from £70 to £105.
Cotton. This might be one of the low-maintenance types of material but still needs careful handling as it also tends to shrink. Prepare an amount of £65 to £95 per set for cotton curtains.
Polyester. This is almost the same with cotton, as it only needs minimal maintenance with the same price range of £65 to £95.
3. Lined or unlined
This is one of the main things that causes the difference in the dry cleaning curtains price list. A lined curtain comes with an extra layer of fabric. It also means that it has more protection against sunlight and can keep the temperature inside the room. Unlined curtains, on the other hand, are lightweight and are better to use during the summer days. The difference in the price between the two ranges from £0.90 to £3 per square metre.
4. Location
Dry cleaning services can offer in-home or in-store services. A few come with an additional fee if you ask them to take down your curtains for you. You might be able to save a few pounds if you choose to bring it to their physical store. Some stores offer free delivery when you reach a certain amount.  
How much does curtain dry cleaning cost?
We compiled UK prices on how much to dry clean curtains, so you know how much to prepare. We divided the type of curtains into four: unlined, lined, heavy lined, which has an additional light layer, and blackout curtains that are tightly knitted, made so no light can pass through. You may find some stores measuring your curtains per kilogram or per set, but most of the time, they are measured per square metre. 
See the table below for price reference:
| | | |
| --- | --- | --- |
| Item | Unit | Average cost per sqm |
| Unlined | Per square metre | £3.5 to £5.6 |
| Lined | Per square metre | £4.25 to £6 |
| Heavy lined | Per square metre | £4.75 to £12 |
| Blackout | Per square metre | Starts at £14 |
Benefits of curtain dry cleaning
Services such as dry cleaning have been popular in helping people do the dirty job. Dry cleaning can give you benefits that a DIY cleaning can't. Curtains are made of different varieties of fabrics, each needing a different kind of handling. Here are a few reasons why you should choose to dry clean your curtains:
It improves your health. Most of our things at home accumulate dirt, dust, or pollen. Curtains are not an exemption, and worse, build-up in curtains is not noticeable. If you or your family member suffers from allergic rhinitis, it will be a great relief to your nose to remove the dirt that is just hanging by your window every day. Moulds can also start forming on your fabric, which might reduce lung function and cause chronic health problems. 
It removes stains and odours.
Avoids depreciation of the quality of your curtain.
It is convenient as it includes zero to minimal effort from you. You can use Airtasker to help you find the dry cleaning service you need with an affordable quotation.
What are the different kinds of curtain cleaning services?
Depending on your budget, homeowners can opt to DIY dry clean their curtains, hire a dry cleaning service or get professional on-site cleaners. It is strongly advisable to always go with the professionals as these people are guided by the Health and Safety Executive for a healthy and safe dry cleaning service for business owners.
DIY cleaning. This is your cheapest option as it gives you the freedom to do it anytime, and it only requires effort on your part. You may ask for help from your housekeeper if you have one. However, getting the items from a higher reach might result in serious injuries. If you have little to zero knowledge of your fabric, it might not produce the result you want, and worse, it might bleed, and some spots may not be thoroughly cleaned.
Professional on-site cleaners. You may opt to hire someone to clean and help you with your curtains. Some dry cleaning services can also send people over to your place to clean your curtains without taking them out of their place. This, however, might be more costly and would require you to be home during the service. While you are waiting for your curtains to be cleaned, it might be better to include having your furniture deep cleaned as well in order to hit two birds with one stone.
Dry cleaning service. This service produces better results and a wide range of options for the price. This is also done by professionals who know about your fabric. It reserves the quality of your item and prevents it from shrinking. It is important to choose a reputable dry cleaner, as the quality of your curtain depends on them. Put up a task on Airtasker and connect with reliable Taskers offering curtain dry cleaning services near you.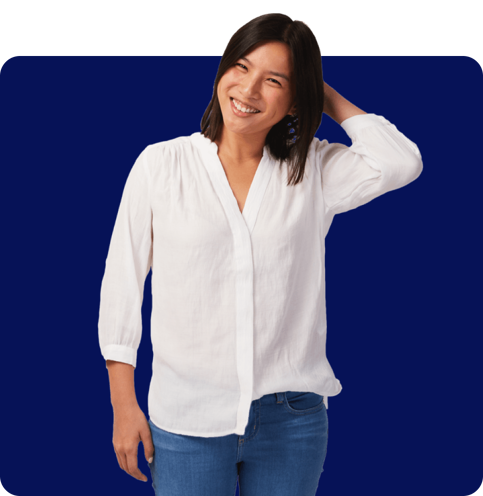 FAQs
This depends on how fast your curtains accumulate dirt. Typically, curtains should be washed every 3-6 months. If someone in your house has allergies, smoke, or if you have a pet, regular changing and dry cleaning of curtains are recommended.
Depending on the number of your curtains and how dirty it is, dry cleaning service takes 2-4 working days to finish the work.
Maintaining the quality of your curtains after dry cleaning them is not easy, but something you must do. As simple as using a lint roller in taking off accumulated dust can help improve its quality. A good humidifier can help air circulation and, in turn, can prevent forming of moulds.
In-home cleaning service is when the cleaners work on your premises. They don't usually take your curtains down anymore, but it involves 1-3 persons doing the work. They can also finish it on the same day. In a dry cleaning service, you take down your curtains and bring them to the store. This might take 3-5 working days before you can pick them up.
It's free and takes only a minute.