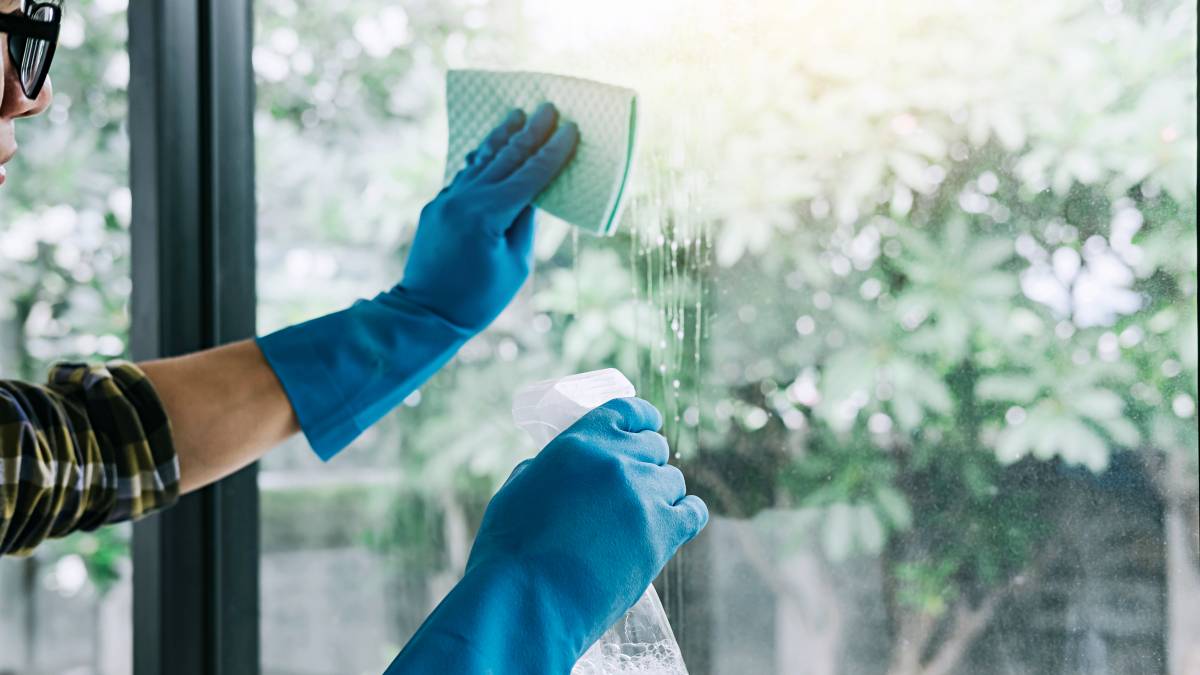 How to price cleaning jobs
Maximising your earnings as a residential or commercial cleaner
Join Airtasker
Are you new to the cleaning business? Then it's time to know how to fairly and accurately price your services. Whether you want to know how much carpet cleaning should cost or if you should charge per square meter or hour, this guide will provide you with essential info. Keep reading to learn more about how to price cleaning tasks.
How much to charge for different cleaning services
Learning how to price house and commercial cleaning jobs can be easy! We've studied the average costs of some common cleaning tasks and compiled them on this list for your reference. 


Commercial cleaning
| | |
| --- | --- |
| Task | Estimated Cost |
| Commercial cleaning  | £15-80 per hour |
| Deep cleaning  | £12.50 per hour |
| Window cleaning | £20-50 per hour |
| Floor cleaning | £10-15 per hour |
| Appliance cleaning | £40-60 per appliance |
| Carpet cleaning | £20-50 per hour |
| Post-construction / after builders cleaning | £15-25 per hour |
| Pressure washing | £200+ |
| Commercial cleaning - small office | £500 |
| Commercial cleaning - medium office  | £2,500 |
| Commercial cleaning - large office  | £3,500 |
House cleaning
| | |
| --- | --- |
| Task | Estimated Cost |
| Flat cleaning | £35-90  |
| Deep cleaning | £120 for a 3-bedroom house |
| Carpet cleaning | £25-35 |
| After builders cleaning | £18 per hour |
| Ceiling cleaning | £70-200 |
| Window cleaning | £70-100 |
| Wall cleaning | £19-26 |
| End of lease / move-out cleaning | £100-400 |
| Move-in cleaning | £90-250 |
| Fridge cleaning | £15-25 |
| Oven cleaning | £15-60 |
| Vent hood cleaning | £80-100 |
| Clean window treatments | £77-150 |
| Tile and grout cleaning | £20-50 |
| | £40-150 |
| Roof cleaning | £400-600 |
| Floor cleaning | £15-25 |
| Mopping | £15-25 |
| Spring-cleaning | £100-350 |
Primary factors when pricing cleaning jobs
How do you price house cleaning jobs? And what's a fair rate for commercial cleaning? Here's what to consider when calculating how much to charge your clients:
Standard industry labour rates
The average cleaner salary in the UK is around £16 per hour. The rates depend on where you live, your experience as a cleaner, and the range of tasks you can do. 
Space size
Your scope of work can vary greatly, and sometimes an hourly rate might not be the best way to charge. Another approach you can take is to charge based on the size of the space you need to clean. The larger the space, the more work it takes. When checking how to price a house or commercial cleaning job, ask how big the space is or how many rooms you'll need to work on. For reference, a small corporate office will cost around £550 or £8 per hour.
Space type
Before you can determine how to price a residential or commercial cleaning job, you'll also need to know the requirements of each space. Does it have many bathrooms or carpeted bedrooms? And is it a commercial space in a high-rise building? Reflect on these when pricing a cleaning job.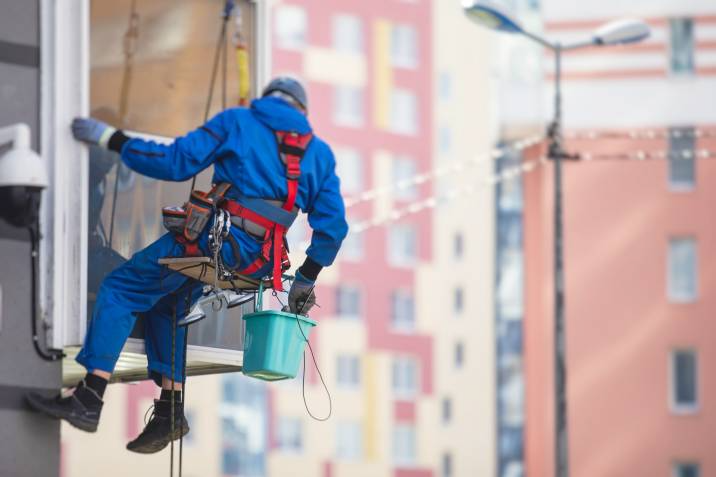 Space condition
The condition of a space can also determine how to price a cleaning job. For example, if you want to know how to price gutter cleaning jobs, look into how old the property is and when the gutters were last cleaned. 
Cleaning frequency
If you're offering regular cleaning solutions, such as daily janitorial services or monthly deep cleaning, you'll need to know how to price them accurately. One-off services are usually more expensive than a "subscription service" model where you come in daily, weekly, or monthly. Learning how to price these jobs at a fair rate can also help you have a steady stream of income and loyal clients. For example, daily cleaning for a commercial space of less than 1,000 square feet will cost around £100 per day.
Specialised cleaning
If you're just starting your new cleaning business and don't know how much to charge for each service you offer, you might also want to look into specialised types of cleaning. These can include deep cleaning, post-construction cleaning, and even cleanup projects for hospitals or restaurants. You could even look into very specific types of cleaning, like post-party cleanup! 
These types of cleaning jobs usually pay higher since they involve special tools. You'll also want to charge extra for insurance and protective equipment if cleaning involves certain risks, like hazardous waste. If you have the qualifications, try offering these specialised services. Doing so could grow your cleaning business and help you earn more.
Your location
Your location will also affect how much you can charge for cleaning jobs. Highly urbanised areas, like London and Edinburgh, will usually have higher average rates, so you might be able to earn more as a cleaner by servicing these areas. Case in point: the average hourly cost for a cleaner in Sheffield is £12, while in Edinburgh, it's £23.
Bidding on cleaning jobs on Airtasker
Since cleaning jobs are never one-size-fits-all, you'll need to learn to craft and submit a bid based on the task at hand. This helps potential clients understand your rates. You can easily price a cleaning job in 5 steps: 


1. Ask for an ocular of the area you'll be cleaning
Schedule a visit so that you can determine the size, condition, and other features of the home or commercial space. This also allows your client to explain any specifics of the task. 


2. Ask for details and photos of the space
In case you aren't able to visit right away, ask your client to provide you with the square footage of the area, as well as the number of bedrooms, bathrooms, fixtures, windows, carpets, and so on. Better yet, ask for photos of the home or commercial space so that you can give a more accurate quote. 


3. Determine the time and supplies you'll need to do the cleaning job 
Consider as well if your client will ask you to use their own cleaning tools or if you have to bring all the necessary supplies. 

4. Account for other operational expenses and your profit margin
These include the employee wages of the team you're working with (if applicable), travel expenses, and insurance. The last part is crucial for rather high-risk jobs (e.g., having to clean windows in a high-rise building). Lastly, give yourself a profit margin equal to 20% of the total project cost. 


5. Share your bid
On Airtasker, you can start bidding on cleaning jobs as soon as clients' task posts pop up on your screen. Pick the jobs whose budgets fit your rates, submit your quote, and then wait and see if you're chosen for the job!  
Get cleaning jobs on Airtasker!
Now that you know how to price cleaning jobs for both home and office spaces, you can start getting cleaning jobs. If you want to get the best rates and expand your client base, sign up on Airtasker! Our platform helps you connect with local clients looking for residential and commercial cleaners like you. And since they're in your area, you can minimise the cost of lugging all your cleaning equipment with you and the time you spend travelling between jobs.