Home

/

Office Cleaning Cost Guide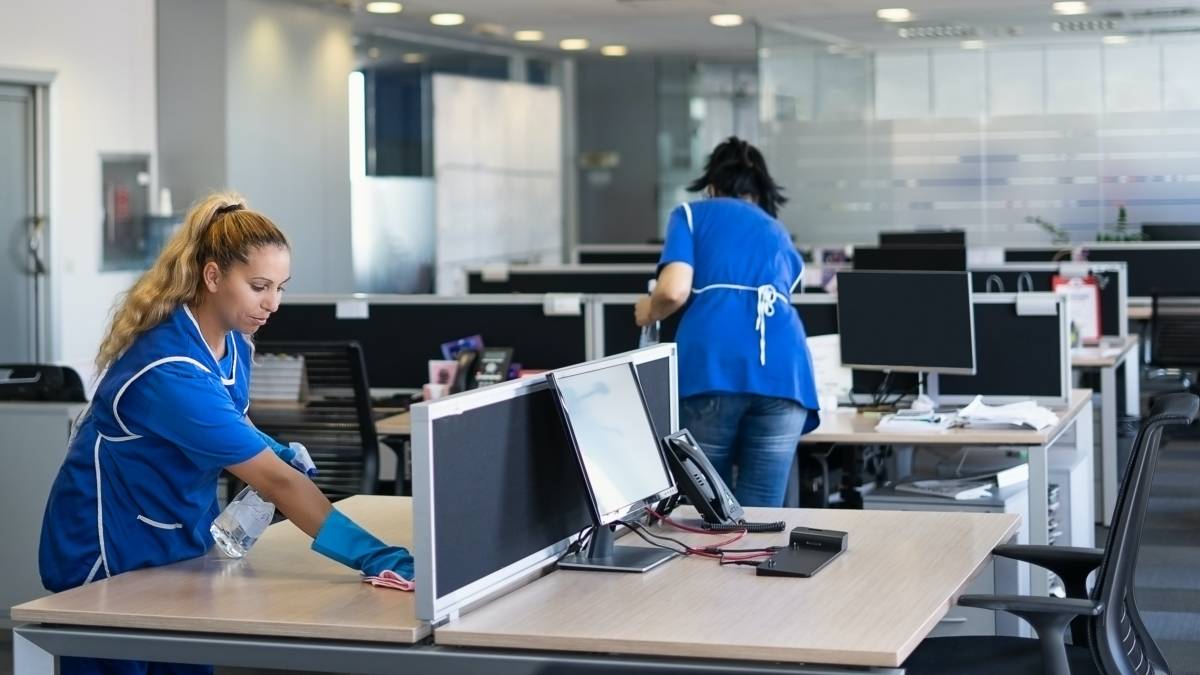 How much does office cleaning cost?
Get a free quote now
Post to find a price. It's free and only takes a minute.
Price guide
$30 - $50
Find office cleaners, fast

Post a task with your price in mind, then get offers.

It's free and takes only a minute.

See how it works
A tidy workspace encourages productivity and creativity. Messy conference rooms and cluttered desks are an eyesore. Instead of inspiring people to work, it heavily affects their mood. On the other hand, a clean and organised office promotes professionalism and motivates employees to work their best. That's why the work of the maintenance department is essential, something an office cannot live without. 
Additionally, due to the increased risk of catching illnesses, it has been mandatory to sanitise office spaces regularly. This ensures the health and well-being of everyone in the office. Sometimes, the regular cleaning of inhouse maintenance suffices, however, if you ever need to outsource for some deep cleaning, average office cleaning costs $30 to $50 per hour, depending on your office type, size and location.
What factors affect office cleaning costs?
The cleaning cost varies depending on various factors, including office type, size, location, frequency of service, and type of service needed.
Type of office
First, identify the type of office you have. Is it a corporate office? A medical or dental clinic? A co-working space? A private office? An enterprise office? This allows a cleaning service to know what to expect - the kind of movement, atmosphere, and equipment the office has. For example, a corporate office is different from a business process outsourcing office, wherein the latter possibly has more computer units, plus sound equipment such as headsets and microphones. 
A paediatrician's clinic is different from a dental clinic, wherein the latter has a dental chair and other specific equipment types. Office cleaning cost for a corporate office starts at $300 for small commercial spaces (10 hours worth of cleanup). Large space will require around 70 hours, which would cost approximately $2100. Cleaning professionals charge $10 per hour more for medical and dental offices,
Office size
The cost will also depend on how big the office is, as well as the number of rooms that need to be cleaned. For a small office of up to 2000 square feet, cleaning services averages at $220.
Service inclusions
Do you want your entire office cleaned? Are you occupying just one floor? 
Common services include cleaning surfaces, metalwork, and furniture to remove visible dirt and dust, cleaning hard floors to remove grease, vacuuming carpeted areas, tidying work surfaces, and disinfection of touchpoints emptying of bins and waste, among others.
Some professional cleaners offer additional maintenance services such as upholstery cleaning, curtain and rug cleaning, restocking of consumables, etc.
Frequency of service
Some cleaning services also offer subscription cleaning for a good deal, usually cheaper than one-time booking. Some cleaning services also offer out-of-hours cleaner for offices that need it - early morning, evening, or weekends. Daily to weekly services cost $20-$80 per hour (the higher range can be applicable to a team of professional cleaners)
Office location
Similar to other services, location also greatly affects the cost. If you're living in major cities in the US, a one-time cleaning service can cost around $50-$80 per hour. If you're living in the suburbs and rural areas, cleaning services can be cheaper. Here are some price ranges:
New York City - $90- $120 per week (1000 sq ft)

Los Angeles - $120 per project (1000 sq ft)

Seattle - $150 per project (1000 sq ft)

Washington DC - $118 per project (1000 sq ft)
Types of office cleaning and their costs
For a basic idea of the inclusions per type of office cleaning, you can refer to the office cleaning price list below:
Regular cleaning

Spring/deep ceaning

Usually done on a daily or weekly basis. 

Usually done quarterly, semi-annually or annually

Includes hoovering and floor mopping, window cleaning,  bathroom cleaning (clearing the sink, wiping the mirrors, cleaning the toilet and bath), tidying up of the desks, and cleaning the pantry 

Regular cleaning includes plus it covers areas that usually take time to clean, such as the nooks and crannies of a busy office - the work desks, chairs, seating, light switches, remote controls, panels, screens, doors, floors, stairs, walls etc.

To effectively clean these areas, deep cleaning usually involves special equipment or special processes, thus making it longer and more expensive

Starts at $30-$50 per hour

Starts at $30-$50 per hour per worker

Starts at $130-$280 per project

One cleaner can cover approximately 2000-3000 square feet per hour for a basic office space, depending on specifications. It's also important to know, however, that each cleaning service varies in inclusions. Cost also depends on the disinfectants and cleaning products that they offer.
DIY cleaning vs hiring a professional
While it's tempting to do it yourself to save up the cost of what seems like a simple task, hiring a Tasker will still be the most convenient, most time-saving choice. With a Tasker, you are sure to receive quality cleaning services because:
Professional cleaners are regularly trained to do the appropriate cleaning process for every type of need.

Professional cleaners use the appropriate chemical solutions, disinfectants, as well as special equipment for every type of office cleaning. For example, what will work with a corporate office may not work well with a dental clinic, but a professional cleaner will know what to do.

Professional cleaning companies adhere to the necessary sanitary standards to keep your office cleanliness at par with local sanitary codes. Some even provide a certificate of cleaning that may come in handy anytime there is an inspection.

Taskers also offer separate, more frequent services like ceiling cleaning, floor cleaning, and mopping.
What other factors affect office cleaning costs?
Aside from the factors mentioned above, office cleaning costs per square metre also vary depending on the specific inclusions of the cleaning package.
Kitchen and pantries
How many kitchens and pantries does your office have? How many tables and chairs are in the dining area? 
Bathrooms
How many bathrooms are there in your office? For every room, how many toilet cubicles are there to clean?
Window cleaning
Do you require a package that includes interior and exterior window cleaning? Sometimes, this is included, while for others, this is charged separately.  
If you also want curtains and blinds cleaned, you may ask for additional service on top of the general cleaning. Some curtain fabrics require specific cleaning solutions. This also applies to specialty blinds such as those that are made of wood.
Trash removal
For frequent cleanings such as daily and weekly, do you also need a helping hand in collecting and segregating trash?
Electrical
Office cleaning may also cost more if you have special electrical systems and special equipment that need careful attention.  
Appliance cleaning
Do you need to have your heaters or air conditioners cleaned? How about desktop computers and TV screens that need dusting?
Now that you know how much office cleaning costs on average, it's time to hire a skilled cleaner near you. Put up a task on Airtasker today and prepare to receive multiple offers from Taskers nearest you.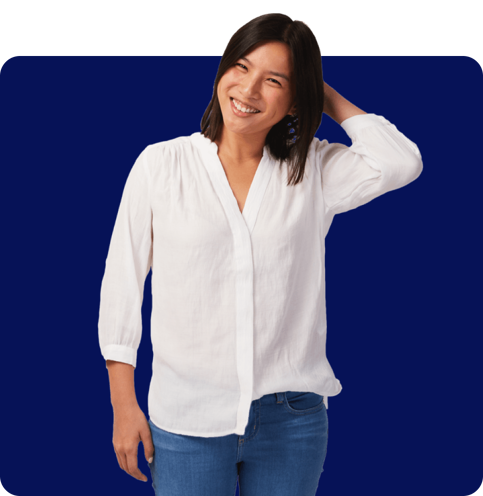 FAQs
Choose a cleaning service with experience in handling offices. A cleaning team may be qualified and ace every cleaning task for residential properties, but it does not necessarily mean that they also have the training and supplies to clean your office space. You may also want to check the flexibility of their cleaning schedules. You want to work around your employees' schedules. Otherwise, the operations or customer transactions may get interrupted.
It depends on your location. It will also depend on how far the cleaners will travel from their location to yours. The transportation costs may affect the overall price.
This depends on the size of the office, your requirements, and the number of people you hire. The industry standard calculates the time based on one cleaner per approximately 3000 square feet per hour for a basic office space. However, note that it will take longer to clean bathrooms, kitchens, pantries, and similar areas.
No need! The task of the cleaners is to make everything cost-effective and convenient for you. Cleaners would typically bring their own tools, cleaning supplies, and equipment. For specific preferences on disinfectant and cleaning brands, feel free to enquire about it. Your Tasker will be happy to answer your queries!
It's free and takes only a minute.