Home

/

Air Duct Cleaning Cost Guide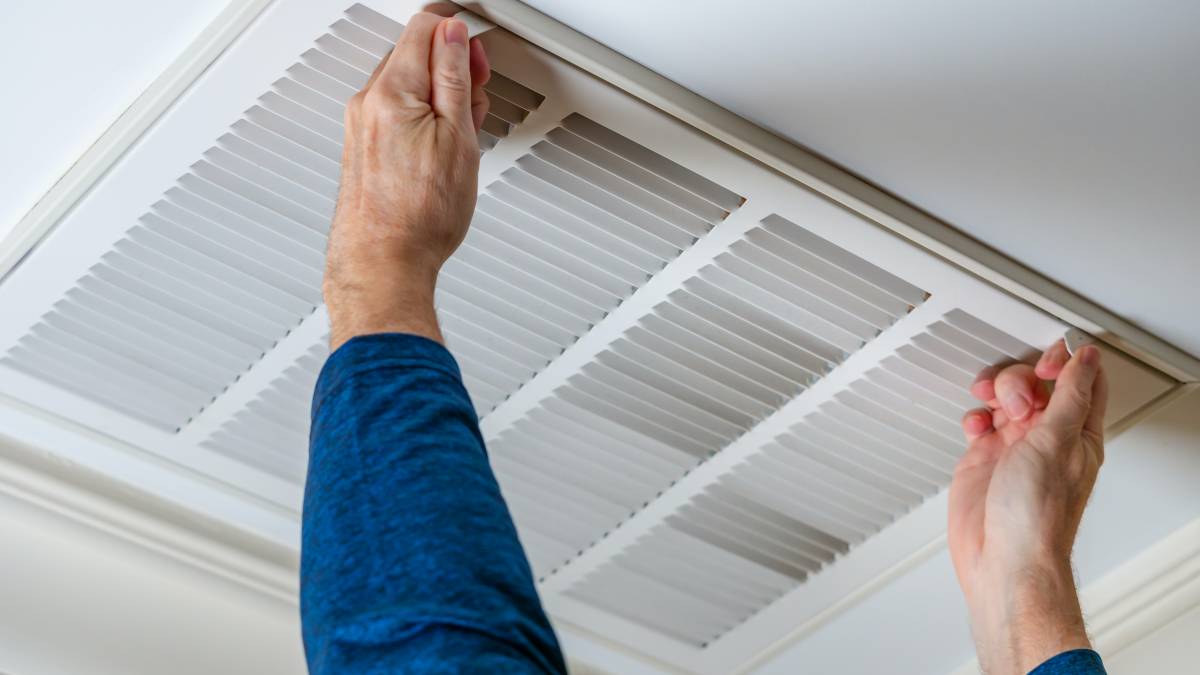 How much does it cost to clean air ducts?
Get a free quote now
Post to find a price. It's free and only takes a minute.
Price guide
$260 - $500
Find duct cleaners, fast

Post a task with your price in mind, then get offers.

It's free and takes only a minute.

See how it works
Air duct cleaning usually costs around $375, but it could be more or less depending on the number and type of ducts you have, plus how dirty they are, and the location of your home. You can often get a better deal by hiring a professional cleaner direct on Airtasker rather than a company or franchise that may charge upwards of $500 for a standard clean.
But there's more to the cost of air duct cleaning than that. In this guide, we'll cover all the key facts you need to know about what air ducts are, how to clean them, whether you need a professional, and factors that influence the cost.  
What are air ducts?
Air ducts are tubes or pipes used to move air around in your home from your air conditioning system through to the vents in your ceiling, or from your heating system to vents in your floors. Even though you don't normally see them, they play a vital role in cooling or heating your rooms. When you switch on the system, air ducts carry the cooled or heated air into your room. The expense on how much it costs to clean air ducts will be much lower than having to replace your whole ventilation system if you let it break down.
Keeping your air ducts clean is essential for two reasons:
To keep your heating and cooling systems functioning smoothly - Dirty ducts make it less efficient (and more expensive) to heat and cool your home
For your health - Breathing in the air from clogged or unclean ducts isn't healthy (just think about all the dust, dead skin cells, animal hair and gunk!)
How do I know if my air ducts need to be cleaned?
It can be tricky to know the condition of your air ducts because they're located out of sight (and out of mind!). That's why it's a good idea to get your system maintained by a professional regularly who will stay on top of cleaning your air ducts, vents, and filters. This can help keep the cost to clean central air ducts next time lower. But if it's been a few years between cleans, you might notice the following symptoms:
Allergy symptoms when you switch on your heating/cooling systems

More dust in the air

A funky smell

Your heating/cooling system seems less efficient than it used to be
If you experience any of these issues, it's very likely your air ducts are overdue for a clean.
How often should I clean my air ducts?
It depends. Most homes can get away with a professional clean every 3-5 years. But if you're prone to allergies and/or you have a lot of dust and toxins in your environment, you might need to get your air ducts cleaned every year. It won't be worth stinging on how much it is to clean air ducts if it's going to compromise your health.
How to clean air ducts
Here's a process you can follow when cleaning your air ducts:
Step 1: Prep
Thing are about to get very dusty, so it's a good idea to wear old clothes, safety goggles, and a dust mask. Plus, cover any furniture and carpets you want to protect from the dust.
Step 2: Remove vent covers
All your air ducts will be covered by vents. You'll need to unscrew or untwist these to access the tubing. While you're at it, you may as well give these a wipe over to remove any dust.
Step 3: Gently dislodge any dust inside
This step is tricky if you don't have specialist equipment because air ducts can be really long. Carefully brush the edges of your air duct to remove the dirt and dust. It's important that you don't use too much force or any sharp-edged tools to do this, to avoid damaging your air ducts. If you have long air ducts, you'll probably find it difficult to reach the full length with a standard household duster, but 
Step 4: Apply suction
Use a vacuum cleaner to suck away the dislodged dirt and dust. Professional air duct cleaners will have purpose-made tools and high-strength vacuum suction to get all the dust and debris out.
How long does it take to clean air ducts?
Air duct cleaning can take anywhere from an hour to a full day, depending on the size of your home, your ducts, and whether you DIY or get a professional in. If you're computing how much to clean heating ducts, take into account the time that you will spend.
Should I get my ducts cleaned professionally?
Yes. As you can see from the steps above, air duct cleaning is best done with special tools that can remove dust from the full length of the duct. Plus, DIY air duct cleaning is a messy and time-consuming job when you lack the experience and tools to get it done.
Properly cleaned air ducts will function better, save you money on heating and cooling, and ensure the air you breathe is clean and healthy. It's a job you don't want to risk getting wrong.
Factors that affect your air duct cleaning cost
Wondering how much your air duct cleaning will cost? Air duct cleaning costs anywhere from $260-$500. What is the average cost to clean air ducts? Most homes spend a standard price is around $375. Some companies and professionals might quote a duct cleaning cost per meter, but it's more common to quote on the whole job because the length of your ducts is just one factor to consider.
The cost of air duct cleaning depends on:
The number of ducts

The length of ducts

The type of system

Whether the ducts are in the floor or ceiling

Your location

How easy it is to access the ducts

How much dirt is built up in your ducts
If you have more ducts, longer ducts, and they're dirtier or harder to access, it'll likely take your air duct cleaner longer to do the job. This means they'll need to charge more to cover their time. But if you have just one or two ducts, and it's a simple job, they might quote you less.
How to find the right duct cleaner for your budget
Ready to hire your air duct cleaner and create your first task here on Airtasker? It's easy! Just write out your task, post your listing, review your offers, choose the best person for the job, and they'll arrange to come and do your air duct cleaning. If you're curious, read some more about how it works.
Here's what you might include in your listing:
Timing and budget

Location

Type of ducts and heating/cooling system

Size of ducts (if you know)

Number of ducts

Any issues with the condition they're in?

Any issues with access?

Equipment provided? 
The more info you include, the easier it'll be for your duct cleaner to price up the job and make you an offer. Plus, they'll refer to the info in your listing when they arrive to complete the task.
How do I know my cleaner has done a good job?
Unfortunately, some homeowners have been ripped off by air duct cleaning companies in the past. There are plenty of news articles about dodgy duct cleaning companies who have charged a "too good to be true" price and left homeowners out of pocket with damaged or dirty ducts. 
There are a few checks you can do before and after you book an air duct cleaning service:
Check the reviews - On Airtasker, you can read previous reviews of your cleaner to make sure they've done a thorough job and been pleasant to work with

Ask questions - Make sure they have the professional cleaning equipment and experience needed to do a proper job

Ask for before and afters - Ask your air duct cleaner to take a before and after photo so you can see the progress 

Watch them work - Air duct cleaning is an interesting process, so why not stick around and see that they follow similar steps to the ones we listed above?

Inspect the ducts - Ask to have a look inside the ducts before the vents go back on (there should be minimal dust)
Of course, you should (ideally) trust your air duct cleaner to do a proper job and get on with it. And it's important that you don't get in their way! But at the same time, it's okay to be curious about the process, have a chat with your cleaner, and keep an eye on things. After all, you'll be breathing the air that comes through your ducts for years to come!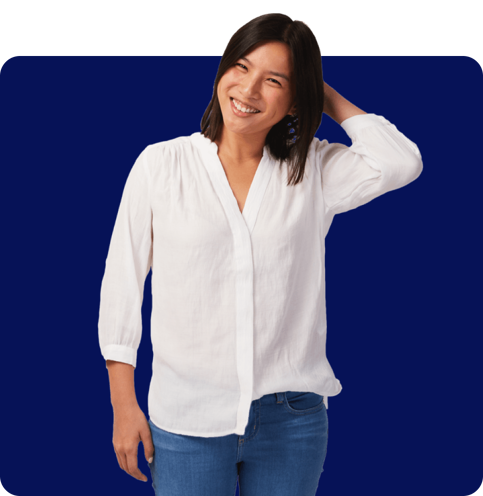 FAQs
Air duct cleaning specialists usually have the experience and equipment needed to service the rest of your heating and cooling system, too. So you might ask them to do a full air conditioning/heating service while they're at it.
No. A proper air duct cleaning can cost you money initially, but save you money in the long run because your system will run more efficiently and the parts will last longer.
Yes. You can expect to pay more for larger, more complex jobs where there's more built-up dirt, more air ducts, more rooms, and more challenging access.
In the US, unless specified in your lease, it is the responsibility of your landlord to ensure your air ducts are properly cleaned and maintained. To organize air duct cleaning, first put in a request with your property manager — they may have a preferred supplier or reimburse you for costs if you arrange it yourself.
It's free and takes only a minute.