Home

/

Move Out Cleaning Cost Guide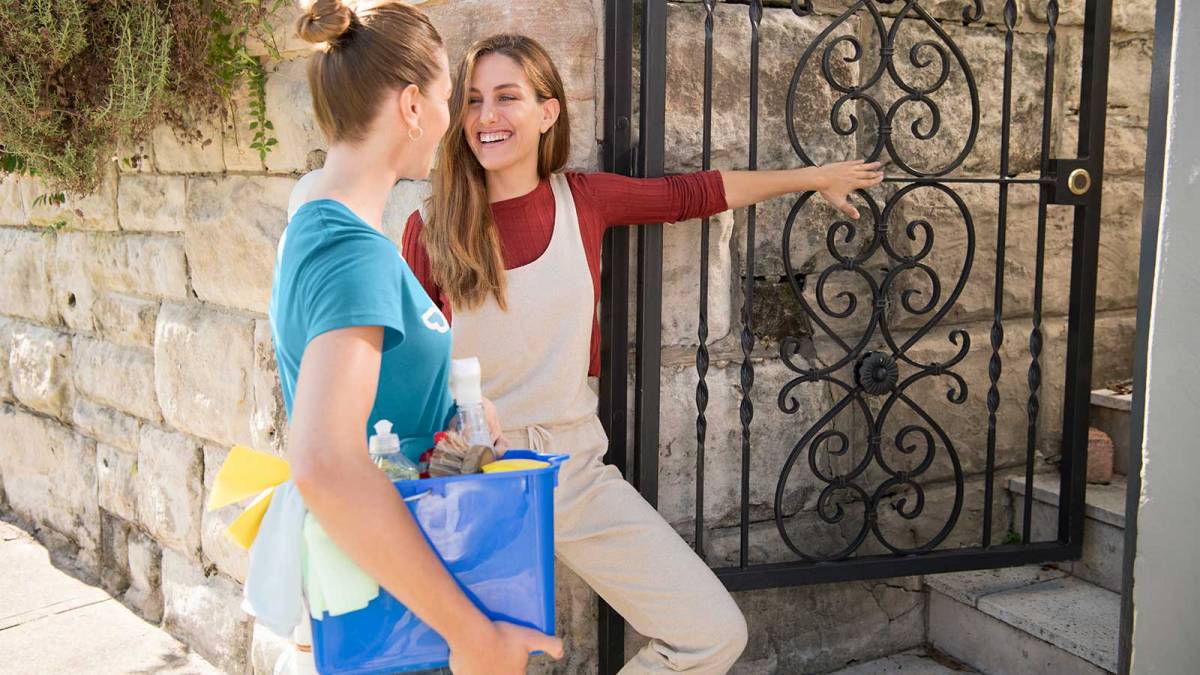 Average price of move out cleaning
Get a free quote now
Post to find a price. It's free and only takes a minute.
Price guide
$130 - $450
Find move out cleaners, fast

Post a task with your price in mind, then get offers.

It's free and takes only a minute.

See how it works
Looking for a cost-effective way to make moving house easier? We've created this move out cleaning price guide, so you can easily find a local cleaner and know you're getting a fair rate.
A move out cleaning on a typical 3-bedroom home usually costs between $130 and $450, but your cleaner might charge more or less. This type of cleaning can vary in price, depending on where you live, what kind of tasks need to be done, and how long it's likely to take. 
We've included detailed info on move out cleaning service costs in the US, based on our data from thousands of cleaners and completed cleaning tasks. By the time you're done reading this guide, you'll have a clear idea of the price you can expect to pay for a range of move out cleaning tasks, and you'll know how to get started with hiring a cleaner.
Why should I hire a move out cleaner?
Moving to a new house is stressful enough without adding cleaning your previous rental property to the list of things to do before you move. Some of the main reasons to hire a move out cleaner are to:
Save time. You're busy enough cleaning your new home and moving everything. Plus, an experienced, professional move out cleaner will be able to do the job a lot faster than you.
Save money. Instead of buying all the right equipment and tools, your cleaner will bring their own.
Get your security deposit back. A professional move out cleaner will know exactly what to clean to ensure you get all your money back.
Enjoy the convenience. Don't worry about traveling back-and-forth between your old and new house.
It all comes down to having one less thing to worry about when moving to a new house. When you've got so much on your plate, it's often worth getting someone to help you clean your rental property at the end of your lease.


What are the standard inclusions for move out cleaning?
When you book a move out cleaner, a standard clean will usually take around 4-6 hours (depending on the size of your home and the number of cleaners attending) and include the following services: 
All windows wiped (inside and outside)

The inside and top of all cupboards wiped 

All walls cleaned

Any window furnishings (like blinds and curtains) cleaned

All light fittings cleaned to remove dirt and insects, then polished

All floors vacuumed and mopped

All window tracks cleaned

All surfaces are wiped down, and any stains or marks that weren't pre-existing removed

Extractor fans washed

Skirting boards free from marks and dust

Bathrooms, laundry, and kitchen cleaned


Extra tasks you can give to your move out cleaner
When requesting a move out clean, you can also ask your cleaner to take care of additional services and detail cleaning tasks, like: 


What sort of services won't a move out cleaner do?
While some cleaners are pretty flexible, they usually won't do:
Maintenance tasks - like ceiling fan repair or plaster repair

Renovation tasks - like painting the walls or plastering

Jobs outside - like a garden tidy up or weeding

Professional services - you may need additional services like pest control to get your security deposit back, especially if you've had pets inside
You'll need to hire a handyperson, painter, gardener, or pest controller for those jobs. But if you'd like one person to take care of it all, you can always specify this when you post your task. You might be lucky enough to get a skilled move out cleaner who's experienced in other areas, too.
Move out cleaning price list 
Move out cleaning pricing depends on the type of house, tasks, and how much work is involved. We've reviewed recent move out cleaning tasks posted in the marketplace to give you an approximate price guide:
| | |
| --- | --- |
| Type of Cleaning Service | Price Range |
| Move out cleaning | $130 and $450 |
| Apartment cleaning | $30 to $50 |
| Move-in cleaning | $130 and $450 |
And here are guidelines around some of the extra services you might like to add on or book separately when you move house:
| | |
| --- | --- |
| Add-ons | Price Range |
| Carpet cleaning | $0.20-$0.40 per sq. ft |
| Oven | $20-$50 |
| Laundry | $5-$20 for one load |
| Cabinet Interiors | $20-$50 |
| Cleaning wooden furniture and fixtures | $20-$40 |
| Refrigerator | $20-$80 |
| Windows and glass surfaces | $50 |


What factors affect the cost of a move out house cleaning?
As you can see from our price guides above, the cost of different services can vary. Here are the factors that might increase or decrease the rate of your move out cleaning service:
How long the tasks will take 

The number of cleaners you'll need

How much cleaning you've already done

The number of bedrooms

The number of bathrooms

The size of your home

How detailed the clean is (extra detail is why bond cleaning usually costs a lot more than a standard clean)

Any extras (like oven, cabinets, windows, or carpets)

Whether you'll provide the equipment and supplies

Your location/suburb

How difficult or easy it is to access and complete the job

How urgent you need the job done

Whether you need the cleaning done on a weekend or weekday
Average hourly rates of move out cleaners
The average hourly rate of a move out cleaner depends on whether they're employed (and their employer covers their expenses/tax/super) or self-employed. 
But of course, a move out clean is usually a once-off task completed by a contractor so that these rates won't apply to you. This means they'll need to charge you higher rates because they're covering their expenses, including:
Their wage

Tax

Defined-benefit or defined-contribution plans

Insurance

Travel expenses

Cleaning supplies
Often, your cleaner will need to charge you double or triple the standard award rate to cover the costs associated with running their own business.


How to get move out cleaning quotes
Ready to hire your move out cleaner and create your first task on Airtasker? It's easy! Just write out your task, post it, review your offers, choose a cleaner, and they'll arrange to come and get right to work. If you're curious, read some more about how it works.
Here's what you might include in your task:
Timing and budget

Location

Number of rooms/bathrooms and approximate sizes

Specify that it's for a move out cleaning

Deep clean or standard clean?

Any access issues?

Is the job likely to be challenging or time-consuming?

Equipment provided? 

Any mold or areas that require more time (such as range hoods, ovens, vents)?

Do you need an invoice for the real estate agents (usually required for carpet cleaning)?
You might also like to refer to our handy move out cleaning checklist to make sure that nothing gets missed. The more info you include, the easier it'll be for your cleaner to price up the job and make you an offer. Plus, they can refer to the info in your task once they arrive to complete the task.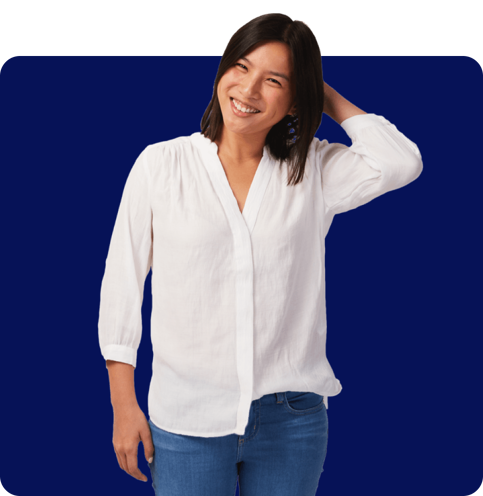 Move out cleaning FAQs
A thorough move out cleaning service can take between 2-8 hours, depending on the size of your home or apartment.
Yes. Your cleaner may charge more for larger houses or houses on multiple storeys. If your home is located in an inner-city area with limited access and parking, your cleaner may also charge a premium.
The cost of move out cleaning for a typical 3-bedroom home is usually between $130 and $450. This could involve a thorough 4-hour clean with all the standard inclusions (floors, bathrooms, kitchen, windows, walls, etc.).
It's really important to pay your cleaner a fair rate that compensates them for their time spent cleaning, traveling, and any supplies they brought with them. The great thing about our marketplace here at Airtasker is that your move out cleaner can set their own rate and only accept the jobs they want to do.
It's free and takes only a minute.