Home

/

Mold Removal Cost Guide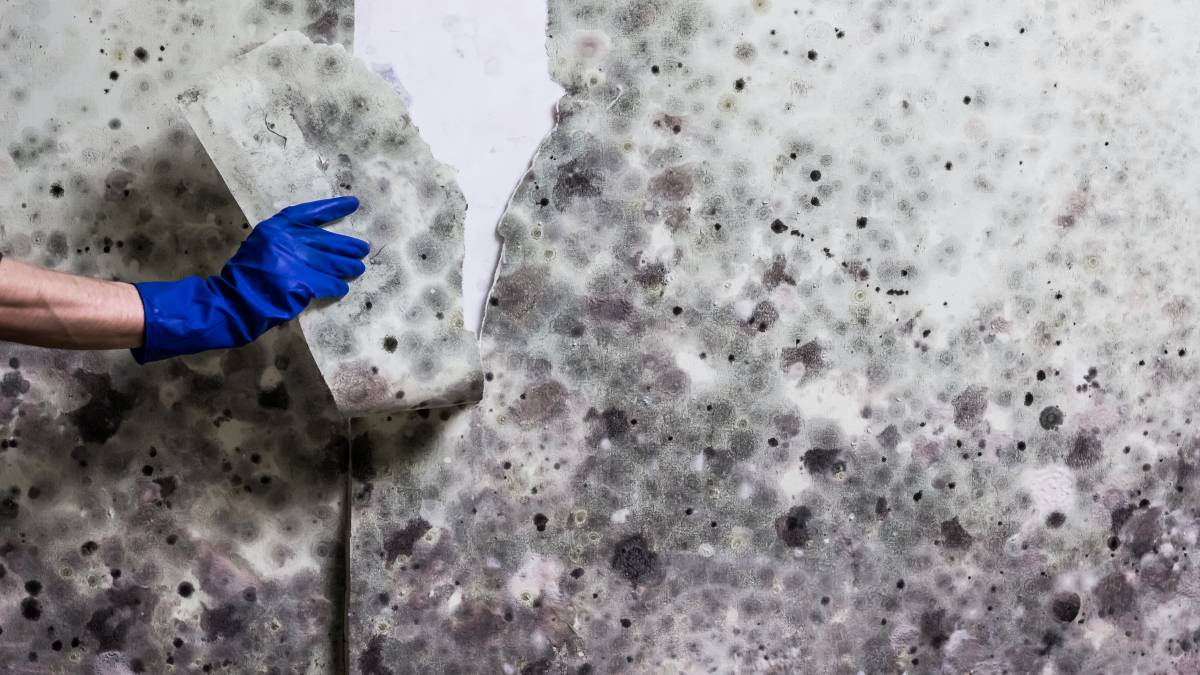 How much does mold removal cost?
Get a free quote now
Post to find a price. It's free and only takes a minute.
Average prices
$500 - $30,000
Find mold removal experts, fast

Post a task with your price in mind, then get offers.

It's free and takes only a minute.

See how it works
Having mold in your home is a common occurrence. Exposure to mold increases the risk of health problems such as asthma and allergies. You can do the work yourself, but sometimes it's best if you hire a professional to get rid of the mold. 
So, how much does mold removal cost? Typically, mold removal costs anywhere from $14 to $29 per square foot of mold and mildew removal. For an entire home filled with mold, it can cost anywhere from $500 to $30,000 to remove the mold and mildew. The price varies on the type of mold that is in your home, the size of the infected area, and the difficulty of accessing the mold. 
If your home or workplace is infected with mold, read below to find out how much it costs to remove mold based on your location and the type of mold in your building. By the time you've finished reading, you'll be one step closer to keeping yourself and your family or workplace safe.
Average mold removal prices based on state 
Common or black mold removal costs vary depending on your location. Typically, larger populated cities have cheaper rates for mold removal, but it depends on the amount of mold in the building and the type of mildew or spore that has been found. The rates are listed below:  
| | |
| --- | --- |
| State | Average cost |
| Ohio | $2,500 |
| Nevada | $1,657 |
| California | $2,325 |
| Missouri | $2,271 |
| Florida | $2,216 |
These rates are based on an hourly basis, which won't suit or apply to some specialists. It's important to have these figures on hand, but every mildew removal professional has rates and regulations that they like to work with. Additional fees may also apply, such as:
Travel expenses

Mold disposal

Mold testing/analyzing
Mold removal costs based on the area to be cleaned
| | |
| --- | --- |
| Area in the home | Cost |
| Bathroom | $500 to $1,333 |
| Crawl space | $500 to $1,833 |
| Basement | $833 to $3,167 |
| Attic | $1,000 to $4,833 |
| Drywall      | $1,000 to $13,500 |
| Concrete walls     | $1,100 to $7,000 |
| Air ducts / HVAC system     | $1,900 to $6,500 |
| Whole house     | $11,667 to $30,000 |
Mold removal is different from the usual cleaning service. Take note that basement and crawl space mold removal cost differently from whole house mold removal. Naturally, the total cost depends on the size and type of mold present in the property. On average, it costs $2,347 per room to remove the mold. 
Other types of services from mold removal professionals
Once the specialist has rid your building materials of mold, there are many other tasks that they can do for you. These include:
Flooding 

Mold prevention

Air conditioning cleaning

Mold inspections and reports

Structure drying
If your home has been flooded, you can get your entire home dried. This is ideal for homes that are carpeted and susceptible to mold. Structure drying helps with mold prevention and prevents further damage to your household items. The prices vary for structure drying, depending on the size of the flooded area and the level of damage. Typically, structure drying costs $2,400. 
These services depend on the type of mold removal specialist that you hire but keep a lookout for the types of services they offer so that you can take full advantage of their packages or deals!
Mold inspection costs
Sometimes, you can't see mold, but you can feel it. When this situation occurs, it's best to hire a professional to inspect your property to determine where the mold is and the level of damage it's caused. Mold removal professionals tend to get discounts for mold and mildew analysis. 
Here are some prices based on the inspection service:
| | |
| --- | --- |
| Mold inspection service | Price |
| Full environmental inspection | $300 - $1,000 |
| Air samples | $70 - $150 |
| One area spot check | $200 - $300 |
There are specific mold issues that can determine the type of inspection you require. If you're not sure what inspection you require, take a look at the following checklist:
Air samples (No visible mold)
Closed circulation office building

Post-remediation clearance 
One area spot check (Visible mold)
Attic mold

Crawlspace

Mold on external walls

Windows

Previously flooded areas
Full environmental inspection (Mold inspections)
Health concerns of occupants

Real estate transactions

Grow op clearances

Legal action

Areas with public access or employees

Musty odors
What factors affect the price of mold removal services?
Expect that having mold in your crawl space removed costs high. After all, mold removal can be a long-winded process. Many factors can affect the pricing of the mold and mildew you wish to remove from your building. These include the following: 
Size of the mold that is present

The location of the fungus

The type of mold or mildew

Air sampling

Mold inspection

Mold prevention 

Mold fogging
Do I need to remove mold from my building?
Mold comes in many different forms - from the slimy bits on your shower curtain to hidden mold in your air ducts. Many alternate forms of fungus can play a serious role in your health and the price you pay to have it removed.
Some small mold does nothing, but mold can often lead to sensitivities such as chest and nasal congestion, coughing, and a sore throat. These are often attributed to a common cold but are produced by the mildew in your home. Severe and chronic conditions may also be caused by mold and mildew, such as pulmonary fibrosis. 
Mold can grow anywhere that is subject to moisture and warmth; it's not always found just in your bathroom or kitchen. There are many places where mold can be found in your home, such as in your: 
Shower or bathtub

Sink and toilet

Fridge and pantry

Microwave and stove

Mattress

Windows and window sills

Air conditioning and heating vents

Couch and curtains

Indoor plants

Fireplace and chimney

Insulation
Questions to ask before hiring a mold removal professional
Before calculating basement or attic mold removal costs, there are some questions you should ask before hiring professional mold remediation:
Are they licensed mold remediation contractors?

Are they certified to remove mold?

Are they insured?

Do they provide written estimates?

Where do they put the waste?

What products do you use?
Be sure to find out if they're specialized, as they have the necessary training and expertise to remove the fungi from your attic, walls, or entire home. It also guarantees that they are trained in removing and identifying any health risks. 
Getting ready to hire a mold removal service
Need to clear your building of mold? Let's get started! Here are the things you'll need to prepare for your listing. Explain your task, post your listing, review your offers, and select the right person and they'll get your building safe!
Here are some things to include in your listing:
Location 

Time

Budget

Whether you have had previous mold testing

Size of the property
The more information you include in this listing, the better your outcome will be, and the more you'll know how much it costs to remove mold. It makes it much easier for the Tasker when they come to help you. It's also a good idea to have everything listed down, so they can refer to it later if they need to.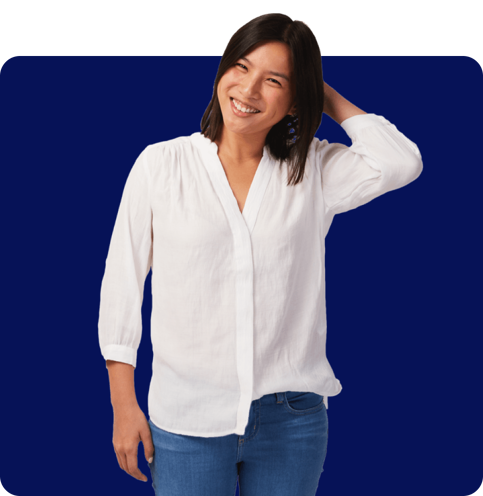 FAQs
Depending on the size of the mold in the property, it takes one day for the mold to be safely removed, allowing you to safely return to the property the same day.
Generally, mold inspections are completed in 30 minutes. Again, this varies, but this time given is for residential properties. Commercial properties may take longer.
The fogging process involves misting a non-toxic and non-corrosive product throughout the indoor environment to remove and control mold spores.
The most common cause of mold comes from air exchange issues, due to humidity and moisture. Another form of common mold formation is due to flooding, leaking roofs, and damaged water pipes.
Not all mold is dangerous, but you should be concerned when you start to see small black or white specks on walls, furniture, and contents. Mold often grows in rooms with both high water usage and humidity (i.e. the kitchen, bathroom, laundry, and basement).
It's free and takes only a minute.