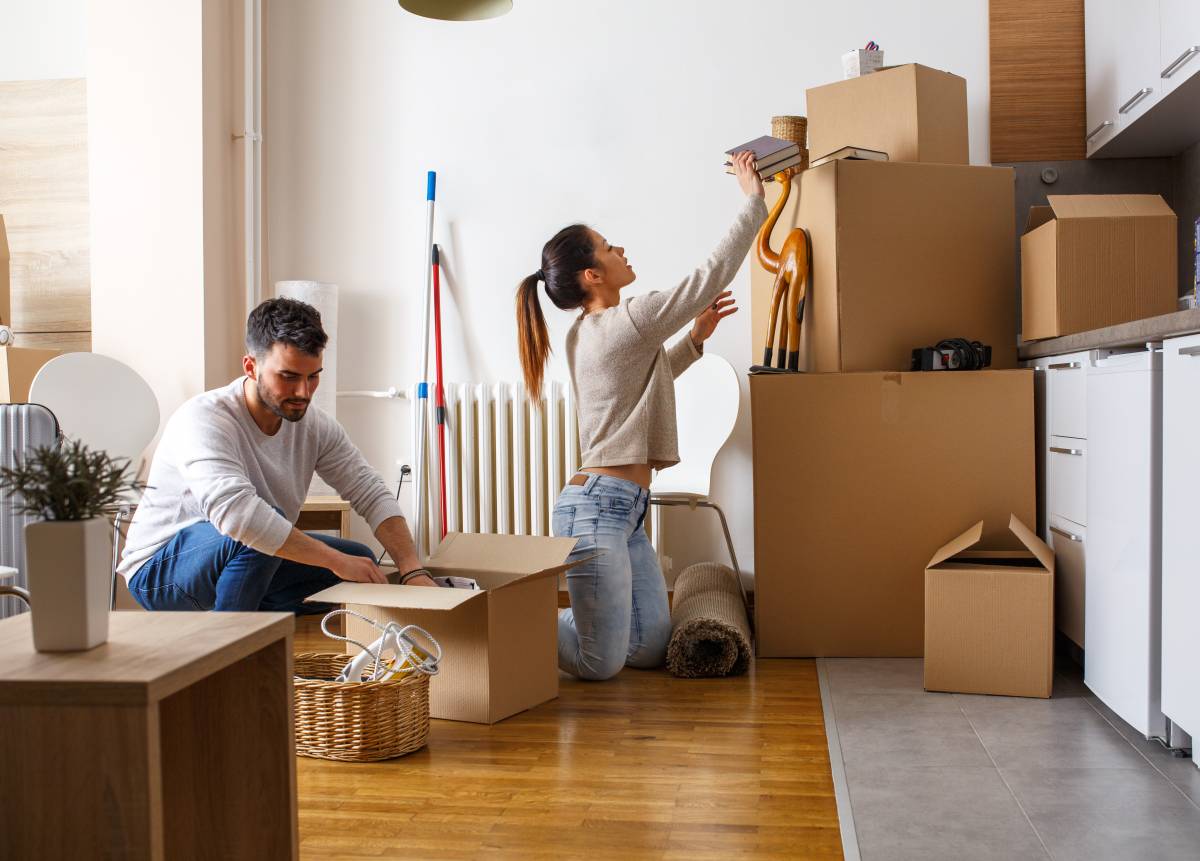 How to move out of a rental home: A quick checklist when leaving a rental property
Need to move out of your rental home quickly? Here's how to do it.
Get help when moving to your new home
Find movers, fast

Post a task with your price in mind, then get offers.

It's free and takes only a minute.

See how it works
Moving out of a rental property can be both exciting and stressful. For one, there's a sense of joy in finding a new place to settle in and call your home. However, the packing, cleaning, and other tasks to prepare for the move can be taxing. To make it easy on your side, you can use this moving out of a rental checklist as a guide. 
Get tips on making your move less stressful from start to finish - from packing and decluttering, to end of tenancy cleaning and turnover of your rental property. 
What to do before moving out of a rental property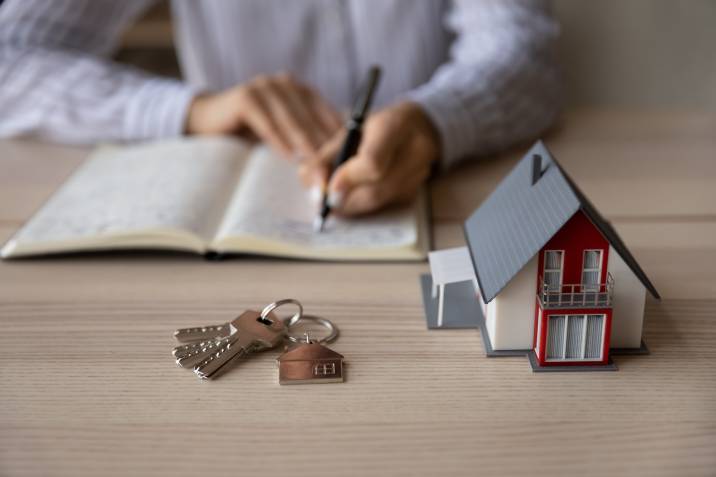 If you are the one giving notice, you have a lot more time on your hands. However, if you weren't that lucky, you don't have as much time on your hands. So, here's what you need to do before leaving a rental property:
Decide how you're going to move early on.  Do you need to hire someone with a truck or a man with a van? Or will it just take a couple of trips in your car?  Make it easier on yourself by getting a mover to help.

Confirm with your real estate agent the exact date you are moving out and agree on when you want to have the final inspection.

Stock up on free cardboard boxes from Bunnings or supermarkets.

Declutter as much as you can before packing.

Start packing up things you don't use often and clean cupboards as you empty them.

If you can, have your mail forwarded to your new address at least four weeks before your move.

Arrange for the disconnection and reconnection of your utilities. Make sure disconnection takes place after the final inspection. You don't want to be left with any bills that you didn't know about!
What to do after you move out of your rental home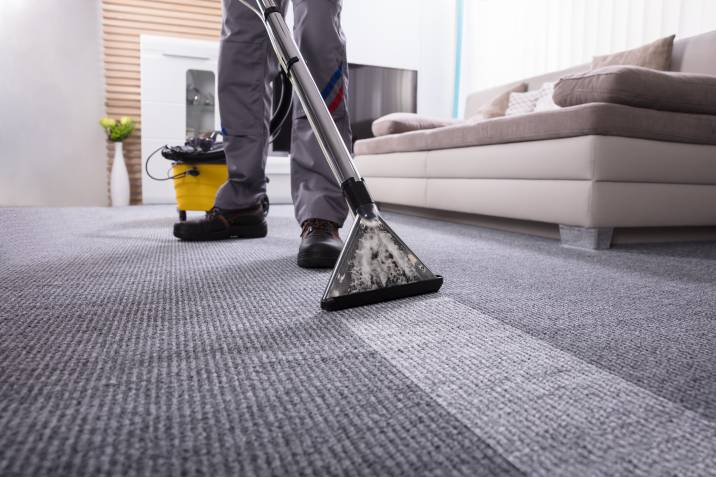 Before you hand back the keys to the rental property owner, make sure you've ticked off the following tasks.
Clean thoroughly
End of tenancy cleaning is important so that you can get your entire bond back. Think of this as a spring cleaning before leaving for a new home. Most rental agreements would require you to leave the property in the same condition as when you moved in, except for fair wear and tear.
Your landlord might give you a tenant move out checklist, which details what needs to be done. And if you're lucky, they might want to do some renovations after you leave so they might not be so picky about the state it's left it.
Here's a bit of a checklist to help you out:
Sweeping

Mopping

Vacuuming

Oven cleaning

Grout cleaning

All dust and spiderwebs removed

Cleaning windowsills

Blinds and curtains should be dust and mark free

Carpets steam cleaned

Grass mowed

Balconies washed down

Garden plants maintained
You can get end of tenancy cleaning experts to help as you pack and move out of your rental property. Find out how much is the average price for end of tenancy cleaning to add this to your moving expenses. 
Do one final check
After the move, check if the property is empty, including easily overlooked spots like on top of built-in cupboards or under the house. Leaving a roll of toilet paper as a courtesy for the next tenant is a nice touch. However, don't leave half-used cleaning supplies or spare kitchenware, even if you think it might be useful to someone; the landlord might charge you to have them removed.
Extra rental moving tips to get all your bond back

Be present
It's important that you try to be there for the final inspection, especially because it's often harder for someone to be critical to your face. Check that you have all keys to be returned including window and garage keys, as well as the spare key your mum had. 
Document everything. Take lots of photos of the state you leave the property in so you can compare them if necessary with photos you took when you moved in (hopefully, you remembered to do that!)
Don't underestimate the power of scents
For example, during your end of tenancy cleaning, freshen all drains by adding tablespoons of bicarb soda, a good splash of vinegar, and several litres of boiled water from your kettle. Everything will seem much more pleasant if there is no nasty smell emanating from the drains.
Chucking orange peels into the oven for half an hour on a low setting can also make the property smell extra nice during the final inspections (just don't forget to remove them before the agent inspects the oven).
Find out if you need to have the carpets steam-cleaned
Rental property owners expect tenants to leave their spaces in the same condition as they moved in. Before going for the additional expenses of having the carpets cleaned, go over your legal obligations as a tenant. If you are required to steam clean a carpet, make sure you keep receipts. If you have pets, also check your lease in case you signed a clause agreeing to fumigation.
Be aware of the laws for renters in your state
Know your rights, responsibilities, and what you can do if there's a dispute over the bond. Don't assume you have to wait for months for your landlord to sign off on your bond release form. In the UK, you also have the right to challenge landlords if you think they charged you excessively. Be sure your tenancy agreement complies with the UK's laws and applies fair terms.
No need to stress over your move - follow the tips on this checklist when moving out of a rental property, and you'll definitely enjoy the experience of having a new home. Remember that you don't need to do everything on your own! Airtasker is here to help - from end of tenancy cleaning, packing your boxes, and other tasks to make your move more convenient.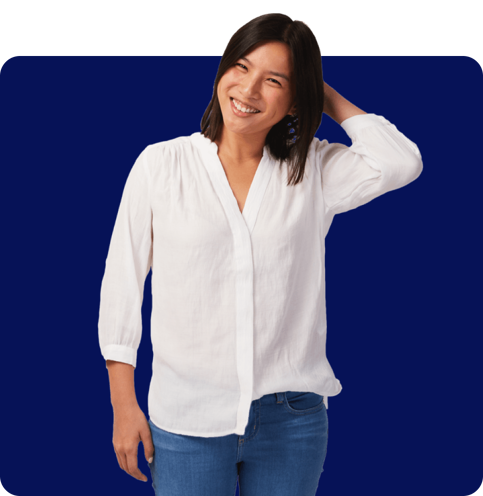 FAQs on moving out of a rental home
The minimum notice you need to give to your landlord or agent depends on your tenancy agreement and the type of tenancy you have. A fixed-term tenancy that has a break clause in the agreement means you can end the tenancy early and leave. This will also indicate the amount of notice you need to give to the landlord or agent. One month's notice is often the usual case. However, if the agreement doesn't have a break clause, you can't give notice to your landlord before the end of your fixed-term tenancy.
Landlords or agents expect tenants to leave the property in the state it was in when the tenancy began. In certain cases, you may request to have an initial inspection of the property before moving in so you can note its condition and use it as reference when it's time to move out. This helps you determine how much cleaning is needed for the property and avoid getting charges or deductions from your deposit. 
It's free and takes only a minute.