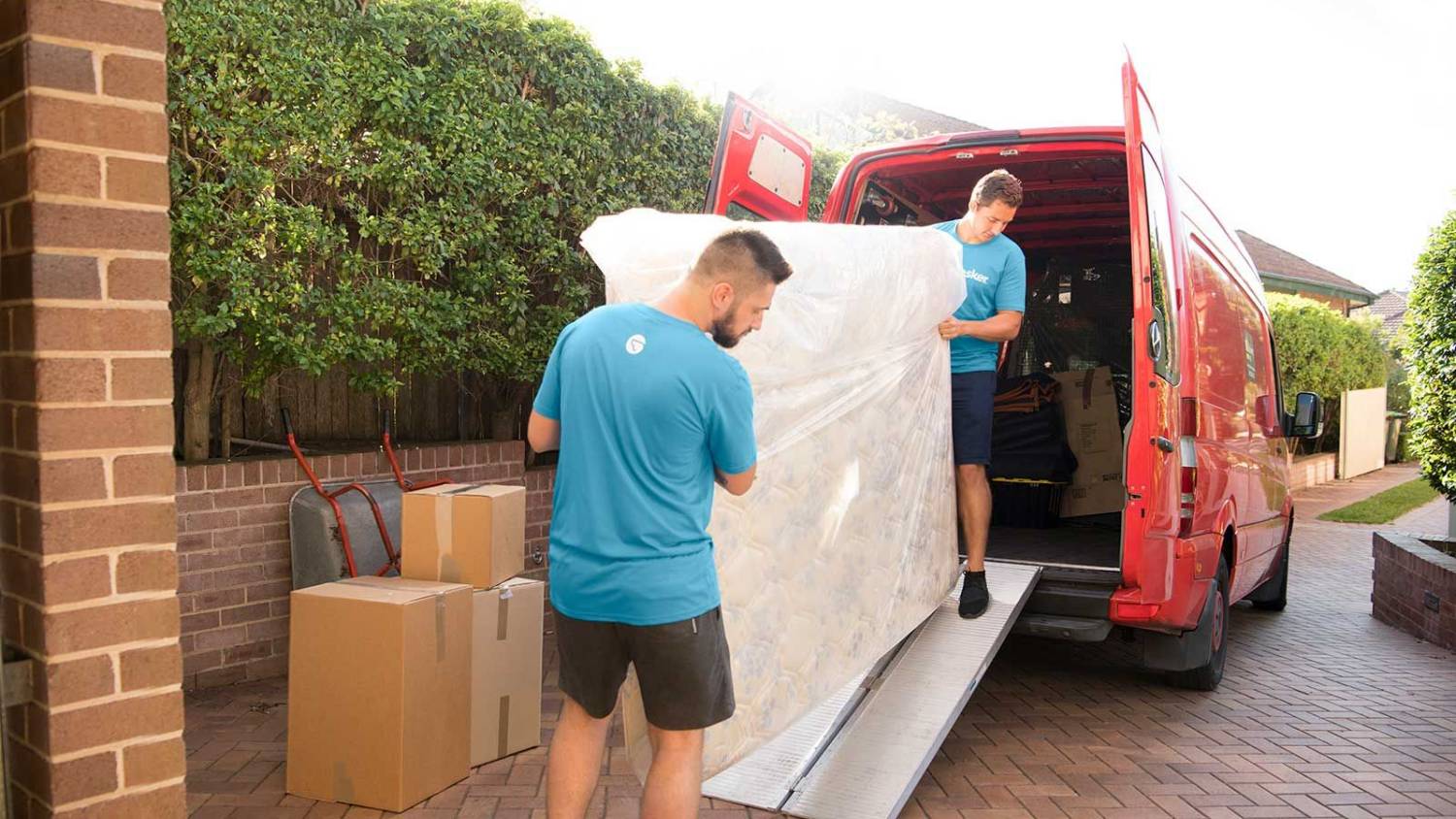 How much does it cost to move house?
Get a free quote now
Post to find a price. It's free and only takes a minute.
Price guide
£8,394 - £10,894
Find house removals, fast

Post a task with your price in mind, then get offers.

It's free and takes only a minute.

See how it works
Thinking of moving? Whether you're buying, selling, leasing or just looking, there's one crucial question to ask: how much does it cost to move a house? The estimated average cost of moving house in the UK in 2021 is around £9,575 (calculated based on homes valued at £250,000). This includes:
The added costs of buying and selling property: £8,394 
The average costs of actually moving your belongings: £1,181
Though it might sound meaty, these costs are worthwhile – ensuring a smooth and secure transition from home to home. To ease the pressure off the pound signs, we've done some moving-day math for you. Read on for our 2021 Price Guide for moving house.
Buying and selling expenses: What are the extra moving costs?
When it comes to the moving costs, there's a lot to keep in mind. From liaisons with lawyers to compulsory taxes and fees, buying and selling a house in the UK has a few non-negotiable costs. To make your moving costs clear, we've outlined the top expenses when buying and selling a house.
Stamp duty
Stamp duty is a land tax applicable in England and Northern Ireland (in Scotland and Wales, there is 'land and building transaction tax' and 'land transaction tax' respectively). In England, Northern Ireland and Wales, you'll need to pay stamp duty when the property you are purchasing costs more than £125,000. In Scotland, it is a £175,000 threshold.
Factors that affect land tax:
Location of the property
Whether the property is the main residence
Whether you are a first home buyer
Right now, there is a stamp duty holiday during the COVID-19 pandemic. This raised the minimum threshold for stamp duty tax to £500,000, which will revert to £250,000 from July 2021 to September 30, 2021. It will then fully revert to £125,000 from October 2021.
| | | |
| --- | --- | --- |
| Property purchase price | Stamp duty rate | Payable amount |
| Up to £125,000 | 0% | £0 |
| £125,000 - £250,000 | 2% | £0-£2,500 |
| £250,000 - £925,000 | 5% | £2,500-£36,250 |
| £925,000 - £1,500,000 | 10% | £36,250-£93,750 |
| £1,500,000 | 12% | £93,750+ |
Valuations and surveys
Your mortgage broker often arranges a valuation. The purpose of the process is to assess the value of the property you want to buy before agreeing to finance a loan. The mortgage valuation cost varies depending on the size of the property and whether your lender throws in a free property valuation. Traditionally, they start at around £350.
Meanwhile, a survey is for a property you are buying – making sure there are no serious issues that would affect the property's value. The cost of your survey depends on how much detail you want, ranging from £300 to over £900.
The most popular option for homebuyers is a Level Two Homebuyers Report, which costs a minimum of £350. You can arrange for a survey through the Royal Institute of Chartered Surveyors.
Legal fees (conveyancing)
You will need to hire a solicitor or licensed conveyancer for your property sale/purchase. On average, fees range from £800 to £1,500 for a typical conveyance. It's always a good idea to shop around and get a few different quotes.
There are two fees on top of conveyancing fees for homebuyers and sellers (known as disbursements):
Search fees – your solicitor will search the local authority for planning permissions that might impact the property (£250)
Land registry fees – Your solicitor will update the official land registry documents, and the cost depends on the property value (£40-£910).
Insurance
It's important to arrange building insurance for your new home - starting from the contract exchange date (not the date you move in). Your building insurance covers any damage to the structure of the building that might affect its value. 
The cost will depend on the level of cover you need – you can even consider a policy that would cover rebuilding the property if it got destroyed. You may also want content insurance to cover your possessions, valuables and furniture. 
Estate agent fees
When selling a house, you'll probably use an estate agent as a mediator between you and potential buyers. Estate agents set their own fees, so the charges vary depending on your chosen agent. 
The average high street estate agent charges between 1% and 2.5% of the final property price, while some online agents work on a fixed rate, starting at around £300. 
Deposit, mortgage costs and broker fees
Deposits are usually 10% of the property value, paid to the solicitor on the day of your contract exchange. The average deposit for a UK property priced at £218,225 would be £21,822.50.
Mortgage costs depend on the lender you choose, the mortgage rate you secure, and other contract terms (including repayment periods and fixed rates). Mortgage rates are around 2% currently but can fluctuate.
You could also use a mortgage broker to advise you which mortgage product suits your situation. There will likely be additional charges, such as mortgage broker fees, adviser fees and arrangement fees.
Energy certificate 
If you are selling, you need an Energy Performance Certificate to assess your home's energy efficiency. It costs £60-£120 to get your property on the EPC register, which varies depending on the size or type of property. 
To get the best price, ensure you get the assessment completed directly with an accredited assessor rather than through an estate agent.
Movers and more: What are the costs of moving my belongings?
Moving day can be stressful. To simplify their transition, more Brits are using removalists than ever before. Movers can help with any tasks associated with packing, loading and unloading your possessions, so they are moved from one property to another. This includes:
Loading and unloading
Packing services 
Dismantling and reassembling
Moving company prices will change depending on different variables, so it's essential to give them as much information as possible. Your moving costs will vary depending on your:
Timing
How much are movers per hour? In the UK, the average moving van cost is £9.13 per hour. But this can blow out with things like penalty time, so the key to keeping costs down is making the process as quick as possible.  
Don't forget your moving time includes driving to your new home and the time taken to load and unload the van. Your movers will pack and unpack your van, following protocol to ensure safety for your items during transit. They can speed up their loading/unloading with trolleys and lifts, but removalists' priority is always to lift and move objects safely. 
Location
You might incur extra costs on the day if your home is far away or difficult to access because: 
You have a lot of stairs or a small lift
There are narrow passageways to enter your home
There is no driveway or back lane access
You live on the main road
To ease loading/unloading, try and reserve a nearby parking spot before the van arrives, or ensure you book a time where traffic isn't too heavy. How much should a local move cost? Usually, the first 50 miles are included for a standard move. But longer moves are commonly charged an extra rate (e.g., £1 per mile).
Possessions
The overall size and number of things you want to move will impact the other variables in your move, including the size of the van and how long it takes to load and unload.  
Large and cumbersome items might take longer to move, adding costs. For example, the cost of moving a boiler, piano, large sofa or white goods item (like fridges and washing machines) is higher. These items are heavy or need to be carried in a certain way to avoid damage. Make sure you include all of these items when requesting a quote. 
The average costs of moving can vary according to the size of the house. For example, the typical moving costs of a 4-bedroom home will be greater than a studio apartment. 
| | |
| --- | --- |
| Size of house | Average cost of moving (50 miles) |
| 1-bedroom house | £356 |
| 2-bedroom house | £576 |
| 3-bedroom house | £806 |
| 4-bedroom house | £1,056 |
Packing services, materials and assembly
Your quote includes packing and materials, including boxes and padding like bubble wrap. Many removal services offer a full packing service to ensure materials arrive safely and unbroken. 
For larger items, like wardrobes, bed frames and shelves, it may be necessary to dismantle the items and then reassemble them at the other end. To save time (and money), you could do this yourself and have the disassembled items ready to be picked up.
Cost at a glance: What is the average cost of moving house?
Cost of moving home (buying and selling)
Moving cost item

Average cost

Estate agent fees

4,500 (1.5%)

Conveyancing fees (selling)

570

Conveyancing disbursements (selling)

42

Home buyers insurance

69

Conveyancing (buying)

636

Conveyance disbursements (buying)

395

Mortgage fee

1,250

Valuation

299

Survey

437

Home insurance

196

Stamp duty

0 (current)

2,500 (under normal non-COVID rules – 2%)

TOTAL:

8,394




10,894 (incl stamp duty)


Cost on the day for moving possessions (removalists)
The average cost of movers for a three-bed house travelling 50 miles is £1,181. But make sure to put up a task and get a personalised quote based on your actual circumstances.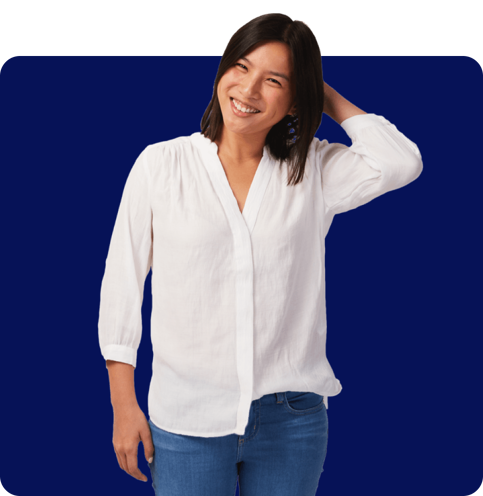 FAQs
There are many ways you can help minimise moving expenses. If you're concerned about the cost to move your kitchen, living, dining and more, it helps to get a few different quotes and discuss how to cut costs. You could do any of the following: pack items yourself, opting out of packing services, disassemble/assemble all furniture yourself, move smaller items in your car, move all items near the front door for easy removal, choose a cheaper removalist, source packing boxes/materials from supermarkets, and only get removalists to deal with large items you cannot move yourself.
Movers can help pack your belongings for a price. They usually charge a packing fee and the cost of any packaging materials such as boxes, tape and bubble wrap. On average, expect to pay £250 for the contents of a three-bedroom house.
It's free and takes only a minute.