Home

/

Deck Painting Cost Guide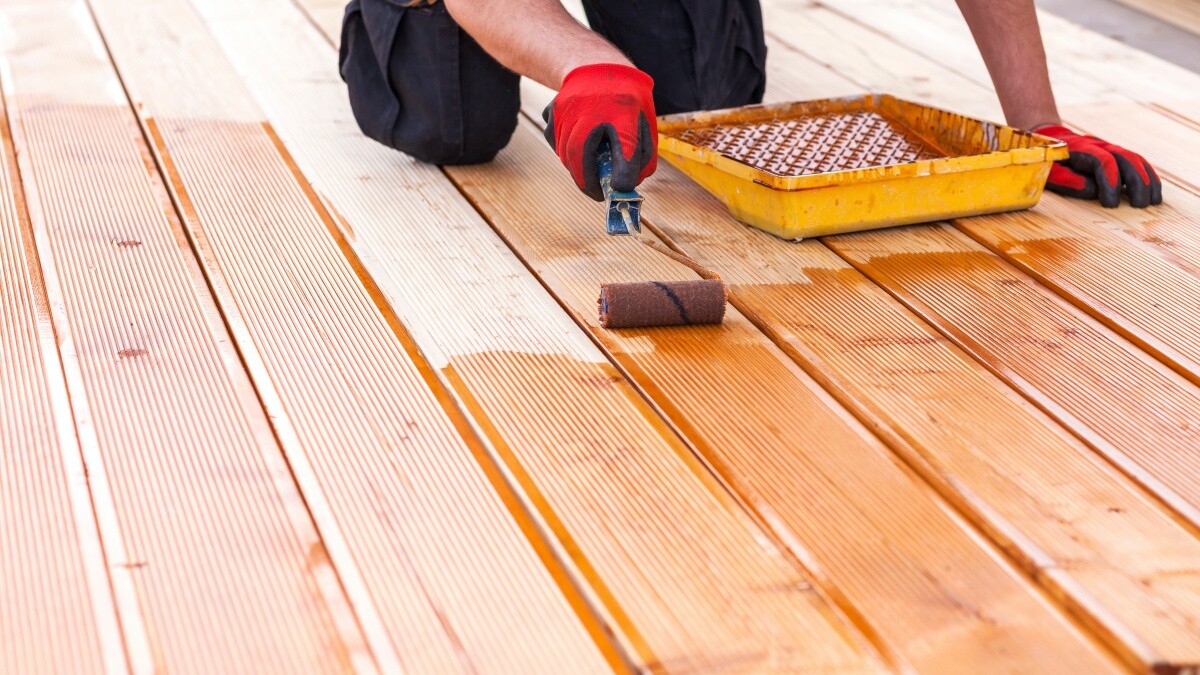 How much does deck painting cost?
Get a free quote now
Post to find a price. It's free and only takes a minute.
Price guide
£73 - £212
Find deck painters, fast

Post a task with your price in mind, then get offers.

It's free and takes only a minute.

See how it works
Deck painting is an excellent investment for renovating your deck. It helps add protection to your deck, making it last longer. On average, deck painting costs somewhere from £73 to £212 for labour. This includes the cost to paint deck spindles, pressure-washing, and the lot. Materials like paint and oil might cost you extra, though. The price of deck paint will vary based on the quality of paint you want.
Thinking about giving your deck a new look but don't have the slightest idea how much it is to paint a deck? Fret not, this cost guide will help you learn more about deck painting, so you have an idea of what to expect when availing of this service on Airtasker!
How much does it cost to paint a deck?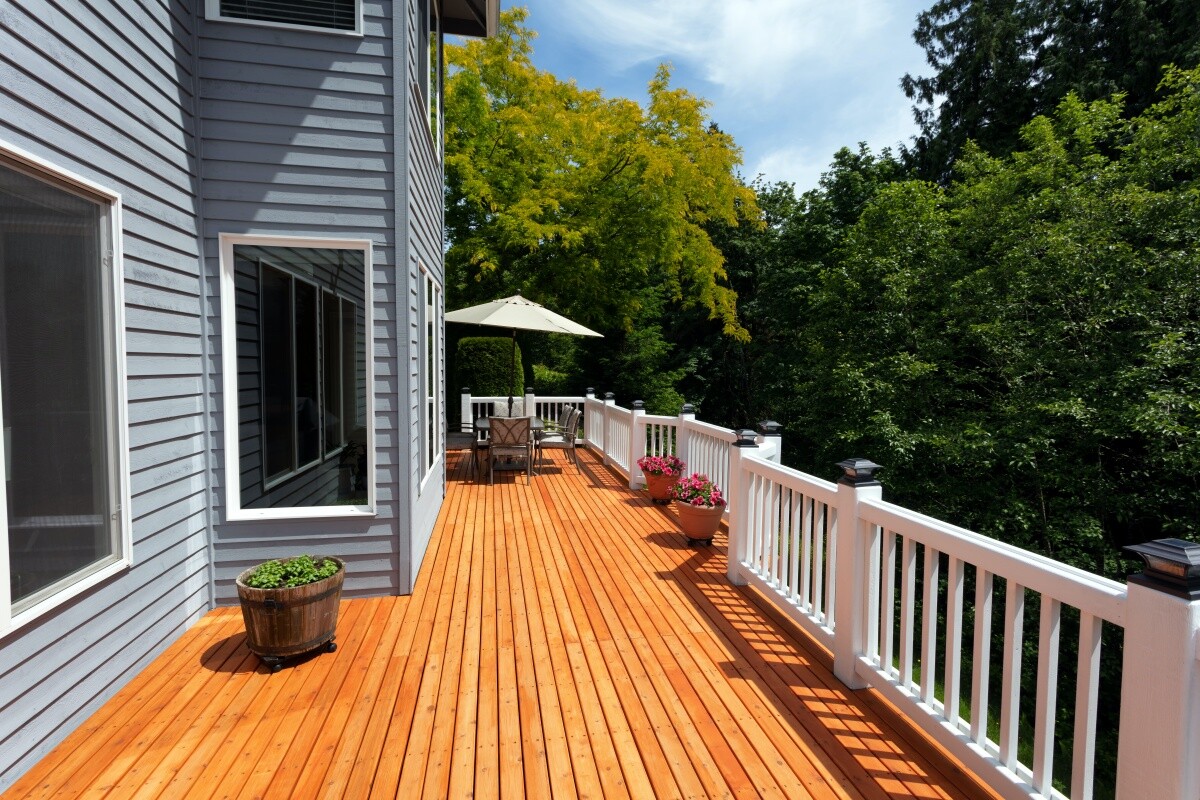 Decking can be a pretty big investment, and you want to do everything that can help make this investment last longer. Painting your deck not only looks good, but it can also help preserve and protect the wood. Painting your deck protects it from the usual wear and tear from the changing weather conditions. This saves you money from countless repairs later on. 
To avoid any surprises, it's good to have even a vague idea of deck painting prices. Take a look at this table to give you a better idea of the cost breakdown of this specific project:
| | |
| --- | --- |
| Cost factor | Average cost |
| Labour | £16 per hour |
| Deck cleaning | £2 per sqm |
| Paint | £75 per litre (requires 2 coats per project) |
| Oil  | £8 per litre (requires 2-3 oil coats for 2 paint coats) |


Other factors to consider
Several other factors come into play when getting your deck painted. Luckily for you, here is a list of other factors considered in paint decking costs:
The size and shape of your deck
First and foremost, the size of your deck will play the biggest factor in the overall price. A larger surface area will mean more materials to be used and more labour to be done. The shape of your deck also factors in overall cost. The more complex the shape or design of your deck is, the more time is needed to paint it. 
The condition of your deck
The condition of your deck also factors in the overall cost. This points to how dirty or unmaintained your deck is. Decks are usually pressure washed before they're painted. The dirtier the deck, the more it will cost to wash it. 
The condition of your deck also indicates if it needs to be repaired and what kind of repair is required. Minor deck repairs are usually included in the initial costing. Major deck repairs like deck board replacement might cost you extra because of the additional materials needed.  
The type and quality of paint you want to use
There are mainly two types of paint used in deck painting: oil or latex-based. Both have their pros and cons. While oil lasts longer, it doesn't do well in the heat. On the other hand, latex is not as long-lasting but does well in hot weather.
Also, consider the quality of paint in your overall cost. The price of paint will differ based on the quality of paint you want to use. Cheaper products might mean less long-lasting and less protection for the wood. 
The time of the year and your location
The retail price will also depend on the location and the season. This is due to the demand per area or season. Paint decking services in more urban cities have more competitive prices than the suburbs. Deck painting in the summer and spring might cost more because of the volume of demand during that time. 
Additional services in deck painting
Deck painting usually involves a wide variety of additional services you can opt to get. You're not just getting your deck painted, but you're also improving it. This means more services are included in the renovation. Fortunately, there is a summarised list of common decking services you can avail of:
Painting spindles /rails

Painting the pergola

Deck sanding

Deck staining

Deck repairs 

Deck replacement 
Painting vs staining: Which one should you get?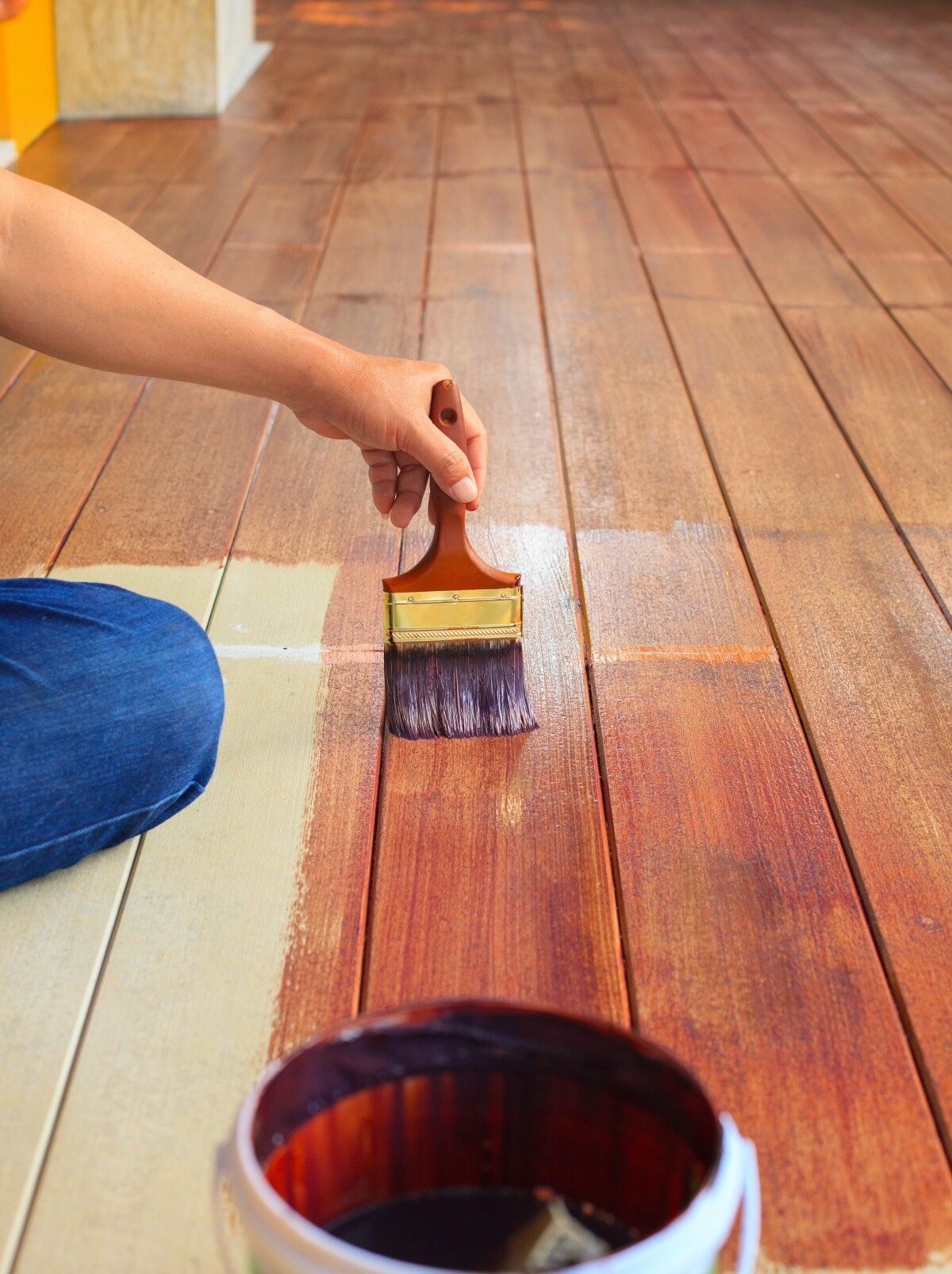 There are several reasons why painting is the best option for your deck renovation. If you're still on the fence about getting your decks painted, here are a few causes why you should get your deck painted instead of stained:
Long-lasting coverage
Painting does a good job at filling in empty spaces and covering imperfections, thereby providing fuller longer-lasting protection against weathering agents. This makes it resistant to various weather conditions, especially heat. 
More choices for colour
Having your deck painted also provides more options for colours. Deck painting also allows you to completely cover imperfections from previous jobs like a colour you don't like or cracks you see. 
Cleaning made easier
Paint is much easier to clean because it provides a smooth surface for your deck. It is easier to wash off and get rid of dirt from a smooth painted surface. 
How to book a Tasker
Whether painting or staining, you can get someone to do it for you in Airtasker. Booking a Tasker to do your task for you is as easy as 1-2-3! Just click the "Post a task" button and follow the instructions to fill up your task request! 
Here are some things you need to remember when posting a task for deck painting:
Have a schedule in mind

Indicate your budget

Mention your location

Specify the flooring of your deck

Indicate the measurements of your deck
The more specific you get about your deck painting project, the easier it is for the Tasker to assess if they can do it. This also allows for faster transaction and project completion.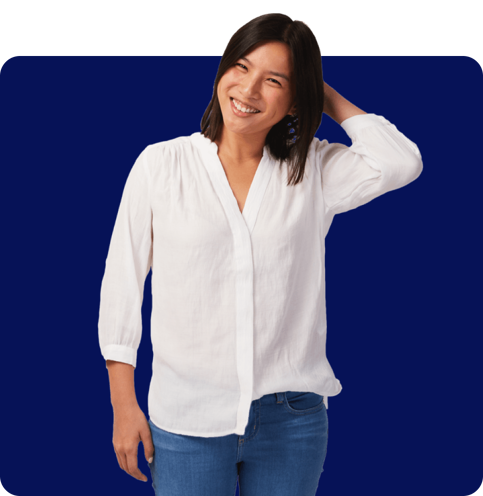 FAQs
Getting a professional to do the job for you is a great investment because they get to check for other issues with your deck. This ensures the project will be done right and the job will last long.
You want to paint your deck in dry weather. This allows the deck paint job to dry properly. You might want to avoid painting over direct sunlight or when the weather is too hot as this dries the paint faster than recommended. It is best to allow plenty of time for drying.
There are several phases that go into deck painting. Power-washing a deck will take minutes, but letting it dry will take longer, from one to two days. The actual painting job will take roughly hours for a standard size deck. What will take a long time is letting the coat dry. Ideally, coats are allowed to dry and finish overnight.
It's free and takes only a minute.