Home

/

Gutter Installation and Replacement Cost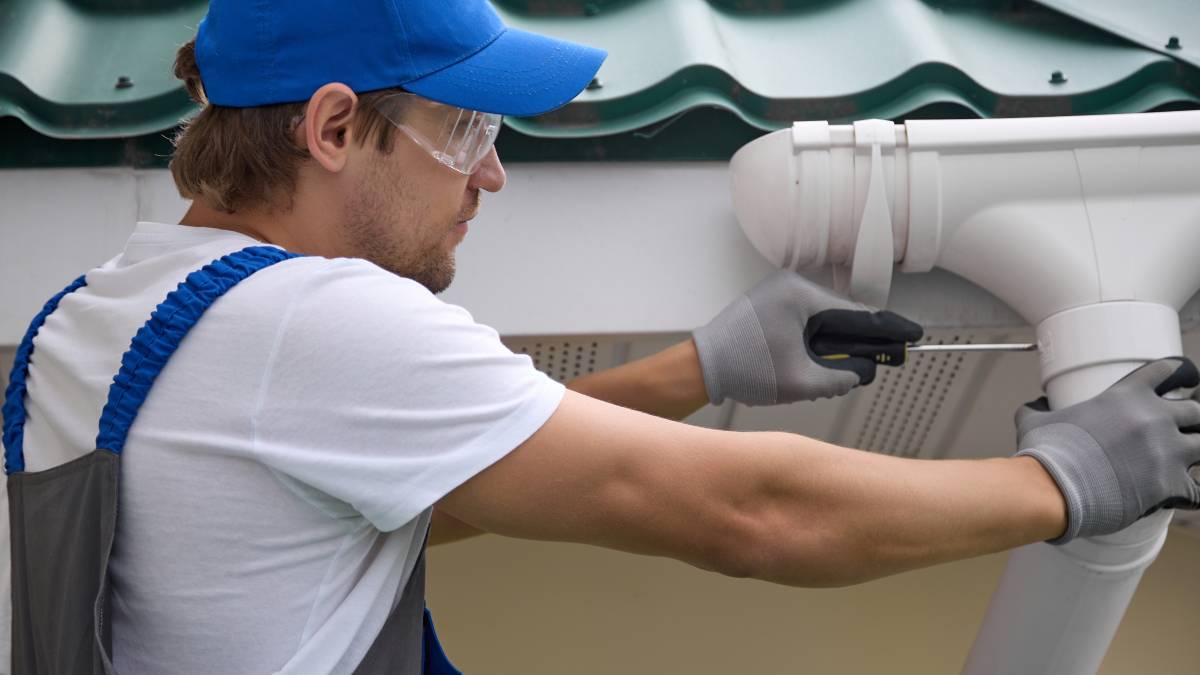 How much does a gutter replacement cost?
Get a free quote now
Post to find a price. It's free and only takes a minute.
Price guide
£450 - £900
Find gutter repairs, fast

Post a task with your price in mind, then get offers.

It's free and takes only a minute.

See how it works
An effective guttering system protects your home by collecting excess rainwater from the roof and directing it down the drain. That's why cleaning your gutters is important to keep your home safe from storm damage. Old or damaged gutters can cause a slew of issues for your property, including foundation damage and dampness inside your house. Should you need new guttering or replacement, do it before the rainy season starts! 
The average gutter replacement cost is about £450 to £900. Meanwhile, gutter installation cost depends on factors like house type and gutter material. Whether you want to install gutters for the first time or replace your old ones, this guide can help you set a budget for new gutters by breaking down the costs.
House types and average gutter replacement prices
Many factors will influence the new gutter's cost. One important variable in determining the overall price is the house type. Listed below are a few of the most common house types and the estimated cost for replacing gutters. 
| | |
| --- | --- |
| House type | Average costs per metre |
| Terraced house | £400–£500 |
| Semi-detached house | £400–£500 |
| Detached house | £500–£700 |
| Bungalow | £400–£550 |
| Flat | £240–£360 |
| Garage | £325–£350 |

Factors that affect gutter installation prices
Gutter material
The type of material influences how much gutter replacement costs. Plastic gutters can be purchased for as little as £2 to £8 per metre. The disadvantage of plastic is that it has the shortest lifespan and does not always look as nice as other materials. Depending on how well you maintain your gutters, vinyl can last up to 20 years.
Aluminium guttering is common in UK homes, costing between £22 to £37 per metre. If you have the same material for your windows, you may want to match them with aluminium gutters. 
Copper gutters are one of the most costly, but they have a beautiful finish and can last up to 60 years. Copper gutters cost between £25 to £36 (and sometimes more for exceptionally high-quality copper guttering), making them extremely expensive to install. But if you don't mind spending more to have a luxurious touch for your home, this material is a great choice. 
Length
Some labour costs of gutter installation are charged by the metre. Longer gutters take longer to replace and install. When you pay by the hour, the length of the gutter can also affect your total costs. 
Complexity of project
The average price of gutter replacement varies depending on the complexity. New guttering, for example, may also include the cost of other materials, such as fasteners, to attach the gutters. You may have to pay more for new gutters on tall roofs that require scaffolding and other specialised equipment. 

Location
The cost to replace gutters varies across the UK, owing primarily to labour costs per hour. The contractor's fees are typically adjusted to reflect local market rates. This means that cities with a higher cost of living, like London, have a higher average cost of gutters than other cities. 
When to replace your gutter
Different gutter issues have their own fixes. Sometimes, it can be saved by getting someone to repair your gutter. In other cases, you could save more by installing a new gutter system. 
You should probably replace your gutters if:
It requires multiple minor repairs. It's best to opt for gutter replacement if the whole guttering system is laced with cracks, holes, or rust spots all over. 
Your hangers refuse to stay screwed in. The cost to replace gutters and repair fascia boards is frequently included in the services provided by gutter replacement companies. 
Guttering sections will not hold together. To prevent future gutter separations, replacing your existing guttering with seamless gutters might be simpler if some gutter sections refuse to heal despite your best efforts (or if you've already experienced a few gutter separations). 
There is an improper pitch. This problem is rarely resolved quickly. Installing correctly pitched gutters allows water to flow where it should be.
Your gutters have denting or buckling issues. Leaking gutters will only be fixed if you replace the dented section of the aluminium gutter. If you have seamless gutters, you should replace the entire run. 
How to save on gutter replacement costs
Gutter replacement can get costly, but there are a few ways to save money when replacing guttering:
Installing a gutter guard keeps debris from entering your gutters, reducing your amount of potential damage, lessening the complexity of gutter replacement, and saving you money in the long run.
Hiring an expert to install a downpipe can help prevent water from accumulating in the gutters. It directs the flow and ensures that it goes into the proper storm drains, providing your home with quick and easy water drainage.
Post a task for gutter installation and replacement
Find a contractor to get started now that you know how much to budget for replacing gutters! While looking for a Tasker, write down information such as your budget, location, gutter type, material, and length to receive more accurate quotes. Select the professional for your gutter replacement needs by looking through their profiles, ratings, and reviews.
Hiring an expert gutter and roofing contractor saves you valuable time and money in installing guttering. Otherwise, you risk wasting more time and money trying to fix these problems than you would if you hired a professional.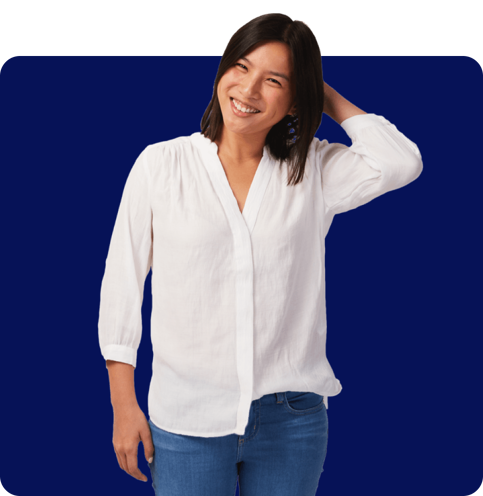 FAQs
Gutter replacement is often required every 20 years. But they can last longer if properly cared for.
A leaking gutter can result in water damage. Water leaking into your walls or ceiling can weaken the structure of your home and result in costly guttering repairs. It also poses serious safety risks, as allowing water to pool around your foundation can weaken the soil and destabilise your home. 
While there is no ideal method to go about exterior remodeling, when choosing between new roofing and gutters, your best option is typically to get a new roof first.
Although the cost of repairing or installing guttering can be deducted from the home's value, gutters often do not increase a property's value. That's because good working gutters are standard and required in a home by the appraisers.
It's free and takes only a minute.