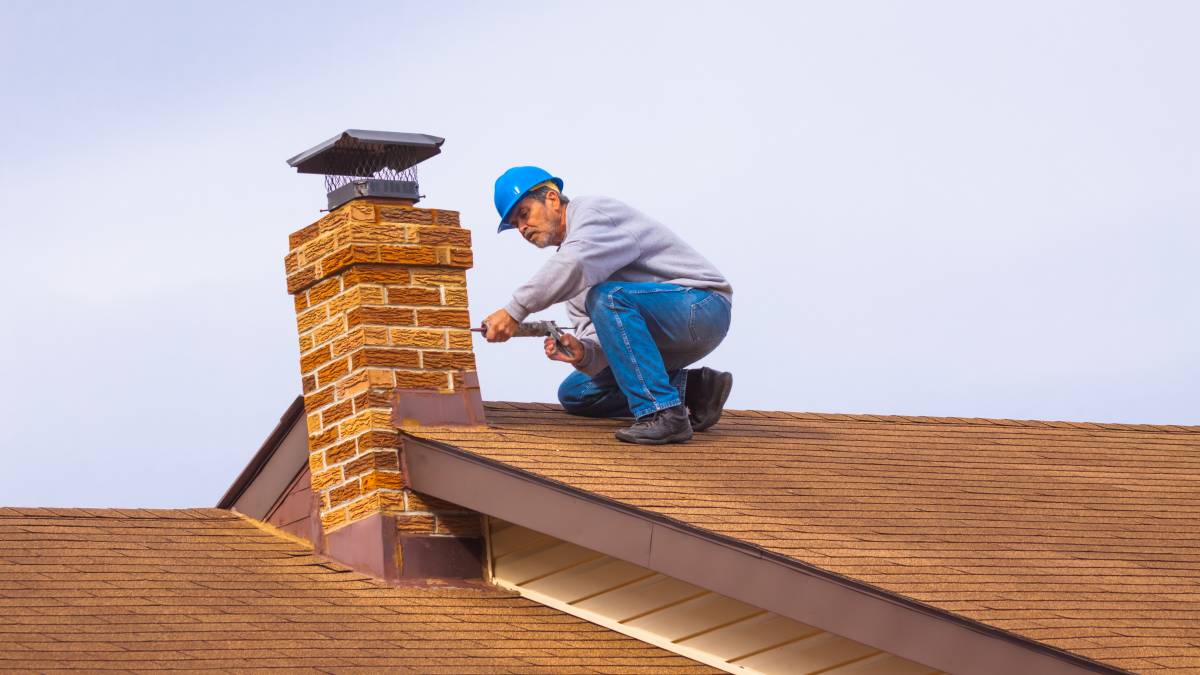 How much does a chimney repair cost?
Get a free quote now
Post to find a price. It's free and only takes a minute.
Price guide
£200 - £2,000
Find chimney repair experts, fast

Post a task with your price in mind, then get offers.

It's free and takes only a minute.

See how it works
Isn't it nice to sit around a warm fireplace during chilly days? Thank your chimneys for doing the tough job. However, behind every roaring fireplace is a chimney that does the dirty work of sucking out all the smoke and hot flue gases. This makes them prone to damage that must be repaired as soon as possible.
The cost to repair a chimney can be as low as £200 for simple damages like minor cracks to as high as £2,000 for a total chimney replacement.
If your chimney needs to be repaired because of wear and tear, corrosion, or other structural problems, this cost guide shows the average cost of chimney repair, so you know much to set aside for this project. 
Chimney repair price list
Chimney issues that significantly affect any of its components may require chimney repair. Even if you think a problem is evident, a professional can accurately diagnose the issue and advise you on the best course of action. Here are a few common types of chimney repair, along with their average cost. 
| | |
| --- | --- |
| Chimney repair type | Average cost |
| Chimney flashing | £200–£800 |
| Cracked chimney flue repair  | £800–£1,200 |
| Chimney repointing | £500–£2,000 |

Chimney flashing
Chimney flashing repair cost is around £400 to £500. If you are fixing the flashing with a new section or welding up cracks, the repair can be about £200. By stopping rain from entering the susceptible area of the roof where the chimney meets the tiles, lead flashing around chimneys helps shield the entire roof structure from the impacts of the weather. 
Good lead flashing will survive for many years, but if installed incorrectly or too thin, it may loosen or crack, causing more serious issues. You may also make this a bit easier by having your roof cleaned regularly.
Cracked chimney flue repair
Depending on the type of product used and the size of the chimney, cracked chimney flue repair costs can range from £800 to £1,200, including any necessary cleaning.
Chimney repointing
Repointing a chimney costs roughly £500 for small chimneys and up to £2,000 for huge chimney stacks. Repointing is necessary If the mortar in your brickwork is deteriorating and allowing water inside. The procedure is similar to any other brickwork repointing, but it costs expensive because it must be done at a height. 
Factors that chimney repair cost
Chimney type
The entire cost of chimney repairs depends on the type of chimney and the materials used to construct it. Some materials are more affordable and convenient to work with than others.
Chimney repair solution
The techniques and fixes employed by the repair professional can also determine the total chimney repair cost. For example, if the mortar portions of the chimney are damaged, they might choose one of the most affordable solutions, which is to re-mortar it instead of repointing or restoration.
Labour costs
If the job is more complicated and requires more staff, expect higher fees. Ensure that you're working with professionals knowledgeable about the specifics of fixing chimneys because chimney repair is dangerous due to the difficulty in accessing them and the potential for worker exposure to chemicals and creosote. 
Location
The cost of chimney repair also depends on where you live. The most expensive professional contractors will probably be found in London. They may also tack on extra fees for far-flung travel.
Accessibility
It could be necessary to put up scaffolding to make it simpler to access the chimney, which could increase overall costs.

Signs your chimney needs repair
Aside from soot, gases, and smoke, there are further signs that help your know your chimney is in bad shape. 
Excessive creosote
Creosote, the dark, tar-like substance you can see inside your flue, is normal. This is cleaned out when you have your regular chimney sweep. You might want to consult an expert if you see creosote outside the fireplace. Too much of it can indicate your chimney has a problem. For instance, excessive smoke from your fireplace could mean the liner needs to be repaired or replaced.
Efflorescence
You should take fast action if you notice a white powdery colour on your chimney, indicating it needs repair immediately. This discolouration typically happens when your chimney has excess moisture that starts to harm the joints between the brick and mortar. A chimney may begin to lean or even collapse once this happens.
Rust
It's time to get new metal components for your chimney if you see signs of rust. Rust can be a straightforward indicator of atmospheric moisture and natural deterioration. However, it might also be a blatant indication that your chimney is being exposed to moisture due to leaks. 
Additionally, rust is a sign that your components are not as strong as they should be. It's usually preferable to replace these parts whether the issue is a rusty metal that has cracked or flaked due to natural weathering or a leak. 
Deteriorating mortar joints
A quick inspection by a chimney specialist can tell you if the mortal seams between the chimney masonry need repair. The mortar-filled area between your chimney's bricks is a mortar joint. Failure of the mortar joints can speed up chimney degradation by exposing the bricks to more moisture. You risk your chimney collapsing if you don't fix the issue.
Shaling flue tiles
You have an issue if pieces of your chimney tile start to appear inside your fireplace. The flue lining must be in good condition to use the fireplace safely. Any gaps might quickly ignite a home fire. 
Signs of flue tile fragments indicate some cracks in the flue liner. However, many cracks go undetected until you engage a chimney specialist to perform a video inspection of your chimney.
Spalling
There is spalling when you detect masonry fragments around the bottom of the chimney from the outside. Water can leak into bricks if your chimney is not waterproof. When that occurs, the brick, concrete, or even stone surface may be forced to peel off, pop out, or flake. You risk your chimney collapsing if you don't fix this. 
Crown damage
A chimney crown crack is frequently the starting point for shaling and spalling. Since the crown is your chimney's first line of defence against external elements, it must be in excellent shape. Small cracks naturally develop around the chimney crown over time. However, these fractures may widen, allowing more water and other debris to seep into your house or liner. 
Leaks
Sometimes, all it takes is a missing cap to cause leaks. However, it can occasionally be the beginning of a rather significant issue. The chimney is not as water-resistant as you probably anticipated. When it's raining, and you hear water, you must get it checked immediately to prevent serious leaks and damage.
Post a task for chimney repair
There you have it. Once you understand the cost factors and when you need to get your chimney repaired, it's time to post a task. To get more precise quotes when looking for a Tasker, you can include details like your budget, location, chimney type, and problem. 
Make sure to look at their profiles, ratings, and reviews to select the suitable professional for your chimney repair needs. 
If you lack the required equipment and expertise, it can be dangerous to climb onto the roof to repair a chimney. Work with a chimney repair specialist to get it done right the first time and ensure your safety!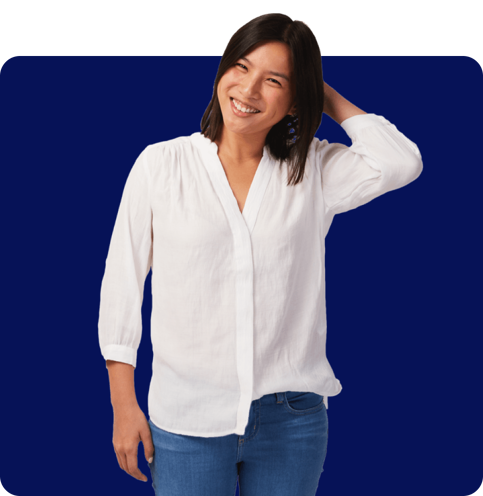 FAQs
If the chimney needs extensive and costly repairs, replacing it might be more cost-effective. You can also gauge whether a repair or replacement is necessary based on age. To avoid additional covering or repair costs, replacing an ancient and damaged chimney with a new one may be better. A new chimney should be more durable than an old one. 
A chimney should last between 50 and 100 years if built and maintained properly. Many chimneys are not adequately maintained, so it's crucial to inspect your chimney before and after moving into a new house.
It depends on your policy. Some insurance policies cover chimney damage from calamities, such as hurricanes, but they typically exclude problems with the chimney's ordinary wear and tear.
It's recommended to have your chimney inspected once a year. This can identify flaws and correct them before they become more serious.
It's free and takes only a minute.