Home

/

How to Screen in a Porch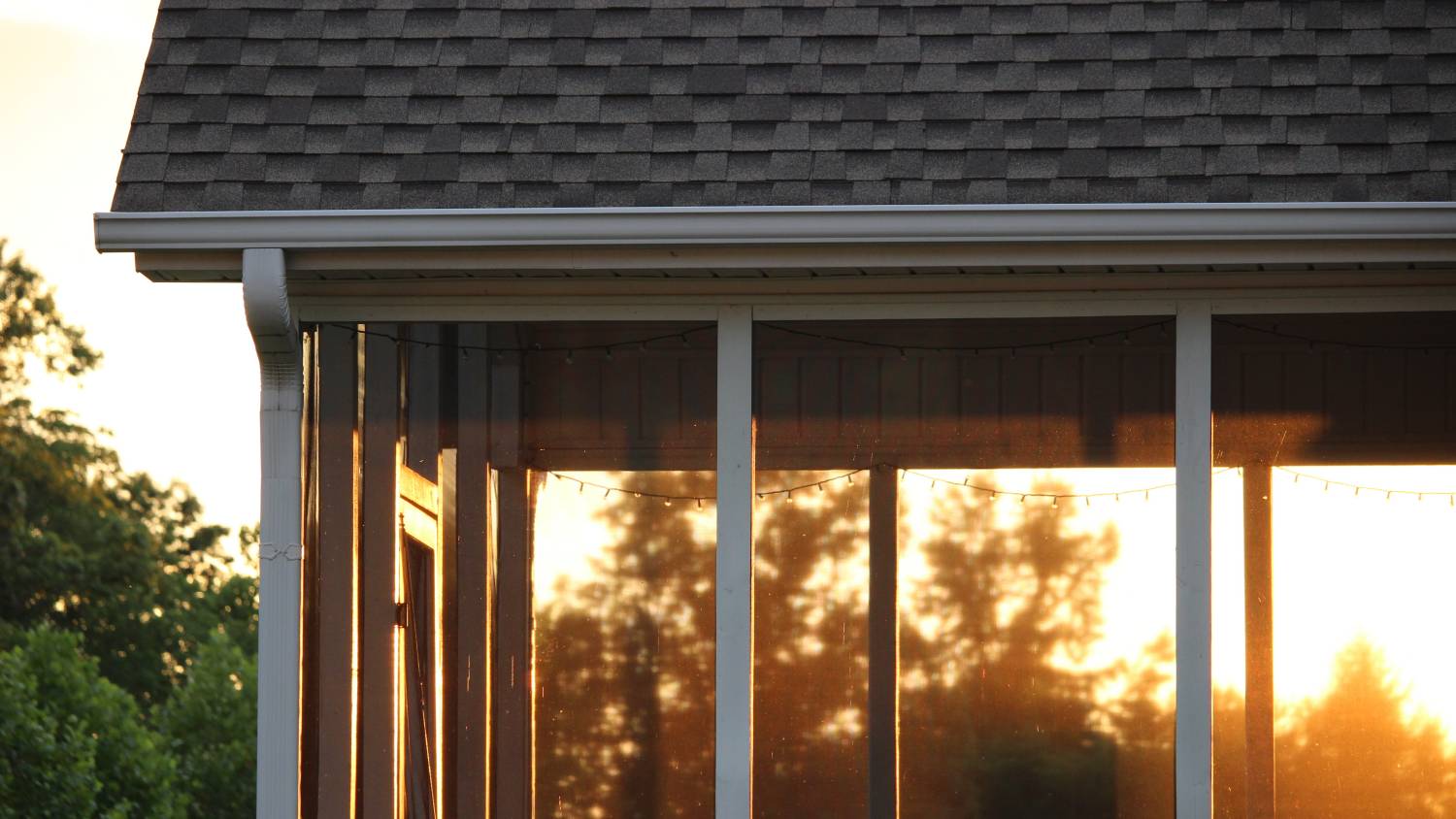 Find privacy screens installers, fast

Post a task with your price in mind, then get offers.

It's free and takes only a minute.

See how it works
Learning how to screen in a porch is a perfect skill for those who want to make their outdoors a little more indoors. Get a lot more use out of an existing porch by adding screens that protect you from the elements and give you a little privacy. 
Your porch is already an extension of the internal living area, so why not increase the amount of time you spend outdoors by screening in your porch? This can help protect your area from insects and blowing leaves to decrease the amount of cleaning you'll have to do.
What is the best way to screen in a porch? Read on for some helpful porch screening tips to give your outdoor space a whole new appeal as a second family room that you can use to entertain friends or spend a relaxing evening alone.
Materials you will need to screen in an existing covered porch 
Whether you DIY or hire a handyman to help with screening in a porch, it's always important to have all the tools and materials for the project:
Lumber for building screen panels

Screen fabric

Screws

Paint to finish the frames
Steps on screening in a porch
The first part of your installation assumes you have existing deck posts or walls to attach the screen frames to. If you don't have one and need to build a roof over an open deck, we recommend professional construction to ensure the right process is followed to keep everyone in your home safe.
If you have a suitable cover on your porch already, all you need are frames to support the screens. The screen panel size and configuration will depend on your porch size and individual design taste. If you live in a region experiencing strong winds and weather, opt for smaller screen panels that can be easier to repair if broken.
Step 1: Cut the screen panel boards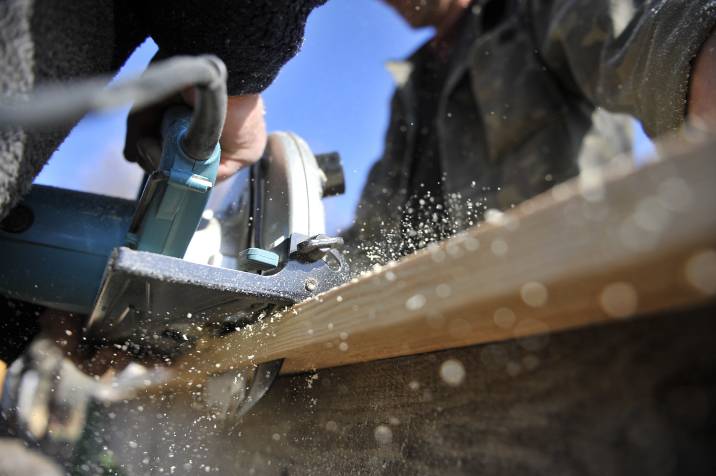 Start by cutting a two-by-two to the sizing of your boards top and bottom rails for one panel. You can repeat this for as many other panels as needed. Drill four pilot holes through the two-by-twos, then switch to a driver bit to create two 1/2-inch screws into the face of the floor.
Step 2: Construct the frame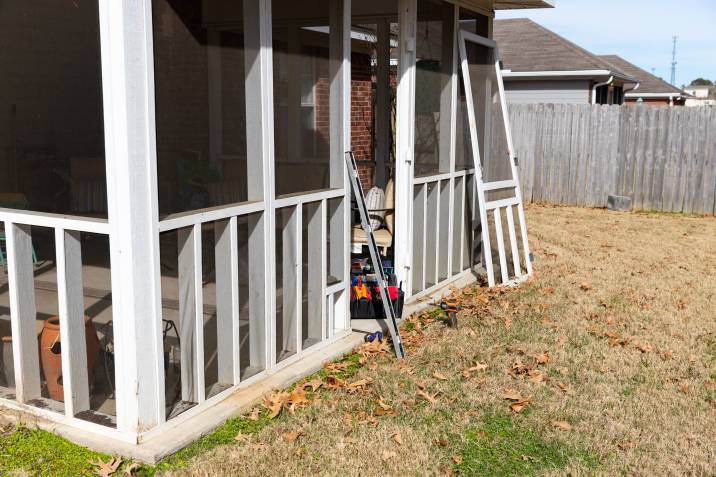 Make a rectangular screen panel frame with two boards at the top and bottom and two long boards for the vertical sides. Use four metal braces to construct the frame. For some additional structural support, include a horizontal centre rail if you like. Secure each rail in place with metal corner braces. 
Step 3: Add the screen material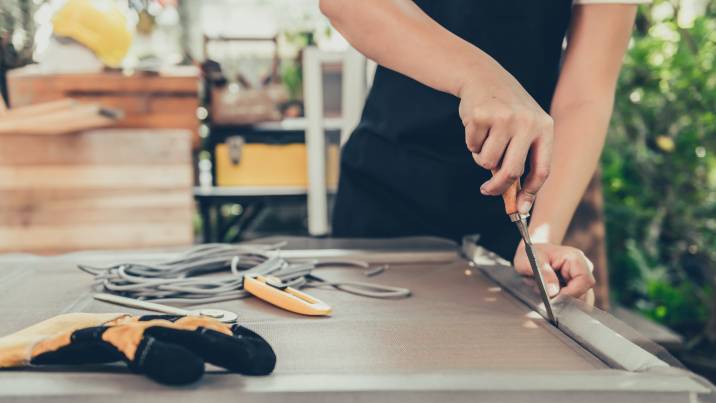 Stretch your chosen screen material (more info below) across the face of the panel and down on the sides. Keep the screen tight and staple the sides. Cut off any excess with scissors.
Step 4: Bolt the panel to the frame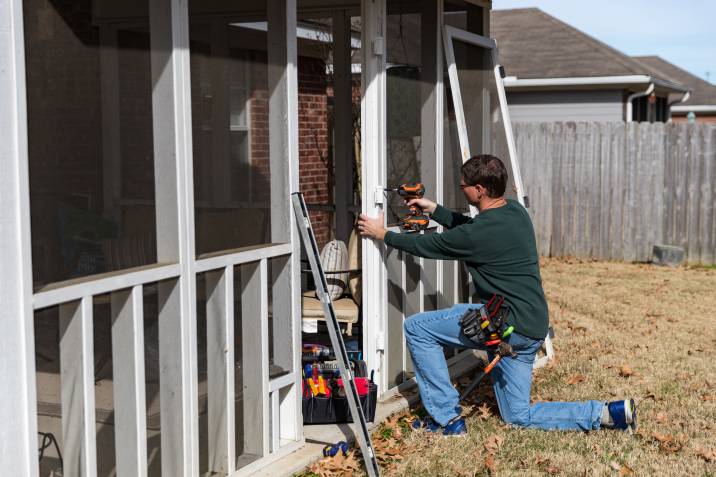 Drill two holes at the top of the frame so you can attach them to your patio, and do the same with the floor section. Then, insert some three 1/2-inch bolts through the four holes with washers and wing nuts. Should you need help with your patio first, you can book patio builders to install one for you!
What is the best screening material for a porch?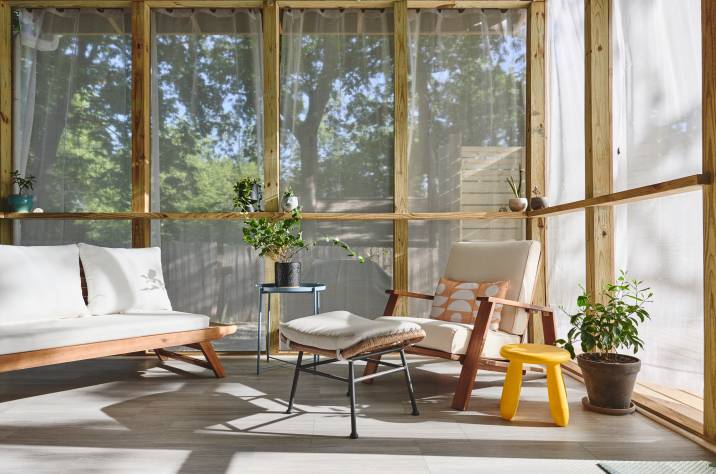 There are many options to form your actual screen; some of the most popular are as follows:
Fibreglass screen fabric
There are many benefits to this option, including the fact that it is available in many different colours and is easy to work with. You won't have to worry about rust or corrosion. People with a pet cat may wish to avoid it, as claws can easily shred the material. 
High visibility screen fabric
Also made from fibreglass but with a fine weave and thin fibreglass, this option is perfect for optimum visibility and will seem nearly invisible from the inside of your porch.
Aluminium screen fabric
This sturdy screen option is perfect for those who see strong winds; however, it is a little more difficult to install and creases easily. Try to avoid the uncoated versions of an aluminium screen, as they can corrode or rust in humid climates. 
Pet-resistant screen fabric
If your family includes a few furry members, then this option is best for you. A great pet screen features durable vinyl-coated polyester that can withstand scratches and tears. It is resilient and thicker than other options, however is also more difficult to see through. For these reasons, you may wish to only install the pet-resistant screen enclosure on the areas a pet might scratch, like the door or lower screen panels, then use a higher visibility option on upper screen panels.
Solar screen fabric
Made from synthetic fibres, this option will block or reduce the amount of sunlight, protecting those porches with furniture that might fade. It is also a great option if you need to reduce the heat on the porch.
If your porch has an exterior door that leads to your yard, you might want to consider the design to match the screen fabric for the enclosed area. You can find different screen door design ideas to match your porch.
Codes and other considerations when screening in a porch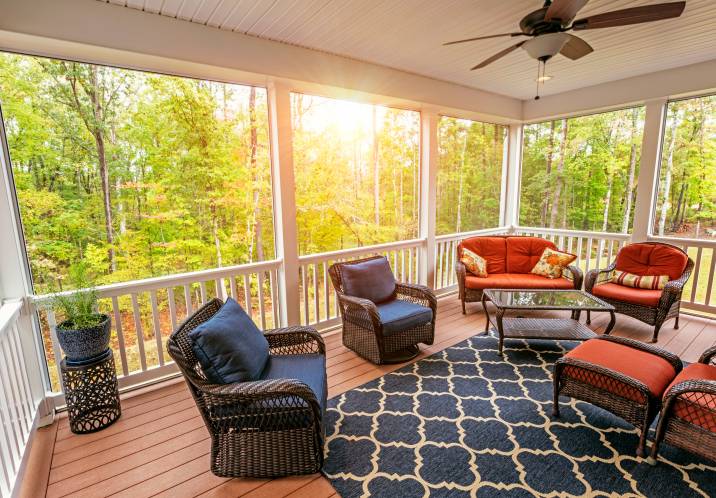 Before you do any work, it is important to consider any permits that may be required. NSW, for instance, has a few requirements when screening in balconies and other outdoor areas. Call your local building authority and make sure that your planned changes are free to go ahead without approval. Generally, this should be fine; however, those who are making structural changes, like adding a roof, will probably need a permit.
One final check applies to those who live in a residential development with binding restrictions that apply to the property's exterior look. It may be that you are not able to screen in your porch or must follow a specific design to keep the exterior look of the building cohesive. This is also relevant for those who may have a homeowners' association that maintains continuity of design over the property.
How much does it cost to screen in a porch?
How do you screen in a porch on a budget? The costs for screening in a porch can vary widely based on a number of factors. The key elements to determine cost include:
How big is the area you'll be screening?

Which materials are you going to use to screen in your porch?

Will you DIY or pay for professional help?

Do you need to add a roof, or is there an existing one?
If you're just screening an existing porch for the installation, the total costs can mean a couple of dollars per square foot for materials. You can also purchase porch screen kits that will provide you with everything you need. Depending on where you're from, these can once again vary in price based on the quality of materials they offer.
Final tips for a DIY screened-in porch
The DIY screened-in porch is doable for those who have an existing covered porch and know some basic carpentry techniques.
If you attempt to do it by yourself, just keep in mind that sections can be cut down if you need them to fit a smaller area. Once cut, it can be hard to ensure they are adjusted to fit a larger area. Make sure you understand your porch dimensions and configuration before you get to work on sizing the individual sections.
If building your own screen panels seems like a task that is slightly above your skill level, or you simply do not have the time to get it done, consider some help! You can find a range of skilled taskers who can work on your privacy screen installation. Have the job done by a pro, save time and enjoy peace of mind in knowing it has been done correctly.
If you have caught the DIY bug and successfully screened in your porch, you may like to consider another project to add more privacy to your home. Read our article about privacy fence ideas and front porch design inspirations to move on to your next project that will make your home more appealing with the extra privacy.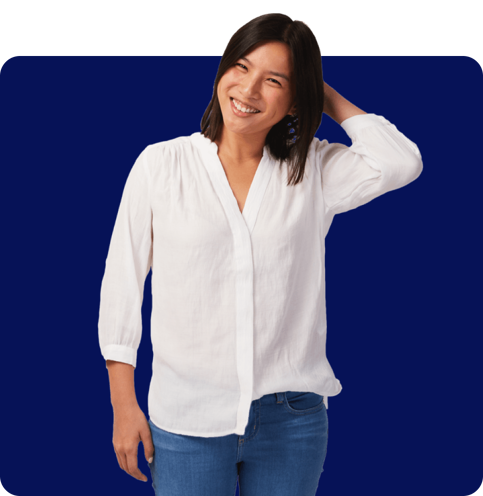 Frequently asked questions
Yes! Any improvements to your porch can be a great way to add value to your home. It is, however, important to keep in mind that the screens are not typically included in appraised square footage of your home, but to a potential buyer, having these additions in place already will undoubtedly make a home more attractive and add value.
Fibreglass is the most common screen type used for porches as it is inexpensive while providing good visibility. It has minimal glare from sunlight and won't crease, meaning it is easier to work with and harder to damage.
It's free and takes only a minute.