Home

/

Creative Empty Fireplace Ideas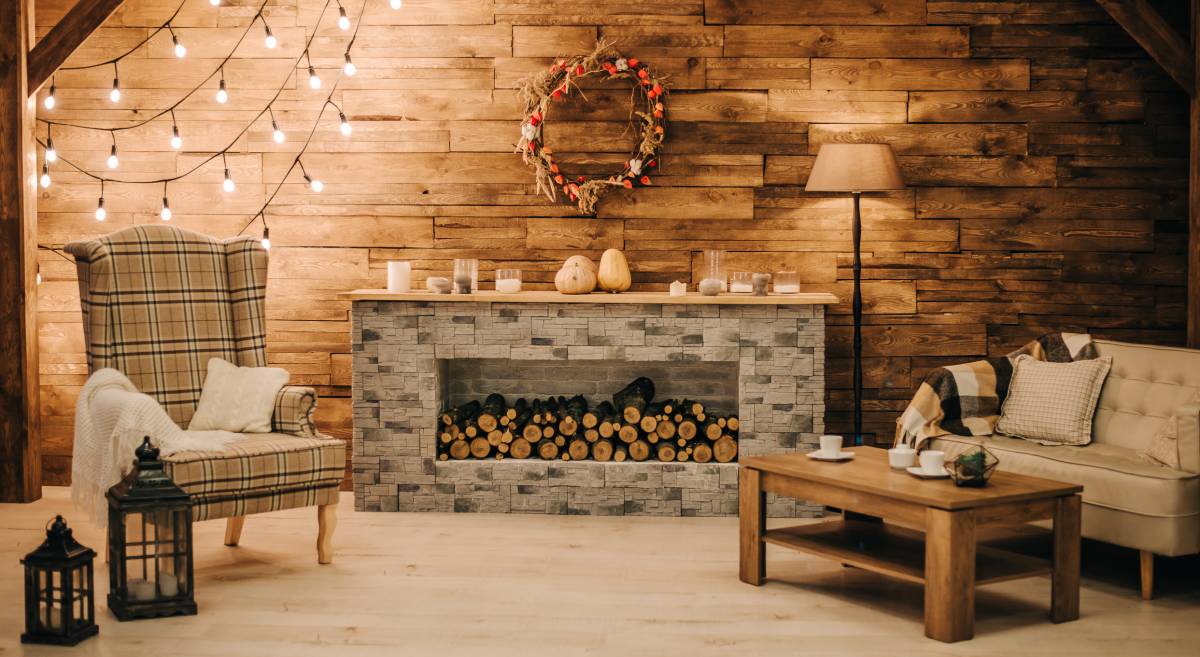 25 Creative empty fireplace ideas to decorate an unused space
Too warm for a fire? No worries! Fill your empty fireplace with decorative pieces for a stunning feature piece.
Get help for your DIY fireplace
Find fireplace installers, fast

Post a task with your price in mind, then get offers.

It's free and takes only a minute.

See how it works
Do you have an unused fireplace that you've filled in? Well, look no further because you can make this a centre of attention for your space with these empty fireplace ideas!
Whether you want something that is decorative and matches the decor of your home or something a little more functional, there are so many fireplace decor ideas you can do. While you're at it, you could even spruce up your fireplace with a fresh lick of paint and new tiling.
Empty fireplaces can be filled with your favourite decor pieces, books, candles, woodblocks, and more. You'll find endless possibilities when it comes to decorating an old fireplace. There might even be some unused fireplace ideas here that you haven't considered before.
So, let's dive into these inspirational unused fireplace ideas below.
Ideas to decorate an empty fireplace
1. Add fairy lights as your fireplace decor
Fairy lights are one of the best ways to create warmth and a cosy feeling in a home. A similar glow to a real fire minus the upkeep, it's a win-win if you want to light up your space! You can also add an assortment of white pillar candles inside the fireplace area. This would make you want to put your feet up and relax in this space!
2. Accentuate with fabulous foliage
An empty fireplace is just perfect for displaying beautiful foliage in a large vase. You can also add foliage to the wooden mantel to bring things together nicely.
If you need a mantel hung up (and it can be seriously heavy), you will want to hire a carpenter to install it correctly.
3. Arrange woodblocks in an empty fireplace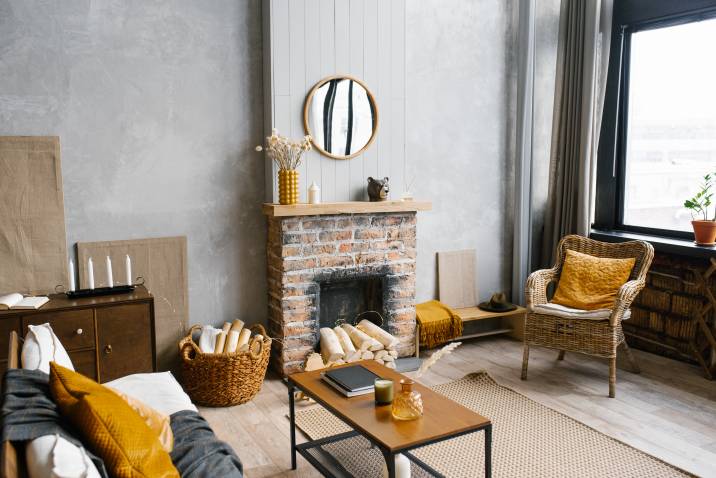 One of the best ways to fill an empty fireplace is by arranging woodblocks. Adding blocks of chopped wood to an unused fireplace will give it an awesome look without having to worry about a live fire. An empty fireplace is also a great place to store firewood if you have an active fireplace in another area of your home. Genius!
4. Imitate flickering flames
Candles are another way to decorate an empty fireplace. Place candles of different sizes inside a fireplace to provide a magnificent glow. This will give you a magical set-up that can also add a romantic feel to your living area. 
5. Add some dried foliage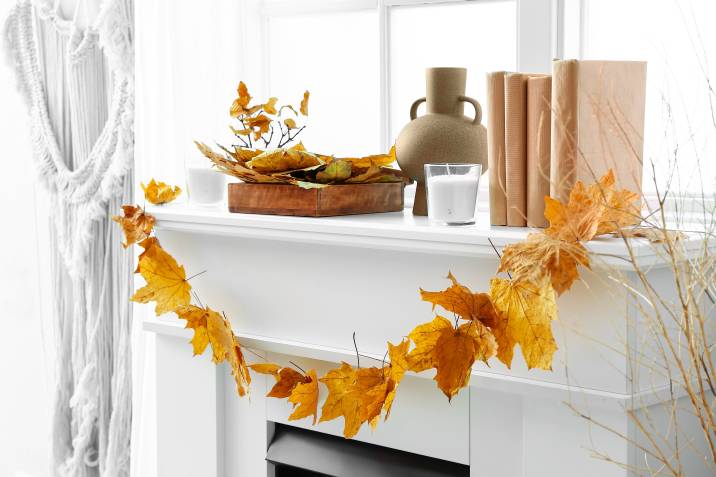 This shows simple and elegant styling with so much character. Arrange pine cones and dried foliage inside a nonworking fireplace to create that lovely and simple look. You can even use dried leaves on the mantel to accentuate the area and create a contrasting look. 
6. Go all out with thrifted finds
Decorate your empty fireplace with an awesome collection of thrifted finds. It might be ornate candlesticks or picture frames, lamps, or a vintage globe. It may be vintage brass fireplace stokers or a peacock-shaped brass fireplace guard. Go all out and find pieces to complement your interiors.
7. Bring in some plants
Empty fireplaces are perfect for foliage, flowers, or plants. If you have a jungalow-style living room, add some spectacular feature plants into your empty fireplace space. Set your plants off against a white painted background, or opt for gorgeous black and white tiling to highlight patterns!
8. Add a faux neon fire design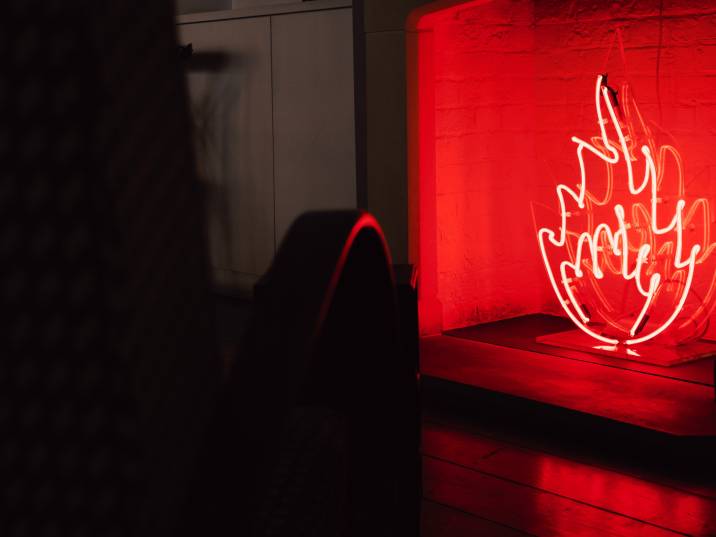 Who says you need real flames to keep your room cosy? Give the illusion of flames with a faux neon fire design. It's witty, quirky, and very appropriate!
9. Accentuate with ornate details
Give your living room an elegant look by using a gorgeous brass and black fireplace guard. The way the metal extends out to the mantel helps the fireplace stand out even more. The overall effect is very sleek and sophisticated. If you need extra help to install these ornate details, you can look for a handyman with experience in fireplace decor. 
10. Include seasonal decor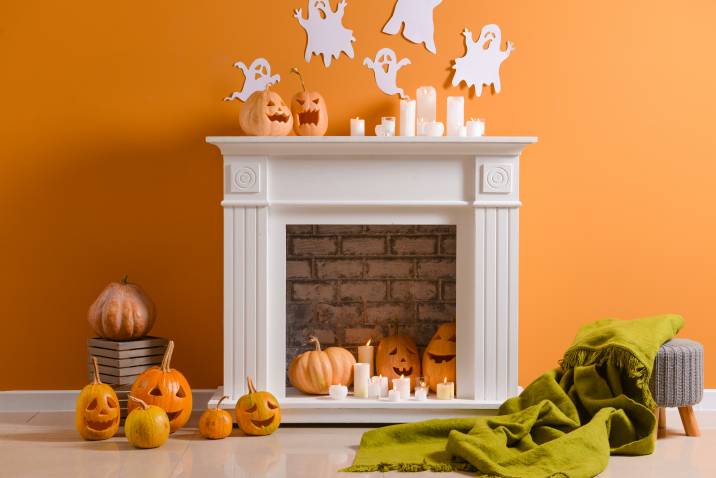 Empty fireplaces are perfect for displaying seasonal decor like pumpkins for Halloween. Keep your fireplace neatly painted and clean, and you can use it as a frame to set up all kinds of cute festive displays.
Ideas to style the space
11. Add tile for character
Detailed tiles are a great way of bringing some pattern and character into your space. Consider adding starry tiles to your empty fireplace, so it will look extra magical at night, especially lit up by the glow of flickering candles! Just add some foliage in a vase on the mantelpiece and voila! Get extra fancy with different fireplace tile ideas to find the perfect match for your interiors. 
12. Transform an unused fireplace in your bedroom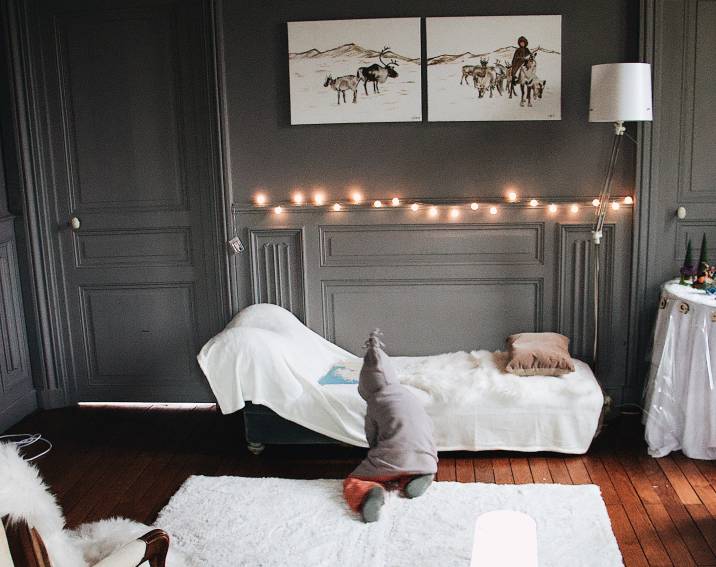 If your fireplace used to be a feature of a bedroom, then it's important to still make the space look equally as special when it's filled in. You can use the former mantel as a shelf to display family photos and art and drape some fairy lights across it. 
13. Make a driftwood candelabra
If you love coastal styling, then consider a candelabra made of driftwood! These almost look like they have been washed up from the shore, just with a handmade touch. White pillar candles are simply perfectly placed across the driftwood. 
14. Create a faux fireplace
If you don't have a fireplace to work with, but want to create a faux one, installing black pillars will give the fireplace a look without having to worry about committing to a major installation!
15. Add a fresh coat of matte black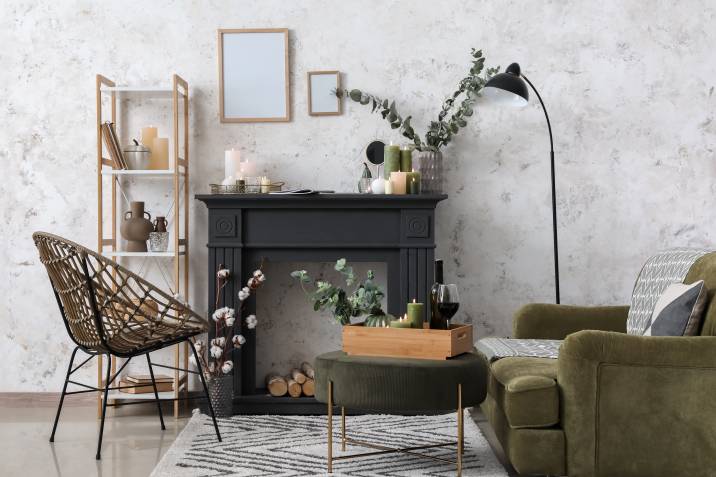 For a chic and classy fireplace opening, give it a matte black finish. Add in some awesome trailing plants for a pop of vivid green, or contrast it against lighter colours!
16. Decorate with stonework
You're in luck if you have an unused but lovely stonework fireplace. They have so much character with all the different shaped, sized, and coloured stone bricks. To decorate, just add your favourite decor items, such as candlesticks, indoor plants, or a throw blanket in a basket at the base.
17. Mix design and functionality
Transform your living room interiors with a stunning moulded fireplace that can also function as storage for logs. The beauty of a log stack in a nonworking fireplace is all the gorgeous different and warm tones of timber it brings to your living room.
18. Install herringbone tiles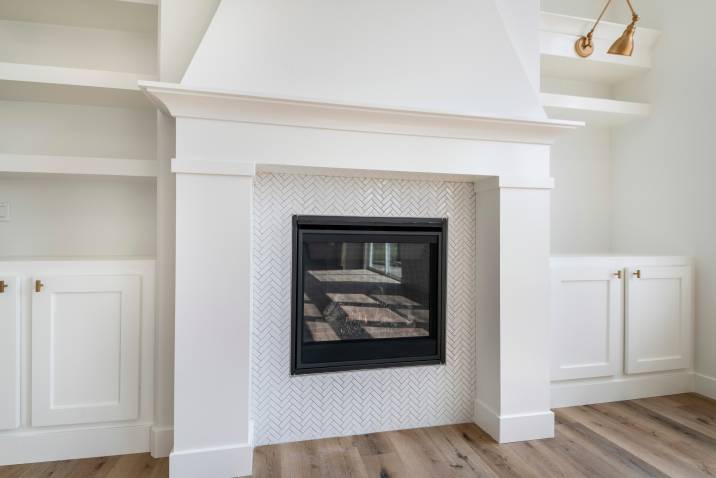 If your fireplace is filled in, you still want it to be presentable. Installing some additional tiling is a great way to finish off your space. Herringbone fireplace tiles are great choices for empty fireplaces, as they are typically the perfect burst of pattern for the space.
Other ideas for an empty fireplace design
19. Make it your personal bar
Who wants a cocktail? What better way to use a non-working fireplace than by transforming it into a home bar? You can even create two different levels inside so that the contents can be displayed clearly and in an organised way. A little table next to it also works well as an area to showcase your beverage masterpieces.
20. Use it for festive scenes
If you live in the northern hemisphere, then sitting around the fireplace would usually be a necessity for you for Christmas. But if you are in the southern hemisphere and have a warm Christmas, then fireplaces are more of a novelty. You can use it instead to decorate your space to reflect a more festive scene.
21. Turn it into a book nook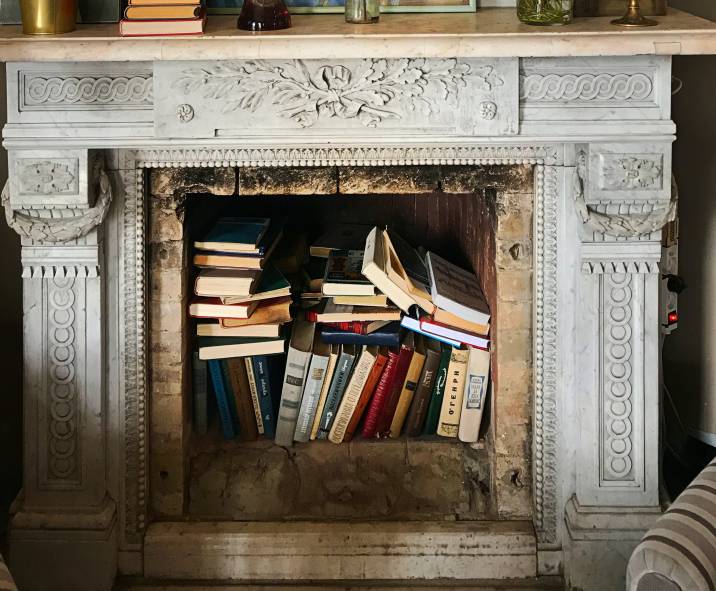 Another great empty fireplace idea is making it into your very own mini library or a creative book nook. Stack up all the colourful books in your collection to fill up the space. If you love reading and have an overflow of books, then this idea is definitely for you!
22. Paint with white and grey
If you love a white-on-white living room colour, then consider trying something a little different like white and light grey. You still get a similar effect to all white, however, the light grey and the white is such a lovely and less common combination. The light grey looks lovely around the brick fireplace, while the slim white mantel is the perfect border.
23. Colour it navy and white
Navy and white are a beautiful combination if you love a dark living room. Consider painting the main portion of your wall in navy and the top strip of the wall and inside the fireplace in white. Just add a beautiful large round mirror above the fireplace and some prints leaning up against the wall for a trendy look.
24. Give it a shabby chic look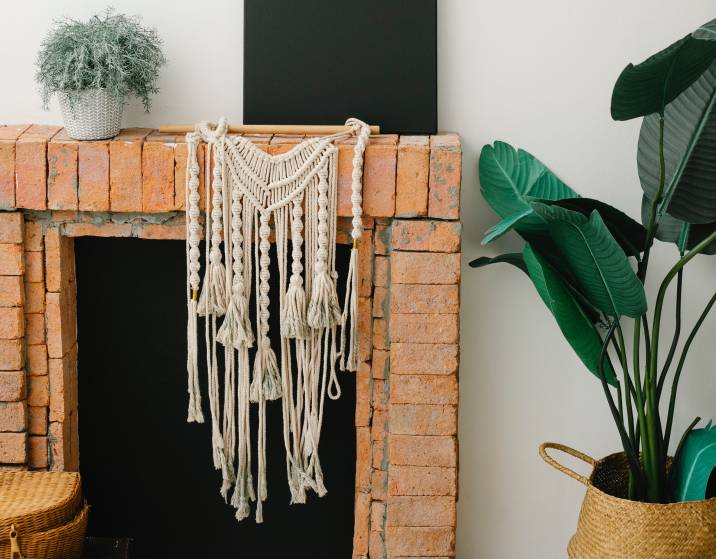 Give your fireplace a gorgeous, shabby chic appeal. Weathered bricks against the white wall and green foliage work well to achieve this look. Adding some macrame across your empty fireplace can also give it a lovely Boho touch.
25. Use painted wood
There are plenty of beautiful ways to display wooden slices or logs in empty fireplaces, but what about painting the wood in your fireplace? If you have a certain colour scheme in your home, then getting creative and painting your wood is such a great idea! You can DIY it or hire painters to help with achieving this look. 
Light up your interiors with these 25 empty fireplace ideas, whether it's getting assorted pillar candles or putting in stacked firewood. If you plan to give the surrounding interiors more life, there's no shortage of ideas and creativity you can try! Plus, you have Taskers willing to lend their expertise to your projects - from fireplace installation to hanging shelves. Start planning your project today!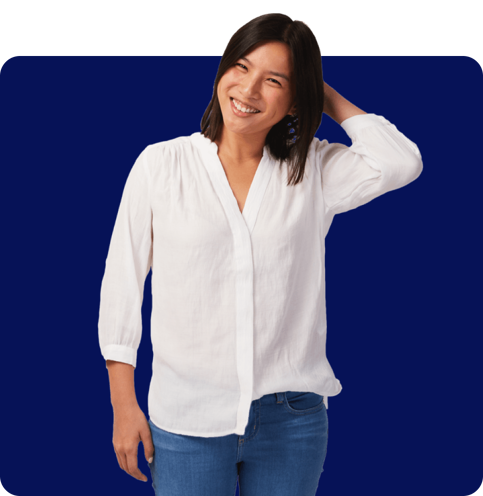 FAQs on Empty Fireplaces
Install lamps on either end of the fireplace. You can also put a large vase and contrast it with other small accessories on top of the mantel to create some depth. Stack a few small books on one side and add a bit of green in the centre.
From the ideas above, you can choose whichever items you want to decorate the inside of your unused fireplace.
Stack of books or magazines

Raw or painted chopped wood

Paintings or other pieces of artwork

Indoor plants
If you have extra space around your fireplace, you can decorate it with different items to add more visual appeal. Hang mirrors to add more depth to the walls and give an illusion of space. Decorate the surrounding area with colourful knick-knacks that reflect your personality and complement your interiors.
It's free and takes only a minute.