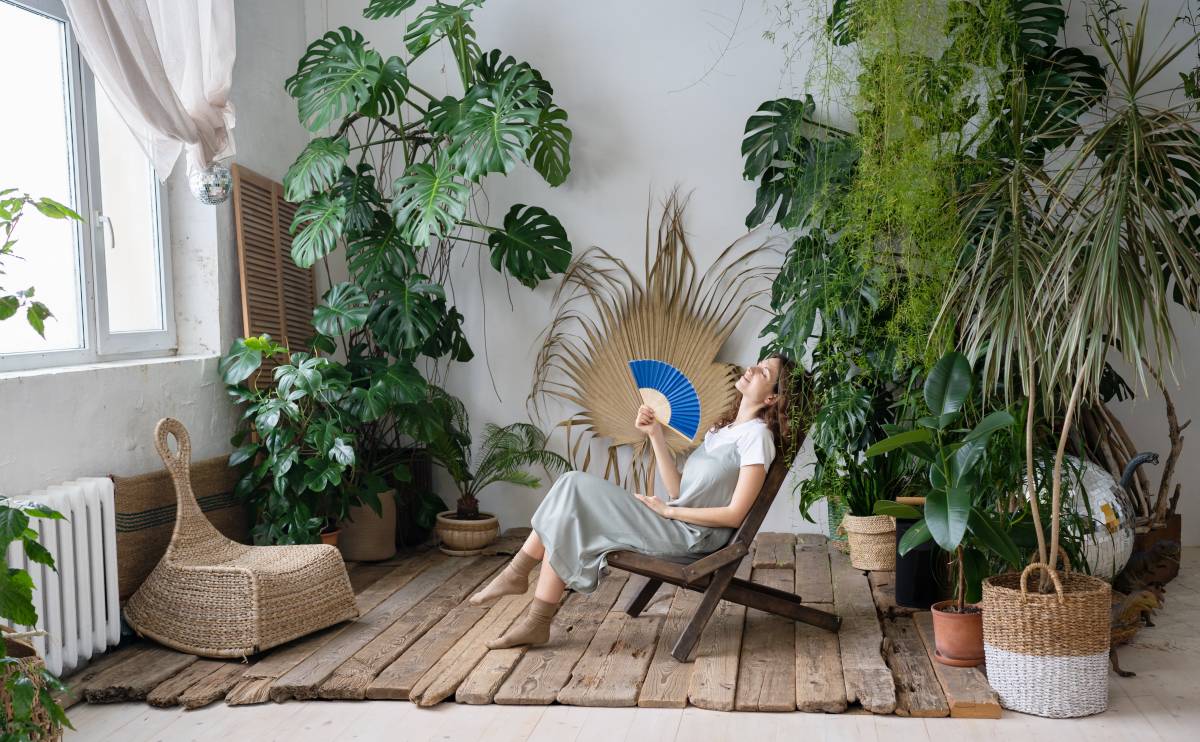 14 Creative garden room ideas to maximize your living space
Get inspired by these functional and aesthetic garden room ideas.
Find a garden designer
Find garden designers, fast

Post a task with your price in mind, then get offers.

It's free and takes only a minute.

See how it works
Most outdoor spaces only had bushes, a few trees and flowers, and a green lawn meant to be admired – not used. But not anymore! 
Nowadays, your outdoor space can be a place to relax and a conducive area to get work done. What's more, a garden room can be both an aesthetic and functional space. 
A garden room can also add significant value to your property. It can attract more potential home buyers if you decide to sell at some point. Compared to a full-on house extension, garden rooms are cheaper and easier to build. At the same time, a garden room can provide you with a 5%-7% return on investment. 
If you have a vacant space in your garden, here are creative garden room ideas to upgrade your outdoor space: 
1. Garden office
For most people, working from home is the ideal setup. Though sometimes, it can be stressful and difficult to separate your work and personal life if both of them are done inside your home.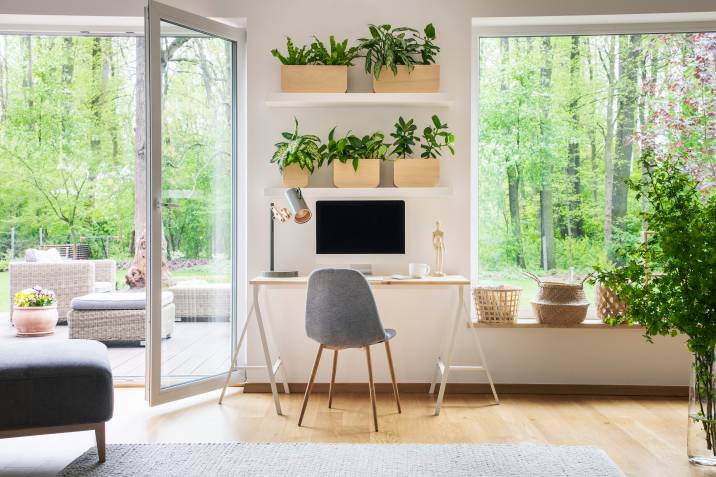 A garden room as your home office can fix this dilemma. Not only can it help set separate boundaries between life and work, but its scenic and lush view can inspire creativity and productivity! 
When deciding where to set your computer screen, keep the angle of the sun in mind. Blinds are an excellent way to reduce glare if you do video calls often. 
2. Garden living room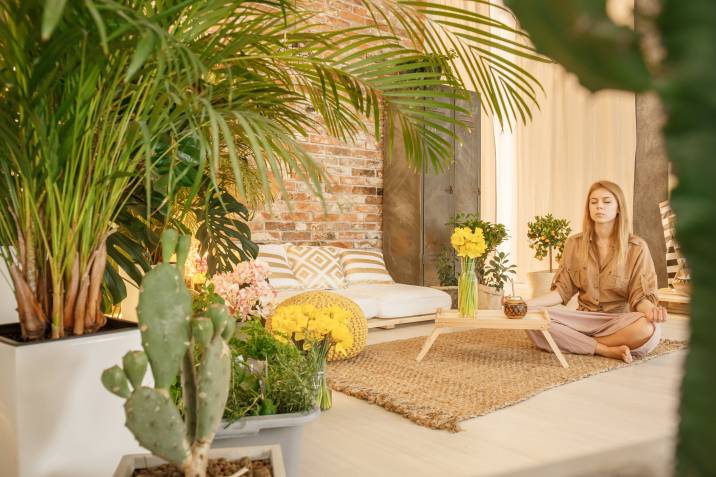 Expand your living and recreational area to the outdoors! A garden living room can be a great space to relax and take a break from being inside your home. Consider adding vines to serve as a light screen and decorative element. To create a stylish garden living room, try combining external materials such as brick and wood with cushions and soft furnishings.
3. Garden kitchen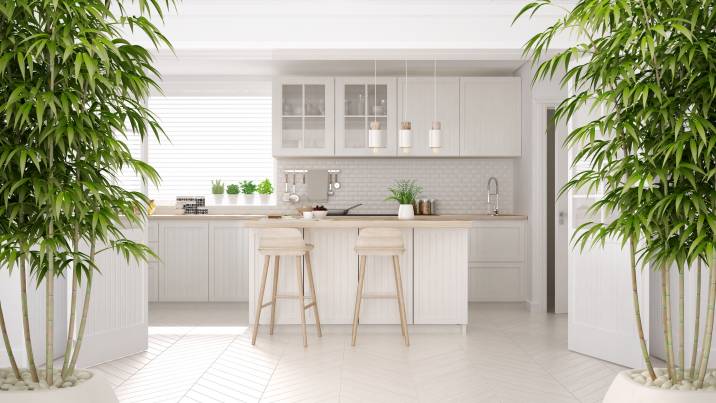 Don't like your house smelling like food during and after cooking? Bring your kitchen to your garden! A garden kitchen can stop you from worrying about smoke inside your house. What's more, a garden kitchen can provide you with lots of natural light. This is perfect and convenient, especially if you like having garden parties or simply love cooking outside your home.
4. Garden dining room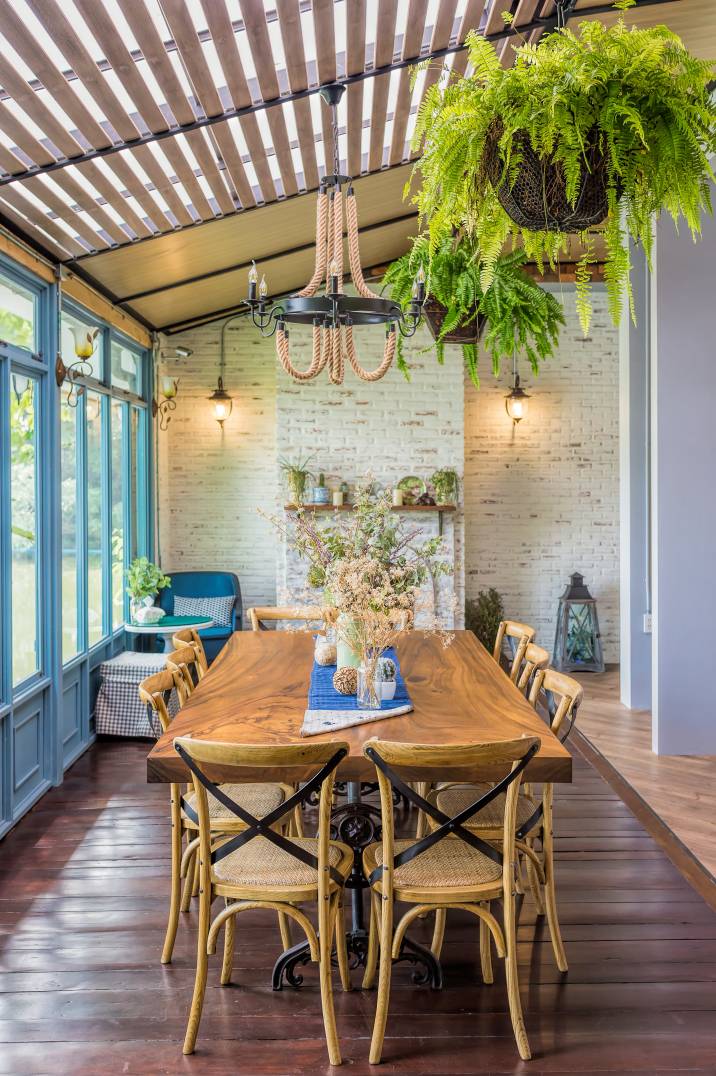 If you already have a kitchen outdoors, why not add a dining space as well? A garden dining room can improve your feasting al fresco experience, especially when you have fresh air and a lush view around you. You can consider including a garden bar area in the corner to enjoy the outdoors into the late evening.
5. Garden powder room
Provide your guests with a secondary bathroom for touching up, or set up a space where you can clean yourself up before going back into your house after a long day. A garden powder room is a beneficial and convenient option.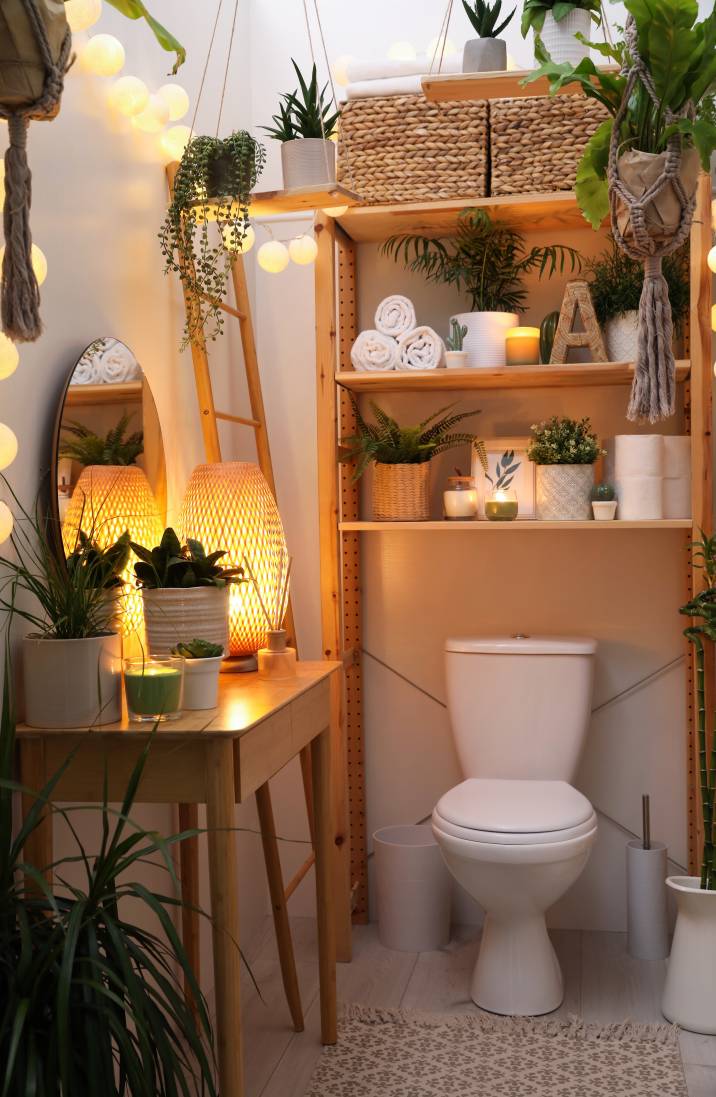 You can have the basic restroom necessities inside your garden room, such as a toilet, sink, and toiletries. This garden room idea is perfect for small areas. 
You may be wondering, "Do I need planning permission for a garden room with a toilet?" The answer is yes, and this can be secured from your local building authority. This ensures that the toilet complies with the authorities' health and safety requirements. Planning permission also ensures your garden powder room is as ecologically friendly as possible.
6. Garden bedroom
Suppose you have a friend coming over, but you don't have a spare room. This sounds like a problem, but you can solve this by transforming your garden room into a guest room! A garden guest bedroom can provide privacy and comfort for your guests. Consider turning it into an insulated garden room so your guests feel warm and comfortable throughout their stay.
Of course, you can also enjoy a nice slumber outdoors yourself! Sleeping in a garden room with plenty of natural light is ideal because it helps you wake up naturally. The kids will also love having this space for sleepovers or family camping in your own backyard. 
7. Garden reading nook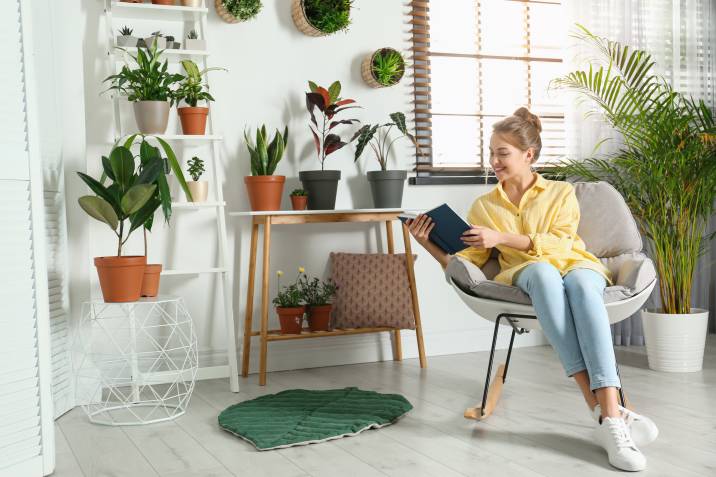 Suppose you're looking for peace and quiet when reading your favorite book. What better place to do this than in your garden? A garden library or reading nook can also be easy on the eyes as it has a natural, better light source. 
8. Garden hobby room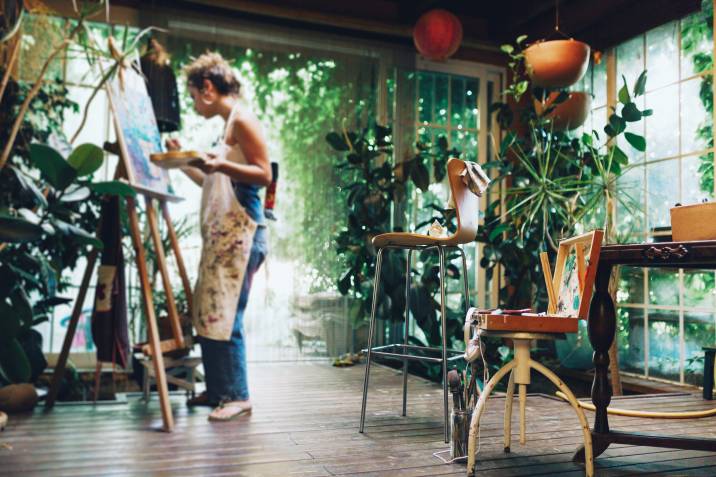 Whether you're into music, painting, pottery, woodworking, or any other type of arts and crafts, a garden hobby room or studio can help you keep your creative juices flowing! It also allows you to have a space to store your tools.  
9. Garden gym
No need to travel to your local gym to stay in shape! With a garden gym, you can enjoy privacy, fewer distractions, natural sunlight, and a nice view of your plants and trees.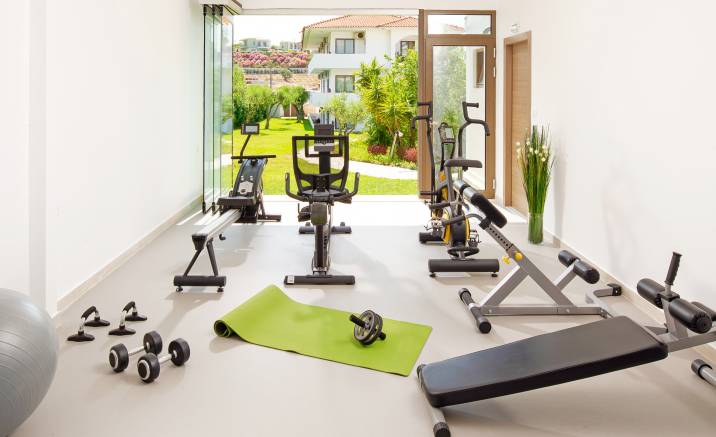 When transforming your garden room into a gym, keep in mind the additions you might need. In terms of design, you may need a reinforced roof or floor joists to support the weight of punch bags, weights, kettlebells, and other equipment.
10. Garden game room
A garden room can make a great game room, giving friends and family a dedicated space to unwind and spend quality time together. You can add a full-sized projector, blackout blinds, neon signs, and a billiard table to spruce up this room.
11. Garden home theater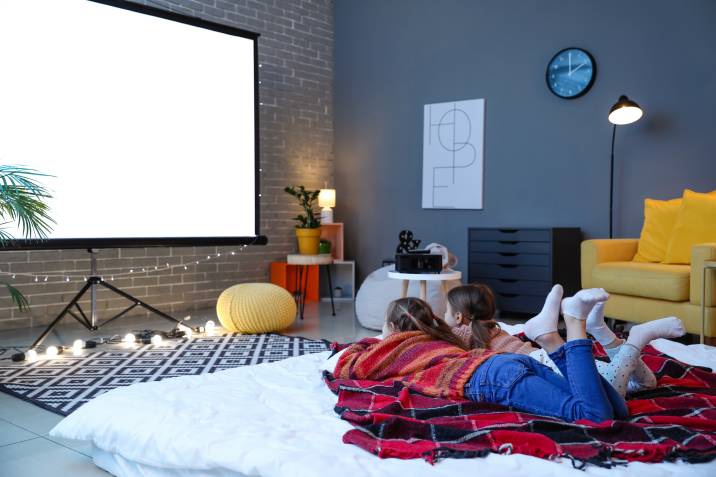 A large garden room can be so versatile that it can be transformed into a home theater. The separation from your home makes it completely private, allowing you to crank up the volume for the full cinematic experience! Blackout blinds, projectors, giant screens, sofas, and even a popcorn machine can be added to this room. All this large equipment can be stored in the extra space provided by a garden home theater.
12. Garden storage room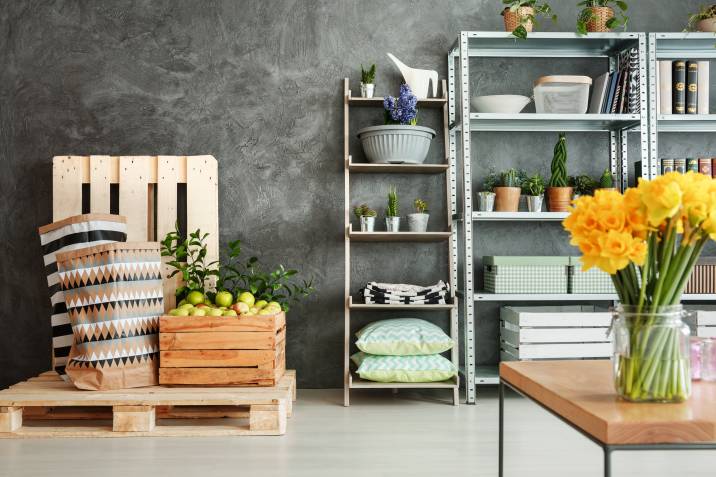 If you need a space to store your tools or extra house supplies, a garden room is an excellent option. This can free up space inside your home or garage and keep all of the things you rarely use outside and out of sight. A garden storage room can also help you better organize your items neatly and securely.
13. Greenhouse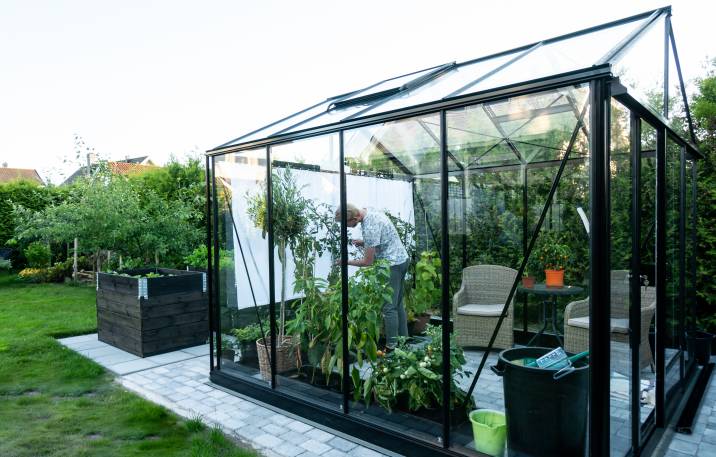 A greenhouse lets you grow your plants in a controlled environment all year long. Transform your garden room into a greenhouse to provide a safe haven for your plants.
14. Treehouse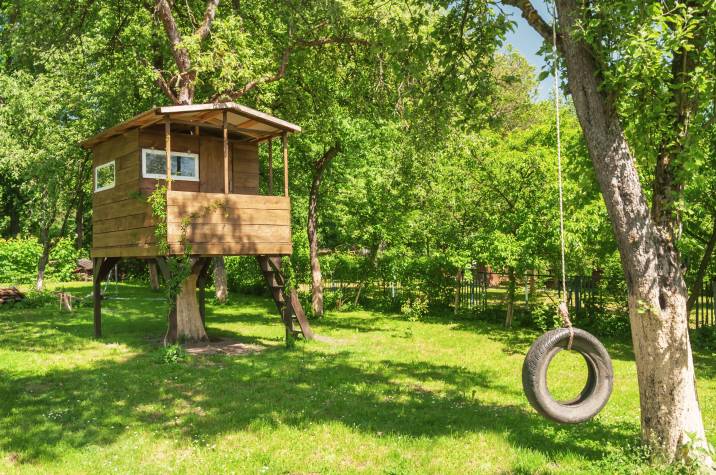 Want a garden room but have limited floor space? A treehouse is a great workaround, making use of vertical space. Nestled between the treetops, a treehouse can be a great space for connecting with nature, relaxing, working, or just spending quality time with your friends and family.
---
How do I style my garden room?
There are so many ideas for a DIY garden room, but how do you ensure your garden room looks beautiful and classy? Here are general ideas to help you design and style your modern garden room.
 
Decorate it with lots of plants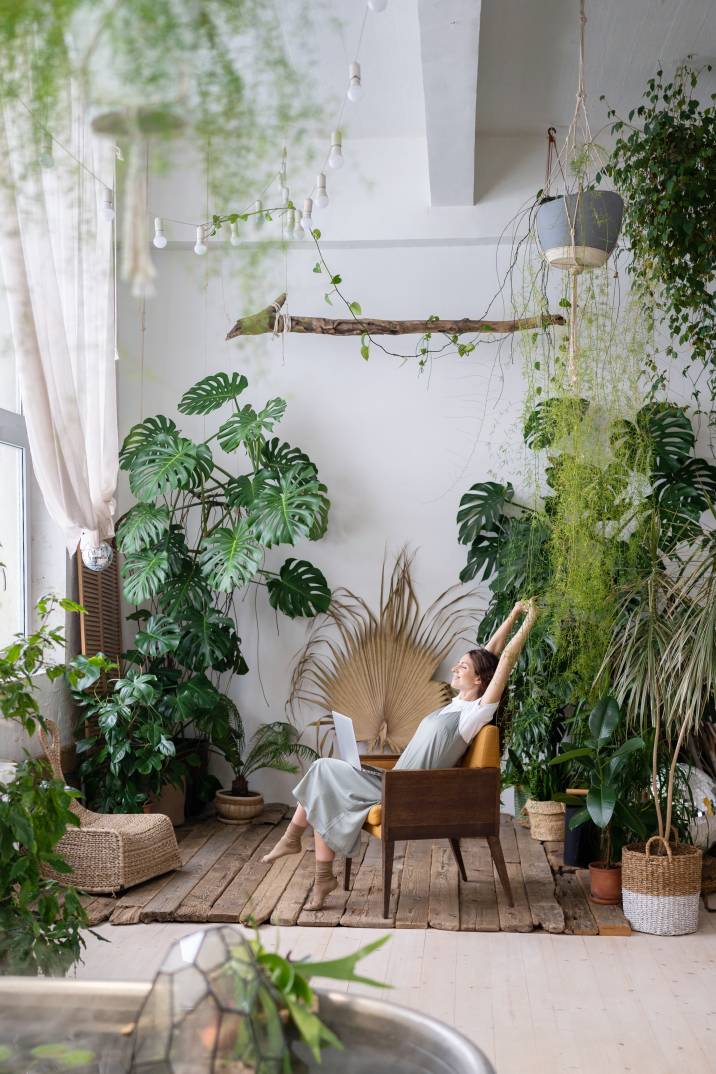 Filling your garden room with plants is the most effective way to bring life to a garden room. Depending on the type of garden room, choose plants that require a lot of light and go for a jungle vibe. Alternatively, pick plants that don't require much light and go for a cleaner look. You can also choose colorful plants for a vibrant garden room.


Choose the right paint color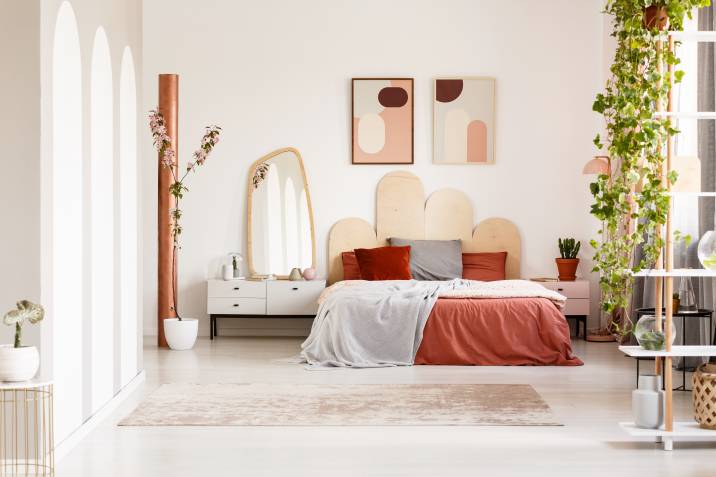 Generally, pale paint can soften the look of your garden room, while a brighter color can bring a pop of interest to your green lawn. The right color for your garden room depends on your preferences and the room's intended use.
 
Add lighting to your garden room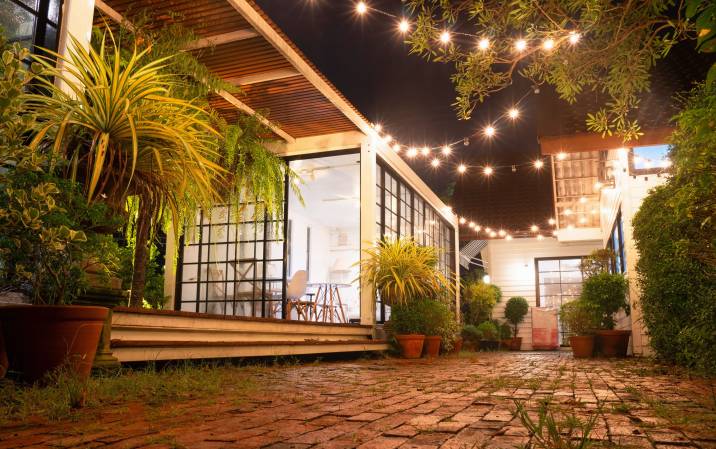 Lighting can make a garden room look more unique and inviting. Even with a tight budget, good lighting can create luxury garden rooms. Most garden rooms have lighting hung inside, beaming out onto the lawn. For glass garden rooms, hang the lights outside to achieve a nice ambience.


Pick comfy furniture
Comfortable furniture can encourage you to spend your time in your garden room. Choose different types of furniture for different purposes, such as:
A patio table and chair set for dining

A soft couch or lounge chair for reading and resting, or

A cozy loveseat for relaxing with a cup of tea or glass of wine 
You can also completely change the feel of your garden room with decorative accents like pillows, sculptures, or lanterns. Other tiny features include end tables for food and drink. 
Can I live in a garden room?
When you finally have that beautiful garden room, you may want to live there because of the comfort and peace it brings. But before you do this, make sure to have the appropriate planning permission.
Each US state has its own rules and regulations. For example, in Seattle, you may need to secure permission if your shed is in or near an Environmentally Critical Area (ECA), larger than 750 square feet, or has beams that span more than 14 feet. In California, garden rooms exceeding 120 square feet and containing plumbing, electrical, and or mechanical equipment require planning permission.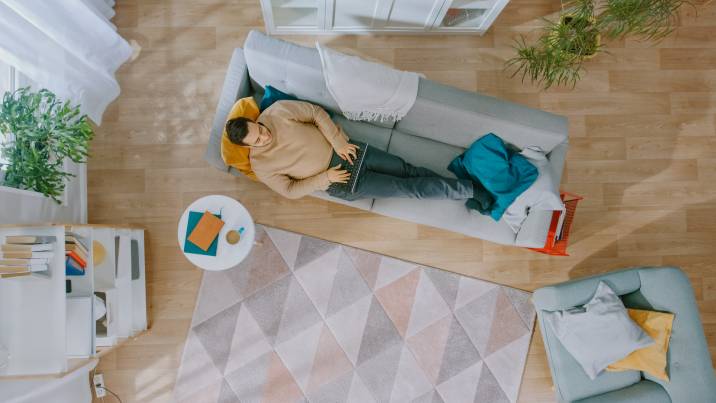 Though regulations differ by state, here are common situations when you need planning permission: 
When you wish to convert your garden room into a permanent self-contained living space

When you'll be using electrical devices and wiring within the garden room
Meanwhile, here are the typical restrictions for garden rooms: 
Restrictions in terms of placement, meaning, garden rooms must be placed in the backyard only and must not occupy more than 20% of the space

Requirement for the garden room to be anchored to the ground, specific to regions where hurricanes and tornadoes are common

Requirement for the garden room to have a certain distance from trees, fences, property lines and pools.
To get the planning permission, you will need to reach out to your local planning authority, fill out all required application forms, provide details like building size, structure, and materials, and lay out accurate building drawings and an ordinance map.
Professional garden designers and building contractors can walk you through the entire process. 
Achieve your dream garden room in no time 
We hope these garden room ideas have given you lots of inspiration. Building a garden room can be time-consuming and tedious, but it will all be worth it in the end! Find garden designers near you who can help plan out and build your dream garden room. A professional will ensure that your garden room is functional, safe, and beautiful.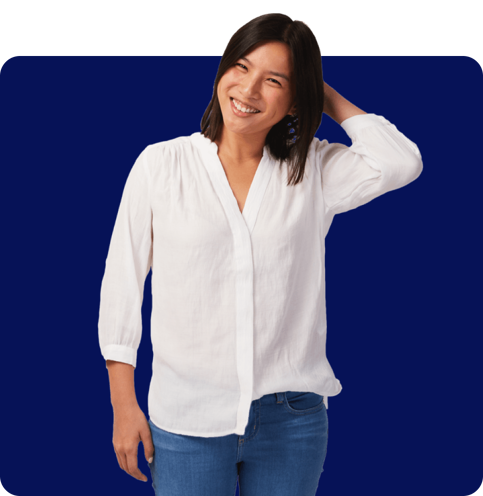 It's free and takes only a minute.