Home

/

Cost to Move a Piano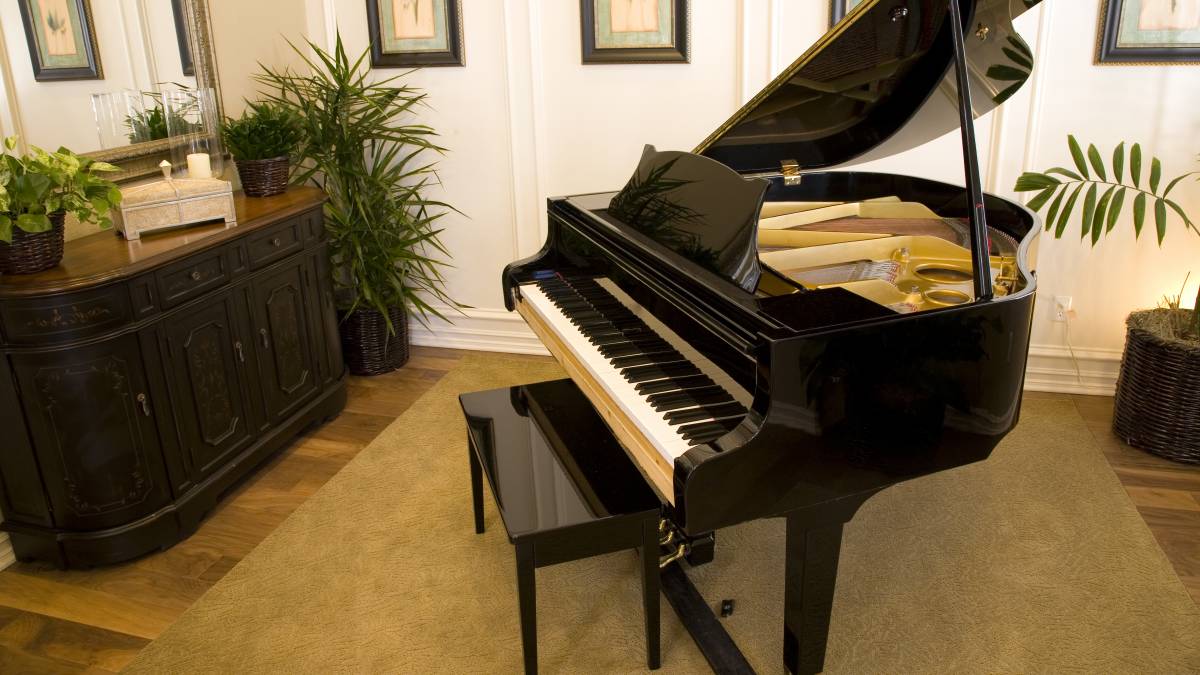 How much does it cost to move a piano?
Get a free quote now
Post to find a price. It's free and only takes a minute.
Price guide
$150 - $2,000
Find piano movers, fast

Post a task with your price in mind, then get offers.

It's free and takes only a minute.

See how it works
How much does it cost to move a piano?
The cost of piano moving in the United States varies, with prices typically starting around $150 and going up to $700 or more. Factors such as the type of piano, distance, accessibility, and additional services required can influence the final price. Professional piano movers ensure safe and efficient transportation, expert handling, and insurance coverage.
Average cost to move a piano 
According to the type of piano:
| | | | |
| --- | --- | --- | --- |
| Piano type | Weight | Cost of moving (locally) | Cost of moving (long-distance) |
| Grand piano | 600 to 1200lbs | $250 to $650 | $1000 to $2000 |
| Baby grand piano | 600 to 1200lbs | $250 to $650 | $1000 to $2000 |
| Upright piano | 300 to 800lbs | $150 to $300 | $500 to $800 |
| Spinet piano | 300 to 800lbs | $150 to $300 | $500 to $800 |
According to distance:
| | | |
| --- | --- | --- |
| Distance | Cost of moving (locally) | Cost of moving (long-distance) |
| Per mile | $1.50 to $2.50 | $2.50 to $10 |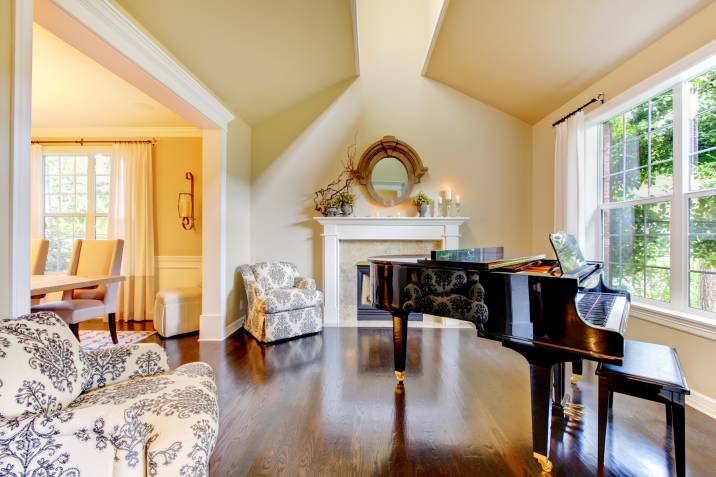 What factors affect the cost of moving a piano?
Check out the following factors to get a rough estimation of how much to move a piano: 
Piano type, weight, and size
Piano moving cost estimates are largely influenced by the types and sizes of pianos. The piano's make and model can tell if it needs dismantling. Grand pianos and baby pianos weigh between 600lbs to 1,200lbs and need dismantling. Upright pianos and spinet pianos do not need dismantling and weigh between 300lbs to 800lbs.
Moving distance
The farther the transport, the higher the cost due to duration of work and fuel costs. It costs around $1.50 to $2.50 per mile to move a piano locally. If you're moving your piano across the country, you will need $2.50 to $10 per mile. 
Additionally, the cost to move a grand piano or baby piano is between $250 to $650 locally and $1000 to $2000 for long distances. Meanwhile, the average cost to move an upright piano or spinet piano costs $150 to $300 to move locally, and $500 to $800 for a long-distance move.
Steps and obstructions
Do you want your piano moved to the second floor of your home? You will need to pay an additional $40 to $100 per staircase. This extra fee pays for the team of specialists and their equipment to transport a heavy instrument up and down the stairs and other obstructions to prevent damage.
Moving equipment
The make and model of the piano will determine the necessary moving equipment, which may include a dolly, hump strap, locking belt, skid board, protective pads and blankets, hoist and crane, and packing tape. Here's a look at the variety of moving equipment used to transport pianos to give you a concrete idea of how much it is to move a piano: 
| | |
| --- | --- |
| Equipment | Average cost |
| Dolly | $125 to $200 |
| Hump Strap | $25 |
| Locking Belt | $25 |
| Skid Board | $125 |
| Protective pads and blankets | $30 to $35 |
| Hoist and crane | $750 to $2000 |
| Packing tape | $3 |
Special packing
Does your piano require dismantling, crating, wrapping, and moving on a dolly or a skid board? These come as added fees. The cost of special packing ranges between $100 to $1,200. 
Grand pianos require dismantling or crating, then reassembling at the new location. Reassembling may not be included in the initial cost estimate, so you'll have to consider that when determining how much it costs to move a grand piano. Extra costs also apply for additional furniture moving services such as the piano bench and other items you may need. 
Rush and scheduling fees
Rush moving jobs require an additional cost ranging from $300 to $700. There is also a fee to reschedule the move should you have a sudden schedule conflict, so be sure you're at the pickup or delivery location when the movers arrive.
Piano tuning costs
During moving, the piano's delicate parts will be disturbed by the shaking and changes in humidity. Once in its new location, it may need retuning. The cost of tuning it is between $100 to $150. 
Humidity control
A professional piano moving company will provide a climate-controlled truck to protect the piano from humidity shock. Climate-controlled transportation preserves the integrity of your piano. If there are fluctuations, the soundboards could swell or shrink. It will also cause tuning issues or wood cracking.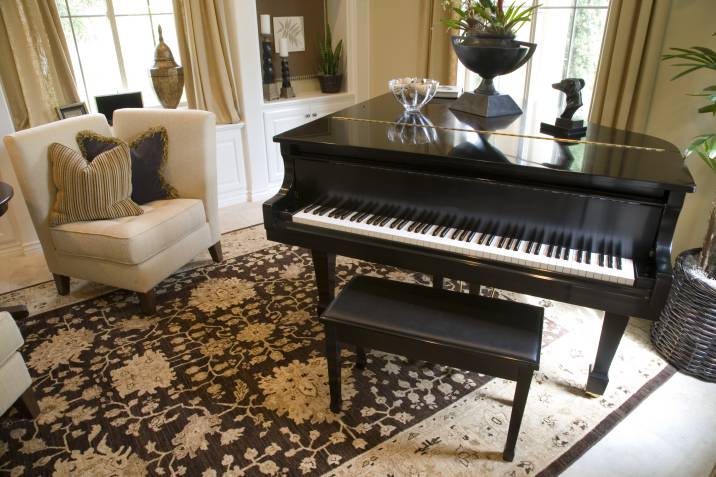 Why should you hire a piano mover?
Hire a professional piano mover to ensure the following advantages: 
Weight. The piano's size and weight alone make it a stressful and difficult task and will require specialized equipment. Professional piano movers can provide the tools and materials needed to move your piano safely. 

Safety. Keep your piano safe in the hands of those who know best how to handle it. It will also keep you safe, as moving the piano yourself can lead to accidents or injury.

Dismantling. This is required to move large instruments out of the house and into a new one. Piano parts are delicate, and regular household movers aren't trained for piano moving.

Protection. The right equipment and truck will help protect your piano from climate disturbances.
Post a task for piano moving
Ready to hire a professional piano mover to transport your piano? You can create a task to find an experienced removalist and determine how much it costs to move a piano locally or between states. With a Tasker, you can save time and ensure that your piano moving task is done safely and professionally. 
When creating a task, don't forget to provide the details of your piano, its destination, and any additional requests. You can also send them a photo for a more accurate piano movers cost estimate. 
Explore your Tasker options and read more about how it works to connect with a reliable Tasker in minutes. You can get your piano out of the house or to another floor with Airtasker.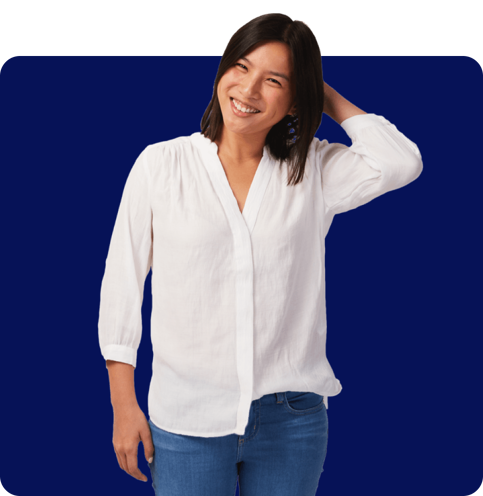 FAQs
Professional movers use proper piano dismantling and packing techniques as well as protective padding for the instrument. Grand pianos will not fit in standard doorways, so a professional must partially take them apart and roll them away using a dolly. 
Fluctuations in humidity during travel can expand the soundboard and other wooden components. The internal parts may also loosen in transit. So choose a provider that uses climate-controlled trucks to minimize the humidity effects on your piano. 
It's free and takes only a minute.