While it can be daunting to start any kind of new business, you can be certain there will always be a demand for moving services. People are always moving—whether it's into new homes or offices, or if they simply want help transporting their belongings.
You may be asking yourself whether it's a good idea to start a moving company, or perhaps you want to scale your operations if it's a side hustle. With low start-up costs—especially if you already own a vehicle—it can be a great way to earn money. Here, we'll cover how to start a moving company, from legal considerations to getting leads.
Complying with legal requirements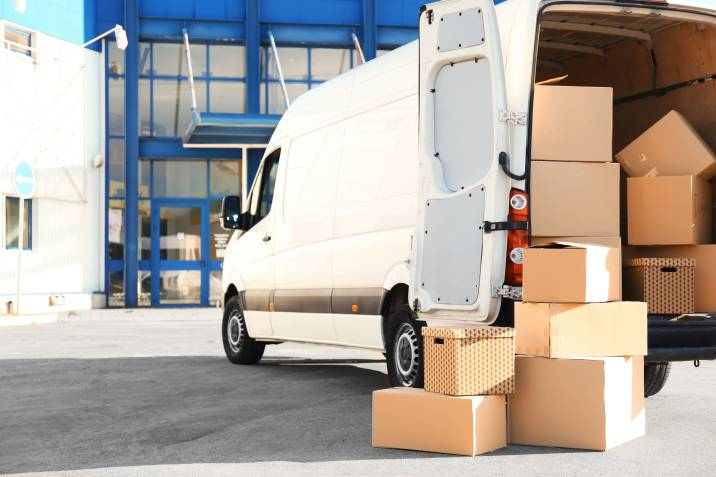 Starting a moving business has similar requirements as other kinds of businesses. It's important to be aware of federal, state, and local requirements, including all the permits that you need, and make sure you've complied with them before taking on any customers:
Secure your employer identification number (EIN) from the IRS

Apply for the regular permits and licenses that come with starting a business (e.g. a general business license)

Get a commercial driver's license (CDL)
Keep in mind that the legal requirements you'll need to comply with will depend on your location and plan for your business. For instance, you might need an oversize load permit issued by your state.
If you're planning to do long-distance moves that will cross state lines, you'll need to secure a license from the US Department of Tourism (USDOT). For moving company requirements by state, it's recommended that you consult your specific state's website.
Assessing start-up costs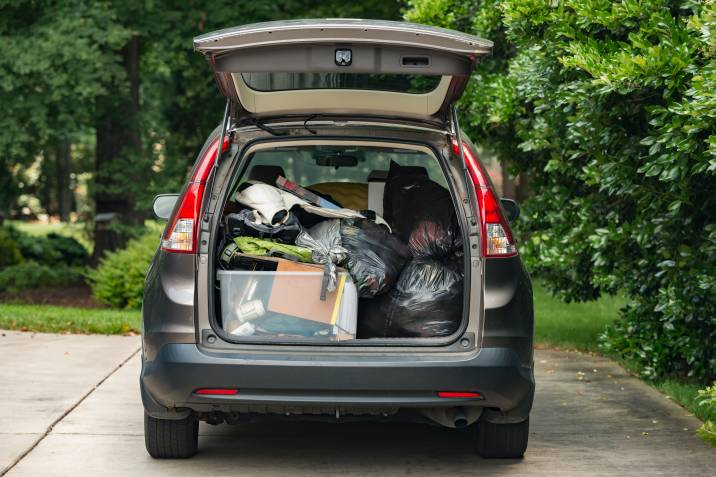 So, how much does it cost to start a moving company, and is it profitable? You'll be glad to know that the costs are generally low, so you can focus your efforts on maximizing profitability.
The largest share of initial costs goes to investing in a vehicle—which is good news if you already have one. If not, you may want to start small and purchase a van or a pickup truck. There are also basic tools you need to secure to start moving. Overall, you can expect the following initial costs:
| | | | |
| --- | --- | --- | --- |
| Expenses | What's Included | Minimum Fees | Maximum Fees |
| Vehicle | Existing or new mode of transportation | $0 | $10,000+ |
| Legal Requirements | Licenses and permits | $500 | $2,000 |
| Equipment | Fuel, moving/appliance dollies, rope, moving blankets, moving boxes, packing and wrapping materials | $1,000 | $2,000 |
| Manpower | Payroll and hiring expenses | $0 | Varies; generally, movers should be paid $25 to $50 per hour |
| Insurance | Small business insurance | $500  | $2,000 |
| Office Space Expenses | Rent, utilities, Wi-Fi | $0 | $10,000+ |
| Other Costs | Marketing, website, and software expenses | $0 | $10,000+ |
The cost of your moving business will depend on what you're willing to spend versus what you're willing to do yourself. If you're only starting out, you can minimize spending by using an existing vehicle and workspace and marketing your business on your own. If your business is growing, you might find it worthwhile to invest in more robust tools, such as your own domain, payroll software, and advertising.
How much can you make owning a moving company?
Even if you're an individual with only a few hours a week to devote to providing moving services, you can earn as much as $1,000 a month with small moves. While the estimated profit margin for moving companies is around 10%, you can maximize revenue by reducing overhead costs and generating more leads.
Choosing a mover specialization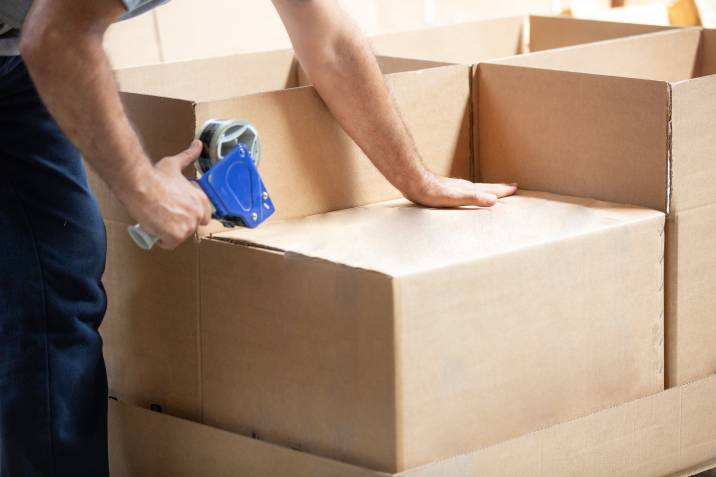 Have you decided on what kind of moving services you want to offer? There are various types you can specialize in:
Small moves moving services - A relatively new type of moving service, this refers to assisting clients pack and move a few things, such as a piece of furniture or a few boxes.

Intrastate or local services - With this type of service, movers operate within a radius of 100 miles—in one city, state, or region. They typically service residential moving needs.

Commercial moving services - This is for moving companies that work with businesses for office relocation and are usually larger-scale than residential moves.

Long-distance moving services - Long-distance moves are done within the same country or even internationally. This type of service will require you to be more familiar with transportation policies and logistics requirements. 

Automotive transportation services - This type of moving business specializes in transporting vehicles, sometimes crossing long distances.
How to get leads for your moving company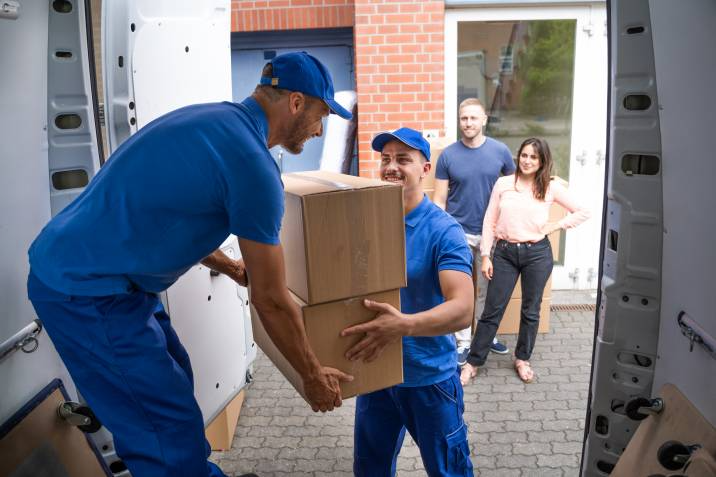 Now that you have a clear idea of the necessary steps for the kind of moving services you want to offer, the next thing you need to consider is how to get leads. There are many ways to market your services, and you can get started on these with minimal to no cost.
1. Build a website
If your moving business doesn't have its own website yet, you can capitalize on social media marketing, on platforms like Facebook, to reach your target audience. 
2. Be searchable
Once you do have your own site, invest in search engine optimization techniques to make your platform more visible—the goal is to be among the top results when people search for "movers near me". You can try various strategies to optimize your site, from using keywords with high search volumes in your content to using Google Ads. 
3. Build a positive rep online
Finding jobs online in marketplaces like Airtasker can be a great place to see where you can offer your services. You can take up moving gigs that customers need to be done, and continue fulfilling moving tasks that will raise your rating and make you likely to win more tasks in the future. It's an easy way to meet customers and build your expertise!
4. Get referrals
A classic way to get leads is through referrals. When people are satisfied with the quality of your services, you can encourage them to refer you to their families and friends who might also be in the market for moving assistance.
Additional considerations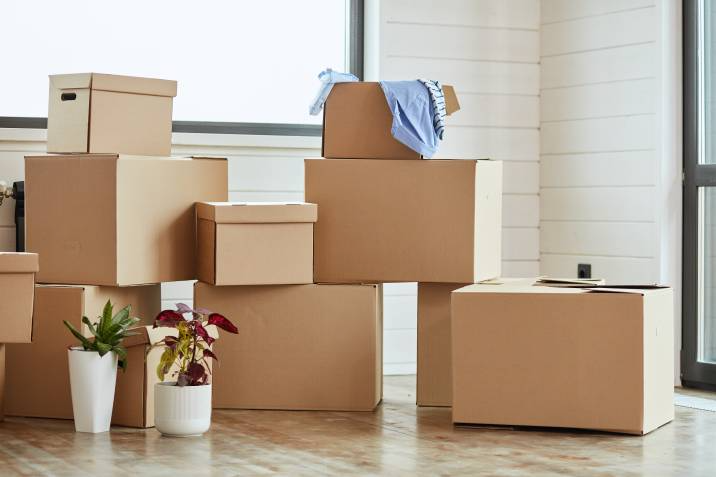 Here are a few things that will come in handy while as you start your venture and will help you establish a profitable business:
Provide adequate safety training to your movers: To keep your staff safe and avoid costly errors, make sure that they are equipped with handling and lifting safety tips and SOPs before taking on any work.

Set up a strategic pricing structure: It's important that you neither overprice your services nor sell yourself short. Get an accurate picture of your overhead costs and know market prices to stay competitive.

Know how to create comprehensive quotes: Estimating the cost of your services takes several steps, including factoring in distance and calculating the weight of the items being moved. Don't rush through this step and make sure to communicate with your client constantly.
Your first steps to starting a profitable moving company
Now that you have an idea about how to start a moving business, it's time to bust out your business plan and get ready to secure some leads—you can start by looking for removals jobs you can take on Airtasker. 
Make sure to follow the steps we've outlined here as you begin to offer your services and grow your business.