Home

/

How to Move a Vending Machine
Find heavy lifting helpers, fast

Post a task with your price in mind, then get offers.

It's free and takes only a minute.

See how it works
When faced with the challenge of relocating a bulky, heavy object like a vending machine, ensuring the safety and efficiency of the move should be your top priority. A smooth move protects you from injuries and keeps the valuable machine intact when it reaches its new destination. 
This guide will teach you how to move a vending machine and confidently navigate even the toughest relocations.
Tools and equipment for moving a vending machine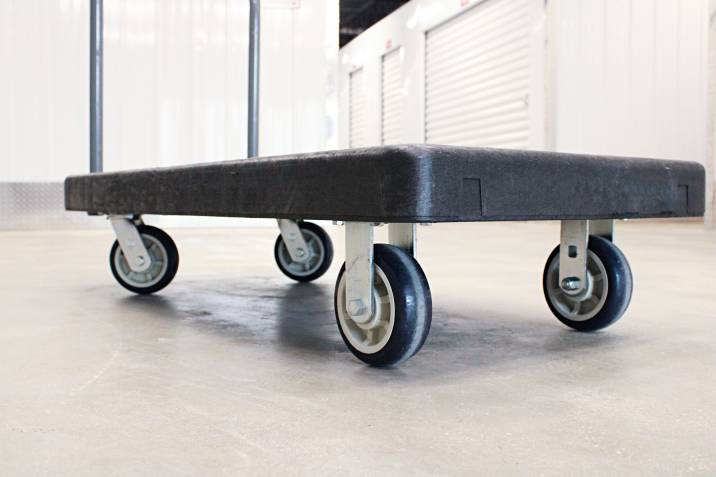 How heavy is a vending machine? It can weigh between 400 and 900 pounds, so you cannot do it alone. You either hire a mover or use special equipment and tools. Here is a list of things you need:
Equipment or tool

Description

Dolly

Dollies are specialised pieces of equipment supporting the weight of vending machines. These typically feature high-quality casters to enable smooth rolling motions and adjustable mechanisms to accommodate devices of various dimensions. 




Dollies come in different designs. For instance, an appliance dolly has straps and a built-in stair climber. A heavy-duty platform dolly provides a solid support base, allowing for a more convenient move across flat surfaces. 

Appliance strap

Appliance straps secure heavy appliances, like vending machines, reducing the risk of movement and damage during transit. They feature heavy-duty, adjustable buckles and strong webbing, ensuring the straps can be customised to fit a vending machine's unique dimensions and weight. 

Moving blanket

Moving blankets provide an extra layer of security while relocating. Constructed from a combination of durable materials such as polyester and cotton, they shield the vending machine from potential damage, such as scratches, dents, and abrasions.

Bubble wrap

Bubble wrap is a lightweight, flexible plastic sheet that absorbs shocks, vibrations, and any impact that could damage the vending machine. It is also versatile because it can be easily shaped to fit various dimensions and configurations. Lastly, it is reusable and recyclable. 

Cardboard

Cardboard is a robust and cost-efficient alternative to other packaging materials, such as wooden crates or plastic coverings. One key feature of cardboard is flexibility, enabling it to be easily customised to fit the size and shape of the vending machine. It also has varying thickness levels, providing optimal support for the machine's weight. 

Socket set

This tool set loosens or tightens various sizes of nuts and bolts. It also often comes with a ratchet that lets you apply force in one direction while preventing reverse motion and an extension bar to reach deep-seated bolts or work in tight spaces.
How to transport a vending machine without help
Do you have the tools and equipment ready? If so, follow these steps:
1. Prepare the vending machine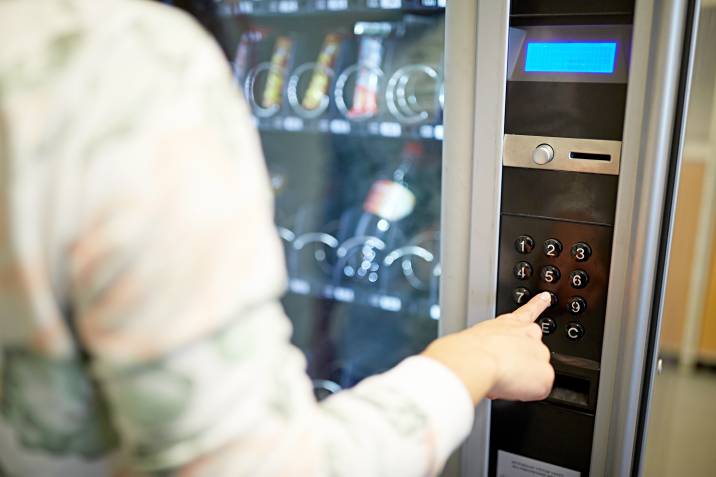 Disconnect the power cable from the power outlet and empty the machine. Secure loose parts with screws and tape. If possible, take a picture of the interior wiring before taking it apart. Also, ensure all packaging materials are collected and stored at an accessible location.
Tips: 
Secure the cord at the back with tape.

Cover the machine with a blanket if the path has rough edges that might damage it.
2. Clear the path to the destination
Once the machine is ready, remove any furniture and obstacle. Take note of the walls and doorframes. Both entryways and walkways leading to the destination should be wide enough to fit you, the dolly, the vending machine, and other special equipment you're using for transport.
3. Use a vending machine dolly
Choose a dolly that can support the machine's weight and size. Then: 
Position the vending machine close to the dolly. 

Carefully tilt it back to slide the dolly underneath the machine. 

Secure the vending machine to the dolly using straps or other restraints, ensuring that the machine is held snugly in place. 

Once properly securing the vending machine, carefully wheel the dolly to your desired location. 
Tip: 
To lift a vending machine onto a dolly without injuring yourself or anyone else around you, make sure all four legs of the dolly are firmly planted on the ground. Then organise several people (no more than three) around each leg, always keeping their backs straight to provide leverage while lifting simultaneously. 
Should you hire a vending machine transport expert?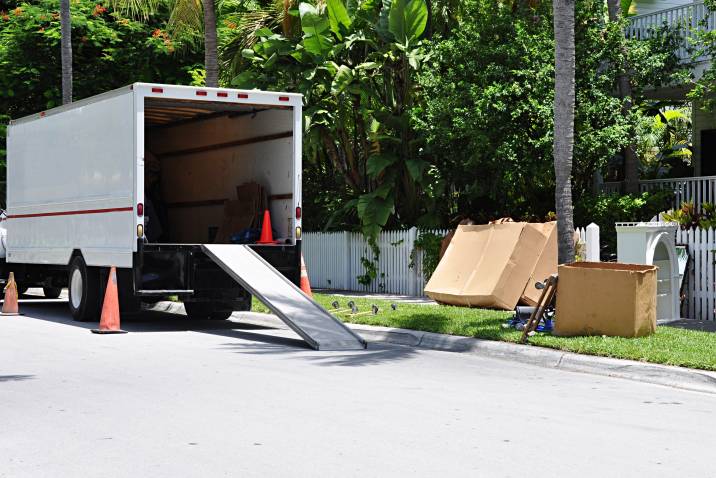 The tools and equipment mentioned can help you move a vending machine, but working with a mover is ideal for the following reasons:
These vending machines are often quite heavy, with numerous intricate parts and electronics that can easily get damaged during relocation. Movers know precisely how to maneuver and handle them properly.
Learning how to move a soda vending machine can be highly time-consuming. An expert ensures that the job gets done quicker and more efficiently, leaving you with extra time to focus on other important things.
Movers also have the equipment to move these machines from one location to another safely. They possess straps, dollies, and blankets that can make the process much simpler and less risky for those without experience.
Movers are also well-versed in safety precautions and protocols for vending machine relocation. 
Do you need permission to put a vending machine? Experienced movers are aware of special requirements. These could include paperwork or permits varying from one state to another.
Move vending machines easily with Airtasker
Can you move a vending machine by yourself? Yes, with the right tools and equipment, but it is way easier and faster when you have professional help. You can even save yourself from headaches and injuries. Airtasker will connect you with local movers quickly, so sign up for free to post a job and receive offers.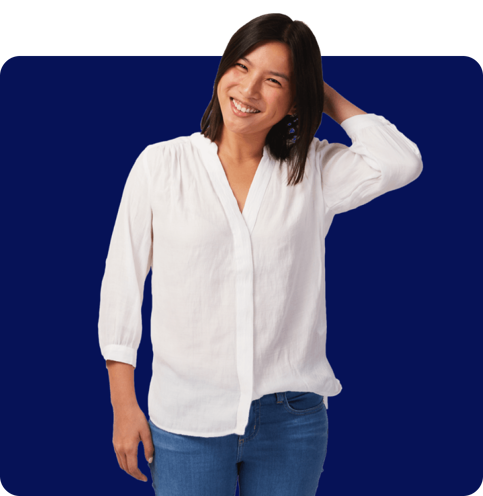 FAQs
The best way to move a vending machine is to hire a professional to help you. You can use a dolly with heavy-duty straps to lift and secure it together. Then ensure the entryways and walkways leading to the destination are wide enough for everyone, the vending machine, and the equipment you're using.
No, it is not advisable to tilt or move the vending machine to its side. It might damage the refrigeration parts.
Yes, you can learn how to transport a vending machine with a dolly because it has four wheels. These make it easier to glide the equipment across a flat surface. Some dollies also have stair climbers.
No, some states and cities may require you to get permits before moving and placing a vending machine somewhere.
It's free and takes only a minute.