22 Essential handyman tools you need in your toolbox
Be prepared for any home improvement job with these basic tools.
Explore handyman jobs
Are you a DIY enthusiast looking to do all sorts of home repairs? Or perhaps you're an experienced handyperson building your business. Whichever the case,  you'll need a complete set of handyman tools.
Before you consider buying those fancy power tools, it's best to start with the basics. This guide lists down essential handyman tools everyone should have in their toolbox. You'll also find tips on choosing the best handyman tools.
Basic handyman tools 
1. Tape measure and level
Make sure to pick out a reliable measuring tape and level. Thicker tape makes it easier to get accurate measurements. Meanwhile, a good level keeps your work accurate, safe, and professional.
2. Hammer
A hammer is a must-have for various tasks, including assembling furniture, pulling up nails, and bending metal.
3. Screwdriver set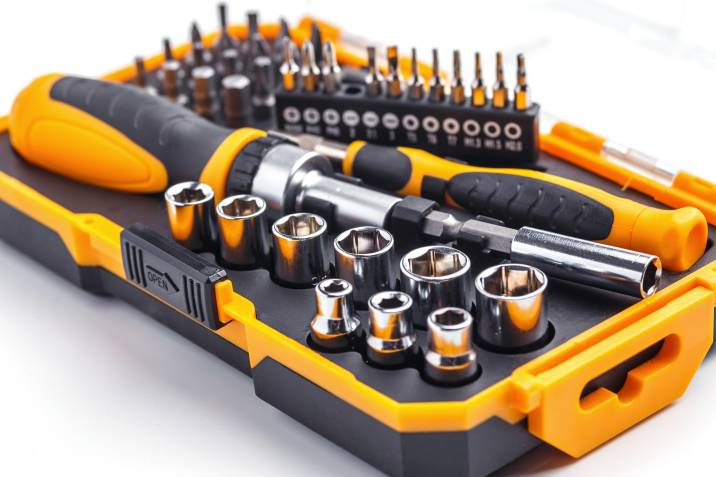 Go for a multi-bit screwdriver instead of filling up your toolkit with multiple screwdrivers. Pro tip: Get a magnetic model to stop losing screws while you work!
4. Pliers
Pliers are one of the most common tools for a handyman. With multiple pliers, you can have more flexibility with your projects. Grab yourself some needle nose pliers (for wires) and tongue and groove pliers (for pipes).
5. Chisel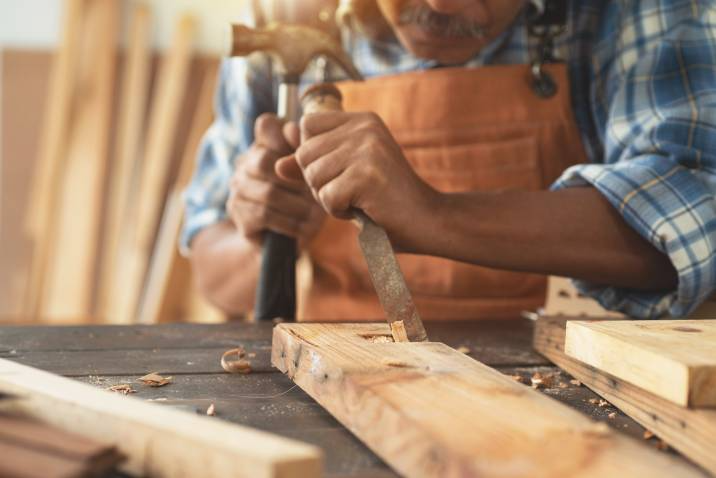 Chisels are helpful for breaking up chunks of concrete or glue, carving and trimming down wood, and shaving off rough patches.
6. Blades and cutters
When putting together your handyman tool kit, include a utility knife, blades, scissors, and wire cutters. These will be useful for cutting drywall, opening packages, cutting tape and wires, and so on.
7. Saws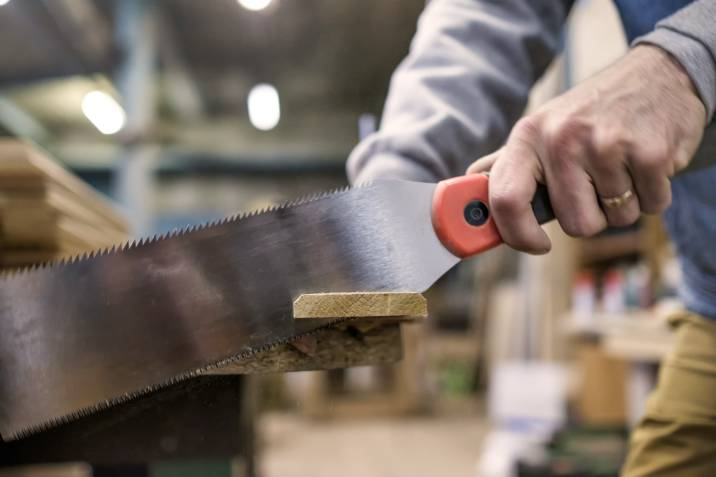 Invest in some high-quality saws if you'll be doing a lot of woodworking projects. A table saw is beginner-friendly and versatile, while a Japanese saw is great for hard-to-reach areas and precision cutting.
8. Wrenches
A good set of handyman tools should include a couple of wrenches, including an Allen wrench. These tools make gripping, fastening, tightening, and loosening easier. An adjustable wrench is ideal if you don't want to buy a ton of wrenches for every sort of nut, bolt, or pipe.
9. Drill and drill bits
A reliable drill and drill bits are essential for tasks like putting up picture frames and assembling furniture. If you can, get a cordless drill to avoid tripping on wires and having to keep looking for electrical outlets on-site.
10. Painting tools
Want to start painting or repainting your home in a refreshing new colour? You'll need these painting tools in your handyman tool kit:
Buckets
Paint rollers
Paintbrushes
Paint can opener
11. Sander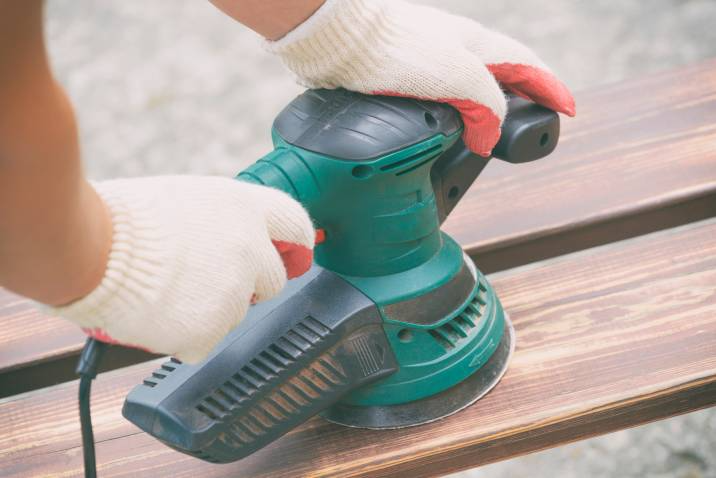 A hand sander or belt sander will come in handy for complex handyman projects like repairing drywall or installing a deck.
12. Ladder
Having a ladder or step stool on hand can be incredibly useful, even if you're not a handyman. A good ladder will allow you to paint the upper portion of your walls, do roof work, and even clean up your house.
13. Safety tools
Make sure you have these tools in your kit, especially if you often work with power tools:
These will keep you safe as you work on your latest DIY project or handyperson job.
14. Adhesives
These adhesives will come in handy not only for your big DIY projects but also for minor home repairs:
Electric tape
Duct tape
Masking tape
Wood glue
Superglue
Make sure these essentials are part of your handyman tools!
15. Angle finder and compass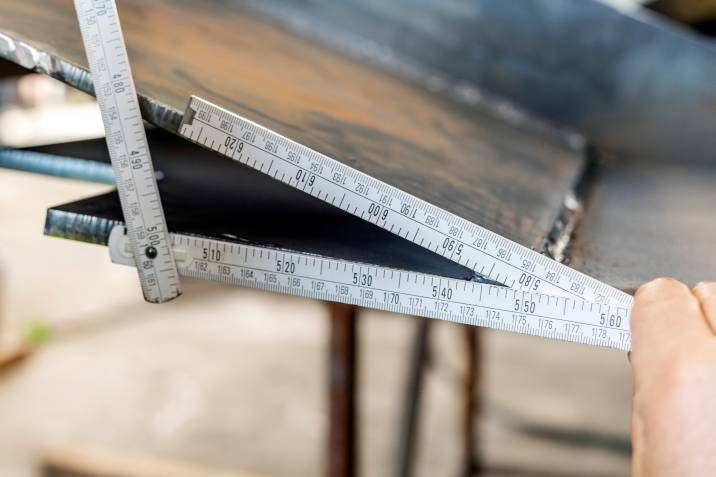 Measuring arcs and angles is easy with a good angle finder and drawing compass. If you do a lot of woodworking or plumbing, grab these two items for your tool kit.
16. Cleaning tools
Cleaning up after a project shows professionalism. Make this part of the job a breeze by adding cleaning tools to your handyperson kit:
Sponge
Rags
Power washer
Mini broom and dustpan
Electrical tools 
17. Electrical tester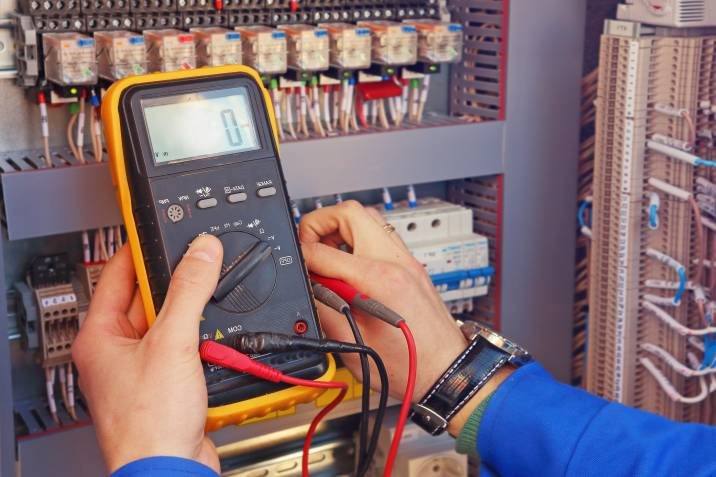 Suppose your projects involve a lot of electric work. In that case, you'll need to add a good electrical tester to your handyman tools list. There are different kinds of testers, depending on your needs. These include:
Clamp meters - Measures the high level of current in the circuit
Insulation testers - Prevents electric shock
Multimeters - Measures various parameters, including voltage, current, and resistance
18. Extension cords
Keep an extension cord or two in your handyman tool kit. You'll never know when you'll need to use a power tool and all you have is a hard-to-reach electrical outlet!
Accessories and miscellaneous items
19. Fasteners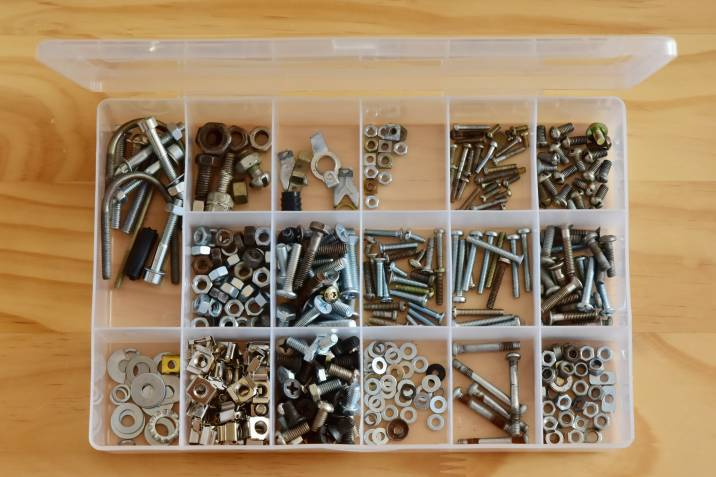 Dedicate a portion of your toolbox to all sorts of fasteners. Make sure to collect the unused ones from your previous projects as well. Some of the more common fasteners include:
Screws
Nuts
Bolts
Washers
D-rings
Exterior wood screws
Zip ties
20. Mini LED flashlight or headlamp
Want professional-looking results with every project? Add a mini LED flashlight and headlamp to your list of handyman tools. These tools are particularly useful when working in dark areas like the basement or under the stairs.
21. Stud finder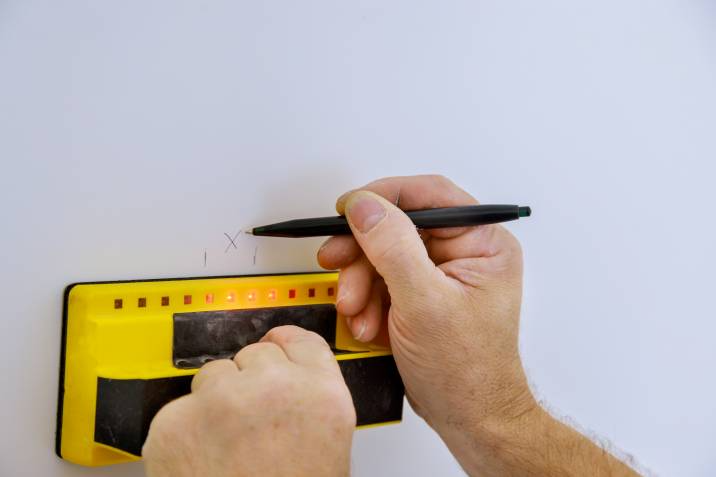 A stud finder lets you quickly find the studs in drywall. This is important if you're hanging up items such as picture frames, paintings, or a TV.
22. Pencils or markers
Handyman projects involve a lot of measuring and marking! Instead of looking around for a pencil every time you need one, why not keep a couple of them among your handyman tools?
Find handyman jobs on Airtasker
Part of becoming a handyman is making sure you're ready for any job. With a complete handyman tool kit, you can confidently take on all sorts of home improvement jobs and sharpen your skills. Become a Tasker now to find handyman jobs near you.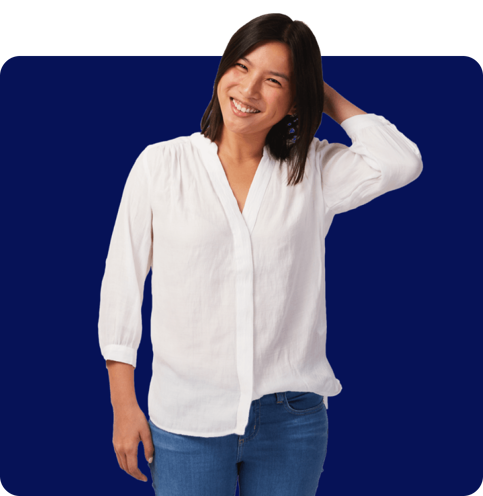 FAQs on handyman tools
Once you have all the handyman tools you need, pick out a sturdy and easy-to-access tool organiser. Some popular ways to store handyman tools include:
Toolboxes
Utility belts
Tool buckets
Nail and screw organisers
Screwdrivers, a tape measure, and a hammer are widely recommended DIY tools. Pliers are another handy tool to have in your home. In general, the best DIY tool depends on your usual home improvement projects.