A handyman's job is incredibly skills-based, which is why regulations surrounding them are much more complicated than a profession that is based on formal education. Yet, these "odd jobbers" are so vital in a community because they're responsible for our domestic upkeep.
However, when does an odd job stop becoming odd and start requiring a licence? Keep reading to find out the answer and more about handyman licences in Australia.
Do you need a licence to be a handyman?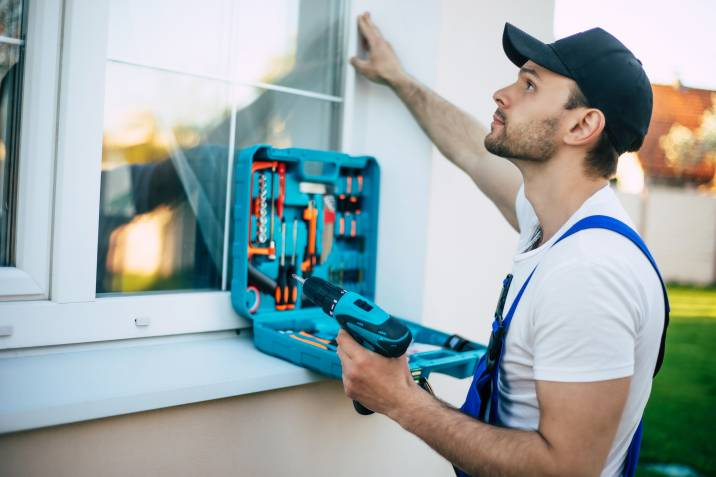 It depends. To determine if you need a licence, we have to consider three important factors: your location (a.k.a. the state you live in), the scale or cost of the project, and the type of service needed.
Location: In general, states impose varying rules regarding handyman licensing. While some states do not require a licence, their cities or local communities do. In most states, though, whether you need a licence to be a handyman depends on factor #2: project cost.
Project cost: In certain states, minor projects valued at AU$3,300 won't need a licence. Meanwhile, other states tend to be more generous by allowing unlicensed handymen to work on projects worth AU$10,000 and below.
Type of service: No matter where you live in Australia, you will need special licences and further qualifications if you intend to provide niche handyman services like:
Plumbing

Electrical

HVAC

Structural work
A handyman can only legally perform generalised work or trade work such as:
Window repair/installation

Interior/exterior home painting

Fence installation

Door/door lock repair

Small furniture installation/building
How to get a handyman licence
While each state follows its own laws regarding handyman licences, you can expect that the general procedure to acquire one is the same. To give you an idea, here's how you can get a handyman licence in New South Wales:
Step 1: Decide which handyman services you wish to provide.
While a handyman is expected to possess a range of skills that get various jobs done, you should identify which professional services you plan to offer. This will point you to the kind of licence you need – generalised building work, trade work, or specialist trade work (e.g. plumbing, electrical, etc.).
Step 2: Download the handyman licence application form
NSW residents can get their application form here: NSW Fair Trading Licences Minor Maintenance and Cleaning.
If you're from another state, look for the website of your local trade board or similar governing body to check if an application form is available.
Step 3: Prepare the necessary paperwork
In general, you will need to prepare the following:
Application form

Application Checklist

Additional detail forms (if needed)

Detailed employment history
If you have already been through training, secure your qualification certificate for submission. If not, proceed to step 4.
Step 4: Undergo professional handyman training
Enrol in relevant handyman training courses where you can hone your credentials. You may check training.gov.au to discover accredited organisations that provide classes. Keep in mind that you have to complete your training because apprentices won't be allowed to obtain a licence.
Step 5: Apply for your handyman licence
Once you have all the necessary paperwork, set an appointment via the Service NSW website. Show up on your appointment date at your chosen centre with the documents, and then pay for your licence fee.
For non-NSW residents, visit your statewide trade regulatory website for more information.
Bonus Step: Get further training to boost your credibility
A licence will make your operation legitimate, but what you do after acquiring one will make you an expert. Continue honing your skills by attending handyman workshops, enrolling in virtual certification courses, and/or accessing online learning resources such as:
Building your knowledge nonstop will give you a competitive edge, potentially landing you bigger projects in the future.
Handyman licence requirements in different states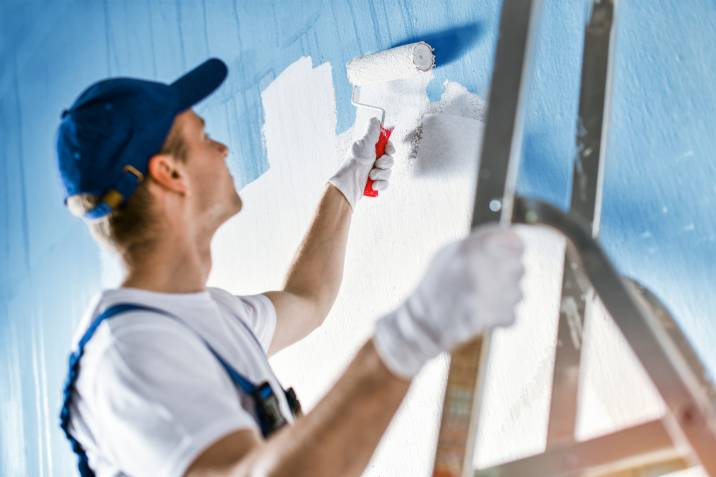 Handyman licence requirements for some states and territories aren't explicitly stated on their websites. For that, it's best to connect with your local government.
NSW
Only projects worth AU$5,000 and up require a licence. Check the steps in the previous section to know how to get a Minor Maintenance and Cleaning licence from your state.
Queensland
A job worth AU$3,300 and below won't need a licence. Once it exceeds that amount, only a licenced handyman will be permitted to take it on.
More info: Queensland Building and Construction Commission website
Victoria
Victoria allows handymen to work on projects not exceeding AU$10,000 in costs. However, regardless of the amount, a tradesperson who works on plumbing, electricity, demolition, and other structural work will require a licence to operate.
More info: Consumer Affairs Victoria
Upskill and get more handyman gigs
Getting a handyman licence may sound like hard work, but in the end, it'll all be worth it. Regardless, both licensed and aspiring handymen looking to gain more experience can get jobs, build a reputation through customer reviews, and earn money on Airtasker. Plenty of handyman jobs await you. Become a Tasker today!