Home

/

Cost to Move a Pool Table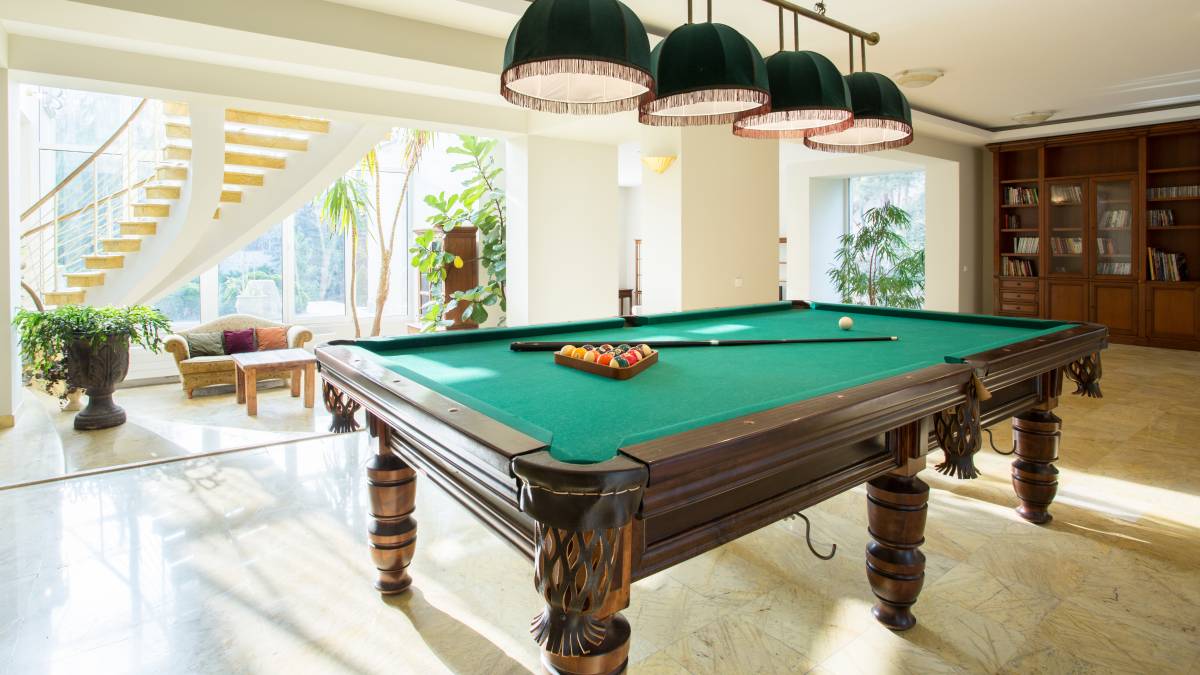 How much does it cost to move a pool table?
Get a free quote now
Post to find a price. It's free and only takes a minute.
Price guide
$112 - $500
Find pool table removalists, fast

Post a task with your price in mind, then get offers.

It's free and takes only a minute.

See how it works
Most people have little to no experience moving a pool table. But those who have done it before know that transporting a pool table is a challenging task. Not only is a pool table heavy, but it also requires delicate care, as parts can get easily lost or broken. That's why booking a pro to move your pool table is a good idea. 
The average cost to move a pool table can range from $112 to $500. If you're wondering what to consider for this heavy lifting task, this guide will give you an overview of how much it costs to move a pool table.
Price list for pool table moving 
| | |
| --- | --- |
| State | Estimated cost  |
| ACT | $112 to $285 |
| NSW | $135 to $380 |
| QLD | $100 to $300 |
| SA | $110 to $205 |
| VIC | $106 to $298 |
| WA | $150 to $250 |
| TAS | $200 to $500 |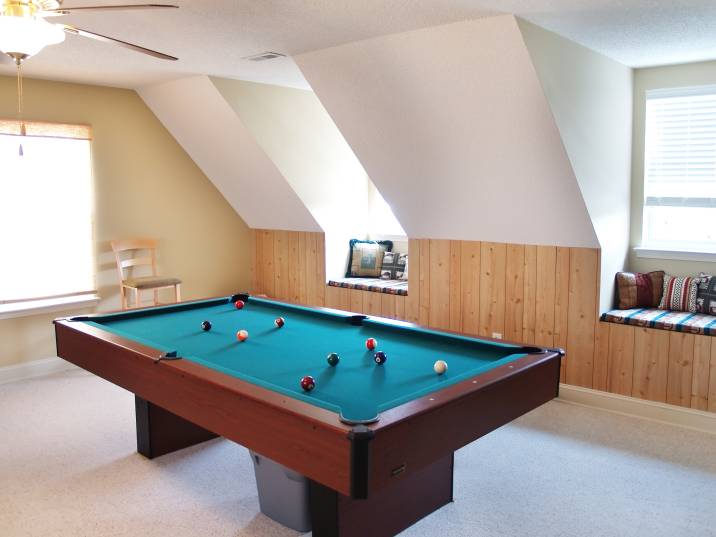 What factors affect the average cost of moving a pool table?
Here are some things to consider when estimating how much it costs to have your pool table moved:
Your location
Where you live will give you a rough idea of the costs of moving a pool table. Pool moving services in the suburbs cost less than in highly urbanised cities. Take note that inter-state transport might cost you extra. 
Table size and weight 
Quality pool tables are made with slate or a mix of wood and fibreboard, making them heavier than non-slate pool tables. Non-slate pool tables are also more affordable than slate pool tables. 
Disassembling a slate pool table can be quite tricky - the head of the screws is usually sealed with wax and the task requires using a power drill. Dismantling and reinstalling the pool table slate can take a lot of time, so expect to be charged a higher cost to move a slate pool table. Additionally, the size is largely considered for the cost estimate. Pool tables come in various sizes, from 7ft or 8ft to large 12ft tables. 
Moving task duration 
Keep in mind that movers have to disassemble, pack, move, load in the truck, unpack and assemble the pool table at the new place. If you're also moving furniture items such as a couch or cabinet, that could add up hours to load everything. 
Moving distance 
If you're moving to a place a few blocks away, the price could be minimal. But if you're moving long-distance, like in another state, you have to consider additional costs such as gasoline prices. It can be cheaper if you hire a mover within your area. 
Where you want it placed
If you're moving your pool table into a fairly accessible area of the house, the movers can finish the task faster and easier. However, if you're positioning it in a cramped indoor space, it may take them more time and they may need to move things around to find the best place for it. 
Another consideration is if the move involves stairs, as bringing the pool table up a set of stairs will involve a whole lot of effort and strategic planning on the movers' end.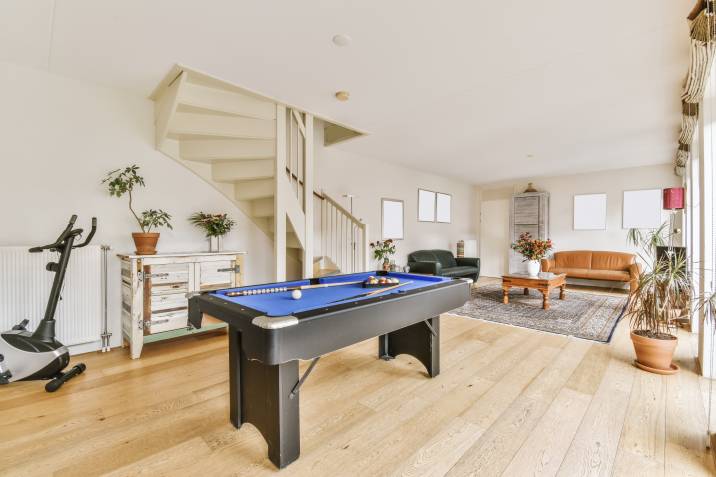 Additional costs when having your pool table moved
These things might be optional, but it's best to consider them on or before the moving day. 
Insurance
Pool tables are expensive, so you might want to get transit insurance as an additional safeguard for the transport of your pool table. 
Extra services
Pool table packers and movers are not only experts in transporting them, but they're also likely to have high-level know-how about pool tables. You may take advantage of this opportunity by asking for their help in repairing or restoring your pool table. Perhaps you can also consider upgrading certain parts of your pool table. 
If in the middle of the packing and loading you realise there are other items you need to remove, you can ask if they also cover that task or you can find a professional removalist yourself. 
Packing supplies 
Movers provide packing materials such as a trolley, tape, bubble wrap, blankets, resealable plastic bags, marking pens, and other necessary items to protect your pool table and make the move smooth-sailing. Of course, they're in charge of getting the transportation ready too. 
Post a task for pool table moving 
Before you hire a pool table removalist, you want to be as specific as possible and give enough information about your pool table, access routes, and floor plan for a no-fuss moving day. 
Just post a task on our platform and fill out the request form. Here  are some details you can include:
Your schedule

Your budget

Your location and moving destination

The make, size, and approximate weight of your pool table
After that, all you need to do is wait for Tasker offers and pick the best professional mover for your pool table.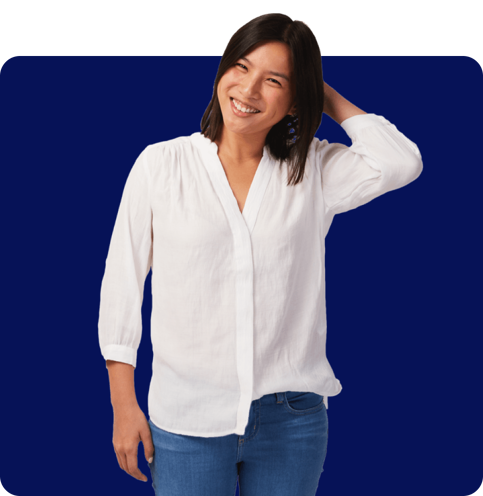 FAQs
Moving a pool table shouldn't take more than a day. You can estimate the moving duration based on the size and weight of the pool table, the driving time, and the difficult task of reinstallation and reassembly. If you want an accurate estimation, you can discuss this with your Tasker. 
You can. However, it is not advisable to do so, especially for heavy pool tables. Pool tables should be handled with care. Losing or breaking a part by moving the table yourself can do more harm than good. 
Technically, you can reduce the cost if you do the disassembling or reassembling yourself. However, if you're not knowledgeable enough about it and you don't have the time to do it, leave the task to the pros. Another way you can save money is to hire a mover within your local area. 
It's free and takes only a minute.