How to estimate a paint job
Know how to properly estimate a paint job and win work.
Find painting jobs
Trying to get your first painting gig? Instead of guesstimating quotes for your first customer, take a moment to read through this guide on how to estimate a paint job – taking into account all the necessary factors. 
Writing a painting estimate includes measuring the area that needs painting and knowing the materials and time you'll need to cover that area. 
This guide walks you through all you need to know to write an accurate, comprehensive paint job estimate for any painting job.  
Factors to consider in your painting estimate 
1. Cost of painting materials 
It's best to visit the site before giving a painting estimate. During the site visit, make it a point to ask your client:
Which areas need to be painted? Will it just be the walls or also the ceiling, trim, and doors? 
Do you have any paint type and color preferences?
Will you provide the painting materials? 
What type of finish do you prefer?
You'll also need to check how much prep work you'll do before painting the area. A new house will need more paint and caulk vs. simply repainting existing work. 
Asking the above questions will help you estimate the painting costs and set a reasonable profit margin.
2. Area measurements 
Get a tape measure or a laser measurement device, then measure the paint area. For example, here's how you would estimate your paint costs according to the area size. 
Paint costs $10 to $70 a gallon, depending on the brand and type of paint. Flat finishes are usually cheaper, while glossy paints may cost more.  
Multiply the paint costs by the paint area. For example, a 1,500-square-foot house will need around 12 to 13 gallons of paint. If a gallon of paint costs $40, you'll need $480-$520 for paint alone.
3. Painting labor costs 
Whether you're working alone or hiring a team to help you, you'll need to calculate the labor cost. Painters may charge per square foot, by the hour, or per day. Learn more from our painter salary guide. 
Expect to pay more for labor if the painting job will take some extra work and materials, such as: 
Extensive prep work (e.g., peeling woodwork that needs to be fixed, paint stripping, and unfastening  fixtures)
Difficult access to some areas of the house (e.g., high ceilings indoors and trees obstructing exterior walls)
Multiple coats of paint (e.g., when repainting a dark-colored wall) 
Painting a new house that will require more prep time
4. Markup 
Finally, calculate how much markup or profit margin you want to get. Make sure your markup covers overhead costs, insurance, transportation, and other business costs. You'll want to keep this margin low enough to be competitive yet high enough to do justice to your efforts! 
For example, if materials and labor currently cost you $800 and you want a 25% markup, you'll need to charge an extra $200. 
$800 - Materials and labor
$200 - Markup (25% of $800 cost)
$1,000 - Total project cost (materials + labor + markup)
You can also consider rounding up your figures at the end. This markup gives you an allowance for extra materials you may need along the way or protective equipment a project may suddenly require. 
Now, you can move on to the next step: Finding painting jobs and sending quotes.  
What to do next with your painter estimate? Take on some painting jobs! 
Once you know how to estimate painting jobs, you can more confidently quote a fair price for your labor, no matter how complex the request. Sign up on Airtasker now to find painting jobs near you. Many fulfilling and well-paying painting jobs are out there for you. Quote a good price (for you and your client) and win work in no time!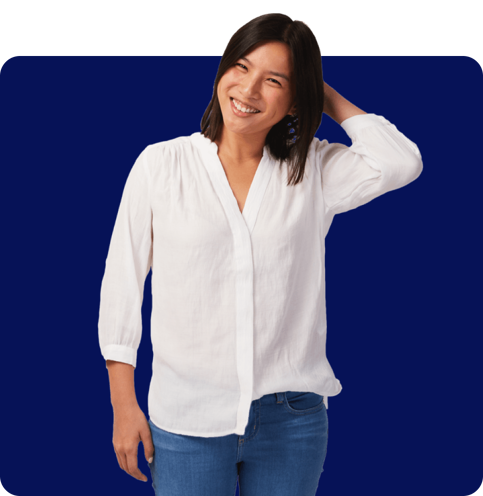 FAQs on painting estimates
In the US, a fair price for painting depends on the type of job and how much work is needed. House painters charge $150 - $12,000, depending on whether this is an interior or exterior painting job. You can use this as a benchmark for house painting jobs. 
When preparing your estimate, simply follow the steps above, keeping in mind these additional considerations: 
Prep work

You may need to do extra prep if there are many windows, brick surfaces, or obstructions to work around. 

Special materials - You may need to spend extra on premium paint that can withstand harsh weather conditions. 
Insurance costs for painting outdoors

Add insurance costs to protect yourself and your team.
Besides following the steps above, your interior painting estimate may include painting trim, ceilings, doors, and other complex areas. If you're looking for ballpark figures, interior paint jobs cost $1.50 to $6 per square foot. 
Once you're confident with residential painting jobs, you can move on to offering your painting services to bigger clients. You'll typically just follow the steps above to estimate commercial painting jobs. Generally, painting businesses opt for a 30% to 50% markup to cover their overhead costs. Properly quoting a commercial painting job will set a good starting point should your client choose to work with you again in the future.