Home

/

Fence Painting Cost Guide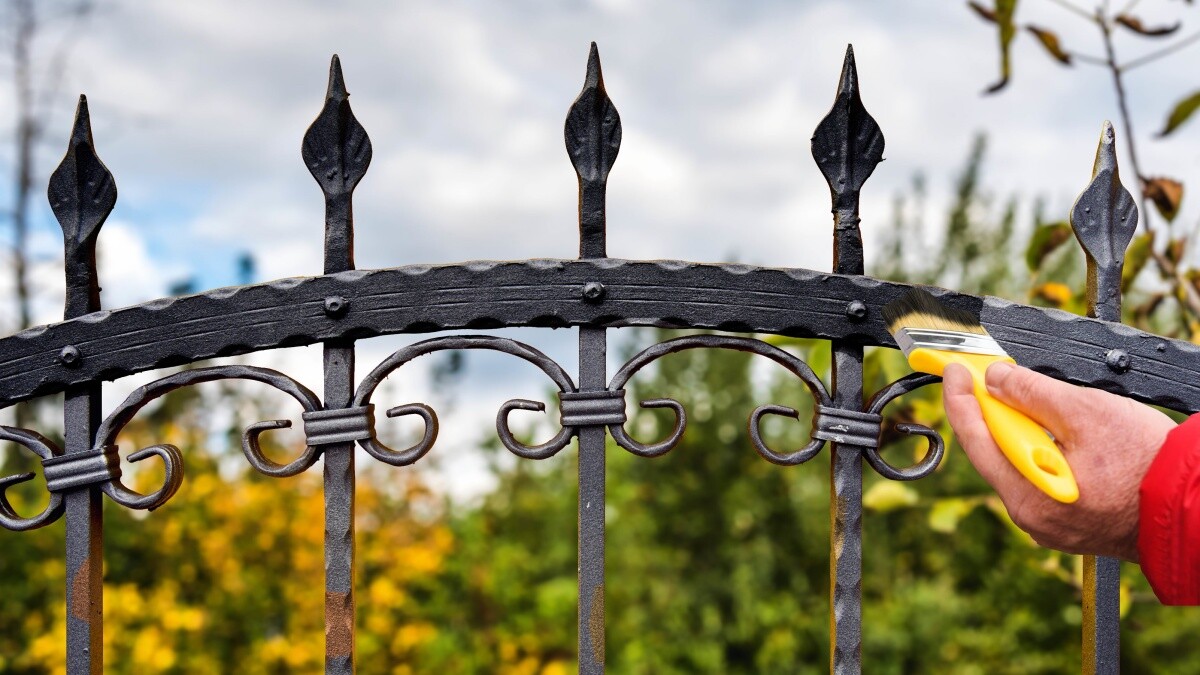 How much does fence painting cost?
Get a free quote now
Post to find a price. It's free and only takes a minute.
Price guide
$750 - $4,250
Find fence painters, fast

Post a task with your price in mind, then get offers.

It's free and takes only a minute.

See how it works
One way to give your garden an easy and affordable makeover is to paint or stain your fence. This not only improves the overall look of your fence and your garden but also improves the durability and protects the fence against exterior conditions.
Aside from wall painting, deck painting, and exterior painting, fence painting is also a quick and easy makeover job you can do at home using paint, which is a relatively low-cost material. Aside from your own home, the newly-painted or newly-stained fence can contribute to the overall look of your street as it helps improve the look and vibe of the area and may increase the value of the houses located there.
Let's dive into fence painting costs. The average cost of having your fence painted or stained is $2000, but it usually ranges anywhere between $750 to $4,250. To know the factors that affect a wooden fence or a metal fence painting cost, read on!
How much do painters charge to paint a fence?
Below is a price guide to help you compare fence painting costs per gallon of paint. 



Unit

Material cost

Coverage

(square feet)

Coverage

(linear feet)

Fence painting (wood, metal, plastic)

Per gallon

$36

200

33

Wood staining (oil)

Per gallon

$24

160 

27
Below is a price guide to help you compare fence painting cost per type of paint. 
| | | |
| --- | --- | --- |
| | Average per linear foot | Average per project |
| Wood picket fence | $3.5 | $1,225 |
| Wood privacy fence | $7.5 | $2,625 |
| Chain link fence | $6.8 | $2,380 |
| Steel pipe fence | $8 | $2,800 |
| Wrought iron fence | $8.7 | $3,045 |
| Metal or aluminum fence | $8.7 | $3,045 |
| Shadow box fence | $13 | $4,550 |
Fence painting price quotes from Taskers
Fence painting or staining jobs cost around $230 to $1000, depending on the type of fence, the size of the fence, location, weather, etc. For a more accurate quotation of fence painting services, you may talk to a Tasker and provide the details of your fence painting requirements. 
Average cost of fence painting per area
Below is a price guide to help you estimate the price of fence painting cost near you. 
| | |
| --- | --- |
| Area | Average cost |
| Orlando, FL | $2,020 |
| Raleigh, NC | $1,990 |
| New York City | $2,585 |
| Portland, ME | $2,040 |
| Chicago, IL | $2,290 |
| Kansas City, MO | $2,085 |
| Dallas, TX | $2,310 |
| Phoenix, AZ | $2,060 |
| Denver, CO | $2,125 |
| Sacramento, CA | $2,060 |
| Portland, OR | $2,190 |
What factors affect the cost of fence painting?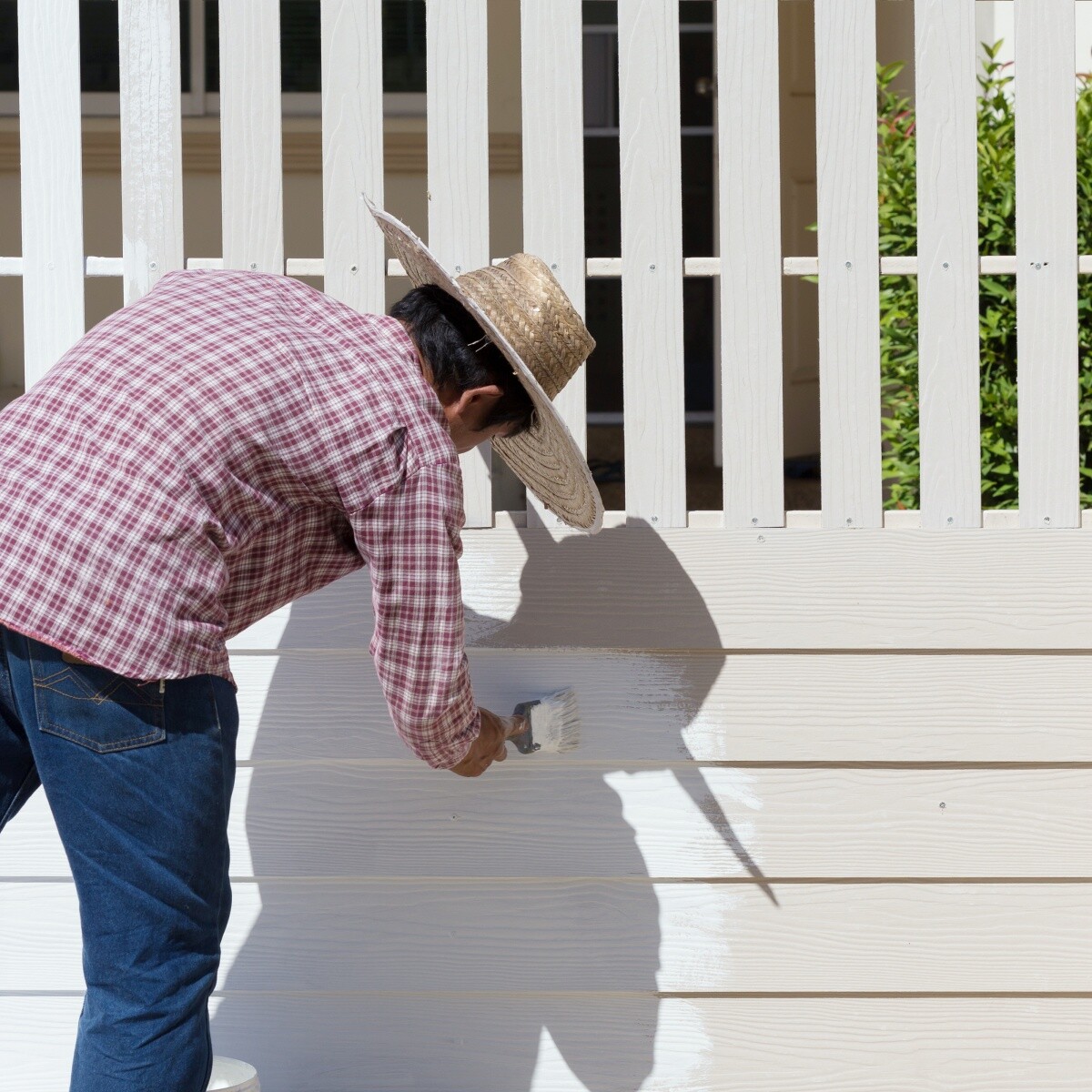 Below are the factors that contribute to the costs of painting a fence panel in the US.
Material of the fence
This determines the difficulty of applying paint, as some types are harder to paint than others, hence contributing to the labor costs. For instance, wooden fences are very quick and easy to paint, while plastic ones can get a little tricky and so will cost more. You should also check how much to paint a metal fence, as the material is different from wood or plastic fence panels. 
Type of paint or stain
Sprayable paints are very quick to apply and may cost relatively less than others. However, waterproof paints, may need one more coat. The average cost of paint or wood stain is $240 to $600, this may increase depending on the size and number of fence panels.
Labor costs
The cost to paint a fence for labor only will depend on the complexity of the work. To paint a fence, the average labor cost is $8 per linear foot or $1.50 per square foot, with a time frame of ½ day to 2 days. Most experts include preparations in their services, so be sure to clarify to manage expectations.
Size and number of panels
The size and number of panels will determine the job duration. The more panels to paint, the more paint is needed and the longer it will take to finish the job.
Location
The accessibility of the fence will affect the overall price as well. If it's challenging to reach, this can increase the overall price.
Weather
The weather affects outdoor activities such as fence painting. If there are high chances of rain or snowfall, this may cause delays and painters would need to pause and return another day, thereby increasing the labor costs.
Different types of fences and paint
Below is a guide to help you evaluate how painting or staining can help improve your fence. Check the type of fencing you have and the common types of paint available to determine the best option for your fence painting job and budget.
Types of fencing
Type of fencing

Description

Wooden fencing

Easiest to paint. 

Can also be stained.

Paint or stain protects and increases the lifespan of an otherwise exposed fence.

Metal fencing

More durable than wooden fences, even without paint or stain. But it can improve the look and add to the aesthetic of your garden. Just make sure to clean them first before painting them.

Plastic fencing

It's possible to be painted on, but can be challenging. To paint plastic fences, a primer is necessary, as well as epoxy-based paint. However, it can be difficult to make a professional finish, and the paint will not last long. A better and more cost-effective option is to purchase plastic fencing in the color of your choice.
Types of paint
| | |
| --- | --- |
| Type of paint | Description |
| Sprayable fence treatments | Easy to apply using a paint sprayer. It also adheres to most surfaces, regardless of the type or material of the surface. |
| Waterproof | Can withstand moisture and water. Good for extreme weather conditions. |
| Single coat | Since it has a thicker consistency, it does not require layer after layer of paint to get an even result. This can help you save time and energy. |
| Stain | Commonly used on wood, this stains the surface without covering the texture. It's a good way to weatherproof fencing and prolonging the lifespan of a wooden structure. |
Can I DIY fence painting?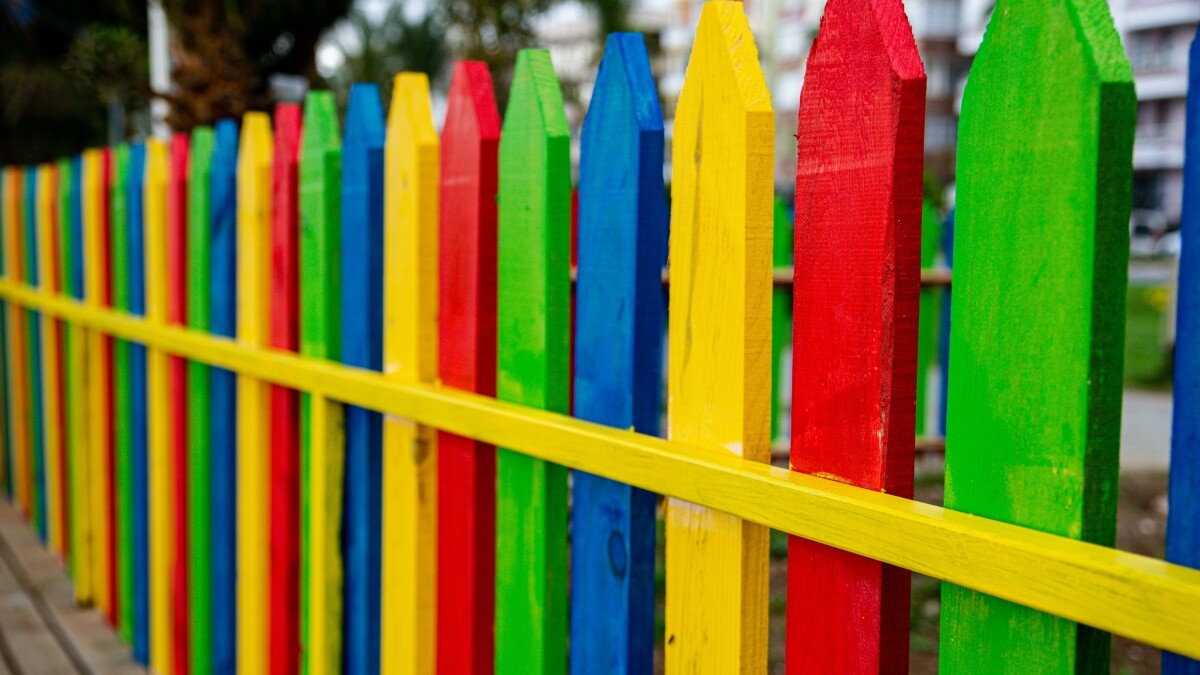 Painting any surface can look easy, but to achieve a smooth, professional finish, you may need to hire someone with proper training and experience. A skilled tradesman can not only paint your fence properly but can also make sure that your fence is fully covered and protected from water damage that can affect the integrity of your fence, especially if it's a wooden one.
Fence painting can also be a tiring and time-consuming task. If you're a busy person or if your prefer spending more time with family during days off, it might be a great idea to hire someone to do the job for you.
How to put up a fence painting task
Ready to hire a Tasker to do your fence painting? Create your first task! It's easy! Just write out your task, post your listing, review your offers, choose someone, and they'll arrange to come and do your fence painting. If you're curious, read some more about how it works.
Here's what you might include in your listing:
Timing and budget

Location

Type of fence

Preferred type of paint

Number of panels

Any access issues?

Is the job likely to be challenging or time-consuming?

Equipment provided? 
Now that you have an idea of how much to paint a fence, hire a professional fence painter to save time and make sure that your fence painting project is done properly. To get an accurate quote, put up a task now and connect with a reliable Tasker in minutes! It's a fuss-free, convenient, and cost-effective choice.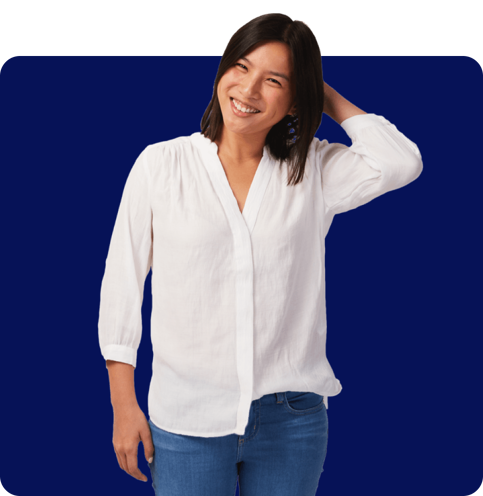 FAQs
Here's an easy calculation guide: just divide the total square feet of fence to be stained by the coverage indicated on the packaging of the paint. For instance, if you need to paint 1,000 square feet of fence, and the stain packaging indicates that one gallon covers 200 square feet, divide 1,000 by 200. You would need 5 gallons to cover the entire area.
The average lifespan of semi-transparent stains is between two to five years. But to preserve the life of your fence, the best staining routine is every two to three years.
Bare wood should always be primed with stain-blocking wood primer. But for an old fence, you may just need to spot-prime it using a brush. Wait for it to dry before moving on.
It's free and takes only a minute.