Home

/

Interior Painting Cost Guide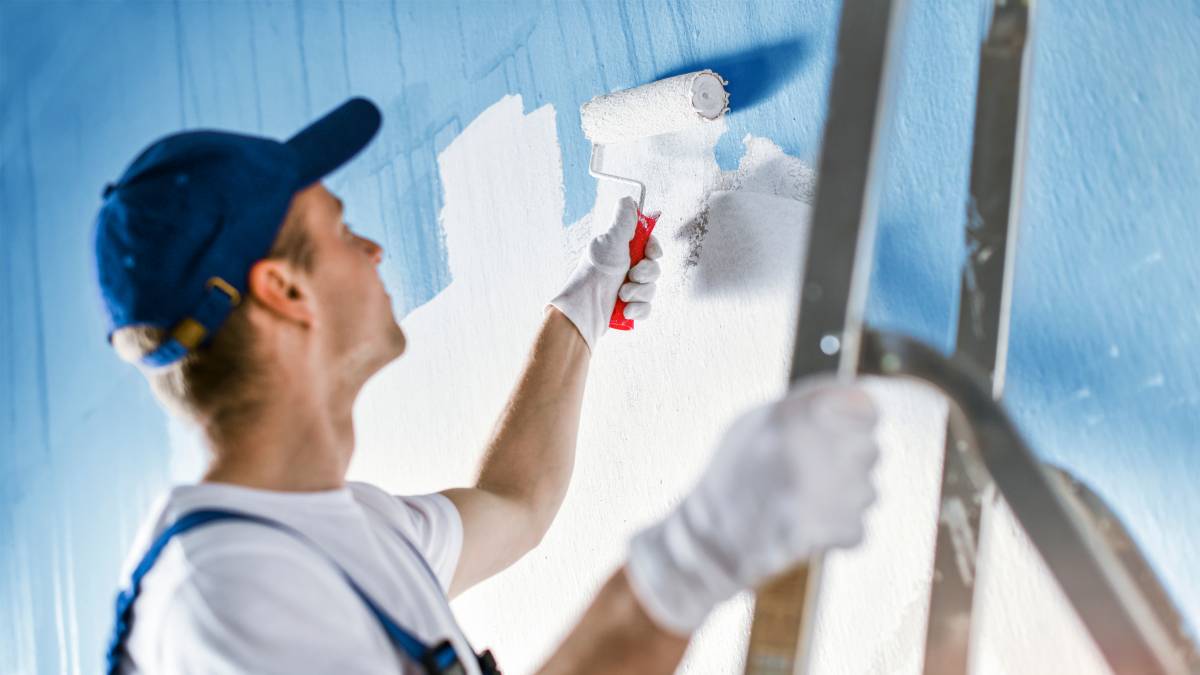 How much does it cost to paint the interior of a house?
Get a free quote now
Post to find a price. It's free and only takes a minute.
Price guide
$150 - $2,000
Find interior painters, fast

Post a task with your price in mind, then get offers.

It's free and takes only a minute.

See how it works
Painting the interior of your house adds beauty and protection to the walls and other surfaces. It's a good idea to repaint your interior every few years to keep your home looking its best and increase its value. Interior house paint costs range from $1.50 to $6 per square foot. So, if you're wondering how much it would cost to paint a 2000-square foot house interior, the rate can start from $3000. 
Having your house painted is an excellent way to give your space a makeover. This guide will walk you through house interior painting costs to help you get started!
Average cost to paint the interior of your house
| | |
| --- | --- |
| Room | Estimated price |
| Bathroom | $150 – $450 |
| Kitchen | $130 – $750 |
| Bedroom | $300 – $960 |
| Dining Room | $300 – $1,000 |
| Living Room | $600 – $2,000 |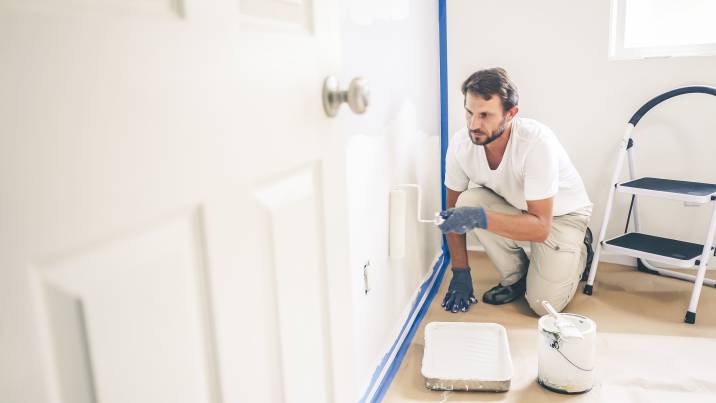 Bathroom
Averaging between $150 to $450, the bathroom costs less than the other rooms since it's often the smallest space in the house, but the rate is higher if you're revamping a master bathroom. Its accessible walls, ceiling, and trim make it a straightforward interior paint job. 
Kitchen
Like bathrooms, kitchens are also relatively easier to paint due to cabinetry. Interior kitchen painting costs around $300 to $750.
Bedroom
The cost to paint a bedroom depends on its layout and size and whether it's a quick paint job or an extensive project. How much it costs to paint a 12x12 room can range from $400 to $950, but painting a  bigger one like a master bedroom can cost more. 
Dining Room
Expect to pay around $300 to $1,000 to paint the dining area. Tables, chairs, and other furniture pieces can make moving or working around during a paint job longer and more demanding. 
Living Room
Living rooms are often the biggest area in the house and accommodate multiple furniture items like tables, couches, and shelves. This increases the complexity and interior house paint costs, ranging from $600 to $2,000.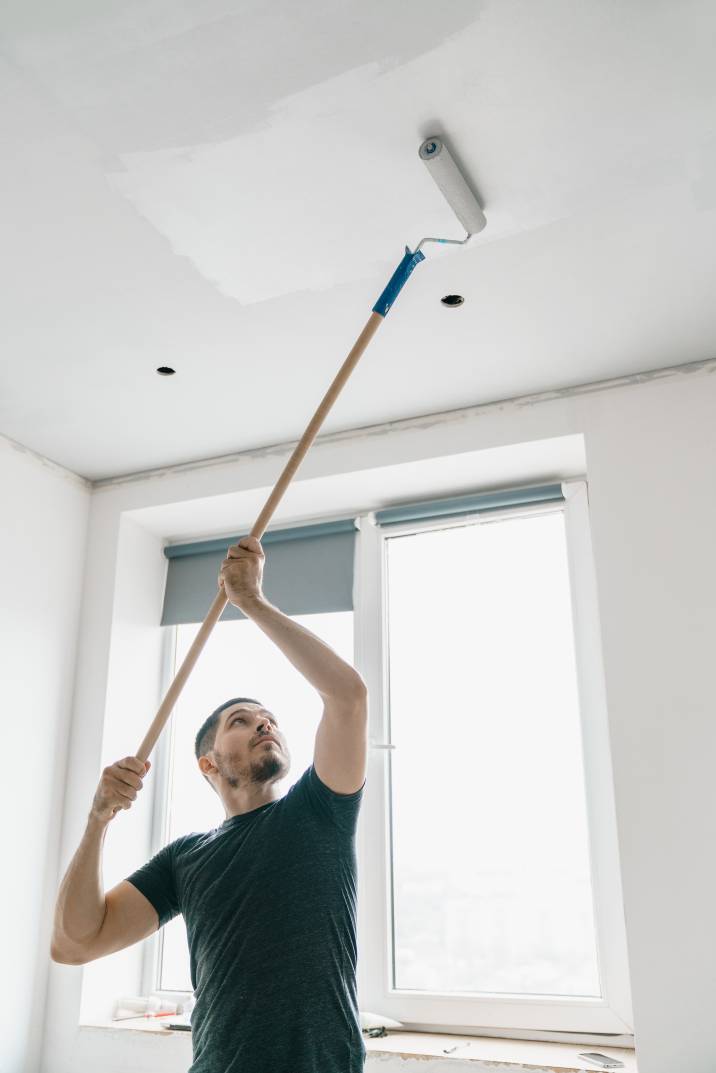 What other factors affect the cost to paint the interior of a house?
On top of the prices listed above, these factors can dictate how much it costs to paint a room or other parts of the house. 
Location
Where you live significantly influences how much it costs to paint a room professionally. For instance, the interior painting cost in the Northeast region can be higher than in other regions like the Midwest. 
| | |
| --- | --- |
| Region | Price |
| Midwest | $1,500 |
| Northeast | $2,100 |
| Northwest | $2,000 |
| Southwest | $1,900 |
| Southeast | $1,900 |
Labor
Painters can charge a minimum labor fee, but the rate could be higher based on where you live and how many people you'll need for the job. Prepare to be flexible, as your painter may price per square foot of coverage or floor space, per room, per hour, or per day. 
If it's a small paint job, you can ask how much a handyman charges to paint a room and the basis for their rate to set your budget. 
House type
Determining how much to paint a house interior also depends on the type of residence. Naturally, the price to paint a 1500-square-foot house interior will be different from that of a studio apartment. Costs are also different for an interior painting job for a condominium unit and a mobile home. 
| | |
| --- | --- |
| House type | Estimated price |
| Apartment | $1,500 – $4,800 |
| Condominium unit | $1,800 – $5,000 |
| Mobile home | $2,000 – $4,200 |
| House | $3,000 – $14,000 |
Custom interior painting
You can opt for custom interior paint jobs, such as two-tone walls, patterns, sponging techniques, or stencils for a more personalized touch in your room. Confirm with your painter if there will be any added cost to paint a ceiling.  
Paint type 
The kind of paint and interior color you'll use also determine the total cost to paint a room. You need to assess the cost per gallon of the paint finish, such as flat, eggshell, satin, semi-gloss, and high-gloss paint. You'll also need at least a can of primer, so include that in the cost calculation. 
How do I create an interior painting listing?
The DIY cost to paint a house interior may be less expensive, but you'll need to spend time, effort, and resources on the prep work it requires to get the job right. That's why it's better to hire a professional house interior painter to transform your home. 
To post a task on our platform, accomplish the request form and tell as much as you can about the paint job to book a Tasker faster. Here are some suggestions on what to include in your listing:
Your budget

Your location

Your house size, room type, or number of rooms

The type of paint job (standard or custom paint job)
Remember that the more details you provide in your listing, the easier it will be for Taskers to offer an estimated cost to paint your house interior.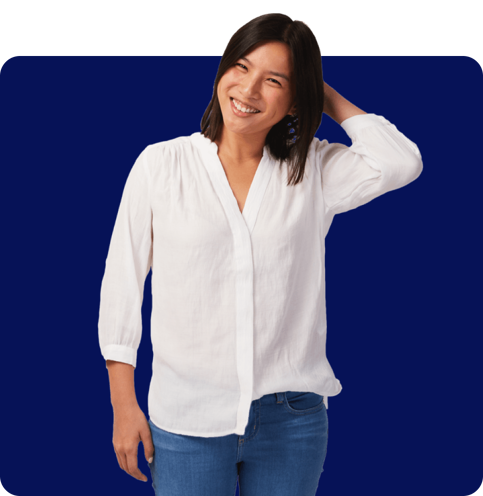 FAQs
Every three to five years is a good rule of thumb. Depending on your lifestyle, daily activities, and renovation plans, you may need to do it sooner than later. Keep an eye on your walls and other surfaces to gauge when it's time for a paint upgrade. If the paint looks dull and faded, it's probably time for a refresh.
You should expect the process to take three to five days, depending on the size of your home. However, know that the duration will vary considering the paint job coverage. For instance, it may only take one day to paint a 1-bedroom wall, but longer if the painter will also work on the ceilings, windows, doors, and moldings. 
A gallon of paint typically covers a 400-square-foot room, which is roughly the size of a standard living room. When estimating how much paint to buy, remember that you may need more than one coat of paint and a primer. 
It's free and takes only a minute.