Home

/

How to Become a Dog Trainer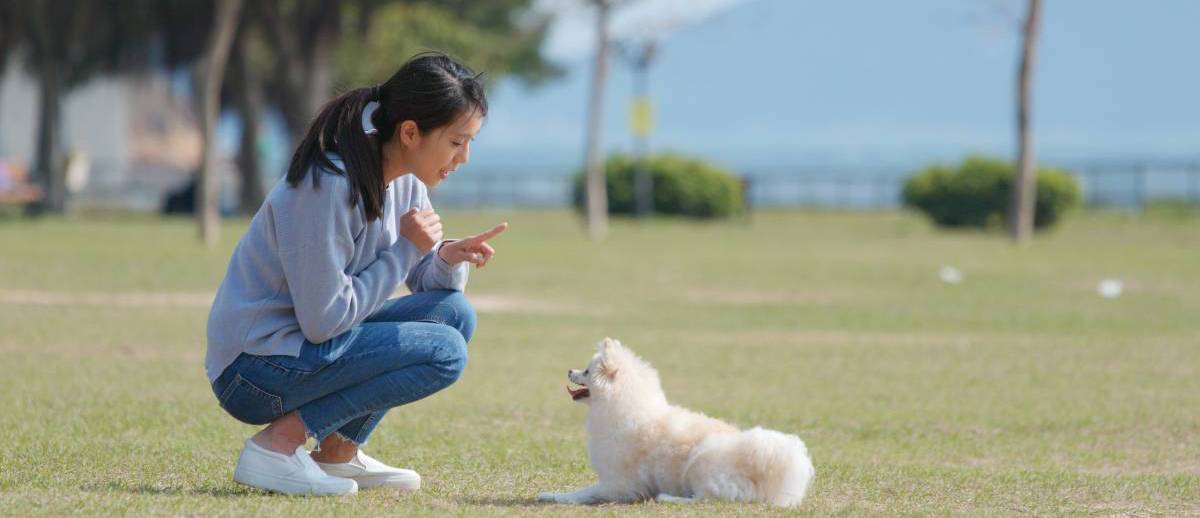 How to become a dog trainer in 5 steps
Know what to expect as you work towards a dog training career.
Find dog training jobs
So, you want to learn how to become a dog trainer! This exciting career path holds many challenges – and a lot of rewarding experiences. Ready your passion, patience, and love for dogs, and let's get to everything you need to know to be a dog trainer.
What does a dog trainer do?
A dog trainer conducts obedience training, house training, and advanced skills like agility courses. Dog trainers may also do the following: 
Identifying and correcting problematic behavior like separation anxiety, excessive barking, and biting 
Working with a veterinarian to mitigate fear in reactive dogs or dogs with separation anxiety 
Teaching pet owners how to train their own dogs 
How to become a dog trainer 
Step 1: Understand how dogs learn. 
Learn the basics of animal behavior and dog training techniques. For example, knowing how classical conditioning works can help you adapt to different situations and dog personalities. 
Humans and dogs are very different creatures, so it's up to dog trainers to try to "meet dogs halfway" by understanding how and why they may behave a certain way. 
Read up on animal behavior and dog training for every personality. Also, learn various techniques and hand signals for dog training. 
Step 2: Take a dog training course.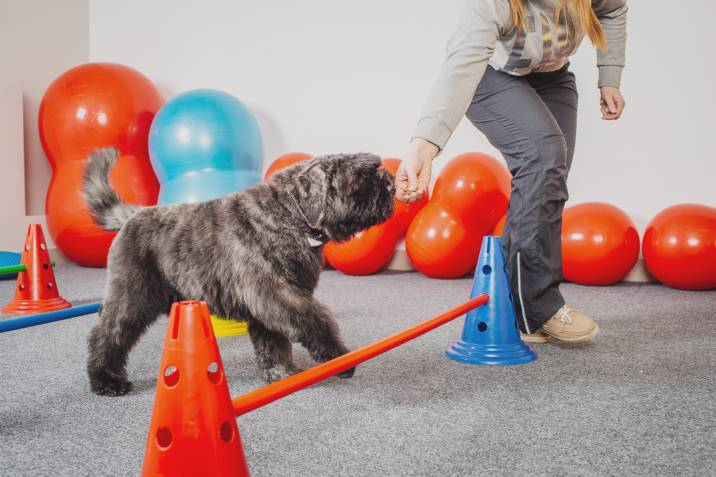 Take your dog training skills to the next level by enrolling in dog training classes. You can become a certified dog trainer by finding a local training program that offers certification. After completing your course and getting certified, you can include your dog training certifications in your credentials. 
Step 3: Be an apprentice for a certified dog trainer. 
Learning under the supervision of a professional trainer is the fastest way to hone your skills. A dog trainer can monitor your technique while you work with different dogs. Are you hoping to connect with a dog trainer willing to take you on as an apprentice? Find a dog trainer in your area by posting a task on Airtasker.
Step 4: Practice your dog training skills.
When it comes to the more "technical" side of dog training, you need to learn about hand signals, reward systems, and voice commands. You may also need to teach pet owners how to do all these properly, so they can train their dogs at home and establish a routine.  
Tip 1: Train your own dog. 
Once you've learned some training concepts, it's time to put your knowledge to the test! A good first step is training your own dog. You can teach your dog basic commands like "sit" or "down." Clicker training is also straightforward to learn.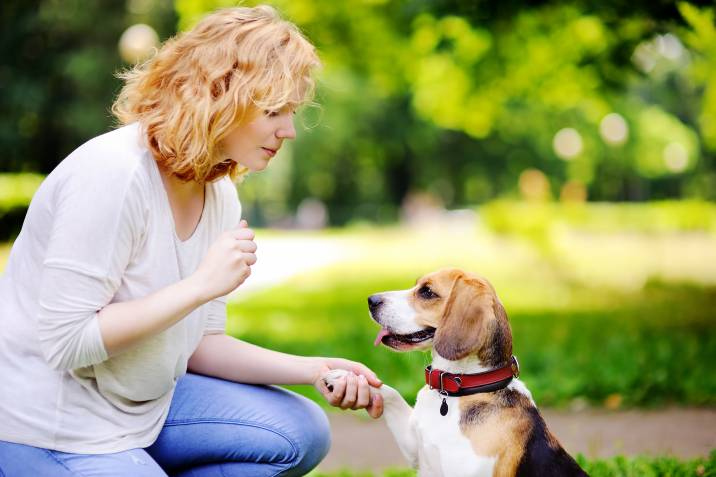 Over time, you can step it up by training your dog to stay put even with distance and distractions. You can also move on to advanced tricks like spinning around, closing the door, and walking off-leash. Training your own dog should build up your confidence in taking clients for pet training.
Since you'll be working with non-humans, you'll also need to develop your patience and communication skills. Training dogs will undoubtedly stretch your patience and prompt you to find better ways to communicate. 
Tip 2: Train your friends' and family's dogs.
Before you try to get paying clients, you can offer free training sessions to develop your dog training skills. If you have friends or family members with dogs, ask if you can try teaching the dogs a couple of tricks. You can also volunteer at local shelters, doggie daycares, or pet shops to practice dealing with different dogs.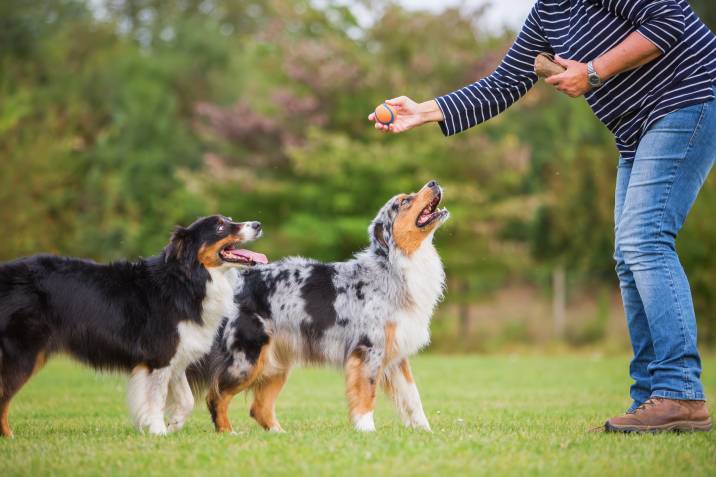 Once you're confident with the dogs you see regularly, it's time to meet new furry clients! After all, working as a dog trainer means getting to know new pets all the time. 
You can also boost your credibility by joining a professional organization like the Association of Professional Dog Trainers. 
Step 5: Find dog training jobs in your area.
Once you're ready to take on clients, you can sign up on Airtasker to start finding dog training jobs near you. Start with simple dog training tasks and gain experience as you go. Customer ratings and reviews will help you establish yourself as a dog trainer.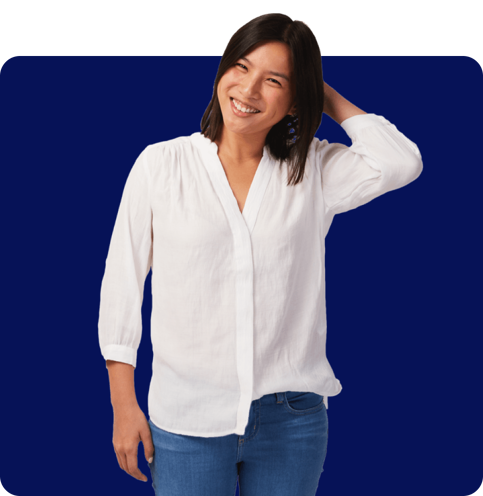 FAQs on becoming a dog trainer
You don't need formal qualifications to become a dog trainer. Still, a dog trainer certification can boost your credibility and attract clients. Certification proves you've undergone enough study and training to offer your services. 
Training to become a certified dog trainer can take anywhere from six months to three years. You can study independently, take apprenticeships, or do volunteer work at your own pace. Some reputable organizations may require you to render hundreds of hours of experience and pass a written test before you earn certification.
The hourly rate for dog trainers in the United States is $10.38 to $22.42 per hour, according to Careerexplorer.com. However, a dog trainer's salary can vary depending on their seniority and industry. For example, movie dog trainers may have a much higher hourly or daily rate. 
Becoming a service dog trainer requires understanding both animal behavior and the experience of persons with disabilities (PWDs). You can usually find service dog trainer programs at higher education institutions and universities. It's worth noting that there is no "official" certification for service dog trainers in the US.