Home

/

Wood Fencing Cost Guide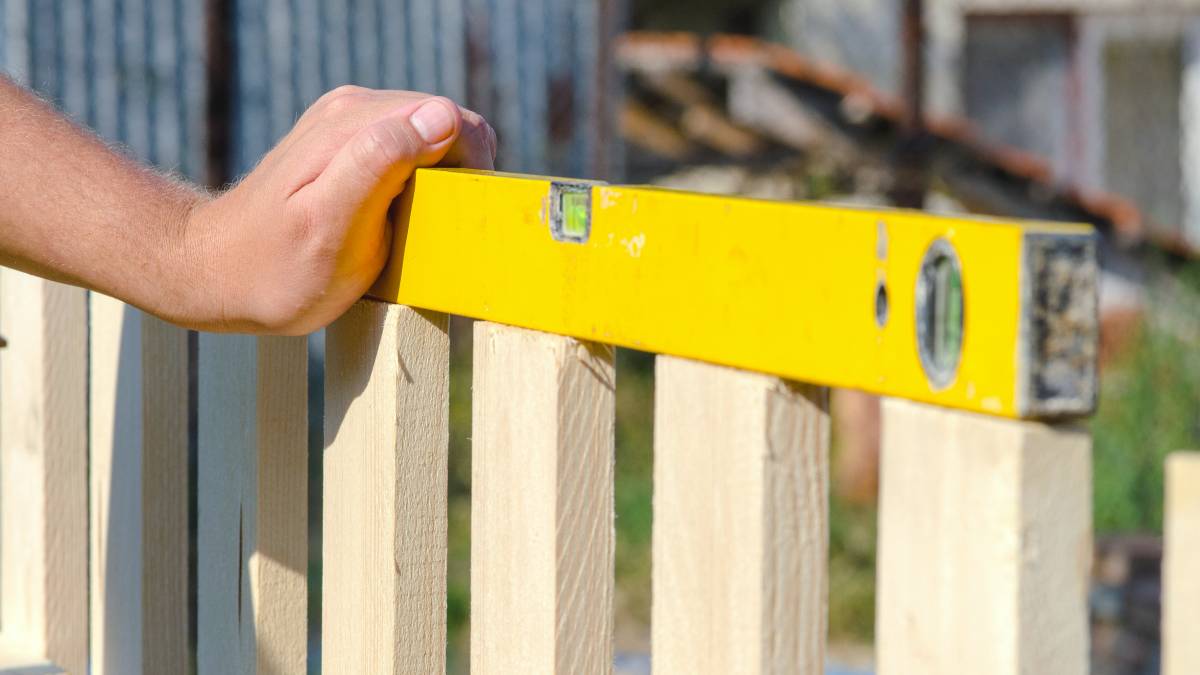 How much does wood fencing cost?
Get a free quote now
Post to find a price. It's free and only takes a minute.
Price guide
£500 - £3,000
Find wood fence installers, fast

Post a task with your price in mind, then get offers.

It's free and takes only a minute.

See how it works
Wood fencing is an excellent investment if you want to increase the privacy and security of your home, mark your property, and add decorative appeal. Having a wood fence installed involves taking measurements, procuring materials, installing the posts, assembling the panels, and adding finishing touches. The price to install a wood fence can be somewhere around £500 to £3,000.

What factors affect wood fencing costs?
While the average price for a wood fence is around £1,000, it greatly varies depending on many factors. Here are some of them:
Wood fence types
Wood panel fencing costs differ depending on the type you're going for. For example, wood fence slats prices are pricier than weave types. Here's a price comparison for your reference:
| | |
| --- | --- |
| Fence type | Price guide |
| Weave | £15 - £35  |
| Picket | £20 - £30 |
| Lap panel | £20 - £30 |
| Close board | £35 - £65 |
| Lattice | £50 - £100 |
| Slatted | £50 - £120 |


Wood fence height
Naturally, the cost to install a 6-ft wood fence is cheaper than the cost of a 50-foot wood fence. The taller the fence, the more expensive it gets because wood fencing products are generally priced per linear foot.
| | | |
| --- | --- | --- |
| Panel height | Average cost for a 36-ft long fence | Average cost for a 200-ft long fence |
| 4 ft | £550-£700 | £1,600-£2,050 |
| 6 ft | £600-£1000 | £1,800-£2,400 |


Wood fence coverage
Do you want to define the borders of a large yard? Expect to spend more money than you would when you have a smaller piece of land to install a wood fence on. The installation cost of a new wood fence can be more than £5,000 for an acre of land.
Land condition
Does your piece of land have soft or rocky soils? Is the ground sloping or flat? Keep these in mind when planning to have wood fencing installed. Considering these factors is important to help avoid structural problems. 
Additional wood fencing costs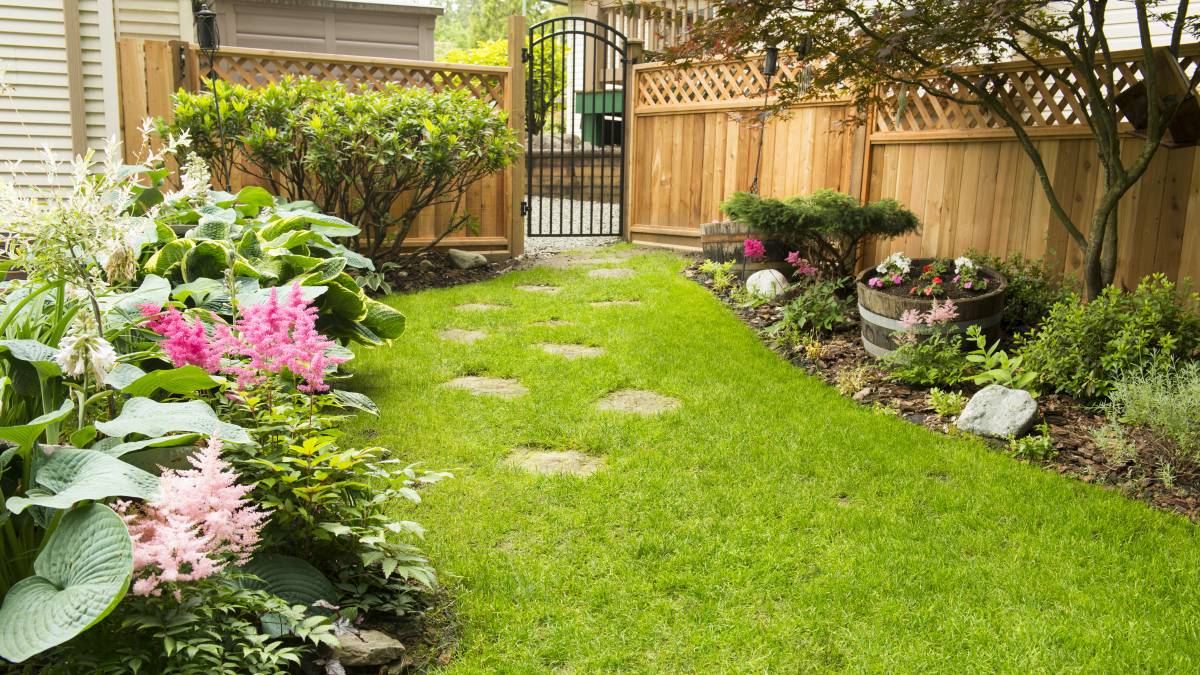 On top of the factors listed above, the total cost of your wood fencing project can still have other elements. Before having a wood fence installed on your property, it would be best to know what's included in the total cost so you're aware of what you're paying for. Ask your contractor if the following are already covered:
Labour
When calculating the cost of your wood fencing project, it's important to calculate the budget for labour. This depends on the level of experience of the contractor or tradesman you hire. The average daily rate of a contractor for wood fencing is around £300 to £400 per day for a 36-foot fence installation. Some contractors also charge an hourly rate of £7 to £15.
Fence post caps
To further elevate the aesthetic of your wood fence, you may want to add post caps like a ball, collar, or acorn! This adds to its appearance and helps ward off intruders by making your fence difficult to climb over. Fence post caps cost around £0.70, but this can greatly vary depending on your design.
Gravel boards
Gravel boards also enhance the aesthetics of your wood fence. But on top of that, it acts as its protector from rut or infestation by preventing water absorption from the ground. Each panel can cost from £10 to £50, depending on the material or design you're after.
Exterior painting
Once your wood fence is installed, you may want to consider having it painted, decorated, and protected! You can choose an intricate design with different colours or shapes or go for a minimalist style. Depending on your preferences, this can cost you around £110 to £340.
Waste disposal
If you need to have your old fences torn down to make way for your new ones, your contractor may charge you for fence and waste removal. This usually averages at £400, but it also depends on the amount of waste being removed. You surely do not want to end up with old fence panels, decking, or turf piled up on your property!
Wood fence maintenance and repair
Having nice and functional wood fencing does not stop with the installation. You need to take care of it to maintain its natural look and continue its purpose to provide security for your property. Wood fences are one of the weakest and high-maintenance types of fencing, so they require a bit more tender loving care to help preserve them. You can start this by sealing your wood fences upon installation. This prevents moisture buildup and rotting while protecting the wood and maintaining its aesthetic. This should be done every two to three years and costs around £10 per square metre.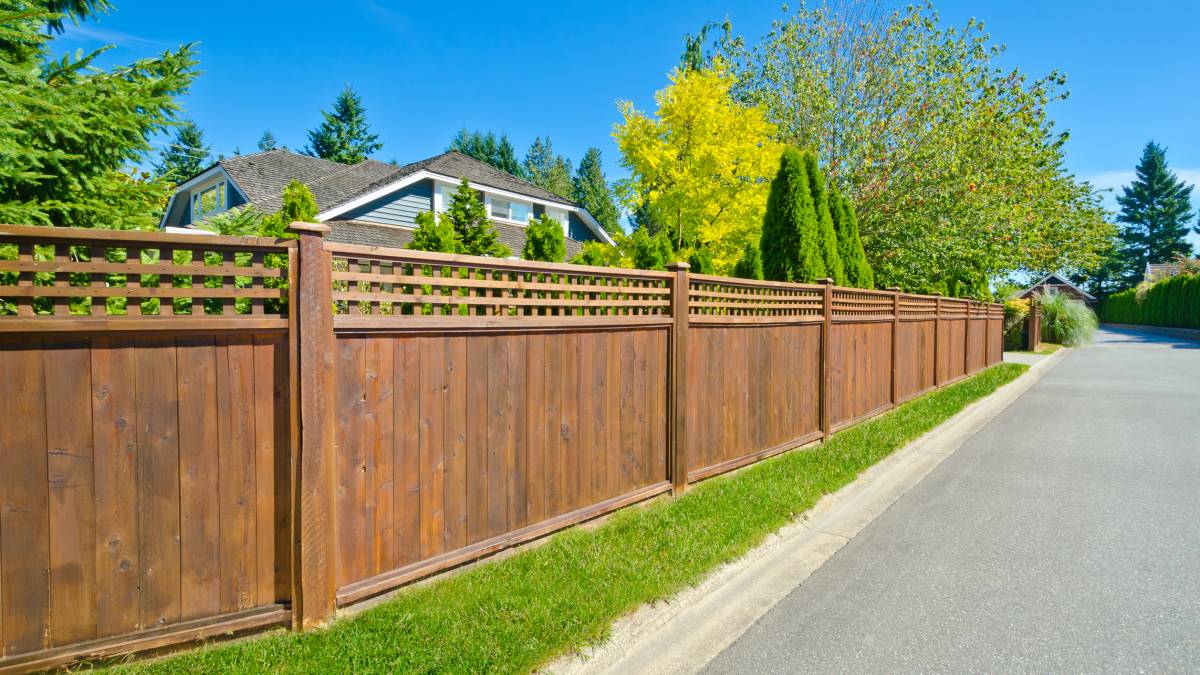 But if the time comes when your wood fencing needs repair, don't fret! You can have your wood fence repaired by a professional regardless of whether it's damaged by mould, rot, or insects. Wood fence repair costs between £80 to £800, depending on the extent of the damages.
☞ Related guide: How much does a new fence cost in the UK?
Alternative fencing options
Wood fencing can be pricey, but don't let that stop you from installing a fence on your property! There are other styles of fencing available that can be more suitable for your budget. For example, you can have chain link fencing for your property, which is relatively cheaper than wood fencing. Vinyl fencing is also somewhat more affordable and requires less maintenance.

Whatever fencing material you choose, keep in mind each of their pros and cons, and consider them side-by-side with your preferences and needs. It's also important that regardless of your chosen material, your fence is installed by a professional to ensure it's done right the first time, preventing you from additional, unnecessary costs.
Good thing Airtasker can connect you to highly-rated local fencing contractors who can install your fence correctly and efficiently. Put up a task now, and expect competitive offers from Taskers near you!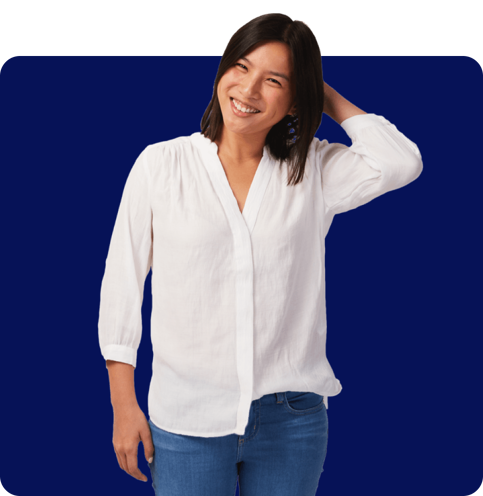 FAQs
It usually takes between two and four days to install a simple wooden fence of 100 to 200-foot yard perimeter, as long as it has normal ground conditions. This estimated duration already includes the removal of your old fence and the cleanup after your new one is installed.
You can install fences without planning permission as long as they are less than two metres in height. But if your property faces a highway or a footpath, the fences must not exceed one metre. Feel free to consult your local planning authority to be sure before installing your new fence.
Not necessarily. But if you want to be extra sure of your measurements, it could be worth spending a few extra pounds on a land surveyor. After all, incorrect measurements could lead to significant problems, like legal complications with zoning laws and property lines.
It's free and takes only a minute.